WordPress plugins help you customise and add features that may not be available on your WordPress theme. Plugins can be easily uploaded to your WordPress dashboard without any special coding skills. There is a huge selection of available plugins that can do everything from changing the design of your theme, add pages or forms, to creating online courses and communities.
See how the pros are cashing in with simple affiliate websites using my recommended affiliate training.
Includes, live help, tech support, and step by step lessons!
Here are 10 great WordPress plugins affiliate programmes, however, there are so many more out there worth considering. Finding great affiliate programmes related to your niche site isn't hard if you put in the time to look!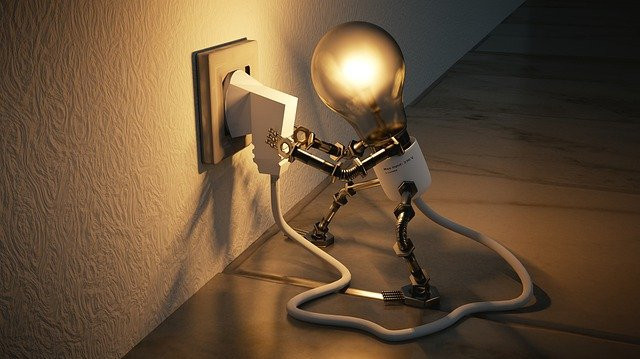 WordPress Plugin Affiliate Programmes
Revive Social
Revive Social is the leading social media scheduling WordPress plugin
Revive Social has developed two WordPress plugins that help boost your social media performance and activity. Revive Old Post automatically shares content from your website to your social media pages and Revive Network helps you build relationships with other websites by sharing their content. Their plans range from $75 to $299 and are backed by a 30-day back guarantee.
They use ShareASale to run their affiliate programme. Revive Social provides their affiliates with a great selection of text links and banner ads. Affiliates can share their links on their website, blog, or social media pages.
Reasons To Promote Revive Social: Social media performance plugins, no competition and an extremely high commission rate for affiliates to profit from.
Bonus: They have created 2 unique, new products which mean there is no competition to compete against.
CSS Hero
CSS Hero creates powerful tools to help people save time customizing their websites
CSS Hero helps you design every aspect of your website without having to write HTML or CSS code. Users can edit, preview, undo, redo, and save their design changes live. Their WordPress plugin is 100% safe and is designed to not slow down or degrade site performance.
Their affiliate programme is managed in-house. CSS Hero gives their affiliates access to the HTML codes to add banners and text links to their website. Affiliates can monitor their sales and commissions in real-time on their easy to use affiliate dashboard.
Reasons To Promote CSS Hero: Live website editor, wide audience potential and customisable creatives for affiliates to take advantage of.
Bonus: They reward their affiliates with great commission rates for generating new customers so they can spend time developing their products.
BuddyBoss
BuddyBoss helps website owners create their own online communities
BuddyBoss creates themes and plugins for building social networks on WordPress. BuddyPress plugins help make your site more engaging and interactive. Users can upload photos and post content. Website owners can easily create and manage member types without any coding experience.
They have an average order size of $150+. BuddyBoss uses ShareASale to oversee their affiliate programme. Affiliates can utilise any of their professionally designed creatives and state of the art reporting tools to help them promote.
Reasons To Promote BuddyBoss: Trusted WordPress resource, helps businesses build their communities and a high average order size for affiliates to benefit from.
They are constantly creating new plugins and themes to help all types of businesses and target a larger audience.
MOJO Marketplace
MOJO Marketplace is the ultimate source for WordPress themes, plugins, and tools
MOJO Marketplace connects businesses with web professionals that provide digital goods and services. They offer thousands of themes, services, and plugins for CMS platforms including WordPress. Their selection of WordPress plugins includes 170 premium plugins to help solve your website needs.
Affiliates can sign up with Impact Radius or with their in-house affiliate programme. MOJO Marketplace provides their affiliates with banner ads, tracking codes, text links, and access to their API. They suggest adding banners to the top or sidebar of your most popular content to catch your user's attention.
Reasons To Promote MOJO Marketplace: WordPress communities, thousands of products and lots of ways for affiliates to earn commissions.
Take Note: Affiliates earn 30% commissions except for services which earn 40%, WP Live 70% and third party services 10%.
Beaver Builder
Beaver Builder is the best WordPress drag and drop design system
Beaver Builder helps website owners save time and use their creativity to customise their website with their complete design tools. The Beaver Themer plugin helps you build theme templates and pages to match your theme layout. Their products are trusted by some of the biggest brands in the industry including GoDaddy, WP Engine, and Crowd Favorite.
Their affiliate programme is hosted on their website. Beaver Builder is committed to helping their affiliates succeed. They give their affiliates a huge selection of optimised banner ads, text links, and suggestions on how to promote their products.
Reasons To Promote Beaver Builder: Drag and drop design system, world-class support and a potential residual income for affiliates to profit from.
Bonus: Affiliates earn commissions on all sales as well as annual renewals.
LifterLMS
LifterLMS is the best WordPress learning management system plugin
LifterLMS creates powerful software to help you create, sell, and protect your online courses. Their tools help you generate more income, increase engagement, and help others with your content. Customers can easily add their plugins to their existing WordPress themes including WooCommerce.
They have teamed up with ShareASale to run their affiliate programme. LifterLMS provides their affiliates with easy to use HTML codes and affiliate tracking links. Affiliates can share their links through their website, blog, email, and social media pages.
Reasons To Promote LifterLMS: Best LMS plugin, help grow your online business and a huge commission payout potential for affiliates to profit from.
Bonus: Affiliates can earn $24.75 all the way up to $249.75 based on the plan their referrals sign up for.
WP Rocket
WP Rocket is the highest rated WordPress caching plugin
WP Rocket helps make your WordPress website load faster in just a few clicks. Their powerful caching plugin helps improve load time, SEO, and increase conversions. They have helped over 700,000 websites boost their site performance with their easy to use, highly rated plugin.
Their affiliate programme is powered by ShareASale. WP Rocket provides their affiliates with all the tools and resources need to get started. Their responsive affiliate management team is on-hand to help answer any questions.
Reasons To Promote WP Rocket: Premium caching plugin, improves user experience and a 14 day 100% money-back guarantee.
Bonus: Affiliates earn commissions on all plans including Infinite which offers a $49.80 commission payout.
ProfilePress
ProfilePress is the #1 user and profiles WordPress plugin
ProfilePress is a WordPress plugin that lets you create custom login and registration forms. Their plugin integrates perfectly with the top membership and social network plugins like WooCommerce and BuddyPress. They have also developed MailOptin, a lead generation, and email marketing plugin to help grow and manage your email list.
They have teamed up with ShareASale to host their affiliate programme. ProfilePress offers a quick sign up process and easy to share promotional materials. They also offer tutorials and how to access and share banner ads and text links on your website or blog.
Reasons To Promote ProfilePress: Easy to use add on plugins, works seamlessly with other plugins and lots of affiliate help available.
Bonus: They are committed to doing everything they can to help their affiliates succeed with their programme.
WPForms
WPForms is the most user-friendly contact form WordPress plugin on the market
WPForms is an easy to use, powerful WordPress form builder. Their drag and drop system lets you create forms in minutes without writing any code. They also integrate with email marketing services like AWeber and MailChimp.
Affiliates can earn up to $59.90 on every sale they refer. WPForms manages their affiliate programme with the ShareASale platform. They supply their affiliates with stylish banner ads and robust reporting tools.
Reasons To Promote WPForms: Beginner friendly contact form plugin, used by over 1 million websites and PayPal payment integration.
Bonus: Their plugin is used and trusted by over 1 million WordPress websites.
Envato Market
Envato does a lot of stuff online, including sell WordPress themes. They are like a "network" of developers, and each dev is allowed to post their work on the Envato market and sell it. Many of the items here are much cheaper than other websites, for example, a chart builder plugin might cost you $19 instead of the $99 that another bigger company might charge. It's kind of like Amazon or eBay where you can leverage this marketplace to sell your wares.
I find a lot of cool themes and plugins here, but they aren't very good at highlighting which ones are best. That means you'll need to dig and explore to find stuff worth promoting on your website. Check the dev history and plugin ratings before launching a full-scale campaign!
Why Should You Promote Envato: Tons of plugins to choose from, and they are all from different developers with a variety of visions and skillsets. Many of the plugins are not widely promoted, giving you the opportunity to be a super affiliate and dominating the market for a specific plugin need.
Affiliate Website Ideas
Now that you've discovered these 10 great WordPress plugin affiliate programs, it's time to decide what niche you want to focus on. You could focus on social media related WordPress plugins. Revive Social is the #1 social media scheduling plugin for WordPress sites. They offer an extremely high 55% commission rate. Social media is surging right now and shows no sign of slowing. You can build a whole business without a website with just social media accounts!
Theme customiser WordPress plugins is another great niche for website owners looking to customise their theme without having to learn how to write code. CSS Hero helps you design and edit your website live without having to mess with HTML and CSS coding. Affiliates earn 40% commissions on all sales. If this seems like your jam, also check out landing page builders.
You could also focus on online course management WordPress plugins. LifterLMS helps you create and manage your online courses with their easy to use plugin. Affiliates receive a 25% commission rate. Creating your own online course is a great way to make money online. While some people launch their course on Teachable.com or Udemy, many more are an option to host their own course using a WordPress plugin.
Boost Your Affiliate Earnings
These 10 affiliate programmes are just the beginning of what's possible. There are literally hundreds of ways to earn affiliate commissions with your website, including product reviews, top 10 lists, how-to guides, and more
But what about traffic and conversions? How do you make sure your affiliate links get clicked?
So… are you ready to have YOUR VERY OWN WordPress website built and launched in under 10 minutes?
It's easy at Wealthy Affiliate. Take a look at this video and you will find out exactly how to build a FREE Affiliate website on the Wealthy Affiliate platform, easily and quickly. This is where you can begin the process right NOW . . .
Wealthy Affiliate Training Video – Create a FREE Website
As you can see, it is simple and FREE to get started today.
Join Me. Join Our Community.
There is No obligation. No credit cards. It is Simple and FREE and can be done in 3 simple steps:
The decision to join is in your hands but I can honestly say that you will not regret it and you won't look back once you have joined. It's a total no brainer. Once you join, it really is as easy as 1-2-3 and you will have your website built and launched ready to learn, earn and grow.
Help Whenever You Need It
Once you join through the Wealthy Affiliate platform, you will be amazed at the support you have within the platform. It really is second to none. I can say with absolute certainty and from personal experience that this is the best training and mentorship platform for building a successful business online, hands down.
I look forward to welcoming you and to supporting your success!
Please feel free to leave any comments below.