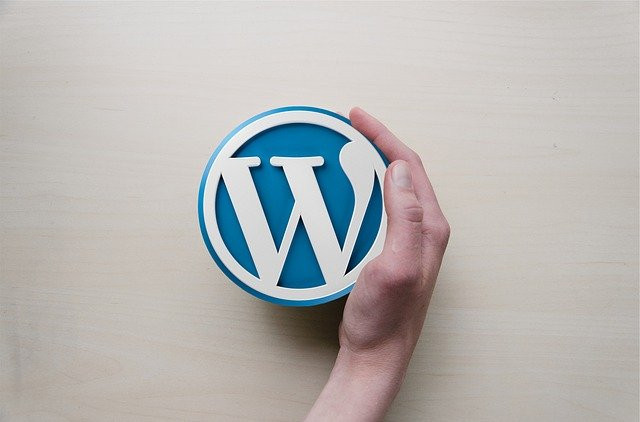 WordPress themes allow you to change the layout, design, and features of your website. WordPress is used by over 80% of websites online because of its easy to use admin dashboard. Though some platforms like Wix and Weebly are favored due to their "drag and drop" interface, WorPress SEO is on point.
Most WordPress themes do not require any coding experience to customise your website. Web developers created and sell their theme templates to help you create the perfect website to promote your business. Popular features to look for when choosing a theme is customization, if it's SEO friendly, load speed, customer support, responsiveness, widgets, and page styles. Here are 10 great WordPress themes affiliate programmes, but also keep your eye on page builders, since they are super popular and allow for more newbie-friendly customisation (with more features).

See how the pros are cashing in with simple affiliate websites using my recommended affiliate training.
Includes, live help, tech support, and step by step lessons!
Designing your website can feel complicated, but it's actually pretty easy using premium WordPress themes
Most WordPress themes are going to have an affiliate programme. The ones in this list are the most popular I could find, but there are tons more out there. Finding affiliate programmes isn't hard! Finding relevant offers to your audience is where the challenge lies.
WordPress Theme Affiliate Programmes2\
MyThemeShop
MyThemeShop creates themes to make building WordPress sites easier
MyThemeShop creates WordPress themes and plugins that solve problems and offer a great user experience. Their unique, SEO friendly websites offer incredibly fast load times and optimised performance. They have over 400,000 happy customers and have been featured on WordPress, Entrepreneur and The Huffington Post.
Their affiliate programme is managed in-house. MyThemeShop offers very high conversion rates on their high-quality themes. Affiliates have access to optimised creatives and state of the art reporting tools.
Reasons To Promote MyThemeShop: Premium WordPress themes, industry-leading commission rates and high conversion rates for affiliates to benefit from.
Affiliates also have a 15-day user-affiliate relationship which means potential additional commissions during that time period.
Elegant Themes
Elegant Themes provides their customers with the tools they need to create incredible WordPress websites
Elegant Themes was started by a group of WordPress enthusiasts who wanted to build beautifully designed WordPress themes for their customers. They have grown into an industry-leading company known for their advanced functionality features and amazing customer support. They offer a 30-day money-back guarantee for a risk-free buying experience.
Their affiliate programme is hosted on their website. Elegant Themes supplies their affiliates with a wide variety of banner ads and text links to add their website or blog. Their programme does not require any technical skills to promote. Affiliates also receive fast commission payouts.
Reasons To Promote Elegant Themes: 87 powerful WordPress themes, renewal commissions and pays their affiliates over $3 million per year.
Bonus: Affiliates earn residual income every year their customers renew as well.
CyberChimps
CyberChimps created the famous Responsive WordPress theme and offers the best value themes
Over 10 million websites have used CyberChimps themes since their launch. They have over 20 themes on WordPress.org including the popular Responsive theme. All of their themes are search engine optimised and come with drag & drop page builders and advanced customisation tools.
They partnered with ShareASale to run their affiliate programme. CyberChimps provides their affiliates with banners, text links, comprehensive reporting tools, and exclusive coupons to share with their viewers. They also provide article content, landing pages, and expert affiliate help.
Reasons To Promote CyberChimps: Best value themes, generous commission rates and lots of marketing materials for affiliates to make good use of.
Bonus: Affiliates earn 100% commissions for the first two sales and an additional 35% commission for bringing in over 20 sales per month.
CSSIgniter
CSSIgniter develops high quality, affordable WordPress themes
CSSIgniter releases a new WordPress theme every month. Customers receive premium support, mobile-optimised themes, and automatic updates. Their membership programmes give you unlimited access to their catalog of fully functional, premium themes.
Their affiliate programme is managed in-house. CSSIgniter gives their affiliates access to a large library of creative materials including customisable affiliate links, text links, and banners in a variety of sizes. Affiliates can monitor their sales and commissions with their real-time tracking tools.
Reasons To Promote CSSIgniter: Affordable WordPress themes, detailed statistics and recurring commissions for affiliate to profit from.
Bonus: Affiliates earn commissions every time their members renew their subscription.
StudioPress (& WP Engine)
StudioPress offers world-class themes and easy to use WordPress hosting. WPEngine is their hosting partner
WPEngine & StudioPress uses their expert design, SEO, and performance knowledge to help their customers build reliable, functional WordPress sites. The Genesis framework powers over 500,000 WordPress websites. WPEngine offers worry-free, lighting fast WordPress hosting.
The StudioPress affiliate programme is powered by ShareASale. Affiliates can utilise any of their professional design creatives, co-branded landing pages, and exclusive discounts. Their bonus commission structure rewards affiliates with up to 25% more in commissions for referring more customers.
Reasons To Promote StudioPress: World-class WordPress products, two great programmes in one and bonus commissions for affiliates to benefit from.
Take Note: Affiliates can also promote that WPEngine users get Studio Press Themes for free when they sign up which is a $2,000+ value.
GeneratePress
GeneratePress is a lightweight WordPress theme with more than 700 5 star reviews
GeneratePress is the creator of the secure, high-speed GeneratrePress theme which has been downloaded over 1 million times. They offer a free and premium version that provides high-quality features to upgrade your site and save you time. Over 40,000+ customers renew their premium themes services each year.
Affiliates can sign up for the GeneratePress affiliate programme on their website. They provide their affiliates with all the marketing materials and tools they need to get started. All affiliates have to do is share their affiliate links with their audience to start earning great commissions.
Reasons To Promote GeneratePress: Free and premium theme options, best-supported WordPress themes and an easy to use affiliate programme.
Bonus: Their dedicated affiliate management team is available to help answer any questions and offer suggestions on how to get the most out of their programme.
Envato Market (Theme Forest)
Envato Market is the largest creative marketplace in the world
Envato Market is a creative ecosystem for digital assets and professionals to help develop your ideas. Users can buy everything from advanced WordPress themes and plugins to video footage. They also offer Envato Sites, a website builder that doesn't require any coding or design skills.
They use Impact to oversee their affiliate programme, and the themes from Envato are specific from "ThemeForest". Envato Market created a library of high performing banners, text links, and other marketing materials. Their easy to use affiliate tools allow you to set up affiliate campaigns in just a few minutes.
Reasons To Promote Envato Market: Creative ecosystem, advanced themes and optimised creatives.
Affiliates receive a 30% commission on the first purchase their referrals make.
AThemes
AThemes has been creating awesome WordPress themes since 2013
AThemes is committed to developing easy to use, professionally designed themes. They are always improving their themes with frequent updates and awesome customer service. All of their themes are can be used for a lifetime with unlimited domain usage and are backed by a 30-day money-back guarantee.
Their affiliate programme is managed in-house. AThemes provides their affiliates with unique tracking codes and robust reporting tools. Their easy to use themes paired with their great customer support makes them extremely easy to promote.
Reasons To Promote AThemes: Well designed themes, detailed statistics and a year-long cookie life.
Bonus: Affiliates earn commissions on all purchases their referrals make for 365 days.
UpThemes
UpThemes is a managed WordPress hosting and theme provider
UpThemes offers stunning themes, incredible customer service, and reliable WordPress hosting. They have created some of the finest WordPress themes on the market and have a 98% customer happiness rating. All of their themes come with automatic updates and one year of support.
They've partnered with ShareASale to run their affiliate programme. UpThemes supplies their affiliates with all the creatives and marketing tools needed to promote. Their responsive affiliate management team is available to assist with everything from setup to optimising your campaigns.
Reasons To Promote UpThemes: Beautiful themes, high customer satisfaction rates and multiple ways for affiliates to earn commission.
Bonus: They also create special holiday discount codes for their affiliates to share with their audience.
TeslaThemes
TeslaThemes offer WordPress themes with advanced features and clean design
TeslaThemes helps their customers find the right theme for their website. They develop cutting edge WordPress themes packed with advanced features. Customers can buy single themes, access to all their current themes, or lifetime access to all their current and future themes.
Your TeslaThemes account is also your affiliate account so affiliates can easily manage all their accounts in one place. They provide their affiliates with banners and ads to post on websites or blogs. Affiliates can withdraw their earnings at any time with only a $1 minimum.
Reasons To Promote TeslaThemes: Cleanly designed themes, withdrawal commissions at any time and equal profit split.
Bonus: split their profits equally with their affiliates to reward them for their hard work.
Affiliate Website Ideas
Now that you've learned about 10 great WordPress themes affiliate programmes, it's time to start thinking about what niche you want to target. You could promote SEO friendly WordPress themes. MyThemeShop develops unique WordPress themes that are optimised for performance. Affiliates earn 55% commissions and 10% lifetime 2nd tier commissions. Most themes are somewhat SEO friendly already, but a niche website that specialises in WordPress SEO is bound to be popular – I read those sites all the time!
Responsive WordPress themes and mobile website optimisation is another great niche. A large portion of successful webmasters is completely blind to what's going on with their mobile site, including me. If you know about SEO and CSS, then mobile optimisation could be a cool niche. CyberChimp is famous for its Responsive WordPress theme and has developed over 20 optimised themes. They offer their affiliates a 40% commission rate.
You could also focus on affordable WordPress themes. CSSIgniter releases one new affordable, high-quality theme every month. Affiliates receive 40% commissions on all sales. Some themes like StudioPress cost $100+, while other themes cost less than $20, sometimes even $5!
Boost Your Affiliate Earnings
These 10 affiliate programmes are just the beginning of what's possible. There are literally hundreds of ways to earn affiliate commissions with your website, including product reviews, top 10 lists, how-to guides, and more
But what about traffic and conversions? How do you make sure your affiliate links get clicked?
Well… are you ready to have YOUR VERY OWN WordPress website built and launched in under 10 minutes?
It's easy at Wealthy Affiliate. Take a look at this video and you will find out exactly how to build a FREE Affiliate website on the Wealthy Affiliate platform, easily and quickly. This is where you can begin the process right NOW . . .
Wealthy Affiliate Training Video – Create a FREE Website
As you can see, it is simple and FREE to get started today.
Join Me. Join Our Community.
There is No obligation. No credit cards. It is Simple and FREE and can be done in 3 simple steps:
The decision to join is in your hands but I can honestly say that you will not regret it and you won't look back once you have joined. It's a total no brainer. Once you join, it really is as easy as 1-2-3 and you will have your website built and launched ready to learn, earn and grow.
Help Whenever You Need It
Once you join through the Wealthy Affiliate platform, you will be amazed at the support you have within the platform. It really is second to none. I can say with absolute certainty and from personal experience that this is the best training and mentorship platform for building a successful business online, hands down.
I look forward to welcoming you and to supporting your success!
Please feel free to leave any comments below.