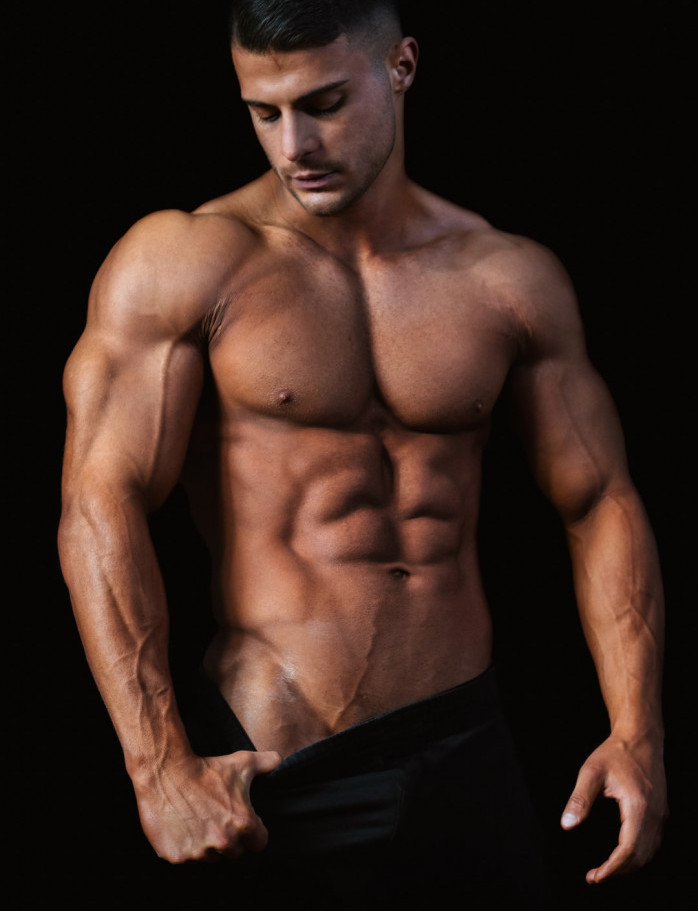 Bodybuilding is more than just a competitive sport for super-athletic people with bulging muscles. It can help almost anyone looking to improve their health, including mental health. Strength and weight training along with aerobic exercise have lots of health benefits including decreasing the risk of coronary heart disease.
See how the pros are cashing in with simple affiliate websites using my recommended affiliate training.
Includes, live help, tech support, and step by step lessons!
Other benefits include losing weight, building muscle, reducing high blood pressure and high cholesterol, improved blood flow, and increased bone density. Here are 11 great bodybuilding affiliate programs:
Bodybuilding Affiliate Programs
CrazyMass
HGH.com
SupplementsGeeks.com
Muscle & Strength
BPI Sports
My Supplement Store
Testogen
Body Spartan
BodyBuilding Vegan
Brutal Force
Stacked Brands
CrazyMass
CrazyMass is a top source for legal steroids and steroid alternatives

URL: CrazyMass Affiliate Program
Commission: 40%
Cookie: 45 days
CrazyMass was founded in 2006 and has grown into a leading source for legal anabolic steroids and steroid alternatives. Their products are made with natural ingredients that work with your body's chemistry to burn fat, increase testosterone levels, and build strength without the side effects of steroids. They manufacture their high-quality products in the US in a cGMP-certified facility and are inspected yearly by the FDA.
Their average order value is $161 with add-ons reaching $395. CrazyMass uses Shareasale to manage its affiliate program. Affiliates receive access to their robust product catalog, regularly updated offers, banner ads, text links, and tracking tools.
Why Should You Promote Crazy Mass: High-quality legal steroids and supplements, extremely high commission rate, performance bonuses.
Affiliates earn a very high 40% commission rate on sales with additional bonuses available based on performance.
HGH.com
HGH.com sells proprietary HGH supplements and other bodybuilding supplements to aid in weight loss, bone support, and more.
URL: HGH.com Affiliate Program
Commission: 20%
Cookie: 60 days
HGH sells proprietary HGH supplements and other health supplements for bodybuilding, weight loss, bone support, and more. They have an impeccable reputation for their product quality and customer service. Every purchase is backed by their 90-day money-back guarantee. They have an A rate on BBB and their labs have received numerous awards for their quality standards and state-of-the-art facilities.
They have one of the top affiliate programs in the industry. HGH.com has partnered with ShareASale to manage their affiliate program. Affiliates have access to their great selection of banners and text links along with tracking and reporting tools. They run frequent deals and coupons to help their affiliates promote their products.
Why Should You Promote HGH.com: High commission rates, high-quality HGH supplements, lots of coupons, and deals to increase conversion rates.
Top performing affiliates can earn up to 40% commissions and all affiliates can take advantage of the incredible affiliate benefits.
SupplementsGeeks.com
Supplements Geeks is an online retailer of a large range of supplements products. They firmly believe that healthy life is a better life.
URL: SupplementsGeeks.com Affiliate Program
Commission: 10%
Cookie: Unknown
SupplementsGeeks.com is a one-stop-shop for everything supplements-related. They offer proteins, discount vitamins, supplements, health foods, and more. They have a huge selection of products – over 25,000 products from over 3,000 top brands.
Their team is committed to providing customers with the lowest prices and complete guidance on what they are looking for to improve their health and fitness goals. They have the products that will help fit and achieve whatever the customer's goal is.
Why Should You Promote SupplementsGeeks.com: They ship to over 150 countries worldwide and their website supports 90 different languages. SupplementsGeeks.com offers products at very discounted prices with free delivery to your door.
Muscle & Strength
Muscle & Strength is one of the most visited fitness websites on the internet
URL: Muscle & Strength Affiliate Program
Commission: 10%
Cookie: 30 days
Muscle & Strength is a well-known fitness website and one of the most visited. They have over 7,000 products in their online store with more than 250 supplement deals. Along with their shop, customers get all the tools and information they need to reach their fitness goals. They have a great resource of videos, workouts, exercises, guides, and more.
They use Commission Junction to provide their affiliates with real-time tracking and reporting. Affiliates can utilize their suite of online tools to optimize their performance. They also give access to banner ads, text links, product links, their product catalog, deals, and coupons.
Why Should You Promote Muscle & Strength: Top fitness website, over 7,000 products, deals, and coupons
Affiliates receive lots of marketing tools and content to help them promote this top fitness website with almost 1200 bodybuilding articles.
BPI Sports
BPI Sports helps you reach your fitness goals with their fitness plans and nutritional products
Commission: 10%
Cookie: Unkown
BPI Sports is passionate about health and fitness and helping you reach your fitness goals. They work with you from start to finish with the best plans and nutritional products to help you succeed. They have helped fitness enthusiasts in over 80 countries. They have products in categories such as muscle building, pre-workouts, recovery, and athletic performance.
Their average order value is $50. BPI Sports uses AvantLink to manage their affiliate program. They provide a calendar of compelling offers and official banners, text links, and their data feed. Affiliates also receive a monthly newsletter with the latest promotions, news, and tips on how to increase your sales.
Why Should You Promote BPI Sports: High-quality sports nutrition products, high site conversion rates, compelling offers
BPI Sports provides their affiliates with lots of compelling offers to help promote their high-quality sports nutrition products.
My Supplement Store
My Supplement Store has over 5,000 bodybuilding supplements that are available the same or the next day
Commission: 15%
Cookie: 30 days
My Supplement Store has over 5,000 bodybuilding supplements and vitamins including muscle building, health, weight gainer, and weight loss all at great prices. They provide excellent customer service and ship their products the same or next day. They are not a middle man, they ship all of their products from their 10,000 sq ft warehouse.
Affiliates can sign up for My Supplement Store's affiliate program with Refersion. Their program is open to all websites except coupon code websites. Affiliates have access to banners, text links, and tracking tools. They can even create custom creatives and do co-promotions to help you grow.
Why Should You Promote My Supplement Store: Great prices on bodybuilding supplements, higher commissions possible, co-promotions
Higher commission rates are available to websites with a large following.
Testogen
Testogen is owned and manufactured by a trusted name and leader in the health and fitness industry, Muscle Club Limited.
Commission: 40%
Cookie: lifetime
Testogen boosts testosterone naturally and reverses low testosterone symptoms. It helps in making men feel more physically and mentally energetic, improves the ability to build muscle and burn body fat, and boosts overall mood, confidence, and happiness.
Testogen works with a team of experienced health consultants, nutrition experts, and fitness professionals. They also provide expert guidance on healthy living, exercise, diet, and nutrition through their blog.
Testogen's affiliate program offers a 40% commission to its affiliates. They have an average order value of $85.79 and an average conversion rate of 7.44%
Why Should You Promote Testogen: Their supplements are manufactured in FDA-approved facilities using only the finest and 100% safe and natural ingredients backed by clinical studies. Testogen is also backed by a 100-day money-back guarantee if you're not completely satisfied.
Body Spartan
Body Spartan provides the latest in cutting edge fitness, nutrition, and supplements
URL: Body Spartan Affiliate Program
Commission: 10%
Cookie: 45 days
Body Spartan helps people meet and exceed their fitness goals with cutting-edge fitness programs, fitness tips, and supplements. Their elite membership includes weekly videos, fitness tips, recipes, and a weekly conference call. They have one-of-a-kind sleeveless hoodies and fitness apparel and gear.
They are one of the fastest-growing companies in the USA with a high conversion rate. Their average order value is more than $80. Body Spartan uses ShareASale for their affiliate management program. Affiliates have access to high-quality banners, bonuses, promotion incentives, special offers, and more from their helpful affiliate marketing team.
Why Should You Promote Body Spartan: One of the fastest-growing companies in the USA, high conversion rate, high AOV
Affiliates with like mindsets are welcome to apply with their physical progress, social media accounts, and any transformation story you have to determine if you are qualified to represent Body Spartan.
BodyBuilding Vegan
Commission: 60%
Cookie: 45 days
Bodybuilding Vegan has a bunch of potential courses you could promote, each with a different target audience. The Transformation program is an all-encompassing body transformation course on vegan bodybuilding, while the Silverback is more for guys looking to pack on as much muscle as possible. There's also a course for natural bodybuilders (no HGH), and one for Instagram influencers, namely women trying to build a big ass to post online. Hey. I'm not judging. There's a product for everyone, right? LOL
60% commissions are quite generous, and The Bodybuilding Vegan definitely has an attractive landing page to help you make sales. Though I'm not super into timed discounts and other fake incentives to join, it works, so this type of stuff will work in your favor.
Why Should You Promote Bodybuilding Vegan: Unique niche and a strong landing page. Multiple products to promote, and free creatives to help you promote their product on your website. 1-on-1 coaching (for the bodybuilders, not the affiliates) also available!
For two alternative vegan/vegetarian bodybuilding sites, try Plant-Based Bodybuilding and Vegetarian Bodybuilding, both of which host their affiliate programs on Clickbank, and are currently making sales for affiliates according to their marketplace stats!
Brutal Force
With Brutal Force, no prescription is needed to order because their products are steroid alternatives that use only safe, natural, and legal ingredients.
Commission: up to 20%
Cookie: 15 days
Brutal Force offers a 100% legal steroid alternative with all the benefits of real steroids but safely and legally with none of the side effects. They use very powerful ingredients to mimic the effects of real steroids.
They have a bulking product that is based on Methandrostenolone which is the original steroid. For fast fat burning, they have a thermogenic fat burner that mimics the effects of Clenbuterol. They also have something that aids in both muscle growth and fat burning.
The Brute Force affiliate program, which is run via Refersion, has 3 commission tiers that start from 10% up to 20%. Commissions are paid on fully completed orders and are calculated from the subtotal of orders.
Why Should You Promote Brutal Force: They offer an industry-leading 100-day no-questions-asked guarantee plus free delivery worldwide on most of their items.
Stacked Brands
Commission: 40%
Cookie: 180 days
Stacked Brands operates the affiliate program for Roar Ambition, a UK-based sports supplement founded in 2012. Roar Ambition is one of the biggest names in the supplement industry, creating worldwide bestsellers such as TestoFuel & Instant Knockout. All of their supplements are made with natural, high-quality ingredients in cGMP (Good Manufacturing Practice) facilities in the USA and UK.
They offer one of the best rev share deals in the industry, with all affiliates starting on 40% commission and with AOVs between $100-$130, their affiliates are getting the most out of their traffic. Affiliates have access to numerous creatives & set up direct links to make tracking easier. Affiliates can also request samples to try for themselves or to use for their own imagery.
Why Should You Promote StackedBrands: Some of the highest commission rates in the industry as well as the best-selling brands around. They only sell direct, so you're not competing with big online retailers.
The default commission is a whopping 40%, with top affiliates able to get up to 50%!
Affiliate Website Ideas
Now that you've read about 10 great bodybuilding affiliate programs, it's time to decide on a niche to target. Haven't build your site yet? There are a multitude of bodybuilding blog name ideas that can get you going, but I recommend going with something specific to a niche group of people. What type of bodybuilders are you targeting? Hobbyist pros? Weekend warriors? Someone, who just wants to look good naked? Women? Older men?
Or maybe you could combine some audiences to form a new one, like young men trying to get in shape for the dating game.
In terms of which niche you focus on, here are some ideas. You could focus on bodybuilding supplements. Stacked Labs makes legal bodybuilding supplements with no side effects. Affiliates earn an incredible 45% commission rate on sales with lifetime cookies.
Another niche idea is dress clothing for bodybuilders. You know. Those sexy stringers that free your nipples. Bradley Allen makes clothing to fit the physique of bodybuilders and offers their affiliates 10-20% commissions based on sales volume.
Bodybuilding fitness plans are also a great niche idea. Body Spartan helps their customers reach and exceed their fitness goals. They offer 10% commissions for 45 days. There are wayyyy more fitness plans out there as well, either through digital marketplaces like Clickbank, course programs like Teachable, or just a dude trying to sell his program.
Boost Your Affiliate Earnings
These 10 affiliate programs are just the beginning of what's possible. There are hundreds of ways to earn affiliate commissions with your website, including product reviews, top 10 lists, how-to guides, and more
But what about traffic and conversions? How do you make sure your affiliate links get clicked?
I used the affiliate training here to turn my brand new website into a six-figure income generator in less than two years. Build a business, not just a pocket-money side project!

What's up ladies and dudes! Great to finally meet you, and I hope you enjoyed this post. Sign up for my #1 recommended training course and learn how to start your business for FREE!