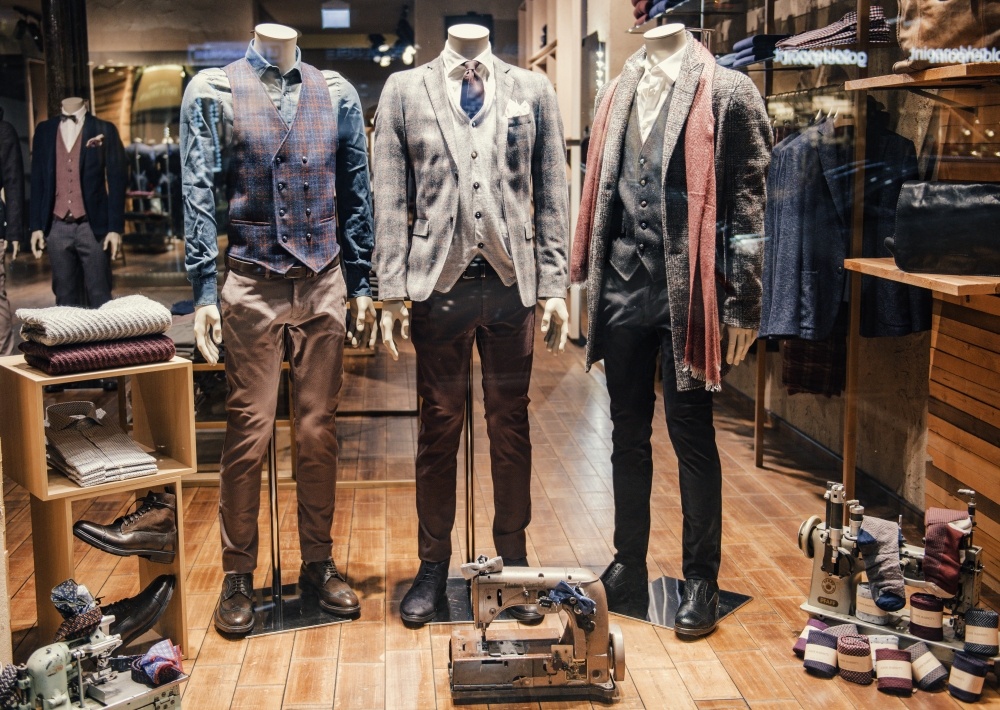 The fashion scene is booming right now. Not just on the mainstream side either. Plenty of smaller brands have sprung up over the last couple of decades, and many have been able to stabilize and become a permanent part of the landscape.
Among those are various LGBTQ-owned fashion brands. Each of them stands out with something unique, but most of them have one thing in common: they've built an identity around inclusiveness and support for their communities.
If you've been itching to revise your wardrobe for a while and don't know where to begin, supporting one of those brands is always an option to consider.
Table of Contents
Which LGBTQ-Owned Fashion Brands Should You Check Out?
There are many LGBTQ-owned fashion brands on the market right now, and covering them all would have been impossible. This list should be a good starting point though. No matter what kinds of clothes you're into and what your budget is, you should be able to find at least a couple of viable offers in there. Don't be afraid to ask for support if you're confused about what to pick – one thing that unites all these brands is their devotion to quality customer support.
Phlemuns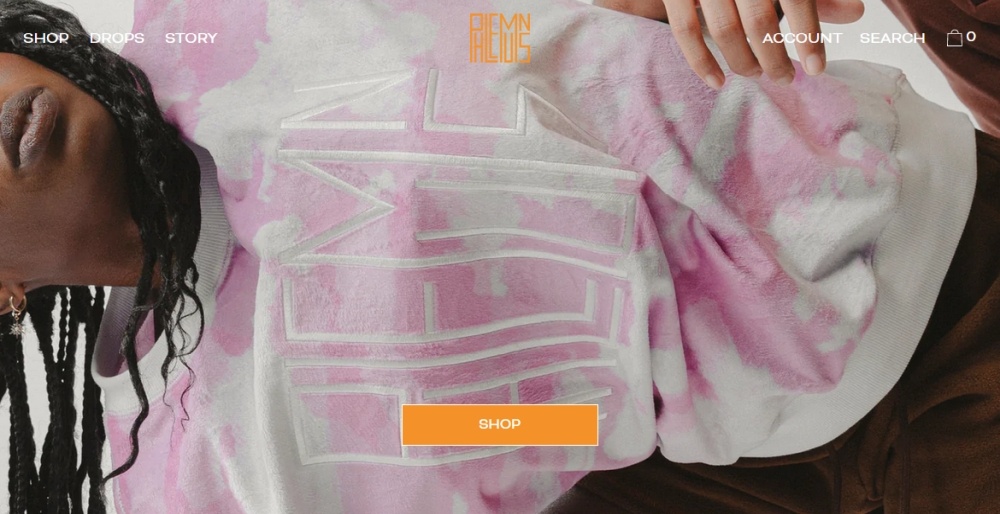 Phlemuns entered the market in 2013 when James Flemons wanted to make a change in his life. James saw an unrealized opportunity in the fashion market. Sitting right between high-end fashion and common everyday styles, his brand brings something unique to the table that's seldom found on this market.
Flemons claims to draw heavy inspiration from older trends, looking through the evolution of fashion over the years and digging for opportunities to leverage old-school designs and repurpose them into something new and fresh.
This brand offers a nice combination of nostalgia and sleek modernity. A curious mix that goes a long way with the right mindset.
NiK Kacy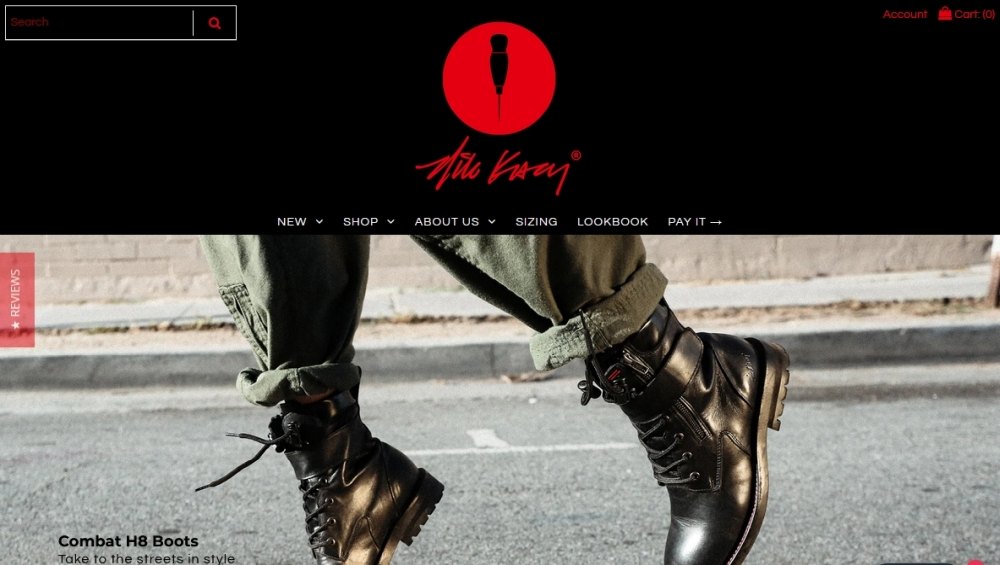 Named after its founder, NiK Kacy is a brand that's all about tearing down the boundaries between genders. Nik produces gender-free footwear aimed simply at those who like the brand's style and nothing more. What's more, the brand tries to encompass all kinds of identities, spreading beyond gender definitions and spilling into other spectrums as well.
Nik is an avid activist as well. They hope to make a difference in the lives of people looking for viable alternatives for their footwear and unable to fit in anywhere else on the market. It's all about equality and inclusiveness, and Nik has been very outspoken about that aspect of their brand.
TomboyX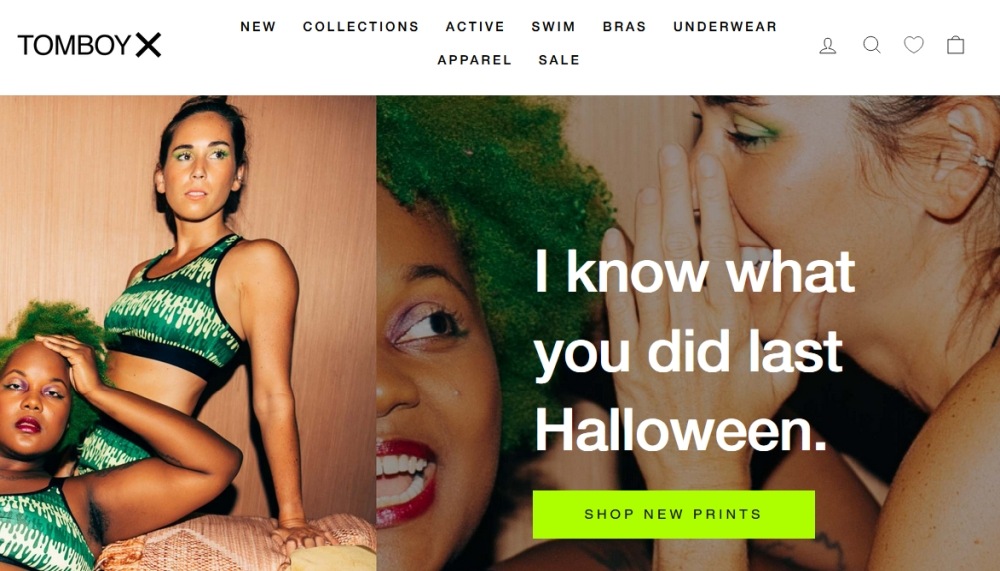 Fran and Naomi founded TomboyX on frustration-driven entrepreneurship. They were both disappointed with the state of the market with regard to underwear, specifically pieces that fit regular bodies and not stereotypical billboard models.
The final result is a brand that welcomes all body types and genders. Everyone is invited – and the founders will be more than willing to lend a hand to those confused about what they are looking for. They are both very active in the media as well, constantly promoting their activism by leveraging the brand's popularity.
Shopping from TomboyX is an experience that will bring you closer to the LGBTQ community. Exploring the brand's site, you will find lots of interesting materials related to recent developments on the scene. From videos and text articles, you can dive into the current state of this corner of the fashion world.
Andie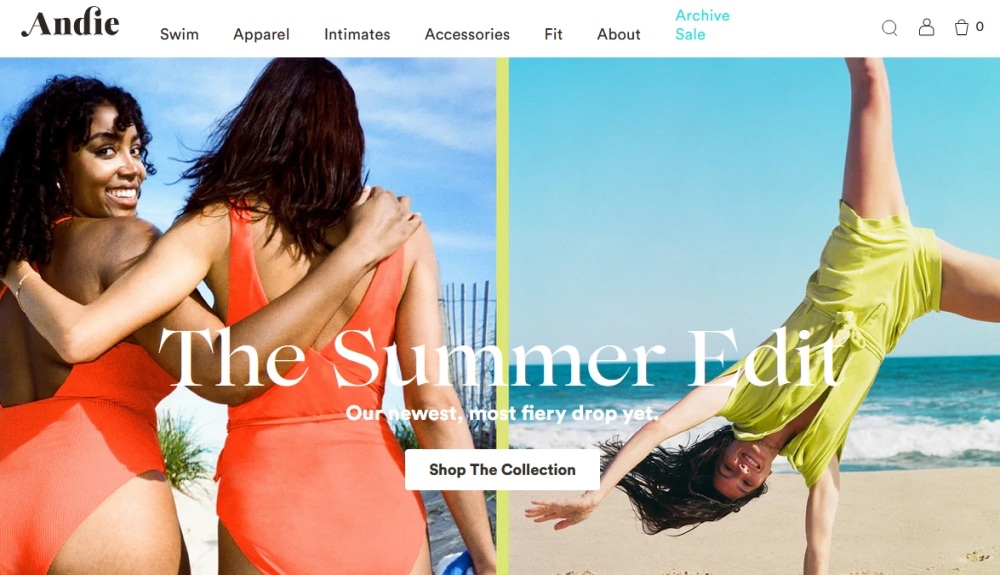 Andie is specifically focused on swimwear. Like many other brands on this market, this one was inspired by the founders' constant struggle to find appropriate, fitting swimwear. After trying for a long time, they eventually decided to take matters into their own hands and show the market how it's done.
There's something for everyone in there. No matter what kind of swimwear you're looking for, you're guaranteed to find at least a few suitable pieces in Andie's collection. And even if you don't actually know what you're looking for, the people behind this wonderful brand are always ready to help you out in your search.
The brand constantly reevaluates its products through customer feedback as well. If you feel like you can contribute something that will help them improve, definitely reach out – you might be surprised by how responsive and welcoming they are!
FLAVNT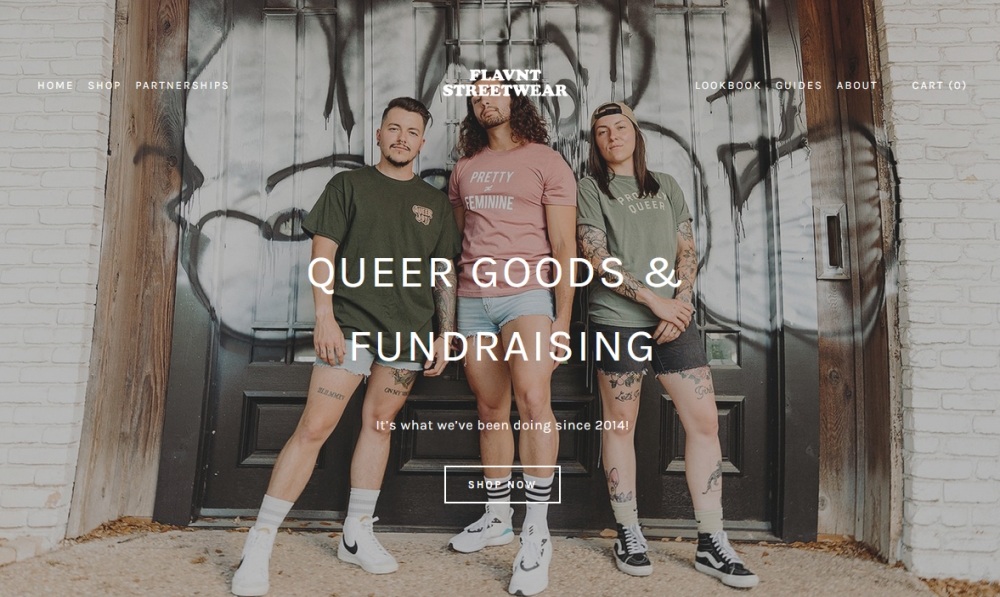 FLAVNT was founded on the idea of helping people find their inner confidence and wear their clothes with pride. The brand's main values revolve around helping people be comfortable with their looks and pushing them to share their inner beauty with the world.
All of FLAVNT's designs incorporate this idea in one way or another. You'll find many pieces with encouraging messages. The brand also actively supports various causes through donations and activism. FLAVNT is one of the more active companies on the market in this regard at the moment.
What you won't find here are any strict gender roles. It's not hard to see why, looking through the brand's social media activity and the attitude of its founders. And if you enjoy the idea of being yourself, no matter who you are or what you look like, then FLAVNT will make a great addition to your wardrobe.
Dapper Boi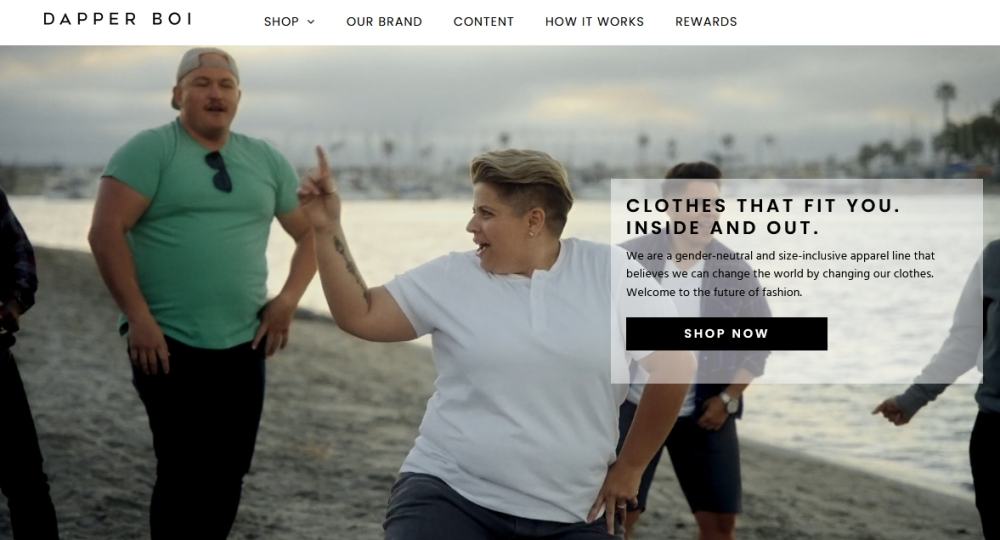 Another gender-neutral brand founded by a couple that shares a lot of passion for inclusivity. Dapper Boi goes beyond genders when it comes to being inclusive – the brand also supports the idea of size inclusiveness.
The brand's journey started when one of the owners, Vicky, decided she was fed up with constantly finding nothing suitable in neither the men's nor the women's sections of most stores. She realized that the market for gender-neutral clothing is very underdeveloped, saw an opportunity and went for it.
Dapper Boi has been going steady for seven years at this point, and it's showing no signs of slowing down. It was a difficult journey at first, as the couple even had to move out of their apartment into a smaller place in order to afford to run the business. But in the end, they both have no qualms about saying that it was all worth it.
Wildfang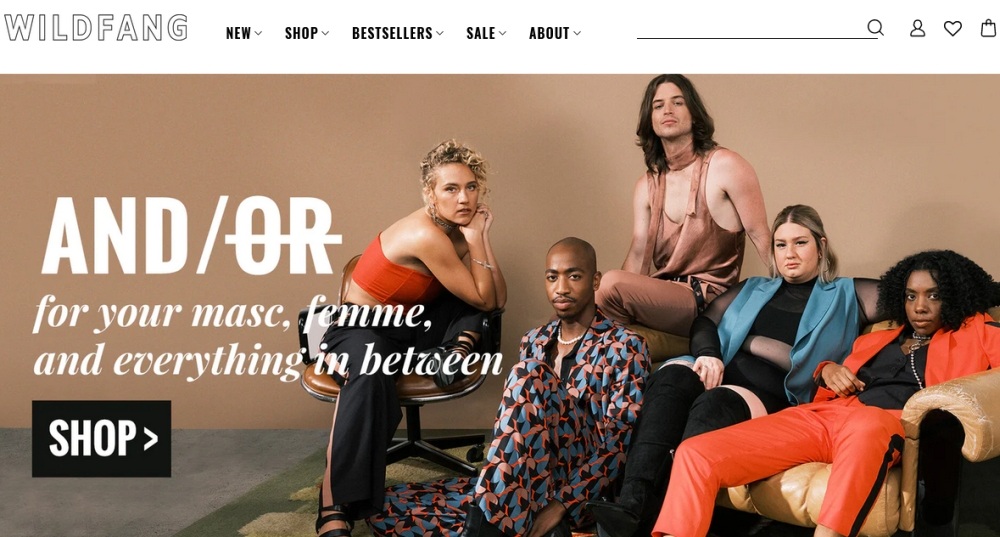 It's always inspiring to hear about people who've given up a steady corporate career to pursue their true passion. Wildfang is one of those cases. The people behind the brand were annoyed with the way the market was treating specific body types, especially when it came to women who wanted to simply dress comfortably.
Seeing the current state of the industry as outdated in many aspects, they decided to make a difference. The brand celebrates everything between masculinity and femininity – there are no rules here, you're free to be exactly who you want to be.
Wildfang is also a very active name on the social front, having donated more than half a million dollars to various causes over the years and still going. The founders haven't lost their sense of humor either – they like to joke about being one of the few brands on the market that gives women the opportunity to have actual pockets in their clothing.
Stuzo Clothing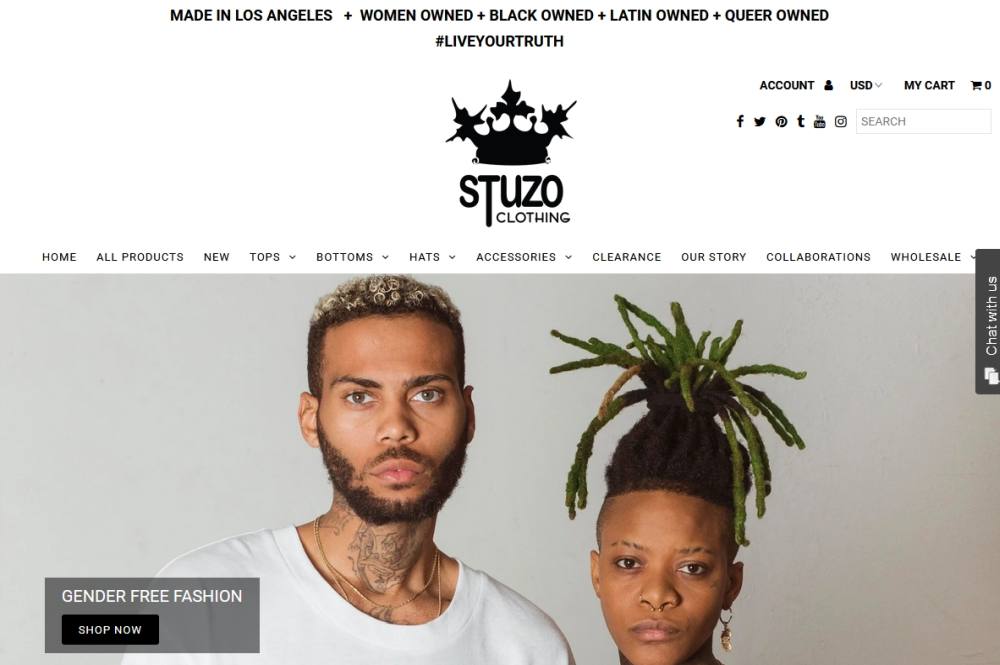 Stuzo Clothing celebrates gender equality by shedding itself of all concepts of gender roles. There are no men's and women's clothes here – it's all universal and meant for everyone. As the owners put it, this is a brand for those who don't like to conform and enjoy being free spirits.
This brand is one of the shining examples of LGBTQ-owned brands that have made it big, enjoying the attention of various celebrities. Choosing to wear Stuzo is about more than looking your best – it's about making a statement to the world, and wearing it proudly.
Stuzo has been very active with its new releases, bringing out innovative pieces on a regular basis. While some of the brand's clothes are a bit unusual, there are also plenty of choices for the average everyday style.
Peau de Loup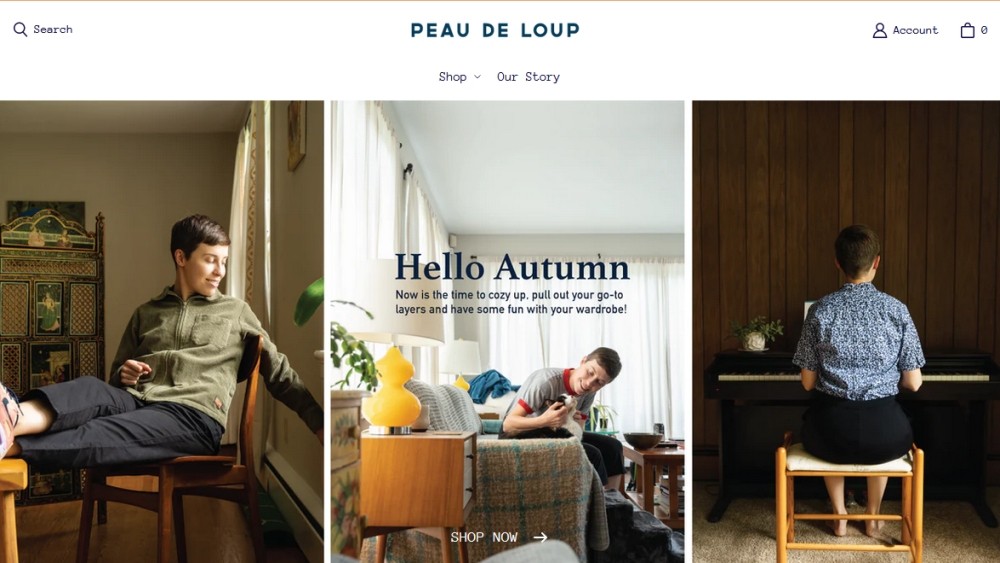 Adelle Renaud and Erin McLeod founded Peau de Loup on similar values like some of the above brands – removing gender barriers and making everyone feel included. The owners describe it as "designing clothes for bodies, not gender". And they are proud to be among the pioneers in this field, entering the market long before many of their competitors.
Peau de Loup has been going strong for 10 years already. It's one of the oldest and most established brands on the LGBTQ clothing market, and still enjoys a lot of popularity among its followers. No matter who you identify as and what your fashion preferences are, you're guaranteed to find something in Peau de Loup's collection that's right up your alley.
Many of the brand's clothes are casual, but there are also some more elegant pieces in there. In the end, the idea is to feel comfortable in your own skin, so don't expect to find anything too over the top.
Ouisa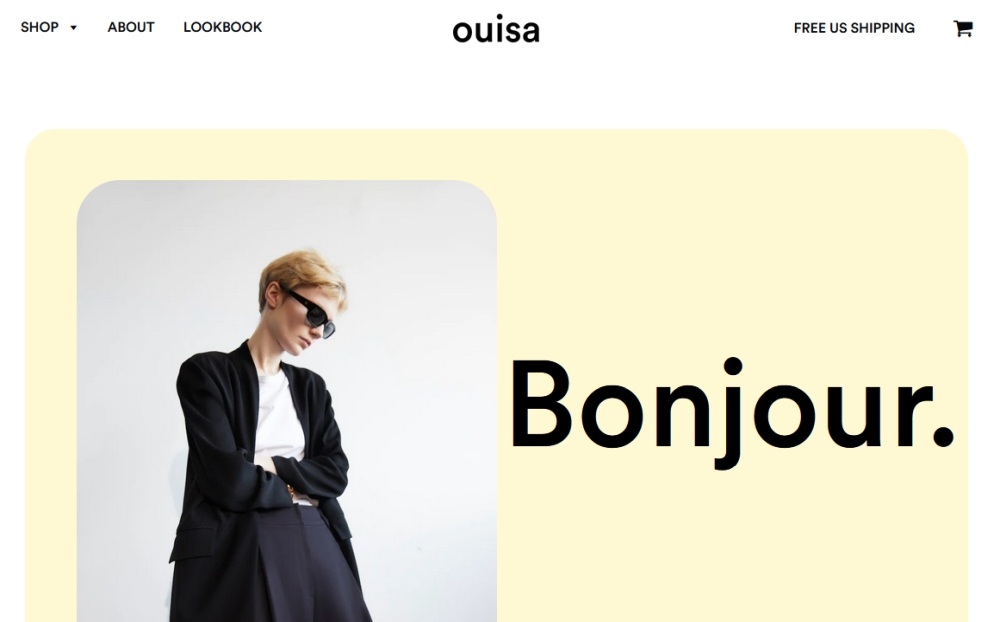 If you're a fan of minimalistic apparel, you're going to love what Ouisa has to offer. Heavily inspired by French trends, this is a brand for those who know how to make a simple, yet strong statement. You won't find any complex designs with multiple layers and fabrics here. It's all about simple, elegant pieces that get the job done.
You can wear them individually, or craft an entire look out of separate Ouisa pieces. The brand is all about empowering you with the freedom of simple choices.
At the same time, Ouisa places a strong emphasis on sustainability. All clothes are made in environmentally friendly ways, using ethical labor and a strict approach to marketing. Those who care about their impact on the world should feel right at home wearing pieces by Ouisa.
Chromat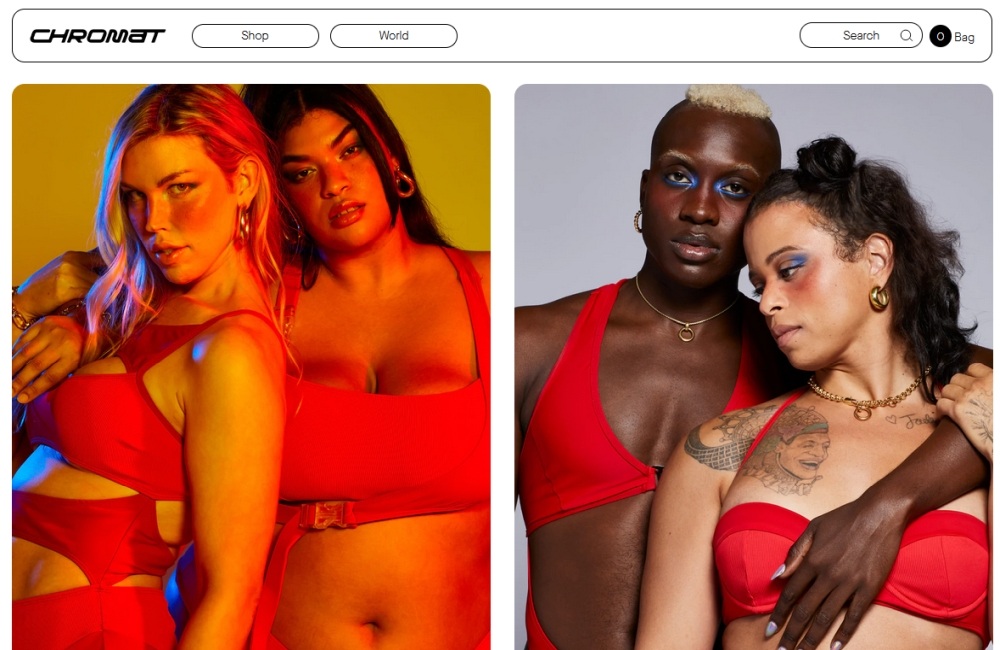 Everyone is beautiful – that's the message the people behind Chromat want to spread, and they've been doing it very successfully so far. Every body type deserves love and attention, and Chromat is intended as a tool to help people get that.
Chromat is one of the oldest brands in this corner of the market, starting its journey way back in 2010. Each piece revolves around a specific theme, and incorporates design elements from fields like technology and architecture. You don't have to be an expert in any of those to realize the true value of Chromat though – you just need to have the right attitude to defining your own style.
How Are LGBTQ-Owned Fashion Brands Different from Others?
For many of the owners behind these brands, it's about more than making clothes. They are actively trying to send a message to the world, helping the LGBTQ community remember that it's not forgotten or ignored.
If you've been having trouble fitting into stereotypical gender roles and feel uncomfortable wearing clothes that are strictly for men or women, this list should excite you. Inclusivity is the main value of many of those companies, and they are actively promoting it at each step.
On top of that, your contributions usually go towards a good cause. Some of these brands donate parts of their proceeds to charities and organizations that support the LGBTQ community. That way, you can make a difference with each piece you buy.
Frequently Asked Questions
Are these clothes meant for people from the LGBTQ community?
Many of the companies on this list promote their clothes towards people who don't care about gender roles and boundaries. Still, this doesn't mean that you have to be a member of the LGBTQ community yourself to enjoy them. The important thing is that you feel comfortable with who you are and what you look like. And each of those brands will readily help you achieve that goal.
How can I help other small businesses?
The LGBTQ community is not the only one with an active representation in the business world. Other examples include Black- and veteran-owned businesses. Many of those are active in their own communities too, so you can still support various good causes through your financial contributions. Check out these Black-owned sneaker brands if you are looking for some matching footwear to go with the clothes you've chosen from the companies on this list!
What's up ladies and dudes! Great to finally meet you, and I hope you enjoyed this post.  I started my first online business in 2010 promoting computer software and now I help newbies start their own businesses. Sign up for my #1 recommended training course and learn how to start your business for FREE!
I've been building profitable affiliate blogs for more than a decade, and built six-figure blogs in a wide variety of niches, including computer software, self help, and home & garden topics. I do things a bit differently, and I hope you like my perspective and my style of teaching.