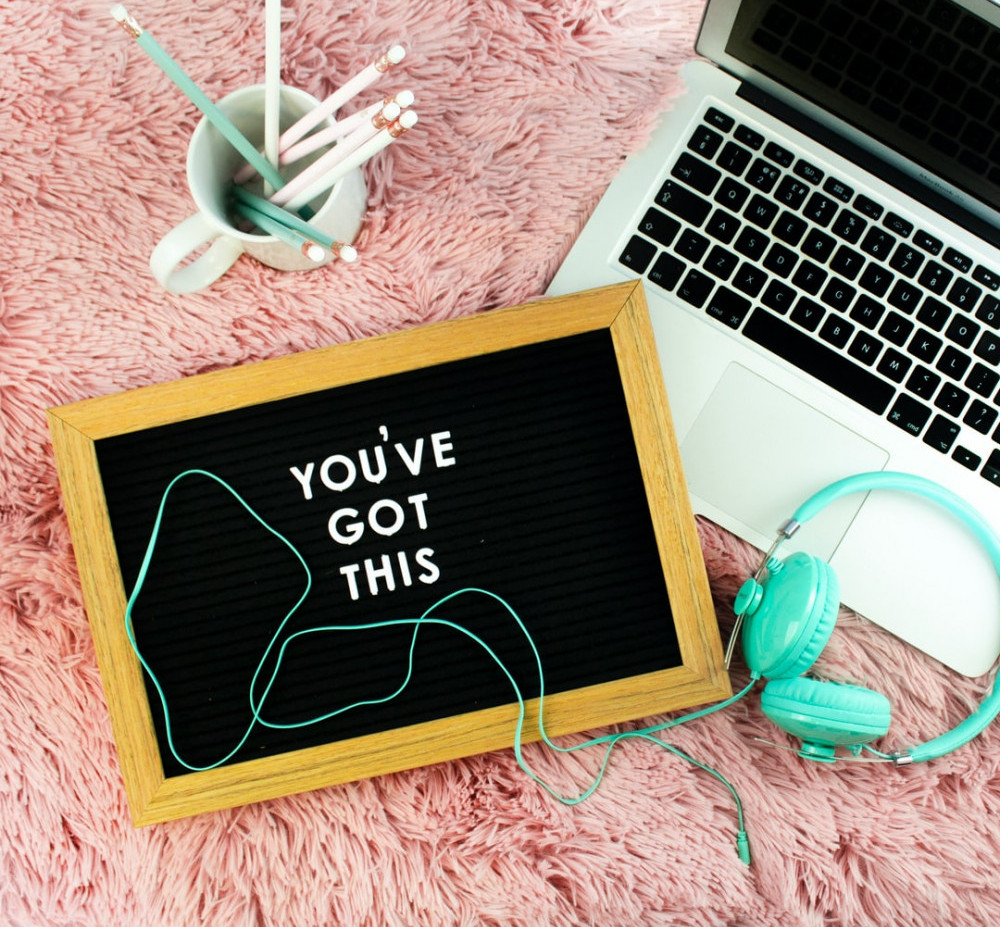 Online courses can help you learn new skills, prepare for exams, or reach your career goals. Studying online can save you the time and hassle of having to travel to a classroom and offer you the flexibility to learn anytime day or night. Whether your audience is looking to learn a new hobby, get into college, or advance their careers there is an online course for them. Check out these 10 great online course affiliate programmes:
See how the pros are cashing in with simple affiliate websites using my recommended affiliate training.
Includes, live help, tech support, and step by step lessons!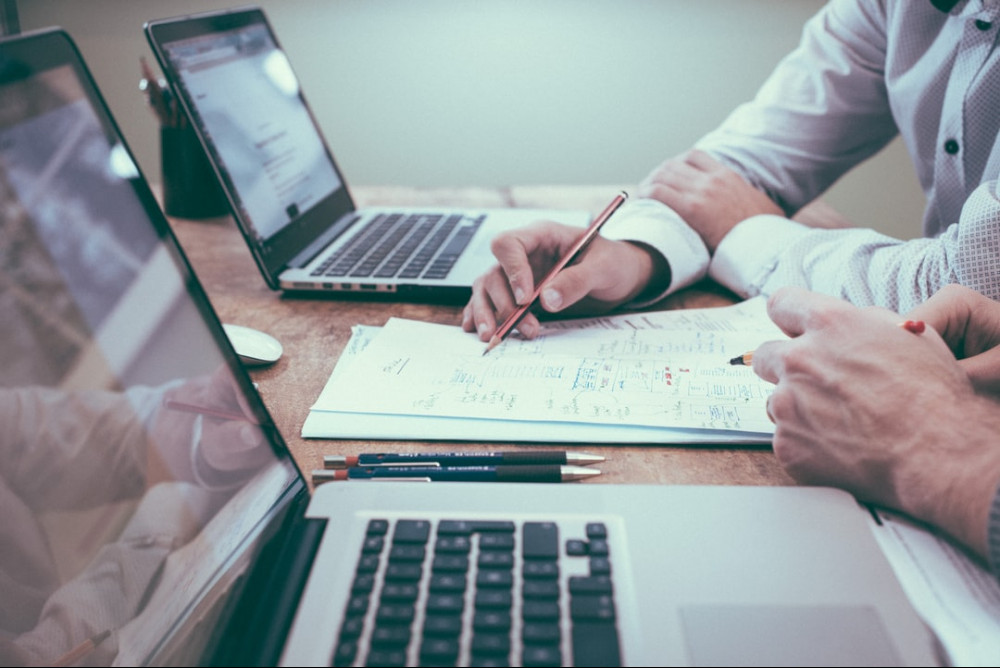 Online Courses Affiliate Programmes
SimpliLearn
Simplilearn has helped over 1 million professionals acquire new skills
Commission: 10%
Cookie: 30 days
Simplilearn is one of the top certification training providers in the world that helps professionals reach their career goals. They offer over 400 courses in data science, big data, digital marketing, project management, IT, Salesforce, and more. Their content has earned more than 40 global accreditations.
Affiliates can sign up with Impact Radius or Commission Junction. Simplilearn has an order value that ranges from $300-$2,900. Affiliates have access to exclusive offers, custom creative, and real-time reporting tools.
Reasons To Promote Simplilearn: Leading certification training provider, two affiliate programmes and high order range for affiliate to take advantage of.
Bonus: Private commissions and consumer offers are also available to top-performing affiliates.
Edureka
Edureka is the official provider of certification training for over 70 global training organizations
Commission: 15%
Cookie: 30 days
Edureka is an alternative e-learning platform for professionals looking to advance their careers. Their world-class team of industry experts has created high-quality courses in programming, analytics, application development, cloud computing, and more. Their courses combine live instructor-led classes, project work, and 24/7 teaching assistants to answer any questions.
They use Commission Junction to run their affiliate programme. Edureka provides their affiliates with all the marketing materials and affiliate tools needed to start promoting right away. Extra commissions are available for sales generated from tech and education-related content websites.
Reasons To Promote Edureka: Courses designed by industry experts, 24/7 teaching assistants and very high potential commissions for affiliates to profit from.
Bonus: Affiliates can earn very generous commissions of $30-$450 per transaction.
edX
edX gives learners access to over 2,000 high-quality courses from the top universities in the world
Commission: 10%
Cookie: 60 days
edX is a nonprofit online learning platform that has been used by more than 17 million people. They have partnered with some of the world's best institutions and universities like MIT, Harvard, and Microsoft to create their high-quality courses. Their online course subjects include business & management, computer science, language, science, and mathematics.
They have partnered with Awin to oversee their affiliate programme. edX has created professionally designed banners to help increase click-through and conversion rates. Their dedicated account manager keeps affiliates up to date with the latest deals, special offers, and new courses in their monthly newsletters.
Reasons To Promote edX: Leading open-source online learning platform, over 2,000 courses and high-quality marketing materials for affiliates to benefit from.
Take Note: It is important to note there is a small $5 activation fee to join Awin, but it is refunded in your first payment.
Pluralsight
Pluralsight is the leading technology learning platform with over 7,000 courses
Commission: 15%
Cookie: 45 days
Pluralsight helps technology leaders and their teams evaluate technical abilities and close skill gaps. Their products and services include 7,000+ courses from the leading experts, on-demand mentoring, and skill assessments. They are trusted by over 65% f the Fortune 500.
Their affiliate programme is managed by Impact Radius. Pluralsight programme resources include optimised creative assets, real-time tracking tools, and marketing tips. Affiliates can earn great commissions while helping others build their skills.
Reasons To Promote Pluralsight: Over 7000 technology courses, trusted by more than half of Fortune 500 companies and optimised marketing materials for affiliates to benefit from.
Bonus: Affiliates also have access to free trial courses to help keep their own skills sharp.
Zebra Education Inc.
Zebra Education Inc. offers stress free TOEFL learning that lets you study anytime and anywhere.
Commission: 5% for Coupon sites, 12% for Review/blog websites, 20% for Teacher referrals
Cookie: 30 days
Zebra Education Inc. is the parent company of BestMyTest, a TOEFL education company. The Test of English as a Foreign Language (TOEFL) determines whether someone's English language skills are good enough to study in English speaking countries. Their new TOEFL Tutor online learning tools includes lessons, 2000+ practice questions, and simulated tests.
They have an average sale around $75 with high conversion rates. Zebra Education Inc. uses ShareASale to run their affiliate programme. Their commission rates are tiered based on website type with teachers earning the highest rates.
Reasons To Promote Zebra Education Inc.: TOEFL prep tools, money back guarantee and high conversion rates for affiliates to profit from.
Bonus: They back their comprehensive TOEFL course with a money back score increase guarantee.
Pearson IT Certification
Pearson IT Certification develops innovative study materials to help exam candidates
Commission: 8%
Cookie: 30 days
Pearson IT Certification has a long tradition of producing proven educational training to help IT certification exam takers succeed. They are the official publishing programs for technology leaders such as IBM Press, Cisco Press, Adobe Press, and Microsoft Press. Their self-study market helps you prepare with online courses, videos, online flashcards, and product simulations.
Affiliates can sign up for the Pearson IT Certification with Rakuten Marketing. Their key programme benefits include a great selection of premade marketing materials, short term promotional opportunities, and easy to use reporting tools. Affiliates also share special promotions and generous discounts with their viewers to help increase conversion rates.
Reasons To Promote Pearson IT Certification: Learn from world-renowned authors, ready to publish creative and bonus opportunities for affiliates to benefit from.
Bonus: Bonus offers are available when you reach your monthly referring sales goals.
Teachable
Teachable lets you easily create and sell your own online courses
Commission: 30%
Cookie: 90 days
Teachable lets you create your own online courses in minutes. Their platform lets you effortlessly build interactive lectures and sell your courses. Available features include an easy to use website builder, fully optimised pages for web and mobile, and advanced customisation tools.
Their affiliate programme is managed in-house. Teachable provides their affiliates with a unique tracking code that makes it easy to start earning great commissions right away. Affiliates can drive more sales with their conversion optimised funnels. Keep in mind, the Teachable affiliate programme is for referring course creators to their platform. To be an affiliate of individual courses, you need to contact the course creator themselves for approval.
Reasons To Promote Teachable: Create and sell your own courses, very high commission rates and recurring commissions for affiliates to profit from.
Bonus: Affiliates earn recurring monthly commissions for the life of their referred customers.
Skillshare
Skillshare members have unlimited access to over 25,000 classes
Commission: $10 for every new customer referral
Cookie: 30 days
Skillshare has created an online community of over 4 million students looking to learn cutting edge skills. They offer over 25,000 courses that let you connect with your peers, learn by doing, and stay ahead of the curve. Their categories include entrepreneurship, technology, business, design, writing, photography, and more.
They have partnered with Impact Radius to oversee their affiliate programme. Skillshare works with their affiliates to help them promote the courses their audience will love. They offer regularly updated deals and incentives to help maximise your commissions.
Reasons To Promote Skillshare: Unlimited access to courses, personalised affiliate help and free trial commissions to benefit from.
Take Note: Affiliates earn a flat $10 commission fee for every free trial signup they refer.
LinkedIn Learning
LinkedIn Learning makes it easy to enhance and evolve your business skills
Commission: $10 per online signup
Cookie: 30 days
LinkedIn Learning offers personalised recommendations on 10,000+ online courses and tutorials. They are available to take advantage of Lynda.com's 20+ years of experience with their recent acquisition. Members can learn the most in-demand tech, creative, and business skills from experts in their industry.
Their affiliate programme is hosted on Impact Radius. LinkedIn Learning gives their affiliates access to their product catalogue, promotional content, and real time reporting tools. Affiliates can reach out to their responsive affiliate management team with any questions or suggestions to help improve their programme.
Reasons To Promote LinkedIn Learning: Personalised course recommendations, most in-demand topics and a trusted business social network.
Bonus: Affiliates can utilise LinkedIn's well-respected brand recognition to help promote their online learning courses.
Udemy
Commission: 15%
Cookie Length: 90 Days
Udemy, for me, has always been the "brand" name for online courses. When I want to recommend a site where people learn skills, Udemy is always the name that pops into my head. Udemy has a wide range of courses, including practical skills like coding languages and network security, to stuff more in the personal development side of things religion and photography.
This means you can promote Udemy courses to pretty much ANY audience and earn money through their affiliate programme. In fact, I reviewed the Udemy affiliate programme because I think it's such a solid product to promote.
Reasons To Promote Udemy: Solid commission rate for a respectable and well-known online brand. An extensive number of courses covering a massive range of topics.
Kajabi
Kajabi offers you integrated subscriptions, courses, and digital products
Commission: 30%
Cookie Length: 30 Days
Kajabi offers built-in funnels, course hosting, membership plans, email marketing, and community element. They are the industry's leading all-in-one platform that makes it simple to create a successful business online. They let entrepreneurs, experts and influencers get started and grow faster.
Kajabi affiliates will get 30% commission for life! Affiliates will also get reward as they grow through the ranks as a Kajabi Partner. Affiliates will get access to the marketing campaigns that they use themselves to spread promote Kajabi. Cookie life is set at 30 days.
Reasons To Promote Kajabi: Big commission, years in the industry and the Kajabi Hero programme.
Since their launch in 2010, Kajabi has empowered over 50,000 Kajabi users in 120 countries, serve 60 million students, and make sales of over $1.5 billion.
Affiliate Website Ideas
Now that you've read about 10 great online course affiliate programmes, it's time to pick a niche to focus on. You could target business learning. edX has partnered with top universities and institutions to create their great selection of courses that includes categories such as business, management, and computer science. There would absolutely be a crossover with my top 3 recommended affiliate programs if you jumped into this topic.
Plus, business people that are tech-savvy will love the idea of creating an online business. You can further monetise with hosting, web builders, and "make money" courses like affiliate training, eCommerce training, or even dropshipping.
Here's a unique idea. Teach people how to create courses on something specific. For example, if you brew beer, you could make a site about starting a homebrew website and brewing course. As similar, and perhaps a more appropriate angle for this concept would be 3d printing. You could have tens of thousands of different courses on 3d printing different types of things. For example:
3d printing guns
3d printing custom chess pieces
3d printing custom board game pieces
3d printing containers for growing gardening
3d printing art
The concept of how to make a 3d printing course would be the same, but people could use their own knowledge to customise the goal of enrolling in the online course.
Online course creator is another great niche idea for people looking to create and selling their own courses. Teachable makes it easy to create, promote, and sell your own courses online. They offer a very generous 30% commission rate for referring other teachers to the programme, and you can also enroll in affiliate programmes from individual courses if you contact the course creator.
You could also focus on IT certification online courses to prepare for IT exams. Pearson IT Certification helps IT certification exam takers succeed with their proven educational courses. Affiliates receive an 8% commission rate. Many other certification courses may run their own affiliate programmes. There are many things you can get certified online, like the Cicerone programme which teaches you how to be a certified beer server (unfortunately, they do not have an affiliate programme at this time).
Boost Your Affiliate Earnings
These 10 affiliate programmes are just the beginning of what's possible. There are literally hundreds of ways to earn affiliate commissions with your website, including product reviews, top 10 lists, how-to guides, and more
But what about traffic and conversions? How do you make sure your affiliate links get clicked?
So… are you ready to have YOUR VERY OWN WordPress website built and launched in under 10 minutes?
It's easy at Wealthy Affiliate. Take a look at this video and you will find out exactly how to build a FREE Affiliate website on the Wealthy Affiliate platform, easily and quickly. This is where you can begin the process right NOW . . .
Wealthy Affiliate Training Video – Create a FREE Website
As you can see, it is simple and FREE to get started today.
Join Me. Join Our Community.
There is No obligation. No credit cards. It is Simple and FREE and can be done in 3 simple steps:
STEP 1: Start building your FREE website at SiteRubix.com.
STEP 2: Create your account for $0.
STEP 3: Access your 2 FREE Websites, an Entire Training Platform and a global community of support.
The decision to join is in your hands but I can honestly say that you will not regret it and you won't look back once you have joined. It's a total no brainer. Once you join, it really is as easy as 1-2-3 and you will have your website built and launched ready to learn, earn and grow.
Help Whenever You Need It
Once you join through the Wealthy Affiliate platform, you will be amazed at the support you have within the platform. It really is second to none. I can say with absolute certainty and from personal experience that this is the best training and mentorship platform for building a successful business online, hands down.
I look forward to welcoming you and to supporting your success!
Please feel free to leave any comments below.