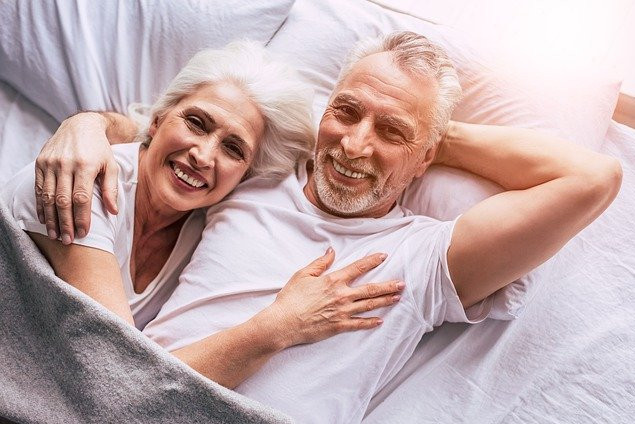 With life expectancy in the US steadily increasing, seniors are living longer and looking for ways to make the most of their golden years.
>>Affiliate Links Without Traffic Won't Earn You A Dime<<
See how the pros are cashing in with simple affiliate websites using my recommended affiliate training.
Includes, live help, tech support, and step by step lessons!
Now that the baby boomer generation are approaching retirement ages, senior services and products are becoming increasingly in demand to help enjoy a healthy, active senior lifestyle. Check out the11 great senior affiliate programmes below.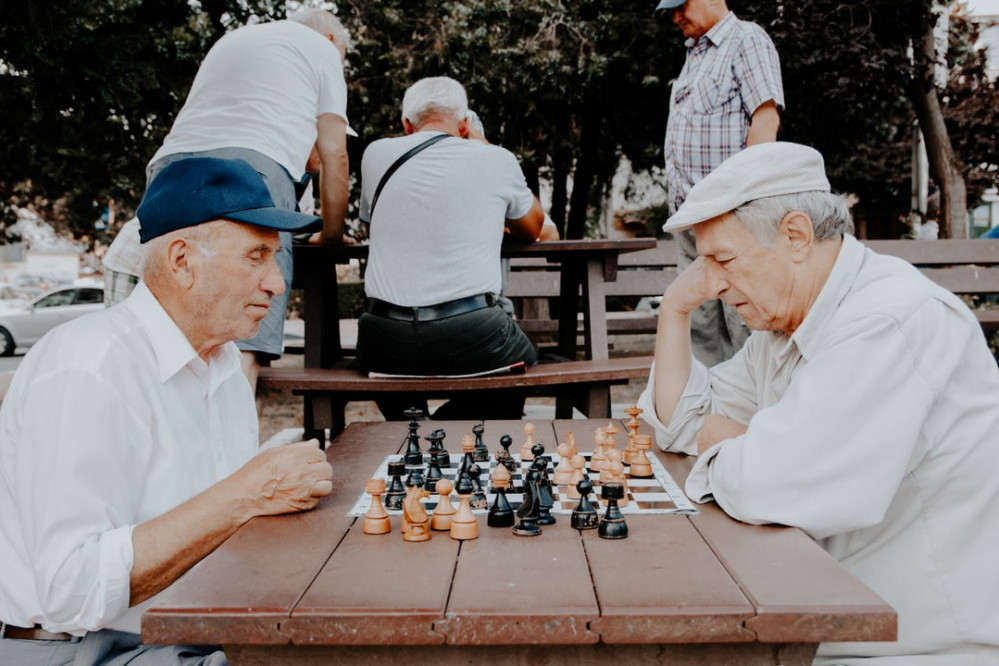 Senior Affiliate Programmes
MobileHelp

MobileHelp offers seniors help when they need it the most
MobileHelp is an FDA registered medical alert system provider. Their medical monitors and GPS location trackers offer seniors their independence and peace of mind for their caregivers. In the case of an emergency, all you have to do is press a button to be instantly connected to an emergency operator.
ShareASale run the MobileHelp affiliate programme. As an affiliate, you will have access to banner ads, text links, educational information, and product data feeds. They also offer frequent promotions and featured products for affiliates to share with their viewers.
Reasons To Promote MobileHelp: Top medical alert system, the best mobile technology, very high flat-rate commission fees
Bonus: Their affiliate newsletters keep you up to date with all the latest products, offers, and bonuses.
Senior.com
Senior.com helps people stay in their homes longer
Senior.com is an online community dedicated to helping seniors age well. Seniors and their loved ones can utilize their business directory, housing directory, and check out their informational blog and videos. They also carry over 150,000 products for fall prevention, health, safety, home security, and more.
Refersion run the Senior.com affiliate programme. They have created an easy to use copy and paste text link code generator. Affiliates can promote their links on their website, blog, emails, and social media pages.
Reasons To Promote Senior.com: Senior resources, huge product selection, great commission rates
Bonus: They currently have over 1.7 million members and are rapidly growing every day.
Century Hearing Aids
Century Hearing Aids offers world-class hearing aids at great prices
Century Hearing Aids is a veteran-owned, American small business that sells top-quality hearing aids. They have helped thousands of people hear better with more affordable hearing aid solutions. All of their products come with a 90-day money-back guarantee. They also offer a 10% discount for all veterans and retired personnel.
Flexoffers run the Century Hearing Aids affiliate programme. They have an average order value of $500. As an affiliate, you will be able to take advantage of the marketing materials and state of the art reporting tools to help their affiliates promote.
Reasons To Promote Century Hearing Aids: Affordable hearing aids for seniors, money-back guarantee and a very high average order size.
Bonus: They work with their affiliates to co-develop custom and exclusive offers.
Iamfine
Iamfine is an automated daily telephone check-in service
Iamfine helps give seniors and their loved ones daily reassurance and peace of mind that they are safe at home. Users can pick their preferred check-in time and just have to press one if all is well each day. If they don't check-in after 5 attempted calls, they send an automated message to their loved ones and emergency services.
ShareASale run the lamfine affiliate programme. As an affiliate, you will be provided with high converting banner ads, text links, and real-time reporting tools. Their services can help caregivers, retirement communities, home health agencies, or anyone who lives alone.
Reasons To Promote Iamfine: Senior check-in service, commissions for sales and leads, free trial offer.
Bonus: They offer a 14-day free trial with no credit card required to let people try out their services for themselves.
Elder Depot
Elder Depot sells helpful, innovative products for seniors
Elder Depot has been helping seniors and caregivers find premium home health products and medical supplies for more than 15 years. Their online senior product superstore offers thousands of innovative and helpful products to enrich the lives of seniors and their caregivers. They offer fast delivery to save you the time and hassle of running to a store and an automatic reorder program so you never have to worry about running out of supplies.
ShareASale run the Elder Depot affiliate programme. As an affiliate, you will have access to any of their premade banners and text links, create their own creatives or require custom banners. They just have to get approval before posting.
Reasons To Promote Elder Depot: Innovative senior products, custom marketing materials, tiered commission structure
Bonus: Affiliates can earn increased commissions of 7% for monthly sales between 10-29 and 8% commissions for 30+ monthly sales.
Purity Products
Purity Products is an industry-leading nutritional supplement manufacturer
Purity Products develops premium nutritional supplements to supercharge your vitality, focus, and overall well-being. Their anti-aging formulas help promote healthy skin, joint flexibility, mobility, improved brain function, and more for healthy aging. They have helped over one million customers with their cutting edge, high-quality supplements.
Refersion run and manage the Purity Products affiliate programme. The company has an average sale of $108. Their programme benefits include custom display ads, exclusive offers, reliable product feeds, and vanity codes.
Reasons To Promote Purity Products: High-quality nutritional supplements, exclusive affiliate promotions and custom banners.
Bonus: They also offer commission increases for select ad placements.
Silver Cuisine by bistroMD
Silver Cuisine by bistroMD offers healthy, deliciously prepared meals for seniors
Silver Cuisine by bistroMD offers home-delivered meals with customisable menus for people 50+. Their delicious, chef-prepared meals are created especially for the nutritional needs of seniors. They ship their frozen meals nationwide which are ready to eat in 6 minutes or less.
Commission Junction run the Silver Cuisine by bistroMD affiliate programme. As an affiliate, you will have access to regularly updates their banners, text links, and promotional content to provide their affiliates with the most up to date marketing materials. Affiliates can promote their convenient and flexible service that does not require any memberships or minimums to seniors and their caregivers.
Reasons To Promote Silver Cuisine by bistroMD: Gourmet prepared meals for seniors, long cookie life, AARP perks.
Bonus: They also offer special discounts and free shipping offers for AARP members.
Mature Driver Tune-Up
Mature Driver Tune-Up helps seniors save money on their car insurance
Mature Driver Tune-Up is an online driver improvement course for California drivers ages 50+/.
Their easy to pass course does not require any tests, shorter than AAA/AARP courses, and are good for 3 years of auto insurance discounts. They have an A+ BBB Rating and over 1000 five star customer reviews.
ShareASale run the Mature Driver Tune-up affiliate programme. As an affiliate, you will be provided with all the marketing materials and tools needed to start generating leads right away. Auto insurances don't like promoting their service because there is a California state-mandated discount for completing a mature driver course.
Reasons To Promote Mature Driver Tune-Up: Save money on senior auto insurance, money-back guarantee and it is easy to pass the course.
Bonus: While their services are only available to seniors in California, there are over 5.5 million drivers in California over 55 you can help save money.
SilverSingles
SilverSingles is a dating platform for seniors 50+
SilverSingles is an exclusive online dating site for singles ages 50+. They use your personality test results to match you with compatible singles that live in your area. Their customer service team is committed to providing their members with a stress-free and safe online date experience.
Commission Junction run the SilverSingles affiliate programme. They have created high converting advertising materials to help their affiliates earn higher commissions. They also offer special promotions throughout the year.
Reasons To Promote SilverSingles: Senior dating platform, leading online senior community, great conversion rates.
Bonus: Affiliates can take advantage of their strong brand recognition on TV and online. Here are more dating affiliate programs worth promoting too.
MD Hearing Aid
Unique feature: MD Hearing Aid also pays affiliates for any phone orders that get generated off of the traffic they send. They've seen some affiliates add 20%-50% additional revenue because of this. They provide affiliates a unique phone number that will appear on site for their visitors, and they can use it on their site(s) as well. Affiliates get credit for any of those purchases.
In April 2020, they paid a total of $28,800 in commissions; in May 2020, they paid a total of $33,500 in commissions.
What makes MD Hearing Aid products unique? Typical hearing aids from an audiologist are around $5000 per pair and require multiple visits to a clinic which can be difficult for seniors — especially during these challenging times. They offer high-quality hearing aids for less than $1000 a pair and are the best solution for cost-conscious seniors. They ensure access to those who otherwise couldn't afford the high cost of hearing aids.
Reasons To Promote MD Hearing Aid: MD Hearing Aid believes that choosing the right hearing aid should be simple, convenient, and affordable. By cutting out retailers and streamlining the manufacturing process, they are committed to providing effective, FDA-registered hearing aids that are just as good as the bigger manufacturers, but within your budget. MDHearingAid is one of the largest direct-to-consumer hearing aid companies in the US.
Bonus: All of its call and support centers are US-based. It was founded by an Ear, Nose and Throat (ENT) doctor and has been operational for over ten years.
Collections, Etc.
Better Senior Living carry products that are health and wellness-focused
Collections Etc. Better Senior Living catalog includes products designed specifically for improving the lives of aging adults. Their range of products extends from health and wellness, home décor, bed and bath, outdoor and garden, apparel and problem-solvers, to all products seasonal.
Commission Junction runs the Collections, Etc. Affiliate programme. As an affiliate, you will earn 5% commission with a 15-day cookie duration. You will also have access to an expert team for assistance, and marketing materials including text links, and banners.
Reasons To Promote Collections Etc.: Wide selection of products, high average order value and a strong conversion rate.
Bonus: Collections Etc. Better Senior Living has a subcategory called senior-friendly home helpers that take the work out of day-to-day tasks – like cleaning, folding laundry, and getting dressed.
Affiliate Website Ideas
These are the 11 top senior affiliate programmes, now it's over to you to start thinking about what niche you want to target. You could promote senior medical alert systems. MobileHelp sells trusted medical alert systems and trackers. Affiliates earn an incredible $80 commission fee per sign.
Senior mobility products is another fantastic niche to help seniors get around their house and around town. Senior.com helps seniors stay in their homes longer with their inventory of 150,000+ health, safety, and home security products. They offer a 10% commission rate on all sales.
Your niche could take a general mobility theme where you could just stick to product reviews and comparisons. There seem to be a lot of hearing aid companies out there that have competitive affiliate programmes, and product price points that make affiliate sales very attractive. There are many types of hearing aids, and anyone who is getting their first one, or upgrading, or even buying for a family member will need to do plenty of research before buying. That spells an opportunity for you!
MD Hearing Aid and Century Hearing Aid are two companies you could start with promoting.
Nutritional supplements and anti-aging products for seniors is also a lucrative niche. Purity Products develops cutting edge anti-aging formulas. Affiliates receive a 12% commission rate.
Boost Your Affiliate Earnings
These 10 affiliate programs are just the beginning of what's possible. There are hundreds of ways to earn affiliate commissions with your website, including product reviews, top 10 lists, how-to guides, and more.
But what about traffic and conversions? How do you make sure your affiliate links get clicked?
So… are you ready to have YOUR VERY OWN WordPress website built and launched in under 10 minutes?
It's easy at Wealthy Affiliate. Take a look at this video and you will find out exactly how to build a FREE Affiliate website on the Wealthy Affiliate platform, easily and quickly. This is where you can begin the process right NOW . . .
Wealthy Affiliate Training Video – Create a FREE Website
As you can see, it is simple and FREE to get started today.
Join Me. Join Our Community.
There is No obligation. No credit cards. It is Simple and FREE and can be done in 3 simple steps:
The decision to join is in your hands but I can honestly say that you will not regret it and you won't look back once you have joined. It's a total no brainer. Once you join, it really is as easy as 1-2-3 and you will have your website built and launched ready to learn, earn and grow.
Help Whenever You Need It
Once you join through the Wealthy Affiliate platform, you will be amazed at the support you have within the platform. It really is second to none. I can say with absolute certainty and from personal experience that this is the best training and mentorship platform for building a successful business online, hands down.
I look forward to welcoming you and to supporting your success!
Please feel free to leave any comments below.