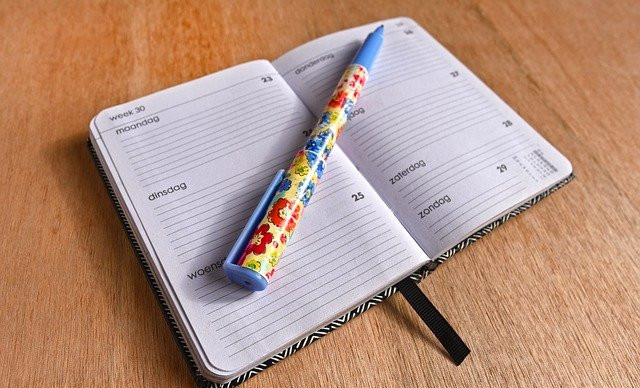 Booking an appointment through your website doesn't mean you have to reinvent the wheel. Use one of these easy-to-download and inexpensive appointment booking plugins instead.

The complexity and difficulty of developing a booking management system from scratch is manifold. It goes beyond just having to hire a professional developer with somewhat advanced skills. The need to train your staff and yourself included to properly comprehend and operate that system might prove to be an even greater challenge.
The other option you would have is to keep the developer on your payroll to do it himself which would accumulate great costs on your business, which not everyone can afford. Everyone can do without that hassle thanks to appointment booking plugins.
In stark contrast, appointment booking plugins for WordPress are inexpensive, fast, and not only come with extensive documentation about how to run them, but probably have a forum somewhere where you can discuss any confusion or unforeseen issues.
These plugins are necessary for your website if you provide any sort of service where pre-set appointments are necessary, if you hold events, or if you rent out assets like in the hotel or car service industries. In this article, I will take you through 5 of the top appointment booking plugins and show you which functions and applications each of them would most befit.

Best Appointment Booking Plugins
Bookly
BirchPress
Team Booking
HBook
Ink Appointment
1. Bookly
Bookly's toolkit can be of a great added value to your WordPress website without affecting its performance one bit.
Since we're focused on plugins that can integrate with WordPress without any lag, slowdowns, or a need for constant debugging, Bookly deserves to be on top of the list for its seamless integration with the WordPress platform.
By using Bookly you would get to manage your entire booking system from within your WordPress dashboard without needing to shift between windows and without it affecting your dashboard's performance at all despite the sophistication of the Bookly application.
That level of comfort on the back-end is matched by a similar degree of convenience on the front-end where your users will be booking their appointments. The interface is customizable in a way that allows it to fit into any webpage without appearing to be out of place or being a disturbance to your website's overall theme.
Users would be fairly comfortable looking at it and interacting with it, and by customizing its fields and layout, you can make it as convenient to use as possible.
The booking forms' customizability extends to every detail. You can play around through a vast range of color options, and the layout can be changed for every page throughout the various steps of the booking process.
You are also given the freedom to alter the forms' fields as you wish, editing some, deleting others, and adding ones that you think are missing and would be necessary for your purpose. The same changes can be applied to your service providers list.
Whenever bookings are made or when previously-set appointments are changed, you can have a message or an e-mail automatically sent to you or to the team member responsible. Similar notifications can be made to be sent to your clients along with the status of the booking (pending, approved, or canceled).
These notifications can be personalized or customized as to convey a certain message (e.g. greetings, thanks, apologies, etc.)
The number of services you can include in your booking system has no bounds. You can include as many as you can, and Bookly has a feature through which you can link your staff members to their respective services. For example, your spa provides massages, steam baths, and saunas.
I'm just You can link your team member X who handles massaging to the massage option so that whenever a customer books an appointment for a massage X is notified and has the booking marked on his/her Google calendar, and so on with whoever handles the steam baths and saunas.
If more than one staff member handles the same service separately, you can even assign each of them a different price that the customer would be charged depending on who they choose. You can even distribute coupons to your customers.
In the end, you can manage all of these entries with minimal effort. You can import or export the customer lists, and Bookly provides you with stats for each customer's booking activity and payments. Inside the plugin, you can even write and store comments about your customers to be viewed by the staff or just as a private reminder for yourself.
The plugin also allows you to create WordPress accounts for your customers if necessary which are automatically deleted upon your deletion of the customers they were assigned for.
All of these features and more can be displayed with equal perfection on any type of device or screen size, from desktop to tablets and mobile phones.
2. BirchPress
Price: Personal ($99) – Business ($199) – Business+ ($249)
BirchPress is another awesome tool that is designed to fit harmoniously into your WordPress dashboard, and technically-speaking it's one of the top in its category.
Our second in line is a quite powerful plugin as well. BirchPress is even arguably more technically sophisticated than Bookly even though the former might be the easier option for a website admin to use and operate.
BirchPress works through shortcodes which you use to embed your booking forms into any page on your website. Using the plugin's built-in form builder you can customize from scratch a booking form or you can work on the plugin's ready-made form and just alter it to fit your uses.
The fields in the form can be any of several types of entry fields depending on your services and business requirements (e.g. text, checkboxes, radio buttons, etc.)
What gives BirchPress an advantage over Bookly is the ease that the user would experience on his/her side. The forms provided by BirchPress are much simpler and smoother to deal with, and the user can fill in the form right on the webpage where it's embedded without having to be redirected to a separate page for the form itself. They can check availability and book appointments in a few simple steps.
Upon booking, the plugin automatically coordinates the appointments with your calendar without you having to manually import or export the information.
The plugin can be synced with Google, iCal, iPhone, Android, and Outlook calendars, and without you having to approve or decline bookings based on your schedule, the plugin is able to check the calendars and determine whether there are free slots for the new booking or not.
The BirchPress plugin has built-in support for Paypal and credit card payments, but if you want to include more you still have the option to do so by integrating it with WooCommerce which comes with its own set of prominent payment solutions.
Finally, you can configure messages to be sent to your clients upon the completion of their booking and another message to be sent as a reminder of upcoming appointments. You can also have notifications sent to you or to your team members via e-mail or SMS.
3. Team Booking
Team Booking is fit to take over your entire appointment booking/event planning process and complements it with some of the most powerful payment solutions.
The first plugins perform more or less similar functions, only in different ways. This plugin differs in functionality, but we'll get to that shortly. This plugin allows you to manage the bigger part of your booking management process using your Google calendar.
Inside your calendar, you can create events on certain dates and with certain timings, and as soon as you create an event, it is communicated to your website and made into a free slot where your users can book an appointment.
The plugin comes with a decent form builder that you can use to create booking forms of any degree of complexity and detail.
They are smart enough to process different time zones and document the bookings on your calendar accordingly, as well as formulate the prices incrementally based on the user's choices which they can then pay for via PayPal or credit card. You as the admin have the option to give out coupons and promo codes which you can use to create promotional campaigns.
You can have exclusive control over the appointments, but if you have other people providing the services and you want to have each of them handling his/her own services you can allow them that capability, and in that case, their calendars would be tied to their respective services.
You would have the power to approve or cancel appointments, and so would the service providers if you give them the power to. The cancellation option can be provided to users as well.
In all cases, the status of any booking and the updates made on it are notified to you, the service providers, and the customers, whose notifications you can personalize.
Here comes the part where Team Booking differs from the previous two plugins. It's not just an appointment booking plugin. That is one of its functions, but it also has an event booking and management function. If you are holding an event, you can allow your users to book their tickets, pay for them, and receive them using your Team Booking plugin.
When you mark an event on your calendar and you determine its location, you have the option to have the plugin convert that location into a styled map to be embedded with the form so that your users can see precisely where the place will be and find directions to it.
Finally, there are two forms of flexibility in this plugin: language and accessibility. The plugin supports a huge number of languages, and so using .po files, you can translate your forms into whatever languages your users might want to find on your website.
It also can be viewed on any screen and on any device with impressive levels of responsiveness.
4. HBook
https://codecanyon.net/item/hbook-hotel-booking-system
Price: $49
If you work in the hospitality industry, this plugin is your savior. It helps in implementing a complex booking system that can befit this industry's requirements with amazing simplicity.

If you run a website or a business in the hospitality industry (hotel, campsite, B&B services, etc.) then this plugin is tailor-made for your use. It's pretty powerful, too, and would compete with the other ones we mentioned so far in terms of technical features, but is more specific to that line of business.
It allows you to set up your schedule, determine your availability, and since rates can differ from day to day in this particular industry, the pricing system embedded in the plugin is complex enough to manage that volatility. This hotel management tool can be run entirely from within your WordPress admin dashboard.
You will find the user interface on this plugin to be highly convenient. It doesn't require you to compromise on or alter your website's original theme, but it rather fits into it and adopts that theme.
Using shortcodes to embed the plugin, you can integrate it completely into your website's general design. The booking process is made extremely easy and quick for your users, and they get to do their search and make the bookings all in one place.
The booking and pricing are not made merely based on their accommodation choices. HBook gives you the option to list additional services that your customers can include in their booking. So, basically, you allow them to customize a whole service package and price it according to the rates at the time of the booking.
The payment options are more than those offered by any of the other plugins we mentioned. Customers can pay either the full amount or a deposit, and they can do so via PayPal, credit card, bank transfers, or choose to pay on arrival.
Besides the point we already mentioned about how the pricing takes into account the changes in the rates, HBook also has a feature that allows you to set certain criteria, say, for the duration of the stay or the number of guests, etc, and if the criteria that you set are met, the customer becomes eligible to a certain discount rate that you get to determine.
On top of that, you can give out vouchers. At the same time for your own benefit, you can impose booking fees to be added in the process, as well as security deposits to be demanded during the booking in order to safeguard you against any damages, losses, or last-minute cancellation.
The booking system can link accommodations together into a comprehensive network so that a booking for a certain room, for example, would automatically block it from being booked for the same period.
There's a feature called Stripe in the plugin that allows you to store credit card information in order to charge or refund your customers, and all of the information along with the booking information and stats can be exported to CSV files.
5. Ink Appointment
Price: Single Theme ($59) – All InkThemes ($49/month) – All Themes and Plugins ($240/year)
The Ink Appointment Plugin is a perfect tool for managing whatever service your business is providing or promoting, from car rentals to massage appointments.
Counter-intuitively the reason I placed this plugin at the end of the list is not that it ranks last compared to the ones we mentioned, but rather because it includes all or most of their features combined.
Ink Appointment performs the functions of general appointment scheduling, client scheduling (legal advice, spa services, etc.), event scheduling, and last but not least, resource scheduling (ex: taxi services, accommodation).
The plugin basically facilitates any shape or form of booking. You as the admin get to create your booking forms with utmost ease, and then your users can fill in the forms and pay using any of the payment options you provide them with.
The plugin supports PayPal payments. Ink Appointment's user interface is quite convenient, but what is really unique is the admin interface. The plugin gives you a fully-fledged booking management system with a back-end interface that is quite robust yet extremely clear and easy to operate and manage.

What's up ladies and dudes! Great to finally meet you, and I hope you enjoyed this post. Sign up for my #1 recommended training course and learn how to start your business for FREE!