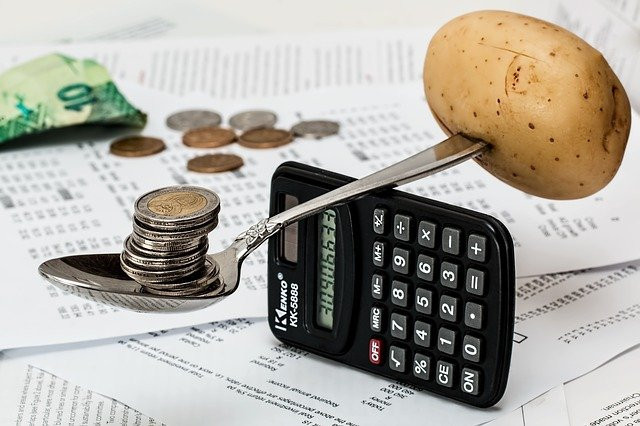 In 2020, the global pandemic, politics, and a general uneasiness has disrupted not only our nation's economic stability but that of the whole world. Many people were laid off from work when COVID-19 hit. Manufacturing wobbled and redirected itself toward dealing with the top necessities for dealing with social distancing and the coronavirus itself. Stimulus checks were sent out
In all the confusion, one thing rose to the forefront: the need to take personal responsibility for our own financial health as well as our physical health. This includes budgeting for businesses, families, and individuals, and for some affiliate marketers, it could represent a new niche rich with possibilities.
See how the pros are cashing in with simple affiliate websites using my recommended affiliate training.
Includes, live help, tech support, and step by step lessons!
The best budgeting affiliate programmes include budgeting software and apps that help customers identify areas to cut back, track current spending, and plan for the future. If you're interested in learning more, read through the following list of the top ten budgeting affiliate programmes, and then read through the affiliate website ideas. You might be surprised to find how easy it is to put these programmes to work for you.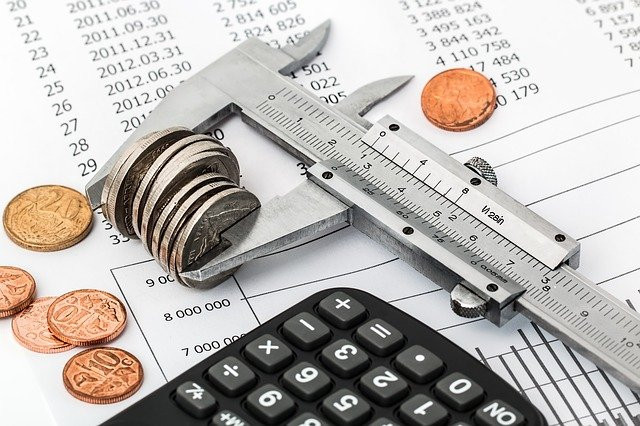 Budgeting Affiliate Programmes
1. PocketSmith
PocketSmith is a budgeting and financial programme dedicated to helping its users understand their past, present, and future money situations. Features include the ability to forecast cash flow in the future and to manage multiple income streams.
Customers can also plan around what-if scenarios and enjoy a budgeting calendar, as well as breaking down budgets over time weeks, months, or other time periods that impact them personally. This programme can be used in 49 different countries around the world, as well.
PocketSmith uses Tapfiliate tracking software for its affiliate programme.
Reasons To Promote PocketSmith: PocketSmith can be used in many places around the world, has a strong future forecasting feature, and allows customers to plan around multiple income streams. The commission rate is generous, too.
2. HoneyMoney
HoneyMoney is a software package designed to help customers track their spending and find inefficiencies in the way they use money. They're also able to plan ahead to optimise their finances so they're getting the most out of life while spending less money. There's a 30-day free trial period for customers. After the free trial, the cost is $5 per month or $50 per year.
One interesting thing about HoneyMoney is that it was first released in Russia in 2011 by its founder Ildar Abdulin, who has since moved to Canada. Abdulin still responds personally to all email messages.
HoneyMoney uses FirstPromoter to track referrals for its affiliate programme. Affiliates earn $3 per month for the first five months for referrals who purchase the monthly plan, or $15 per sale for referrals who purchase the annual plan.
Reasons To Promote HoneyMoney: HoneyMoney is an easy system to help customers track money, plan ahead, and cut out inefficient spending. The founder still responds to emails personally, and the flat-rate affiliate commission is easy to plan around.
3. Wismo
Wismo is a simple budget tracking system that allows customers to mindfully pay attention to daily finances. The name Wismo is an acronym for the phrase 'What I Spend Money On.'
This company offers three different apps: Wismo Social, Wismo Budget, and Wismo Local. Setting up an account and logging in allows you to try all three. Wismo Budget focuses on monthly budgets. Customers track daily expenses and can get spending reports at the end of each month to see how well they were able to stick to the budgets they set.
The affiliate programme is listed through Flex Offers.
Reasons To Promote Wismo: Wismo is a simple, easy-to-use monthly budgeting app that offers spending reports, and users can also get access to Wismo Local and Wismo Social. However, the affiliate commission rate isn't listed, so it's difficult to tell how much you could make with this company.
4. Moneyspire
Moneyspire is personal finance and small business accounting software that allows customers to bring all facets of their budgets together for easier management. The budget can show real-time spending and its impact on bank balances, as well as forecasting future finances and providing a budget calendar for planning.
One nice thing about Moneyspire is that customers can use it on all their computers with just one license. There's also a 90-day money-back guarantee, and customers can pay monthly or annually.
The affiliate programme is provided through Impact Radius. The 15% commission rate works out to about $6.75 per sale. This company offers free tutorials to new affiliates, many creatives to help market the product, and real-time reporting. Some affiliates can negotiate other terms, including daily payouts.
Reasons To Promote Moneyspire: Moneyspire allows customers to see the impact of their spending in real time and offers a money back guarantee.
5. Digit
Digit is an intriguing personal budgeting system that links to banks. This software shows customers how much money it's safe to save every day and actually holds cash savings for them in FDIC-insured banks, so they can easily save for vacations or other spending projects without putting in a lot of effort. The interesting thing about this software is that it allows people to budget their savings by dividing it into a number of savings categories, such as debt repayment, rainy day funds, or college savings.
There's a 30-day free trial period, and customer data is always encrypted to keep it safe.
Digit uses Lasso, an affiliate marketing plug-in for WordPress, to sign up new affiliates. Affiliates are provided with hyperlinks, text links, badges, buttons, and other necessary marketing materials.
Reasons To Promote Digit: Digit helps customers plan for a variety of savings options, helps pay off credit card debt, and actually manages money transfers, including avoiding overdrafts, so customers don't have to think about finances too much. The free trial period is nice, too.
6. Personal Capital
Personal Finance is a financial suite that includes everything from cash management to socially responsible investing. Tools include a monthly budget, net worth analyser, savings planner, cash flow statistics, and planners for retirement and education. There's also an investment checkup and a fee analyser.
This company signs on affiliate marketers through HasOffers. Affiliates are paid monthly by check, and the top affiliates can earn up to $50,000 per month. Marketing materials such as banner ads and content are provided, as well as promotions and deals.
Reasons To Promote Personal Capital: Personal Capital includes investing, net worth, and a number of saving planners, as well as budgeting tools, in its financial suite. The affiliate commission rate isn't listed, but interested affiliates are encouraged to contact the company if they want to find out more.
7. FamZoo
FamZoo is a unique programme for helping families teach their children about budgeting and personal finances. This company provides prepaid debit cards and financial education. It offers a way for parents to pay allowance to children through these cards, and the cards can be paid monthly or pre-paid in advance.
There's a free trial period for customers who want to try the programme out before committing. This company has been featured on PBS and The New York Times.
The affiliate programme is run through ShareASale. This programme pays affiliates a small commission for referrals who sign up for the free trial programme, as well as a 25% commission rate on all sales.
Reasons To Promote FamZoo: FamZoo offers a unique way for families to teach children about budgeting, as well as a free trial period. This company also pays a small commission on referrals who sign up for the free trial period.
8. Quicken
Quicken is a financial management company that includes a variety of software programmes that provide several solutions for different demographics. The basic Quicken software is geared toward people aged 40 or older, while the Simplifi software is targeted toward consumers between the ages of 20-40.
This company offers a free 30-day trial period for the Quicken software. The software features budgeting tools that allow customers to manage bills, track debt, and separate and categorise personal and business expenses.
The affiliate programme is run through Impact Radius. Affiliates get dedicated support, monthly payments, and marketing materials to help them succeed.
Reasons To Promote Quicken: Even though Quicken doesn't list its commission rate or cookie length, the software has a great reputation and offers budget programmes for different demographics. The free trial period is nice, too.
9. Simple Planning
Simple Planning is a software company that includes several financial tools. These include a net worth calculator, a retirement planner, an investment calculator, a calendar planner. The flagship product is a budget planner. There are is also a business suite, a business planner, and a complete planner that includes eight different financial tools.
This company also offers a 30-day 100% money back guarantee.
The affiliate programme is run through E-junkie. The 50% commission rate works out to be $8-$40 per sale. Payments are made every quarter through PayPal.
Reasons To Promote Simple Planning: Simple Planning offers a wide variety of budgeting software and financial tools, including a full financial planner, and it offers a money-back guarantee. The commission rate is generous, too.
10. CalendarBudget
CalendarBudget allows customers to track income and expenses on a calendar. It features recurring entries to make budgeting and financial planning easier.
This company offers a 30-day free trial period. The website also includes a tool video course and a discussion forum, as well as free online money management.
The affiliate programme is run through Avangate. Affiliates earn 75% on the first sale and then 35% recurring commissions on monthly or yearly sales.
Reasons To Promote CalendarBudget: CalendarBudget offers a free trial period, a calendar-based budget programme, and commissions on future monthly or yearly sales.
Website Affiliate Ideas
Now that you've read through this list of the top ten budgeting affiliate programmes, it's time to take a look at ways you can use them with your affiliate marketing strategies. It makes sense that these could be used with financial websites, but are there other ways they could be utilised?
Most definitely. For example, programmes like CalendarBudget or Moneyspire from the list above could easily be pulled into a website focusing on time management. Besides the calendar-based budgeting apps, a website like this could also feature scheduling apps, time management seminars, and even Garmin watches.
A second idea is a website for homeschooling families. FamZoo from the list above would fit well here. K-12 curriculum, art supplies, science kits, and even local sightseeing tours could also be promoted here.
A final idea is a website for millennials. Quicken's Simplifi from the list above could be easy to include. Fashion, travel, education opportunities, and entertainment targeted toward millennials could be featured here, too.
Boost Your Affiliate Earnings
These 10 affiliate programmes are just the beginning of what's possible. There are literally hundreds of ways to earn affiliate commissions with your website, including product reviews, top 10 lists, how-to guides, and more
But what about traffic and conversions? How do you make sure your affiliate links get clicked?
So… are you ready to have YOUR VERY OWN WordPress website built and launched in under 10 minutes?
It's easy at Wealthy Affiliate. Take a look at this video and you will find out exactly how to build a FREE Affiliate website on the Wealthy Affiliate platform, easily and quickly. This is where you can begin the process right NOW . . .
Wealthy Affiliate Training Video – Create a FREE Website
As you can see, it is simple and FREE to get started today.
Join Me. Join Our Community.
There is No obligation. No credit cards. It is Simple and FREE and can be done in 3 simple steps:
The decision to join is in your hands but I can honestly say that you will not regret it and you won't look back once you have joined. It's a total no brainer. Once you join, it really is as easy as 1-2-3 and you will have your website built and launched ready to learn, earn and grow.
Help Whenever You Need It
Once you join through the Wealthy Affiliate platform, you will be amazed at the support you have within the platform. It really is second to none. I can say with absolute certainty and from personal experience that this is the best training and mentorship platform for building a successful business online, hands down.
I look forward to welcoming you and to supporting your success!
Please feel free to leave any comments below.