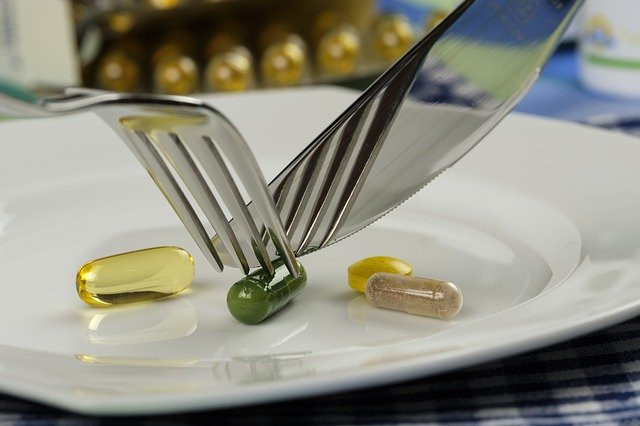 SPX Nutrition Review
Company Name: SPX Nutrition
Costs: $120 (starter), $240 (builder)
Rating: 8/100
What Is It
SPX Nutrition is yet another weight loss MLM company selling diet pills.
UPDATE: I have been corrected many times in the comments that it's not a pill, it's a powder. Whatever. I'll change the word to "supplement" from here on out.
Short Review
Even as far as MLM weight loss supplements go, SPX nutrition seems to be running on a budget. Their website is very basic, they only have 3 products, and the compensation plan is indistinguishable from similar companies in the industry.
Without proper training and enthusiasm to market this product, you will end up spending more than you make with autoship plan deliver at least 40PV worth of product every month. (unclear how many $ = 40PV)
Product Breakdown
SPX Nutrition offers 3 products.
Nutri Thin: Diet Pill (appetite suppressant + caffeine)
Nutri Cleanse: Detox Pill (fiber)
Xtreme Cardio: Amino Acid supplement
They offer a 4th product as well which is not listed in their product pages called SeaVeg.
It seems odd that they would actually sell this product and not list it on their website, but the site was clearly created without a lot of thought. It looks like it was designed in the 90's and hasn't been updated since.
Just one more indication that this is a recruitment focused MLM, and the products are just fronts.
Most of the supplements you get here can be found in other forms, from other brands. They really try to press home the idea that their Xtreme Cardio powder contains L Arginine and L Citulline, but both are simple amino acids that can be purchased online for $11/bottle instead of $40.
I guess I can't blame them for building a proprietary blend and selling it at a premium price. Lots of companies do this, but it's just not something I buy into.
There don't seem to be any case studies or indication that the supplement actually work. We are told they are "science backed", but then left to wonder what kind of science was actually used.
This kind of word-spin is common in MLM companies. Use enough fancy language and speak confidently, and most people won't even question the facts.
About Detox Cleanses
There are many FREE detox cleanses you can find online, including the master cleanse and other juicing related cleanses that are popular and well known.
If someone really wanted to do a natural cleanse, I think they would be more likely to do a juice based one or one with a community of independent reviewers to actually post real results, rather than try to sell a product.
Every single positive review of SPX nutrition does not talk about the results of the supplements. They instead gloss over a few basic facts, and start talking about the business opportunity.
Which sounds more attractive to the consumer?
In addition, it's become clear in recent years that detox diets don't work. That's just one link, but there are many other reputable sources online that say the same thing. Our body naturally detoxifies without the help of supplements.
Most of what people experience is a placebo from being excited about trying something new, or at the most being held to a strict diet rather than eating junk food.
Many of you won't believe me, but I think it's an important thing to consider when trying to sell a detox pill.
Running Supplements
Running supplements would maybe be something I could get behind because I hate running, but there are so many competitors out there I think you'll need a real sales pitch ready to actually sell this stuff.
Non-runners simply won't want to run. Seasoned runners will be skeptical of taking a 'booster'. So who's your target market?
Opportunity Breakdown
We see very typical MLM biz-op features in the SPX Nutrition compensation plan.
The most unique feature I could find about the SPX comp plan was the large number of levels and achievement ranks available and bonuses available (over 20 membership ranks based on sales volume and recruitment stats)
First Order Bonuses
Rank Advancement Bonuses
Recurring Commissions
Generational Bonuses
New Growth Bonuses
Lifestyle Bonuses
Although this may seem attractive to some, after reading up on the comp plan, it's clear that this is a recruitment based business model.
Without a decent product to sell, most people will turn to recruiting to make money. And what happens when your recruits start recruiting? We run out of people.
Honestly, if you're looking to sell health and wellness MLM, although I'm not a fan, there are other companies I'd choose before I chose this one. For example, AdvoCare (45/100), ItWorks (50/100), or Isagenix (35/100). There are also some skin care MLM companies that feature health supplements that scored higher than SPX Nutrition on both product and compensation plan review.
Other Comments
It's also worth noting that losing weight is one thing that most people have an extremely hard time doing, plus, most people do not like running. By selling SPX supplements, you are essentially selling them two things that two will most likely not use more than a month or two.
MLM VS Affiliate Marketing
Is your passion running? Do you love being healthy? Maybe you enjoy something different altogether.
Whatever your passion is, you can create an online business about it. Setting up a simple website based on topics I'm interested in and selling products from OTHER companies is what I do for a living. It's called affiliate marketing, and in my opinion it has a lot more longevity than just relying on pushing a single MLM company as your "business".
Final Review
What is this – the 1950's selling Tupperware? Gimme a break. It's 2020. If you want to build a business, you NEED to be online or your business will be dead in less than 10 years.
You can start an affiliate website T O D A Y and promote any products you want from any company. Amazon. Walmart. Apple. Digital products. Subscription services. Groceries. There's a LOT to choose from!
What's up ladies and dudes! Great to finally meet you, and I hope you enjoyed this post. I have to be honest though. I'm not a big fan of MLM. Tried it. Hated it.
Affiliate marketing is cheaper, faster, and easier. See for yourself and join millions of other successful affiliates generating income from their blogs!