The business of essential oils is booming. People are interested. They can be a natural remedy for common ailments or used around the house just because they smell nice. But how exactly do you start a business that taps into this growing trend?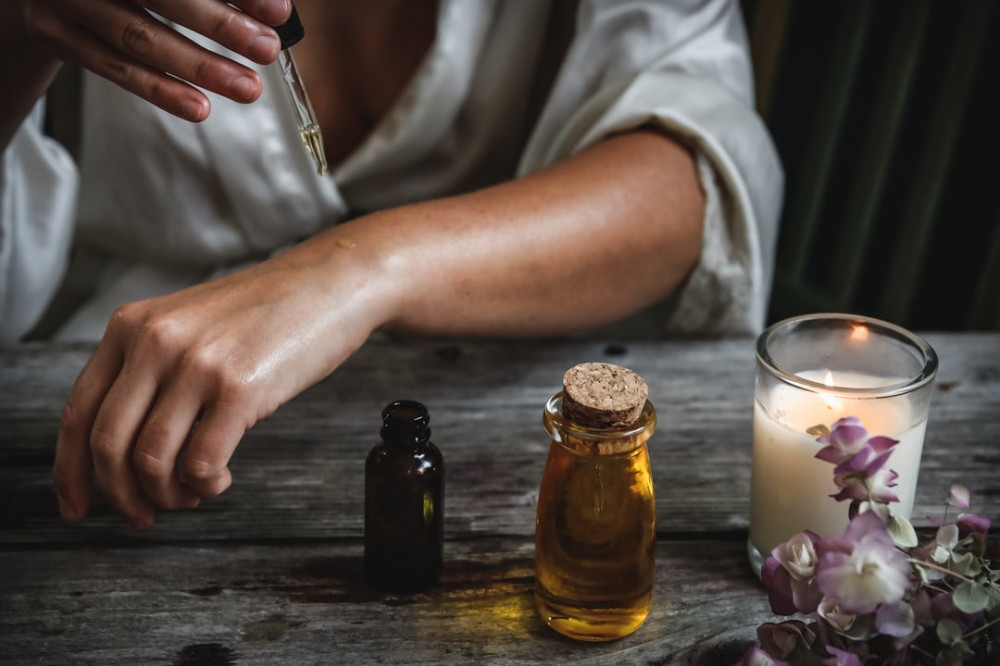 The best way is simply going to be to get online. The internet is the best way to reach out to people who care about the same things you do. Asking friends and family to buy your wares is old-fashioned and frankly can be annoying. If you have a passion for essential oils and their benefits, then you need to reach out to like-minded people who share your passion.
Before we dig into details, the process is going to look something like this:
Step 1: Choose a niche within the essential oils industry
Step 2: Build a website
Step 3: Pick some essential oil products to promote (any brand is OK)
Step 4: Research content ideas, and make a content schedule
Step 5: Start publishing!
The internet is the best place for you to do this. You need to start an online business. As a professional internet marketer that's been working full time online for five years, I am telling you with 100% confidence that you can make money selling essential oils online.
Not only that, but I will outline a business plan for you on this page. It won't work for everyone, but it just can work for you. If you know that you want to start a business in the essential oils or natural medicine industry, and are open to the idea of having your business be 100% online, then keep reading.
Why Essential Oils Is A Great Business To Be In
Over the years, I have done research into hundreds of markets to see where I can possibly make money online. Very rarely do I find one that is as clear cut of an opportunity as with essential oils. Here's proof.
Those two lines represent Google searches over the past ten years. The red line is the general trend of "natural remedies". you can see that it stagnated for a while, but has been slowly growing recently.
The blue line represents searches related to "essential oils". Interest quickly ramped up in 2012, and there was an explosion of interest around 2013. There was a slight dip earlier in 2015 but it looks like the market is starting to recover. Even if the trend doesn't continue to increase over the next few years, that still represents a huge international interest.
As if you didn't believe me already, here's even more proof that RIGHT NOW is the best time to get into this business. Using a special search analyzation tool I use, I can get an approximate number of how many people are making monthly searches for phrases typed in Google, Yahoo, and Bing. Here was the results:
Normally, I get excited about an industry of there's anything over 5000 searches per month. As you can see from the results above, there's over 206,000 searches every month looking for essential oils.
Not only that, but there are literally thousands of related searches that you could potentially take advantage of to grow your business (more details below).
Aside from that hard data, just think about it – how many things can you use essential oils for? Hundreds! They can be used to ease stress, increase happiness, relieve pain…they can even be used as insect repellant or as an additive to your cleaning supplies.
I'm a pretty simple guy and don't really care about natural remedies or how my fridge cleaner smells. However, I even buy this stuff to put in my diffuser so my house doesn't smell like a dirty bachelor house when people come over, lol. My personal favorites are peppermint and lavender
That just goes to show you that anyone and everyone is your potential market here – not just moms! Girls, guys, parents, singles, healthy, ill, happy, depressed, elderly people, young people…everyone! It all depends who you want to market to, and who you personally want to reach out and share your passion with.
OK, enough excitement, let's take a look at a few business models of how you would be able to make money selling or promoting products in this industry.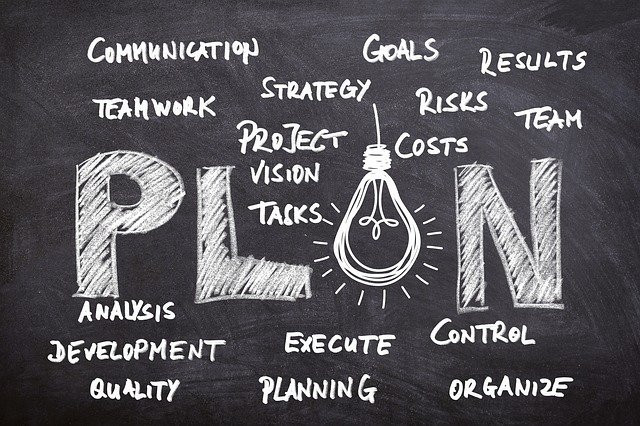 How To Make Money With Essential Oils
You might not be surprised to find out that there are many ways that you can make money with essential oils. I'm going to briefly discuss four of them, and get into detail of the one I'm most familiar with (and most excited about) later in this page.
Network Marketing or Direct Selling
There's a very good chance you landed on this page because you were researching either Young Living or doTERRA. These are two very big companies in the network marketing industry, and the biggest of the essential oils direct selling companies.
I have no particular opinion on which one is better or worse, and I don't represent either of the companies.
The basic premise of how you make money with these companies is that you join a group of 'independent business operators' (IBOs). In your team, there are certain amounts of sales and earnings shared with the people that recruited you into the company. For example, if your buddy Mary brings you into the company, a percentage of your sales create income for her. If you recruit people into the company, a percentage of their sales will create income for you.
This is why it's called "multi level" marketing, because you get paid on different levels.
Personally, this is not an industry I like to get involved in because the products are usually more expensive than what you find in stores and on Amazon. Also, your earnings are very dependent on how many people you recruit for the company. It also means that you are locked into promoting just one company, rather than being objective and choosing the best option for your customers.
However, some people really enjoy being in the network marketing industry, and they like the team aspect of growing a business with other people.
White Labeling
This would be where you contact a wholesaler of essential oils, but you create your own 'brand' by labeling them as your own. So they create the oils and provide some basic packaging, but you can send them your own logo, and market them as your own.
How you market them is up to you!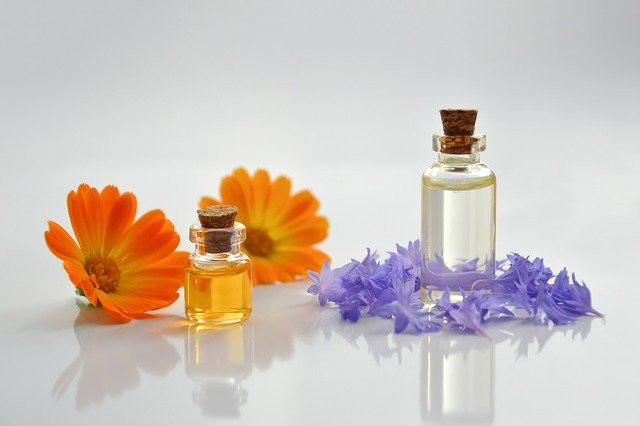 Actually, a lot of brands for familiar products already do this, and you might not know. Did you know you can white label whiskey? Yup. There's one giant distillery in Indiana that makes generic whiskey, then they ship it out to boutique whiskey sellers who give it a nice package, then they resell it at 3x the price they bought it for!
The moral of the story is that you can do the same thing with essential oils. Buy cheap from the wholesaler, package as your own, then resell them under your own brand. You could sell them out of your home, at a mall kiosk, on Amazon, or even on your own website.
Amazon FBA + eBay
There are quite a few ways to leverage existing websites and make money. One is Amazon FBA. you might not know it, but a lot of what you buy on Amazon is not actually sold by "Amazon" the company. It's sold by individual people who ship their products to Amazon, then Amazon distributes the products for them.
Amazon is playing the middleman. Sellers provide their warehouses with products. Amazon provides the storage space, the website maintenance/security for purchase systems, and a vast network of shipping capabilities to get products to customers in a very short amount of time.
As a seller and a business, your responsibility is to make sure that you purchase your product at a low enough price that you can resell it on Amazon and still turn a profit after fees, taxes, and other related costs.
Competition could be an issue, since there's already a lot of products listed there, but competition just means that people are making money, so it's a healthy market to be in!
Similarly, you could use eBay or Etsy to sell your product. Both are well-known sites, with dedicated shoppers. Again, you have to account for listing fees and shipping costs, but ironing out those details will be part of a more specific business plan.
Affiliate Marketing!
This is what I do for a living, and part of the reason I'm so excited about affiliate marketing opportunities in the essential oils industry is that I can actually show you how to make money doing it. Actually, there is a set of training courses available that can show you step by step how to build a business about any passion of yours. I used these training courses to build my business.
How YOU can make money and build your business is super exciting, so let's talk about that. I'll talk about the specific details of how to build your business lower on this page, but let me first explain the basics in case you've never heard of affiliate marketing.
Being an affiliate marketer basically means that you're a freelance advertiser. Many of your favourite companies have free programs you can sign up for to help them advertise online, and you get paid for every sale you make. Here are just 3 examples of the many you can find online and join for FREE. That's right – there's no membership fees or required purchases to be an affiliate!
example 1
example 2
example 3
How much you get paid depends on what you promote, but most companies pay between 5% and 50% of the sale price.
The cool thing about this type of business is that you don't have to do a lot of stuff that traditional business owners have to deal with.
You don't have to purchase wholesale products
You don't have to keep any inventory
You don't have to worry about credit cards or secure purchases
You don't have to do any customer service
You don't have to deal with return, refunds, or dissatisfied customers
All of that stuff goes through the vendor. You are only responsible for advertising. All you need to do is focus on getting people to the vendor's website.
There are a few ways to do this, but the cheapest, and the most fun way to do it is to create a website. Website creation is easy these days, and there are tons of push-button website software out there that you can use to create a beautiful looking website to advertise for the companies you work with.
When people click the tracking links on your website and purchase products from the vendor, you get credit! There are more ways to make money from your website (shown below), but this is the basics of how to work with essential oils companies and make money through affiliate marketing.
Using a website to earn income is extremely exciting because your website is online 24/7 and accessible to the entire world! When was the last time you saw a local shop that was open all day and all night and could sell to customers in New York and Los Angeles at the same time?
Reaching Essential Oil Buyers With A Website
It doesn't really matter what business model you choose. Without a doubt, the best way to reach your ideal customer base is going to be a website. No matter how you look at it, there are more people on the internet than people you know personally. Duh!
So if you want more customers, then you need to reach out to people online and get them interested in your whatever it is you are selling. I'll get into the details of how to reach those people in the next section.
If you are selling a product that only ships within the borders of your own country – that's fine. You can buy a domain name with an extension that matches your country. For example, instead of website.com, you can pick website.co.uk, website.au, website.jp, or website.ca.
If you want to reach the entire world (or at least the entire English speaking world), then you can just pick a regular .com domain name. Dot coms are perfect for affiliate marketing (what I do). There are more than 2 billion people online…and each one is a potential customer for you. Not only that, but the population of the world is growing, and more people are getting internet access every year.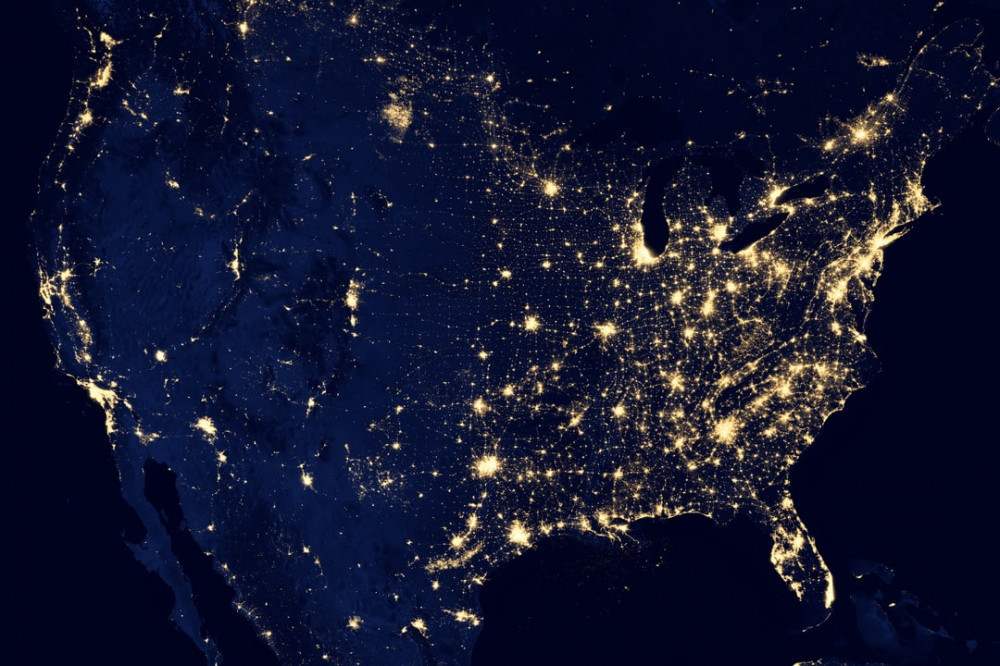 Building a website might seem scary right now, but actually, technology has advanced a lot in the last decade. There are many different push-button website builders that can give you a ready-made website in minutes, and allow you to easily customize the website to how you want it to look. You buy "skins" for your site to make it look nice, or even pay someone to design it for pretty cheap. Creating a beautiful website is actually the easiest part of building a business these days, and you might be surprised to find out that pretty websites are not that important.
People don't surf the web to "look" at websites. They surf the web to READ them! The most important thing on your website is going to be the articles you publish to it. If you have ever heard of 'blogging', then you know what I'm talking about.
These days, blogging is not just for keeping an online diary. Blogs are businesses. You could potentially have several blogs that earn over $1,000 per month from advertising and sales, and you can definitely achieve this amount of income or more within the essential oils industry.
Running an essential oils related blog can be a vehicle to drive sales of any of the business models we discussed above, including network marketing selling/recruiting, affiliate marketing, white label selling, or driving sales to your Amazon/eBay shop.
How To Get People On Your Website
If getting your website set up and looking nice is the easy part, the hard part is actually getting traffic (visitors) to your website. The first page of Google is a highly competitive space, and as a .com business owner, you are competing on the world market!
The good news is that most online business owners don't have a clue how to actually rank on page one, but I do. I've got five years experience, and I'm going to show you right now how I do it. I'll simplify the process a bit so I don't confuse you, but if you want to learn more details of how to rank on page one and get traffic to your website be sure to let me know.
The secret is keyword research
Using a few special tools and tricks, you can actually tap into Google's data and find out what people are searching for. I can see if there are a lot of people searching for something, or just a few people. I can also look at how many competing websites there are, and whether the competition is easy or tough.
For example, I know that there are 552 people searching for the term "essential oils for skin" every month, and that there are over 200 websites competing for this phrase. That's a lot, considering there are only 10 spots on Google page one!
However, there are only 9 competing websites for the phrase "doTerra essential oils for kids". Wow…only 9 websites in the whole world! I could definitely outrank them. If I can get my website to page one for that phrase, then at total of 72 people will reach my website every day and think about purchasing something.
Can you reach out to 72 people every day, 7 days a week, 12 months a year? No way! That's the power of having a website and being able to rank it in search engines.
Of course, not every page on our website will rank, but over time, if we consistently publish articles on low competition topics, then we increase our website authority on the topic, and start generating more traffic. I have some websites that gets over 2,000 visits per day.
That's 2000 potential clients every single day for my business.
There are thousands of topics you can write about on your website about essential oils. You can write about things like "the best essential oils for headaches" or "the best essential oils for arthritis". You could also write about "natural remedies for depression" or "how to blend your own essential oils at home".
green = easy competition, yellow = medium competition, red = tough competition
If this is a true passion of yours, or you enjoy researching this topic and writing about what you learn, then there are literally thousands of things to write about.
==> Find Unlimited Traffic Sources For Your Business Here
Keywords and writing articles are the basics of how we attract customers to our website. Let's talk about how to make money from that traffic next!
Oh, here's one more crazy one I just happened to find. High traffic, low competition…it's a great way to get people onto your site and buying oils for their cats!
5 Ways To Make Money From Your Website
There are so many ways to make money online, it's crazy. I don't want to totally give you information overload, so I'll just talk about 5 basic ways right here. If you decide to build out your essential oils business on a website, you'll learn about more ways as you talk to people on social media or get ideas from other websites.
Affiliate Promotions
This is the most exciting way to me because you can make some big commissions depending on what you promote. The concept is that you promote a product on your website, but the buyer purchases it from a different website. You simply say, "I recommend this product" and link to the vendor's website (via your affiliate link).
For essential oils, you could recommend things like different oil brands, diffusers, books on how to use oils effectively, online meditation videos, courses on how to use the oils effectively, and other natural remedies that you find online. The possibilities are endless!
Payments are usually done through Paypal or direct bank deposit.
Display Ads
This is where Google, Yahoo, or similar companies will give you some code to place on your website. Then, ads are displayed automatically when a visitor lands on yoru site. You don't have to do any promotional content at all. As long as you get traffic to your website, you get paid!
You are paid per click for your ads. Payments mailed to you as a check, or done through direct bank deposit.
Sponsored Content
You may find that some companies are will to pay you to write an article about their product on your website. Usually you need a large amount of followers on social media and proof of traffic, so this will be an option for later in your business venture. It's also important to remember that all paid content is marked as 'sponsored' so your readers know that you've been paid to write about a product.
Payment method will vary based on which companies you work with.
Create an Info Product
Creating your own product may sound a bit scary, but it's pretty easy these days. If you have some specialized knowledge and you want to share it, you can consider selling it for a small fee. A good example for the essential oils industry would be a person who has experience in aromatherapy. They could write a short ebook about how to do aromatherapy in your own home, and sell it for $17 through Amazon or a digital info-product marketplace like Clickbank.
Two products currently for sale on the digital marketplace.
Selling Your Website
Once your website is getting traffic and earning money, you can actually sell it on a website marketplace! You'd be surprised at how much money you can get for a website these days.
A website that earns just $1,000 per month could fetch between $20k and $35k! Then you have a choice – you can continue to earn $1,000 in passive income every month, or opt to take a big fat payday.
recently sold websites from popular website broker
Can I Make My Website About Something Else?
Maybe you're reading this page right now and thinking, "Wow. I don't know if I really want to build a business about essential oils. I thought it sounded interesting at first, but I think my true passion is something else"
That's the cool thing about online marketing. You can take the same basic principles of what I outlined here today and apply it to any industry. Just about every website you visit is making money in some way. Many of those sites are people working from home, just writing about topics they are interested in.
Here are some topics I've seen covered and actually make money!
computer software and computer hardware
video game console repair
weight loss for women
tall girls fashion
learning games for toddlers
tablets for kids
marathon training
finding hotels for large families
paleo diet, gluten free diet
small dog breeds health and care
Pretty cool huh? I found my big break in computer software. With over two billion people in the world using the internet, and such a diverse range of interests, just about any topic you can think of has a potential to make money. All you need to do is learn how to find traffic sources and get those eyeballs onto your site.
Learn How To Start An Online Business About YOU
If you are confident that you want to follow up with making a business about essential oils, then you should start your business today. I have the most experience with affiliate sales and display ads, and you can learn how to do what I do at this training center.
Imagine that! In just two years you could be your own boss and work from home. If you don't start today, what do you think you'll be doing in two years? The same thing that you're doing right now?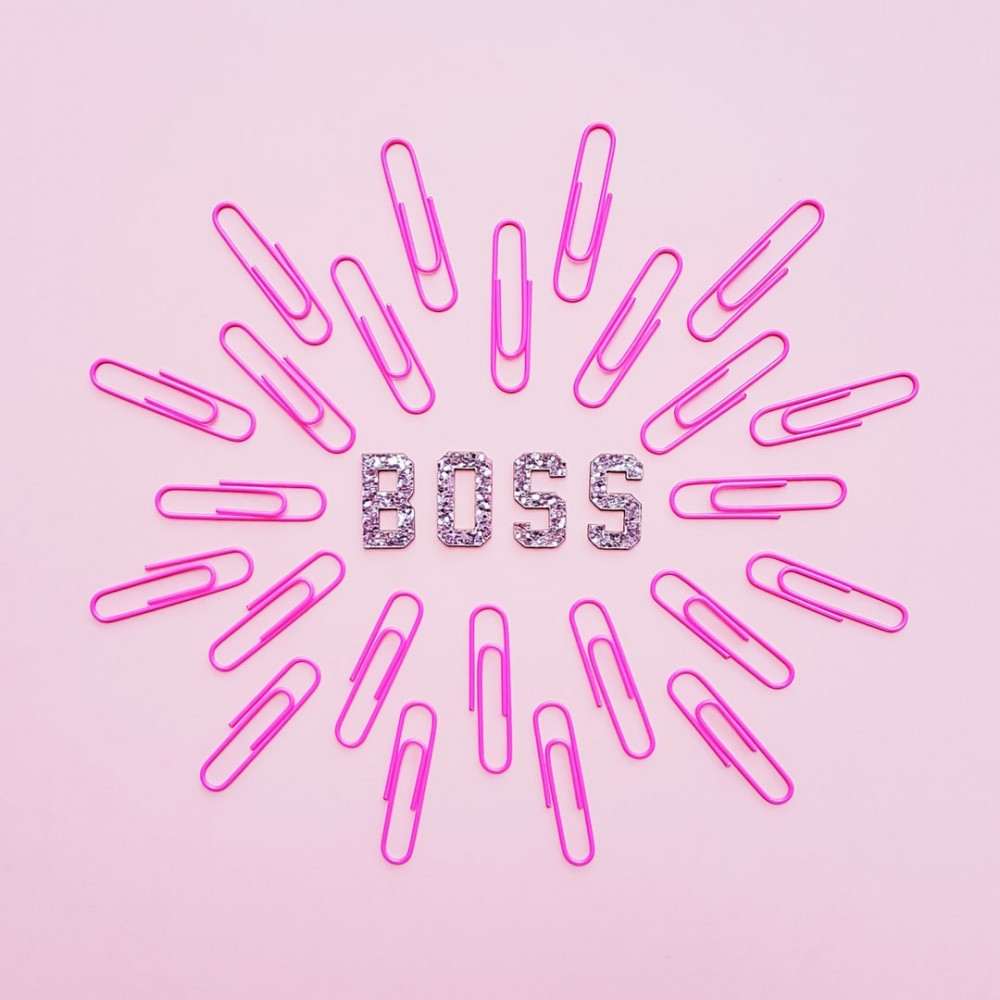 But if you know that you have another passion and want to turn that into a business you can do that too. Even if you do not really have any good ideas right now, there is potential in virtually any industry.
The way you can get in contact with me and other people to help you start your business is by joining the Wealthy Affiliate Online Business Community.
Inside, you'll meet people just like yourself…people building an online business about a topic they're passionate about. Some of them are just starting out, and some are already full time who enjoy helping out the newbies. If you join Wealthy Affiliate through the links on my website, you will also have 1-on-1 access to me and I'll be able to help you grow your business.
Here's what you're going to do inside the community:
choose a topic for your business
learn how to rank your website in Google
find products to promote for your business
share ideas on how to grow sales and increase earnings
You'll also get access to:
community support, including 24/7 live chat
two free websites
1-on-1 support any business or technical problems you run into
personalized feedback from peers and professionals
brainstorming with me, a full time marketer with multiple six figure businesses
The coolest part of the community is that it's free to join. You can actually create your account, get ten free beginner lessons, and two free websites without even giving them any credit card information.
FAQ
Is it hard to build a website?
Building your basic website is very easy! Adding graphics and learning the interface will have a slight learning curve but all of the lessons come with video training so you can follow along withe the instructor.
Can I change my topic later?
You can build up to 25 websites with your membership, so you can have 25 different topics if you want! However, if you pick a new topic, you will need to purchase a new domain ($11). You should not have more than one topic for a website because it will confuse your visitors.
How much does is cost to run a business?
The one basic thing you need to run your internet based business is a domain name. This costs $11 per year to register. There are many extra things that are optional, but none are required. How much you invest in your business is up to you.
How much does Wealthy Affiliate training cost?
Wealthy Affiliate is free to join, and you are not required to upgrade. If you decide to continue beyond the beginner lessons and maintain access to the support network within the community, the cost is $47/month. They also offer a discount for your first month which means you only pay $19 for the first month of membership.
If Wealthy Affiliate hosts my website am I still the sole owner?
Yes, you own 100% of your website! If you decide to leave Wealthy Affiliate at any point you can move your website to a new host.
How long does it take to earn money?
This is a tough question to answer because it's different for everyone. Some people see earnings in just a few months. Others take more than a year. It really depends on how much time you spend growing your business each day.
How much money can I earn?
This is the cool part – there's no limit! Because you are building an internet based business, the sky is the limit. There are billions of dollars being spent online every day. All you need to do is find a small slice of the pie and you can be making really good money.
Some people have businesses that earn a modest $30,000-$80,000 per year. Others grow to six figures and beyond. The really hard workers have multi-million dollar internet businesses.
Whoa. Wait a minute. Before you make a million bucks, let's begin with the first step – creating your Wealthy Affiliate account and starting your free website!