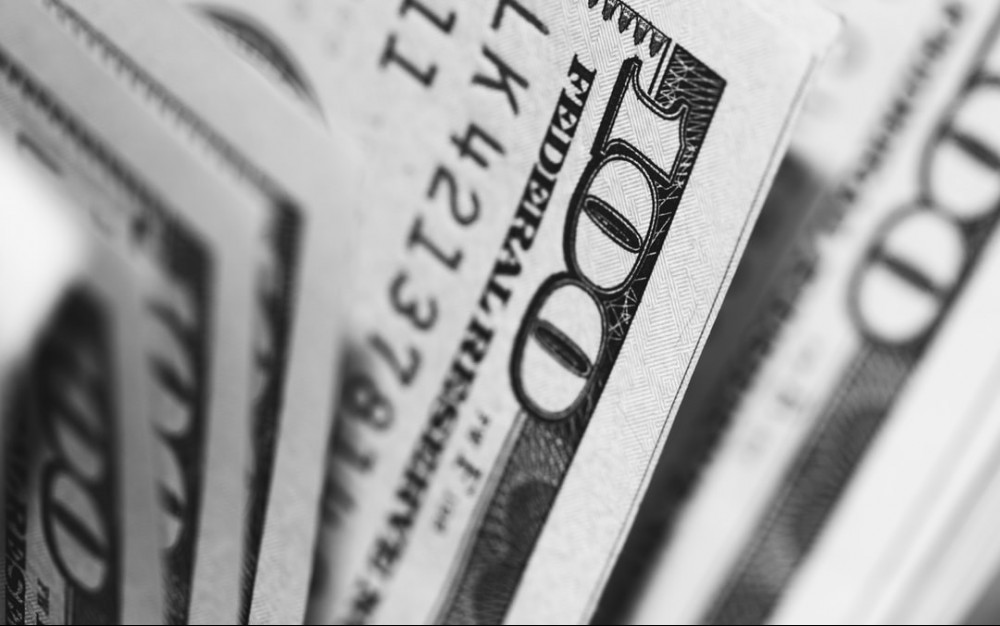 The idea of being able to make money without doing much work continues to be extremely popular. And honestly, doesn't the idea just sound amazing? Certainly, doing so is much more appealing than working in a full-time position, especially given the current job market.
However, the idea is fraught with peril and challenge. There are countless scams out there that try to trick people and can mean you end up losing a lot of time and money, without gaining anything at all.
Making Money Without Doing Much

Finding Good Ways To Make Money
The Balance Of Time, Work And Money
The Merits Of Building A Business Online

Building An Affiliate Marketing Business

Make Money Without Doing Much

Newbie Friendly
Cheap To Start
Easy To Scale
Income Potential

Final Review
Making Money Without Doing Much
So, how do you navigate through these scams and figure out good ways to make money, methods that actually work? In this post, I focus on key ways that you can make money without doing much, along with what to look out for with this approach.
Finding Good Ways To Make Money
In many cases, people search online when they're looking for easy ways to earn money. And, there is certainly no shortage of options. When it comes to making money without much effort, these options vary from the simple to the complex and from realistic to ridiculous.
For example, a brief search on the topic turned up a wide range of options, including the following (many of which I've covered already on previous posts):
Panhandling
Melting pennies for copper
Selling your hair
Selling advertising space on your body
Becoming a life model
Trade-in empty cans
Review music
Donate blood and plasma
Drive people around (e.g. Uber)
Get rebates from shopping
Sell things you no longer need
Find and sell scrap metal
This is just a small selection of possible options, but you get the picture. One key pattern is that most of these methods require relatively little work. However, they typically don't have much long-term potential, and they really won't make that much money unless you work hard. For example, you can trade in some recycling for a few bucks, but to make income, you gotta do it every day, all day. That does not fit the definition of "not doing much", as we're exploring here.
In theory, you could try multiple options at once. But, even then, the income potential is going to be fairly low. You may also find that there is much more work involved in these ideas than it first seems.
There are also many online options for making money and no shortage of sites that promote them. For example, some sites allow you to do micro-jobs for income, such as Amazon's Mechanical Turk.
But, both online and offline, there are also countless scams.
In many cases, people wanting to make money fast or without much effort are also desperate. And, there are many others who prey on that desperation.
For example, some sites promise that you can make a lot of money online but only if you buy their product or service. Often, you'll end up going through multiple sales videos and various upsells, potentially spending hundreds or thousands of dollars.
The big trick these days is to get you in for a $5 product, then a $20 product, then a $100 product, all the way up to $20k plus. Of course, only the really gullible people end up spending that much cash trying to make easy money, but you only have to sell one $20k-product per month to earn a six-figure income. That's why you see so many fake positive reviews out there!
Yet, when it comes down to it, most of these sites don't give you anything decent. In many cases, the product is fairly rudimentary training, which may be out of date or simply useless.
All of these issues suggest that you need to be very careful when you're looking for methods to make money. This includes weighing up the claims that people and websites make, to see if they are realistic.
Some key indications are whether the method of making money actually makes sense and whether it is sustainable. For example, there is never going to be much money in simply clicking on other people's ads or posting random links, despite what some sites like to claim.
In comparison, you may well be able to make money from methods like selling your hair and the demand does exist. Still, this idea is never going to be great for income. After all, your hair doesn't grow all that fast, so you can't sell it off very often.
Taking the time to consider and evaluate different methods can help make sure that you pick an option that is actually going to work.
The Balance Of Time, Work And Money
As a general rule, any method of making money is going to involve some time, some effort, and some investment. You can often decrease one of these areas down but not all of them.
The Cheap Hard Way: For example, there are various methods to earn a living that doesn't involve much financial investment. Starting an online business is one way of doing that. This type of business can require very little capital.
However, growing the business does take time and a significant amount of effort. For that matter, you have to put in considerable work before you start to see a return. So, this method might not be appealing if you're trying to minimize the amount of work that you do.
The Less-Work Way: In contrast, there are other systems for making money where the workload is lower but the financial investment is higher. A simple example of this would be to invest your money, possibly using a financial broker.
Literally, this lets you earn money without doing much work. However, it's easy to see how there is considerable risk involved, along with significant financial investment. Plus, if you don't have the money, it's just not going to work for you. It takes money to make money, right? Not always, but in this case, the saying rings true.
The Free, Easy, But Low Return Way: A final example is places where you are able to earn some money doing relatively basic work. Survey sites are one example of this and there are countless similar ideas online.
Here, the effort involved isn't high, and doing surveys can be fairly casual and even relaxing. The catch is that this method involves a considerable investment of time.
Plus, you typically earn far under the minimum wage when you work on survey sites. Plus, there are limits on the number of surveys you get in a given time frame. This means that many people end up making around $20 a month or so, with little potential for more income.
The point of this exercise was just to demonstrate that you can't have it all. You can't make big money, with little effort, and for free. Something's gotta give.
The Merits Of Building A Business Online
With this in mind, I'm going to talk about one particularly interesting method of making money, which is building an online business. Now, as I mentioned before, doing this does typically involve investing time and effort into the process.
Yet, in some ways, this is still a way to make money without doing much. Let's look at what "doing something" actually means.
For one thing, an online business doesn't require a lot of physical activity. This makes it considerably less intensive than many other approaches, including doing a traditional job.
Additionally, you can decrease your workload as your business grows. Though you start off working hard, when you start making money you can outsource tasks very easily. It takes less work to maintain an online business than to build one. I know from experience!
Building an online business can actually be enjoyable because it's based on your personal interests, not based on sitting at a desk filing papers.
Some types of online business mean you don't have to source products, answer phone calls, or even deal with shipping or returns. Seems pretty chill, right?
So if you are not buying or selling products, you are not interacting with customers, and you are working for yourself, in a business you find interesting, what the heck are you doing? Well, this is what I do for a living. It's called affiliate marketing.
In a nutshell, you write articles and post them online. Within the articles, you have links to relevant products. If someone clicks and buys, you get paid. Your "job" as an affiliate business owner is to provide good information in these articles, in order to help people buy the most valuable products for their specific needs.
So if someone wants to buy a new lawnmower, but they don't know what kind to buy, you can help them find the best one. Which brands are best? What features are necessary and which ones are not worth the extra cost? Where's the cheapest place to buy one online?
Or maybe someone has a dog with a cough and they want an herbal remedy instead of going to the vet. You can write an article about which essential oils are safe to use, then link to the products in your article.
Where do you post these articles an links? On a website. Let's talk about that.
Building An Affiliate Marketing Business
If you're willing to put the effort in, then affiliate marketing truly is the way to go. The technique is a powerful one and you could even build a business that eventually replaces your regular method of making money.
Getting started in this field is also surprisingly easy. You don't need any specific skills or previous knowledge to be successful. Instead, the most relevant qualifications are simply the wiliness to learn and patience. The hard part, especially for someone looking to make money without doing a lot, is that you don't get paid per article, you get paid per sale.
That means you have to do some research to find what people are looking for, what people need help with, and then write an engaging article on that topic.
Make Money Without Doing Much
Newbie Friendly
Cheap To Start
Easy To Scale
Income Potential
Final Review
There are thousands of different side hustles you could do to earn some extra money on the side, and which one "clicks" for you depends on your personality and goals. However, there's one side hustle that makes an insane amount of money and works for anyone.
Starting an affiliate website is an incredible way to earn extra money because you can do it from your home on a laptop, and work on your business in the evenings and on weekends. The income potential is huge, and it's easy to scale
What's up ladies and dudes! Great to finally meet you, and I hope you enjoyed this post. Sign up for my #1 recommended training course and learn how to start your business for FREE!