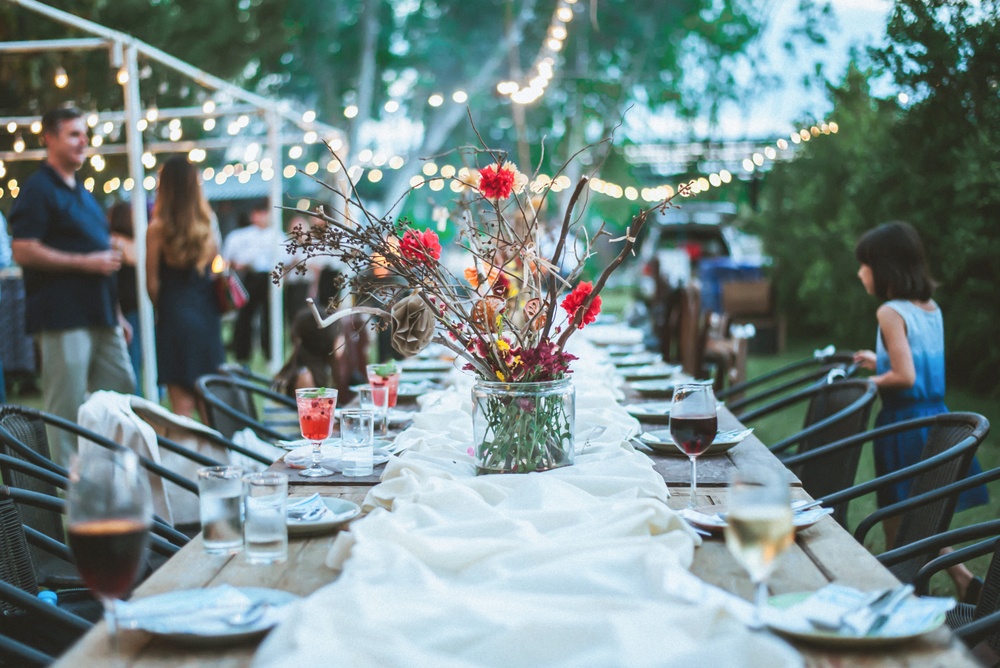 Party planners are still in high demand, despite the rise of social media and various tools that have simplified the process of organizing an event. A lot of hard work goes into being a successful party planner, and many people underestimate the workload they face by going in that direction.
Figuring out how to start your own party planning business is generally not that hard, although it does involve some tricky parts, like building the right professional connections. You will benefit from already having an active social circle of people you can call upon for positions like DJs and caterers, but it's not a strict requirement. Many people are able to establish those relationships on their own relatively easily.
The most important points to keep in mind when starting your own party planning business is that it can be difficult to scale without hiring employees, and you must get used to working unusual hours, especially late in the night.
Can You Make Money with Your Own Party Planning Business?

How Much Can You Earn as a Standalone Party Planner?

Percentage-based Fee or Hourly Rate?

Is It a Good Idea to Start Your Own Party Planning Business Instead of Working for Someone Else?
Types of Events You Can Organize

General Parties
Celebrations
Promotional Parties

How to Find Customers for Your Party Planning Business

Use a Professional Marketing Company
Social Media
Local Forums
Build Your Own Website

What Costs Does the Average Party Planning Business Have?

Basic Equipment
Software Licenses
Promotion

Developing a Reliable Professional Network
Frequently Asked Questions

Q: Can a party planner specialize in multiple types of events?
Q: Will I be required to attend the parties I'm organizing?
Can You Make Money with Your Own Party Planning Business?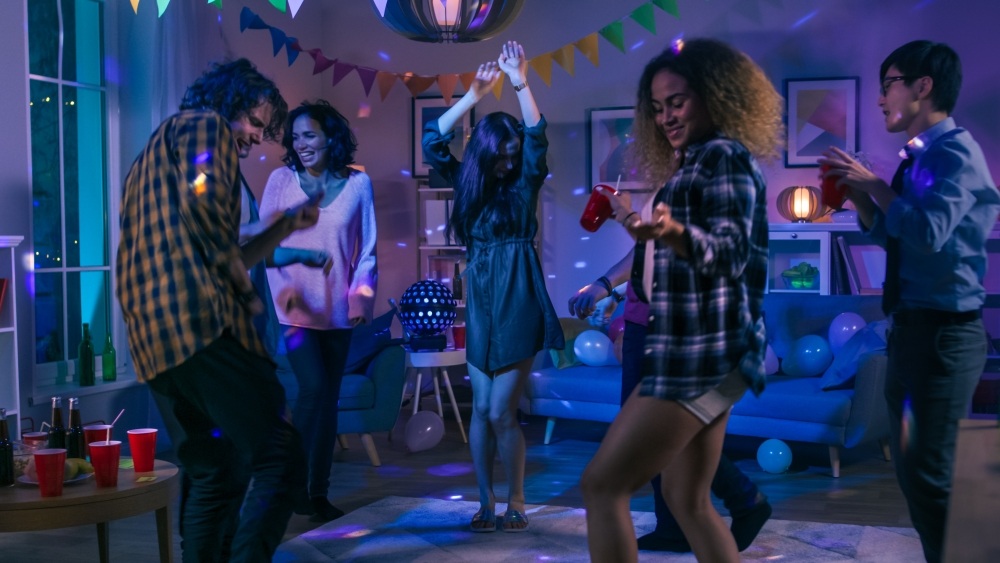 A successful party planning business requires a lot of discipline in its early stages. You'll often deal with situations where you have to stay up late, juggling multiple contacts at the same time, and trying to find replacements on short notice.
If that doesn't scare you, you should definitely explore what the field has to offer. Working as a party planner means shifting between periods of heavy work and times when there's very little to do. You can increase your workload if you desire, but keep in mind that the risk of burning out is quite high early on, so you need to be careful about taking on too much.
How Much Can You Earn as a Standalone Party Planner?
If you think you've got what it takes, your earning potential as a standalone party planner is going to be quite good. Most estimates place the annual earnings of party planning businesses between $50,000 and $80,000, and that's before you've started to specialize and pick your clients more carefully.
One of the great things about working as a party planner is that your running costs will be very low compared to other types of standalone businesses. You won't have any material costs or other recurring purchases. For the most part, your costs will be tied to promoting your business and hiring specialists for different positions.
Percentage-based Fee or Hourly Rate?
An important decision you should make early on is whether you're going to charge a fixed hourly rate, or a percentage of the overall costs. Both are viable options, depending on your situation. It's a good idea to make some estimates of both approaches before choosing one over the other.
Working for a percentage-based fee is usually a better idea if you're organizing larger events with more associated costs. That will provide you with reasonable compensation for all the additional workload those jobs will incur.
On the other hand, hourly rates are suitable when the events you're planning aren't usually that expensive, but tend to take a lot of time on the organizational side. Just because a party ends up cheap for the host doesn't mean that it's an easy job for you. In many cases, you will spend a dozen hours or more preparing a relatively uncomplicated party. This includes coordinating the different service providers you'll need, which can add up quite fast.
Is It a Good Idea to Start Your Own Party Planning Business Instead of Working for Someone Else?
Your earning potential as an employee is always limited by your salary. Running your own business frees you of that burden, but it comes with many additional implications that you may not be prepared to tackle. Working as an employee is also the safer option of the two.
That said, it's advisable to work under someone else for a while if you don't have any hands-on experience in the field. Working as a party planner requires a lot of experience with tasks you may not be familiar with. When you work for someone else, you'll usually get to handle a variety of different tasks that cover the full spectrum of your future work as a standalone expert.
Here are some general advantages and disadvantages to consider:
Pro: you set your own hours and availability
Pro: higher earning potential
Pro: freedom to choose your own projects
Con: you will often find yourself working odd hours
Con: you're responsible for everything, including promoting the business
Con: income can fluctuate from month to month. Working as a party planner usually involves some "dry" months and you can't do much to predict those.
Types of Events You Can Organize
While most people think of regular parties with their friends and relatives when they hear about a party planner, the job encompasses much more than that. Finding your own niche and specializing in it is a good idea if you want to increase your earning potential, because generalist party planners tend to be less successful in the long run.
General Parties
The most basic type of party, and also the type you'll be working on the most during your first few months. These are typically casual get-togethers between friends and family members. Occasionally you might get tasked with something more unusual, like a themed party. But in general, the requirements to successfully organize and execute a party of this type are very low.
Celebrations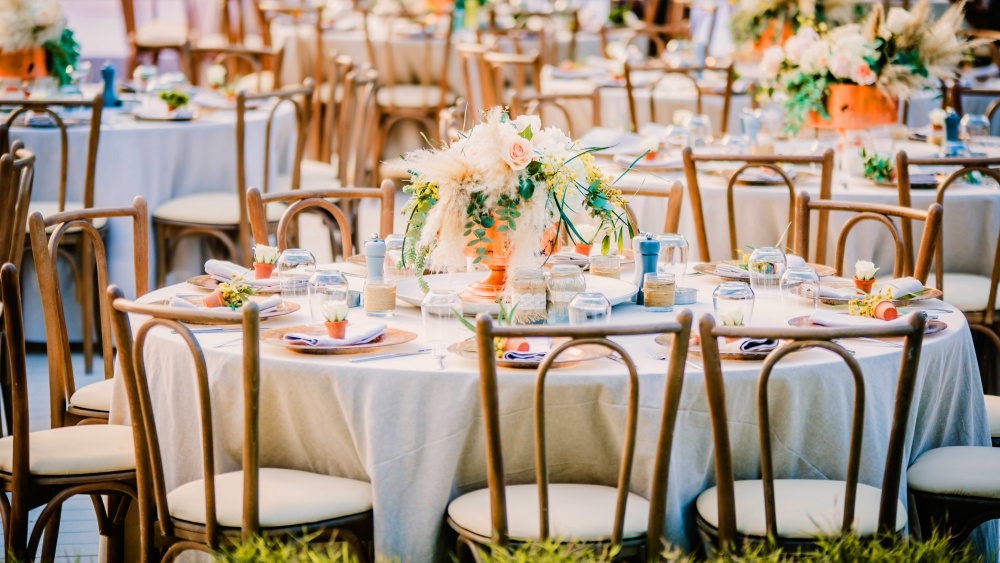 Celebrations include anything from birthdays to high-end events like weddings. These are more demanding, especially if you want to work on weddings, but also more rewarding. Before you start offering this type of service, you should have an established line of contact with different specialists that you know you can rely on. Ideally, you should have more than one option in each category so you can have a fallback plan in case someone ends up unavailable.
Promotional Parties
Promotional parties are formal events that include product launch shows, fashion shows, and various other similar events. Those require more experience and a more professional approach. While your clients might not be very judgmental when you're working on general parties, that won't be the case here. You can expect to face a lot more pressure and you must be confident in your ability to perform under stress.
How to Find Customers for Your Party Planning Business
One of the most challenging parts of running a party planning business is promoting it. Finding customers is going to be tricky in the beginning, and it's going to stay that way for a long time. You will need to put a lot of work into establishing your name on the market.
Use a Professional Marketing Company
Working with a marketing company is one of your best bets early on. They will know where to advertise your business and what aspects of your work to place emphasis on. It might seem like a costly ordeal, but it's going to have a good return if you play your cards well enough.
Social Media
Social media is a great venue for promoting your party planning business. Platforms like Facebook are still very prominent among people looking to organize events with their friends, so you can find lots of potential customers in various local groups.
Try to build a network of contacts with your personal profile. While this may be inappropriate for many professions, party planners are one of the rare exceptions here. Don't be afraid to reach out to clients you've worked with for a long-term contact.
Social media also works well locally. I'm always connected with local businesses in my area to know what events are going on. The more connections you have, the more possibilities you have to find new clients. For example, if you frequently use a mobile bar at your parties, they can help get you referrals by word of mouth.
Local Forums
Likewise, check if you have any classic message boards for your area. Those are also a great place for promoting your work, and can put you in touch with people who don't use modern social media. Some see forums and blogs as something that's been slowly dying, but the reality is that they are still very much active in some places. In some cases, even more than social media.
Build Your Own Website
A personal website can be a very powerful marketing tool. You're going to need to put some additional work into promoting the website itself, perhaps a bit ironically. But once you've overcome that initial barrier, things are going to flow very smoothly.
It doesn't take a lot of effort or technical knowledge to accomplish that. Platforms like WordPress can make it very easy to put up a simple site in just a few clicks. If you want to start making more special adjustments to the way your content is posted and presented, that's also generally very easy with the right plugins.
Some believe that setting up a website for a personal business only makes sense once the business has gained some traction and is already trending on the market. On the contrary, the best time to get started with this is right after establishing the business itself. A well-designed website can provide you with that additional push you need to really shoot your business into the spotlight and reach out to people who don't use social media much.
What Costs Does the Average Party Planning Business Have?
Compared to other types of businesses, being a party planner comes with almost no running costs. You'll have some initial expenses, mainly in the way of office equipment, but other than that most of your money will go towards promotion.
Basic Equipment
You don't need much in the way of equipment to run a party planning business. A laptop is probably the most essential piece of technology you'll want to invest in. You'll frequently have to make adjustments to your plans on the go, contacting different contractors, editing promotional materials and so on. This can be difficult to do on a smartphone or even a tablet, so investing in a reliable laptop is pretty much mandatory.
Software Licenses
You'll also need to pay for some software licenses. An office package is indispensable when running a party planning business. You will often need Photoshop or a similar tool to make adjustments to the promotional materials you're working with for a given project.
And if you decide to do your own accounting, you'll also need a copy of QuickBooks or something similar. Hiring an accountant is recommended once your business has picked up, but it can be skipped in the beginning. Your accounting will not be that complicated, compared to other types of businesses, so you might end up wasting your money if you hire an accountant too early.
Promotion
Marketing and promotion are going to be your main running costs. You shouldn't underestimate those, because they will be critical not only for getting your business running in the beginning, but for expanding it further later on.
You can expect to spend around 20-30% of your income on marketing. That number will grow steadily with the size of your business, especially once you need to promote to more serious customers, like companies looking to host a dinner for their employees, or weddings.
Make sure to find a reliable marketing partner early on. Build a good relationship with them and always hold up your end of the bargain. This will prove to be one of your most important partnerships in the long run, and you must do everything in your power to stay on their good side.
Developing a Reliable Professional Network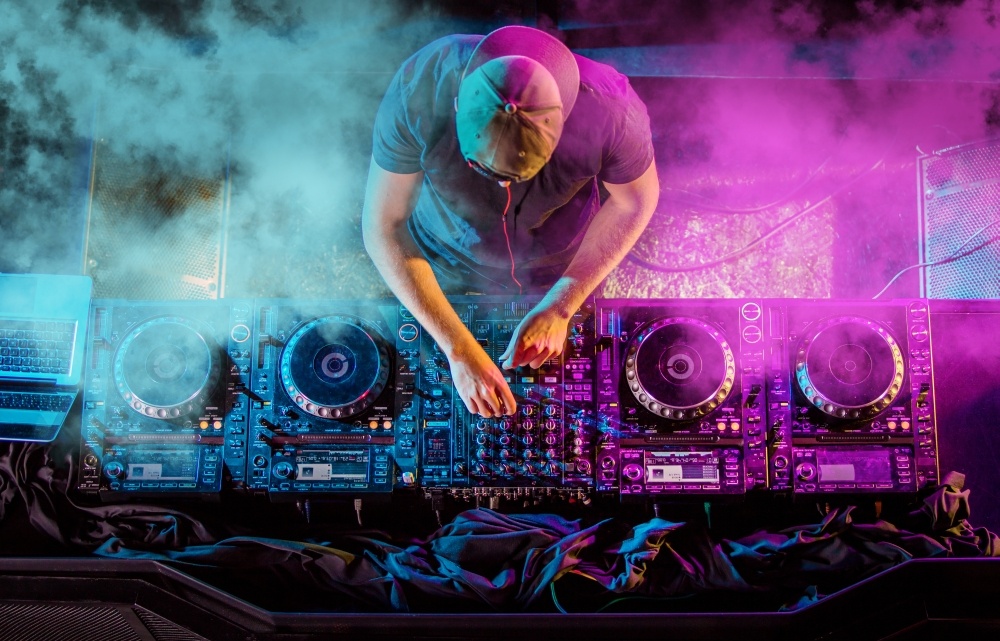 A good party planner should have a reliable network of professionals they can call upon for different tasks. You should ideally develop relationships with more than one person/company in each of those categories. That way, you will have a better chance of finding a replacement on short notice if someone ends up unable to work.
DJ
Caterer
Photographer
Entertainer
Event hall
Frequently Asked Questions
Q: Can a party planner specialize in multiple types of events?
A: While you can certainly set up your business in a way that caters to several types of events, it's not a wise idea in the beginning. You'll need to focus all your resources on customer acquisition and establishing a place on the market. If you spread your efforts too thin, you won't be able to service any of your customers properly.
Q: Will I be required to attend the parties I'm organizing?
A: This depends on the type of event you're hosting and the customer's own opinion on the matter. In some cases, you'll have to be there from start to finish to ensure that everything goes through smoothly. Weddings and corporate events are common examples of this. On the other hand, simple parties might not require your presence unless something goes wrong – in which case, make sure you're easily reachable.
What's up ladies and dudes! Great to finally meet you, and I hope you enjoyed this post.  I started my first online business in 2010 promoting computer software and now I help newbies start their own businesses. Sign up for my #1 recommended training course and learn how to start your business for FREE!
I've been building profitable affiliate blogs for more than a decade, and built six-figure blogs in a wide variety of niches, including computer software, self help, and home & garden topics. I do things a bit differently, and I hope you like my perspective and my style of teaching.