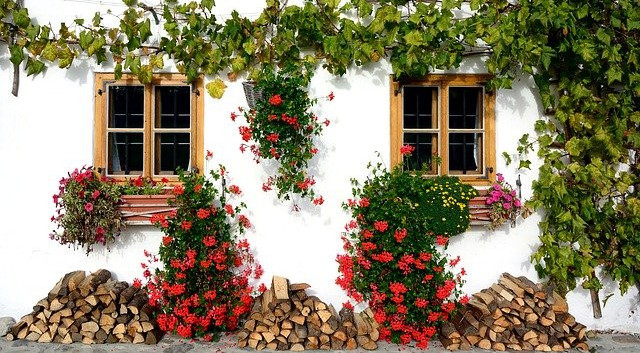 Home and Garden is a broad concept, so there are tons of affiliate programmes that fit the description. Here are 10 of the best that I've found, but there's many more!
Home and garden is an industry that is worth over 265 billion dollar in the US. While the home and garden market is predominantly seasonal in nature, there are still a huge profit potential to be tapped even in the off seasons. Plus indoor gardening is increasing in popularity which means more people are now growing plants all year round. Check out these 10 great home and garden affiliate programmes.
See how the pros are cashing in with simple affiliate websites using my recommended affiliate training.
Includes, live help, tech support, and step by step lessons!
Home and Garden Affiliate Programmes
SeedsNow
SeedsNow offers very high commission rates, weekly payouts, a long cookie life
SeedsNow is on a mission to prove growing your own organic and non-genetically modified foods can be one of the easiest and most rewarding things you can do. They are a family owned and operated company. Besides selling seeds and gardening supplies, they also have growing guides and blogs to help you get started. They even hosts weekly giveaways and prizes for people to test out their products.
Affiliates and social media influencers receive a very high 25% commission for every purchase they refer. SeedsNow will create a unique link for you to share on Instagram, Twitter, Facebook, Email, Craigslist, and more. It takes less than 30 seconds to sign up and affiliates get weekly payouts through Paypal.
Reasons Promote Seeds Now: Very high commission, weekly payout and a long cookie life.
Bonus: SeedsNow offers high commission rates, weekly payouts, and tons of helpful gardening tips and information to help promote their products.
Earth Easy
Earth Easy of one the top "Green" websites and offers affiliates a 10% commission rate and a 60-day cookie life
Earth Easy has been promoting sustainable living since 2000. They are one of the top "Green" sites and have over 3 million unique visitors each year. You can find hundreds of 'green' products for home, garden, pest control, energy efficiency, and more. Earth Easy offers a 100% satisfaction guarantee. If for any reason you aren't completely satisfied with your purchase, they will exchange it, replace it, or refund your money within 30 days. To protect your purchase, some of their products have extended warranties of up to 50 years!
Affiliates get 10% commission with an average order value of $150 ($200 in spring). They have a variety of banners and links you can use to help market their company. Earth Easy is committed to help you succeed and will return calls or email within 24 hours. They offer a very long 60-day cookie as well.
Reasons To Promote Earth Easy: Long cookie life, great commission rate and high average order value for affiliates to profit from.
Earth Easy is one of the top "Green" sites with over 3 million unique visitors each year. They offer a great commission rate and long cookie life, plus some of their products come with an incredibly long product extended warranties of up to 50 years long!
Gardener's Supply Company
Gardener's Supply Company offer 8% commission on all sales with a 30-day cookie life
Gardener's Supply Company was founded in 1983 by a group of Vermont gardeners. They are proud to be 100% employee-owned and are committed to providing high quality products, expert advice, and friendly service. They serve millions of gardens throughout the US and donate 8 percent of pre-tax profits to support organisations and programmes to use gardening to improve people's quality of life and a healthier environment. At their headquarters in Burlington, Vermont, you can also attend local seminars and special events throughout the year.
Affiliates get an 8% commission on all sales and a 30-day cookie life. They provide you with trackable links and marketing material to promote their website. Gardener's Supply Company wants their affiliates to succeed and are happy to work with you and answer any questions you may have.
Reasons To Promote Gardener's Supply Company: High quality products, long cookie life, high retail commission rate and lots of marketing materials for affiliates to make good use of.
Gardener's Supply Company is an employee owned that is committed to providing their customers with expert advice, high quality products, and giving back to their community. They are a great affiliate programme to support plus they offer a very good commission rate and cookie life.
Hansen Wholesale
Affiliates receive a base 8% commission, a 120-day cookie life, and a $25 bonus for your first sales
Hansen Wholesale has been doing business online for over 20 years. So you can trust that they know what it takes to keep their customers happy. They have grown to into on the largest online suppliers of lighting, ceiling fans, and fireplace decor. Some of their other products include grills and bbqs, furniture, home decoration, and more.
Their affiliates receive a base commission of 8% and 2% coupon commission. The cookie life is an unheard of 120 days. You can also sign up to become an affiliate by searching for them on CJ.com. As an added bonus, content sites receive a $25 bonus for your first order!
Reasons To Promote Hansen Wholesale: First sale bonus, super long cookie life and a good commission rate for affiliates to profit from.
Bonus: If you are looking for a site to promote indoor and outdoor furniture, fixtures, and decor, Hansen Wholesale offers a good commission and an extremely long cookie life.
AeroGarden
AeroGarden is indoor garden system owned by Miracle-Gro. Affiliates receive 7.5% commission with a 30-day cookie life
The AeroGarden by Miracle-Gro is as no dirt, no mess plug & grow system for indoor gardens. It makes it fun, easy, and foolproof to grow fresh herbs or vegetables all year round indoors. It's very popular with people who love to cook with fresh herbs, gardeners who want to grow in the winter, and people who want to grow fresh flowers indoors. They also make great gifts. AeroGarden has a very high customer satisfaction and offer a 100% customer guarantee.
The average order amount for first time buyers is $175 and the average for existing customers is $70. Affiliates receive 7.5% commissions of sales. AeroGarden offers discounts and promotions like free shipping through the year. New promotions and banners are also added frequently. They use Commission Junction for tracking, reporting, and monthly commission payouts.
Reasons To Promote AeroGarden: High average order, well-known brand and very high customer satisfaction.
Bonus: AeroGarden is owned by Miracle-Gro a well-known and trusted brand. It's important to note that affiliates are allowed to use AeroGarden's keyword in their search engine optimisation. However, be sure to check their keyword link and programme term for a list of protected keywords you can't use.
46 & Spruce
46 & Spruce has an average order value of $55 and offers 8% commissions for content sites and 2% for coupon sites
46 & Spruce carefully curates collections of garden and home decor items. Some of their products include hanging planters, vases, terrariums, wedding centerpieces, indoor grow kits and gardening gifts. Their main goal is for you to be inspired on their site and find products with enhance your house and bring you joy
The average order value is $55. Affiliates with content sites get 8% commission and affiliates with coupon sites receive 2% commission. The cookie life is 30 days. 46 & Spruce uses Refersion for tracking, reporting, and affiliate payouts.
Reasons To Promote 46 & Spruce: Curated home & garden products, different commission rates based on your site and a good cookie life.
Bonus: 46 & Spruce has a very high average order value for a site that focuses on home decor like planters and vases. If you are going to market high end home & garden products, this affiliate programme is worth checking out.
ACE
Ace offers a good retail commission of 5% and a 14 day cookie life
Ace is mainly known as a hardware store but they also sell home & gardening supplies. They were founded in 1924 by a group of Chicago hardware store owners, which allowed individual stores to purchase merchandise in bulk and buy at the lowest possible prices. So even small stores can compete effectively at retail. There are now over 5000 Ace stores around the world and almost all of them are locally owned and operated. They say a visit to Ace is like a visit to your neighbor so you can trust you are promoting a great company
Their affiliates receive 5% of sales. Ace offers their customers weekly featured items, special offers, clearance, and rebates. They also offer free shipping for in store pick up on most items. Ace uses PepperJam for tracking, reporting, and affiliate payouts.
Reasons To Promote ACE: Long retail cookie life, trusted brand and lots of special offers and featured items.
Bonus: Your target audience will most likely already know and trust Ace for their home and gardening needs. Plus you can promote in store pick up and still get credit if they order online.
Wayfair
Wayfair provides a commission rate of up to 7%, with more than 7 million products for customers to choose from.
Wayfair focuses on products for the home and has an expansive selection of products for customers to choose from. Key categories include outdoors, furniture, kitchen, storage, lighting, and even renovation. Their room ideas category can help to inspire customers, highlighting many different products and styles.
The cookie length is short at just 7 days, while the 7% commission rate isn't the greatest in the field. Even so, the large product range and the presence of many high-ticket items means that cart size could easily add up. Customers may even get inspired by the room ideas and end up kitting out an entire room all at once.
The affiliate programme is run through Commission Junction and there is an average order size of $300.
Reasons To Promote Wayfair: The large product range and decent order size provide plenty of opportunities for making money. The room ideas feature helps the company to stand out too. Customers even have the chance to purchase returned and clearance items at a lower price.
Houzz
While the commission rate isn't stated, Houzz does have a 30-day cookie and is likely to have a decent average order size.
Houzz is a home design company with a difference. The site focuses strongly on inspiring customers, while also providing connections to professionals in fields like design, renovation, and remodeling.
While it is possible to browse products by department, the Houzz website focuses on home design ideas instead. This style is fantastic for inspiration, even though it isn't always so easy to find the specific products on the site.
Houzz hosts their affiliate programme on Shareasale. They offer a 'competitive commission rate' on all of their products. The company offers a variety of banners that you can use as marketing materials. Affiliates do not need to be from the United States, but your content does need to be targeted towards an American market.
Reasons To Promote Houzz: The emphasis on ideas should help to encourage sales, along with the large number of products and styles to choose from. However, with no details on the commission rate, it's difficult to know how much you could earn through Houzz in practice.
Sunnyplants
The 20% commission rate and 30-day cookie that this program offers makes it an appealing choice.
Sunnyplants is a succulents site, offering a variety of plants, seeds, and cuttings. Their selection isn't extensive, but there are more than enough products to keep succulent lovers satisfied.
With a 20% commission rate and 30-day cookie, the Sunnyplants affiliate programme is impressive. The programme is European and pays out via PayPal when you earn more than €50. However, there are no regional restrictions on joining the affiliate programme.
Reasons To Promote Sunnyplants: The specialised nature of Sunnyplants could be appealing, especially to customers who love gardening. The 20% commission rate isn't too shabby either.
Affiliate Website Ideas
Now that you've learned about some great home and garden affiliate programmes, it's time to find a niche to target!
Since the home and garden industry is a 265+ billion dollar industry, it would be hard to compete if you used very broad terms. That's why is better to pick a more targeted niche like indoor herb garden grow kits. AeroGarden would be a great affiliate to use for this.
Some other good niches could be non-GMO seeds, heirloom seeds, or even a bit broader with organic gardening. People who are looking to grow with natural or organic foods, as well as folks interested in living "off the grid" would be potential audiences for this type of content. SeedsNow is a particularly good company in this field, offering an impressive commission rate of 25%.
You could also focus on promoting raised garden beds. They have become a very popular way to grow outside because they are less prone to weeds and serve as a barrier to pests like slugs and snails. Two great affiliate programmes to promote would be Earth Easy and Gardener's Supply Company. You could use Earth Easy to promote "green" gardening products and receive 10% commissions for up to 60 days per cookie. Gardener's Supply Company has almost as good of a commission rate at 8% with a 30-day cookie. You could use their site to promote any products Earth Easy doesn't carry.
Talking about the home, we could pick specific types of design, like "modern" or "retro" design. However, it's always best to keep a target audience in mind. Potential audiences could be college students, newlyweds, country-living folks, or tiny home-owners.
Boost Your Affiliate Earnings
These 10 affiliate programmes are just the beginning of what's possible. There are literally hundreds of ways to earn affiliate commissions with your website, including product reviews, top 10 lists, how-to guides, and more
But what about traffic and conversions? How do you make sure your affiliate links get clicked?
So… are you ready to have YOUR VERY OWN WordPress website built and launched in under 10 minutes?
It's easy at Wealthy Affiliate. Take a look at this video and you will find out exactly how to build a FREE Affiliate website on the Wealthy Affiliate platform, easily and quickly. This is where you can begin the process right NOW . . .
Wealthy Affiliate Training Video – Create a FREE Website
As you can see, it is simple and FREE to get started today.
Join Me. Join Our Community.
There is No obligation. No credit cards. It is Simple and FREE and can be done in 3 simple steps:
The decision to join is in your hands but I can honestly say that you will not regret it and you won't look back once you have joined. It's a total no brainer. Once you join, it really is as easy as 1-2-3 and you will have your website built and launched ready to learn, earn and grow.
Help Whenever You Need It
Once you join through the Wealthy Affiliate platform, you will be amazed at the support you have within the platform. It really is second to none. I can say with absolute certainty and from personal experience that this is the best training and mentorship platform for building a successful business online, hands down.
I look forward to welcoming you and to supporting your success!
Please feel free to leave any comments below.