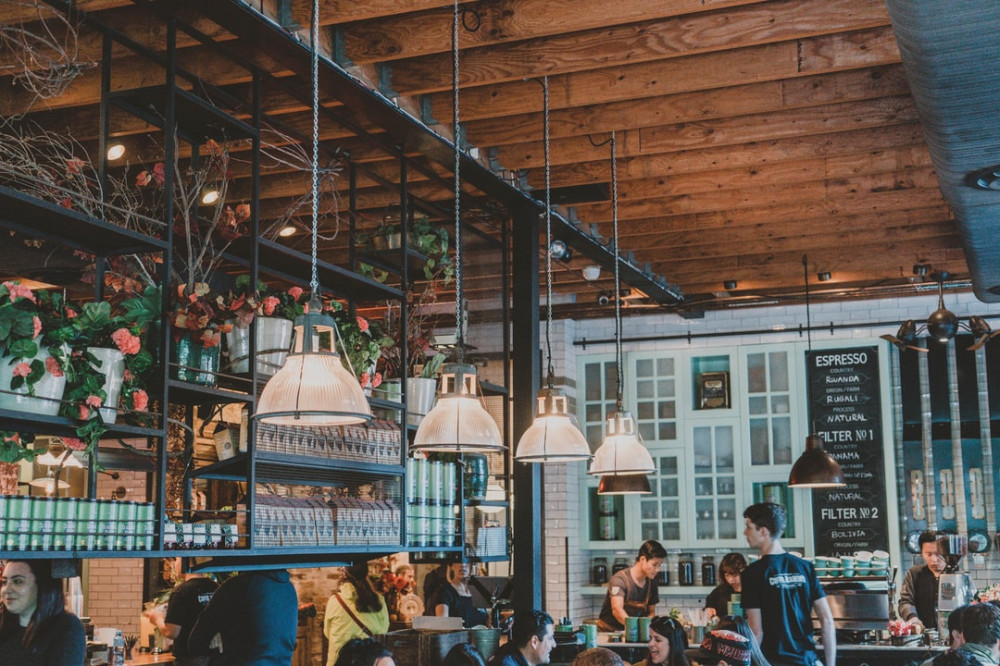 In 2017, the annual sales for the restaurant industry in the US was $799 billion. This will have taken a massive hit due to COVID-19, however, with the rise of mobile delivery apps, more people are eating out without even having to leave home.
See how the pros are cashing in with simple affiliate websites using my recommended affiliate training.
Includes, live help, tech support, and step by step lessons!
It might not have crossed your mind that a lot of restaurants have affiliate programmes, and for the most part you would be right. Most of the time, restaurants will be independently owned and there's no real incentive to hire out affiliates in a small town or city. However, the restaurant business is not limited to the "typical" dining experience you imaging.
There are many great services related to restaurants like meal planning, discounts, and food delivery. Check out these 10 great restaurant affiliate programmes to earn a piece of the pie.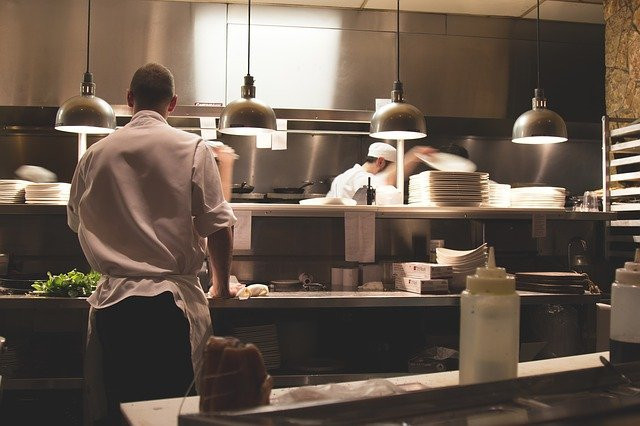 Restaurant Affiliate Programmes
Upserve is a very unique and innovative affiliate programme. Upserve caters to a wide variety of restaurant-related products and services, including Point-of-Sale tracking, intelligent menu creation, inventory management, server report cards, and bookkeeping tools.
It seems to be pretty comprehensive programme.
There are a whole host of ways to partner up with Upserve, so if your niche website is related to the restaurant industry in any way, shape or form, UpServe is worth considering. They seem pretty proactive about promoting their products and reaching quality affiliates, so it really would be worth scheduling a call with them if you're serious about promoting what they offer.
Earn up to $2500 per sale!
Here are four other benefits of partnering with Upserve:
Offer your restaurant clients a complete, end-to-end solution.
Gain access to tools and training resources to help in your success.
Become a trusted and valued business partner.
Build your book of business and make more $$$!
Restaurant.com
Restaurant.com offers the best restaurant deals with more than 500,000 deals available every day
Restaurant.com offers the best deals on restaurants all over the country with just a few clicks. They offer more than 500,000 deals every day with thousands of new restaurants added every month. Their certificates never expire, cost a fraction of face value, and may be exchanged at any time.
They use Commission Junction to manage their affiliate programme. Restaurant.com gives their affiliates access to text links, banner ads, emails, their product catalog, and detailed reporting tools. They also run frequent promotions and special offers.
Reasons To Promote Restaurant.com: Best restaurant deals, certificates never expire and very high commission rates for affiliates to profit from.
Affiliates earn 15% commissions on restaurant certificates and 3% on Specials such as dining, travel, and entertainment deals.
LocalFlavor
LocalFlavor helps people experience the best in products and services for less
LocalFlavor is the local deals and discounts website for Clipper Magazine. They help people experience the best services and experiences for less. They offer money-saving deals on local dining as well as entertainment, salon/spa, retail, services, and more.
Their affiliate programme is powered by Commission Junction. LocalFlavor provides their affiliates with a great selection of marketing materials and reporting tools. Affiliates can promote links or ads on their website or email campaigns.
Reasons To Promote LocalFlavor: Money-saving discounts, part of Clipper Magazine and commissions on all sales.
Bonus: Affiliates earn commissions from both new and existing users.
Tundra Restaurant Supply
Tundra Restaurant Supply carries over 50,000 products at competitive prices
Tundra Restaurant Supply is one of the largest retailers of restaurant supplies, cooking equipment, and parts online. They offer over 50,000 products all at competitive prices. Their customer base includes restaurants as well as home chefs and foodies.
Their average order size is over $150. Tundra Restaurant Supply uses Rakuten Marketing to manage their affiliate programme. They provide professionally designed banners, exclusive offers, and access to their full product data feed.
Reasons To Promote Tundra Restaurant Supply: Top online kitchen supplies and cooking equipment, competitive prices and exclusive offers for affiliates to promote and benefit from.
Bonus: Affiliates earn more with their multiple shopping events including seasonal sales, free shipping, promotions, and more.
TouchBistro
TouchBistro helps restaurants streamline their business operations with their Point of Sale solution.
TouchBistro is the top iPad Point of Sale (POS) solution for restaurants. Their software was designed by restaurant people to meet the unique needs of the foodservice industry. They are used by over 12,000 restaurants around the world. They help restaurants who are looking to streamline and simplify their business operations.
They use ShareASale to run their affiliate programme. Their large selection of assets like dynamic visuals, links, and landing pages was designed to help boost affiliate earnings. Affiliates can promote TouchBistro on their website, blog, newsletters, social media pages, and more.
Reasons To Promote TouchBistro: #1 restaurant POS solution, very high flat commission fees and optimised marketing materials for affiliates to promote and benefit from.
Bonus: Top performing affiliates can unlock special VIP bonus commission offers.
Way
Way offers exclusive deals on dining, activities, events, and more in all major US cities
Way is an all in one service online marketplace. Users have access to exclusive deals on dining, movies, events, activities, parking, and more. They have deals from more than 20,000 vendors in all major cities in the USA as well as Canada.
Transactions range from $50-300. To sign up affiliates can search for Way in the advertisers' section of Commission Junction. Affiliates have access to all the marketing materials and tools they need to start promoting right away.
Reasons To Promote Way: All in one service marketplace, over 20,000 vendors and lowest prices guaranteed.
Take Note: Affiliates are encouraged to use specific keywords in their search engine optimisation which includes their trademark name and domain name.
Groupon
Groupon helps people search for and discover great local deals on things to do, eat, see, and buy.
Groupon is a global leader in local commerce. They make it easy for people to discover great businesses at discount prices. Their categories include food & drink, things to do, health, beauty, wellness, getaways, and goods. They have more than 425,000 active Groupon deals around the world. More than 105 million people have downloaded their mobile app.
Their affiliate programme is managed in-house. Groupon provides their affiliates with an extensive creative library with deep links, widgets, and dynamic banners. They also run sales contests and promotions to allow their affiliate lots of opportunities to earn higher commissions.
Reasons To Promote Groupon: Global leader, unbeatable prices and lots of marketing materials for affiliates to promote and profit from.
Bonus: The cookie life for Getaways transactions increases to 7 days instead of 3 days.
Entertainment
Entertainment offers local coupon books with deals on restaurants, hotels, groceries, and more
The Entertainment Coupon Book is considered the best coupon book on the market. Their books help people save money on groceries, restaurants, local attractions, hotels, travel, and more. They offer 77 local editions that cover every major city in North America. Their mobile app lets you get the same savings instantly right from your phone.
They use Commission Junction to manage their affiliate programme. Entertainment provides their affiliates with creatives, current/new offers, and reporting tools. They run consistent promotions on their products throughout the year.
Reasons To Promote Entertainment: Top coupon book, 77 local editions and lots of promotions for affiliates to benefit from.
Bonus: Their coupon book has a wide customer appeal with a big return on investment for their customers.
Grubhub
Grubhub connects diners to local restaurants with their food ordering service
Grubhub is an online food delivery website and mobile app. They started in 2004 and have grown into mobile and online food ordering and delivery industry leader. Users can order from more than 55,000 restaurants in over 1,200 cities in the US.
They use Impact Radius to run their affiliate programme. Grubhub provides their affiliates with all the tools and materials they need to get started. Their programme is managed by Rise Interactive who is available to help answer any questions.
Reasons To Promote Grubhub: Online food ordering leader, over 55,000 restaurants and a great sign up commission fee.
Bonus: Their easy to use website and app makes it simple to order takeout or delivery from local restaurants.
Darden Restaurants
The Darden Restaurants family has some of the top brands like Olive Garden and Bahama Breeze
The Darden Restaurants family includes some of the most well-known and successful brands in the full-service dining industry. Their brands include LongHorn Steakhouse, Olive Garden, Yard House, Cheddar's Scratch Kitchen, and Bahama Breeze. Their wide variety of restaurants makes them the perfect gift card idea for almost anyone.
Affiliates can join by searching for them in the advertisers' section on Commission Junction. They are working on improving their programme and adding commissionable actions like online ordering and online reservations. Their dedicated affiliate team is available to help assist their affiliates with the setup process and tips on how to optimise campaigns.
Reasons To Promote Darden Restaurants: Top restaurant brands, adding new commissionable actions and gifts can be redeemed at all brands.
Take Note: Affiliates earn 2% commissions on all Darden.com restaurant gift card purchases that can be used at any Darden restaurant.
Kerekes Kitchen And Restaurant Supplies
Kerekes Kitchen and Restaurant Supplies focuses on pastries and baking equipment for homes and businesses
Kerekes Kitchen and Restaurant Supplies is one of the leading online retailers of all types of equipment for restaurants or for residential kitchens. They offer over 25,000 products at wholesale prices. They focus on pastries and baking equipment for homes and businesses.
Kerekes Kitchen And Restaurant Supplies' affiliates receive 5 to 8 percent commission for every referral. Performance bonuses and custom creatives are also available. The site conversion rate is 2.35% and the average order is about $175 – $210. Cookie duration is 30 days.
Reasons To Promote Kerekes Kitchen And Restaurant Supplies: Carries trusted brands, high order value and performance bonuses for affiliates to profit from.
They carry trusted brands like Tre Carlisle, Cambro, Kitchenaid, and more.
Affiliate Website Ideas
Now that you've had time to check out these 10 great restaurant affiliate programs, it's time to pick a niche to focus on. You could target food delivery services. Grubhub is an online food delivery website and mobile app which affiliates receive a commission of $10 per mobile sign up.
Another niche idea is restaurant deals. Restaurant.com offers over 500,000 deals from restaurants all over the country. They offer their affiliates 15% commissions on gift certificates and 3% on special deals.
You could also leverage b2b services by focusing on restaurant supplies and equipment. Tundra Restaurant Supply is one of the top restaurant equipment retailers. Many entrepreneurs want to start their own restaurant but have no idea where to start. This is a great opportunity to help a "hungry" group of individuals and even promote some other things like self-help and entrepreneurship materials. Affiliates of Tundra Restaurant Supply earn 7% commissions with average orders of over $150.
Boost Your Affiliate Earnings
These 10 affiliate programmes are just the beginning of what's possible. There are literally hundreds of ways to earn affiliate commissions with your website, including product reviews, top 10 lists, how-to guides, and more
But what about traffic and conversions? How do you make sure your affiliate links get clicked?
Well… are you ready to have YOUR VERY OWN WordPress website built and launched in under 10 minutes?
It's easy at Wealthy Affiliate. Take a look at this video and you will find out exactly how to build a FREE Affiliate website on the Wealthy Affiliate platform, easily and quickly. This is where you can begin the process right NOW . . .
Wealthy Affiliate Training Video – Create a FREE Website
As you can see, it is simple and FREE to get started today.
Join Me. Join Our Community.
There is No obligation. No credit cards. It is Simple and FREE and can be done in 3 simple steps:
The decision to join is in your hands but I can honestly say that you will not regret it and you won't look back once you have joined. It's a total no brainer. Once you join, it really is as easy as 1-2-3 and you will have your website built and launched ready to learn, earn and grow.
Help Whenever You Need It
Once you join through the Wealthy Affiliate platform, you will be amazed at the support you have within the platform. It really is second to none. I can say with absolute certainty and from personal experience that this is the best training and mentorship platform for building a successful business online, hands down.
I look forward to welcoming you and to supporting your success!
Please feel free to leave any comments below.