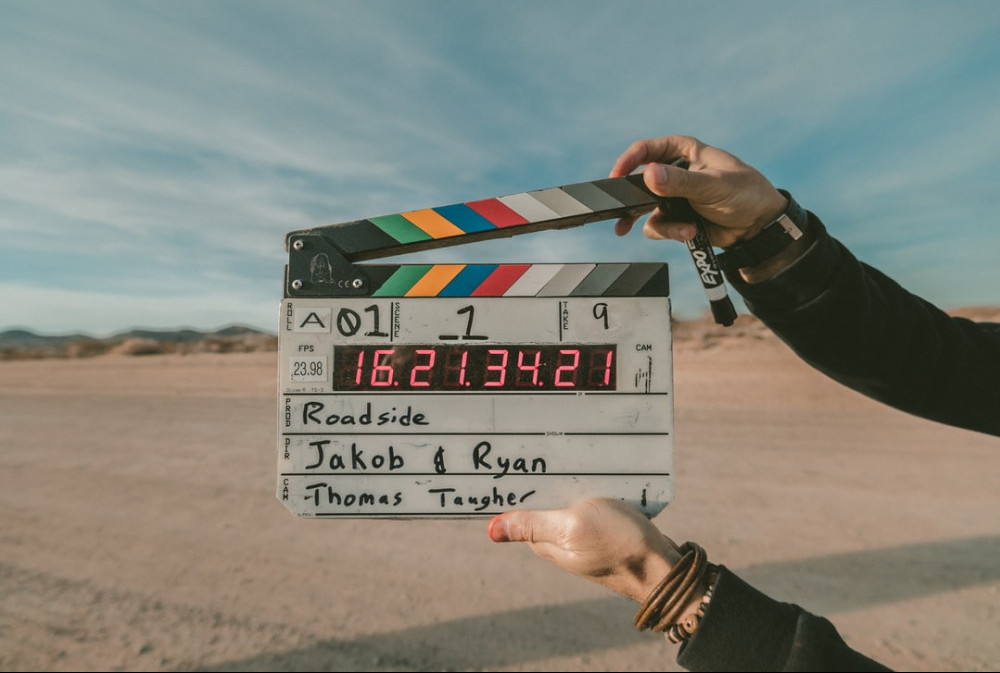 Over 500 million hours of videos are watched on YouTube every day. Cisco has predicted 82% of internet traffic will be from video in 2021. Video editing software isn't just for movie producers anymore. Both hobbyists and businesses use video to show off their interests and highlight their business.
See how the pros are cashing in with simple affiliate websites using my recommended affiliate training.
Includes, live help, tech support, and step by step lessons!
In fact, Aberdeen Group found video marketers get 66% more qualified leads per year. Here are 10 great video affiliate programmes, and don't forget that video could also include things related to photography, editing software, animation, and other digital products or tools to promote your business.
Video Affiliate Programmes
Pinnacle
Pinnacle creates award-winning video editing software and hardware
Pinnacle is the #1 selling video editing software and hardware company. Their award-winning video editing software is ideal for professionals, consumers, hobbyists, and businesses. Their flagship products, Liquid and Studio, lets users edit, enhance, and share their videos.
Affiliates can sign up for the Pinnacle affiliate programme with Commission Junction or Cleverbridge. Both programmes give affiliates access to free content, product links, appealing banner ads, real-time tracking tools, and data feeds. They also provide quarterly refreshed promotions and monthly newsletters with launch information, and content affiliates can re-purpose.
Reasons To Promote Pinnacle: #1 video editing software, lots of marketing materials and increased commissions based on sales.
Bonus: Affiliates can earn increased commissions from 16 up to 20% or higher for monthly sales of $500-$5000+.
Animoto
Animoto makes it easy for anyone to make professional videos even on the go
Animoto is an online video editor that makes it easy to create professional videos on the web or on the go. They believe making videos shouldn't be limited to only those with technical know-how and expensive equipment. They create products that are fun, cost-effective, and effortless to use.
They use ShareASale to manage their affiliate programme. Animoto gives their affiliates access to banner ads, links, logos, and reporting tools. Their programme is professionally managed by Acceleration Partners, who are happy to answer any questions and offer suggestions.
Reasons To Promote Animoto: Easy to use video editor, cost-effective products and the generous commission rate is a bonus.
Bonus: They are a great product to promote to viewers without any video editing experience.
Coolix
Coolix allows people to create and test interactive videos to drive more engagement for viewers
Coolix is a leader in video engagement that enriches the content and drives more engagement. Their platform, built-in templates, and other tools help advertisers and owners create and test interactive videos including shoppable videos, live streaming, lead forms, and more. They are used and trusted by Nestle, McCann, Leumi Card, and other top businesses.
Coolix provides their affiliates with all the creative and marketing tools they need to get started. Affiliates can also promote their 14-day free trial that lets users test out their features before buying. When you refer a new user to Coolix, they will keep your referral for the lifetime of that user which means that you will get the commission for all future subscriptions as well as upgrades of that user.
Reasons To Promote Coolix: Create interactive videos, 14-day free trial and the high commission fee is a positive.
Bonus: Affiliates earn an incredibly high $100 flat fee per sale.
Zoom Video
Zoom Video connects online meetings and video conferencing in an easy to use platform
Zoom Video offers the best video, audio, and screen-sharing experience. Their reliable and easy to use the platform can be used for webinars, collaboration, conferencing, or group messaging across desktops, telephones, room systems, and mobile. They were named the 2018 Gartner Peer Insights Customers' Choice for Meeting Solutions.
Affiliates can sign up by searching for Zoom Video in the advertiser's search bar on Rakuten Marketing. They offer a variety of link types including banner, product, storefronts, and a search box. Affiliates can also create their links that just need to be approved before use.
Reasons To Promote Zoom Video: Enterprise video communications leader, works across multiple platforms and a generous flat fee for affiliates to benefit from.
Bonus: Affiliates earn a high $75 flat fee no matter what items their visitors end up purchasing.
Magix & Vegas Creative Software
Magix & Vegas Creative Software has a video editing product for everyone from beginners to professionals
Magix has been developing innovative video, photo, and music solutions for over 20 years. They acquired most of the Sony Creative Software in 2016 which launched the Vegas Creative Software product line. They have won over 1000 awards for their creative software and have over 15 million happy customers worldwide.
Their average basket size is $100 with a cancellation rate of under 3%. Magix & Vegas Creative Software has partnered with Commission Junction to manage their affiliate programme. Affiliates can utilise their performance-oriented marketing materials to help them increase conversion rates.
Reasons To Promote Magix & Vegas Creative Software: Over 20 years of experience, innovative video solutions and higher than average commissions.
Take Note: Affiliates earn 20% on software sales and 30% on subscription-based software sales.
Wedit
Wedit is a do it yourself wedding video company that helps couples capture every moment
Wedit helps couples capture their special day on a budget with their DIY wedding videography services. They send each couple 5 HD cameras for their friends and family to capture every moment. All the footage is stored online to make it easy to share and download. They also offer professional editing services for an additional charge.
They use ShareASale to run their affiliate programme. Wedit provides their affiliates with great marketing tools and content like banner ads, text links, and sample videos. Affiliates can promote their great services such as automatic video transfer, a personal video site, and one year of free video hosting.
Reasons To Promote Wedit: DIY wedding videography services, fun, affordable option and a great flat commission fee for affiliates.
Bonus: Their package is priced at $374, so affiliates earn around a 14% commission with each sale.
Adobe
Adobe is the creator of Adobe Premiere Pro, the industry leader in video editing software
Adobe creates the world's best creative apps including Adobe Photoshop, Illustrator, and InDesign. Adobe Premiere Pro is the industry-leading video editing software. It helps turn raw footage into flawless productions. Users can edit, refine, adjust color, and more from one integrated workflow.
They have partnered with arvato Bertelsmann to manage their affiliate programme. Adobe gives their affiliates access to a wide selection of ready to use marketing materials and exclusive promotions. Affiliates can quickly enhance their marketing efforts with their product level, daily updated reporting tools.
Reasons To Promote Adobe: Industry-leading video editing software, huge commissions available and lots of affiliate tools to take advantage of.
Take Note: Be sure to check out their full product list to learn more about specific commission rates.
Corel
Corel develops award-winning productivity, graphics, photo, and video editing software
Corel is one of the top software companies in the world. Their communities span over 100 million people in 75 countries. Their award-winning video editing products include VideoStudio Pro, VideoStudio Ultimate, and MotionStudio 3D.
Affiliates can join the Corel affiliate programme with Commission Junction or Cleverbridge. Corel makes all the artwork used in their large variety of content and banner ads. Affiliates can share their links/banners on their website, newsletter, emails, and even on discussion forums.
Reasons To Promote Corel: One of the top software companies, award-winning video editing software and exclusive affiliate deals to benefit from.
Bonus: Affiliates also have access to exclusive promotions and deals to use themselves and for their visitors.
Movavi
Movavi creates cutting-edge, high-quality software solutions at competitive prices
Movavi developed high-quality video editing software for PCs. Their digital aficionado founders wanted to make video editing as simple as brushing your teeth. Their products have been positively reviewed by PC World, Yahoo!Tech!, CNet, and many others. They have a growing audience of over 8 million people in over 95 countries all around the world.
Movavi provides their affiliates with complete marketing kits for each product that includes screenshots, box images, and short descriptions. They also offer bonuses for top-performing affiliates.
Reasons To Promote Movavi: Wide range of high-quality software, competitive pricing and complete marketing kits for affiliates to make good use of.
Vimeo
Vimeo is the largest ad-free open video platform and provides tools to host, share, and sell videos
Vimeo was started in 2004 by a group of filmmakers who wanted an easy and beautiful way to share their videos with their friends. They have since grown into a community of 80,000,000 creators. Their available features include unmatched quality, video management, immersive 360 videos, high-quality live streaming, collaboration, and much more.
Affiliates can sign up for their affiliate programme by searching for them in the advertiser's section of Commission Junction. Vimeo started their affiliate programme to help add to their growing user base of millions of people from around the world. Affiliates have access to all the marketing materials and tools they need on their affiliate dashboard.
Reasons To Promote Vimeo: Ad-free open video platform, lots of video tools and competitive baseline payouts for affiliates to profit from.
Bonus: Their post-product features also include video review tools as well as integrations with Adobe Premiere Pro, Final Cut Pro, and more.
Affiliate Website Ideas
Now that you've read about 10 great video affiliate programs, it's time to choose what niche you want to focus on. You could target video editing software. Pinnacle is the #1 video editing software company. Affiliates earn 10% commission on sales.
Another niche idea is interactive video platforms for marketers to help promote their businesses. Coolix is a leader in video engagement tools that are trusted by major brands like Nestle. They offer a flat $100 fee per sale.
You could also target DIY wedding videography. Wedit makes it easy to capture every moment with DIY wedding videography services. Affiliates earn a flat fee commission of $50.
Boost Your Affiliate Earnings
These 10 affiliate programmes are just the beginning of what's possible. There are literally hundreds of ways to earn affiliate commissions with your website, including product reviews, top 10 lists, how-to guides, and more
But what about traffic and conversions? How do you make sure your affiliate links get clicked?
So… are you ready to have YOUR VERY OWN WordPress website built and launched in under 10 minutes?
It's easy at Wealthy Affiliate. Take a look at this video and you will find out exactly how to build a FREE Affiliate website on the Wealthy Affiliate platform, easily and quickly. This is where you can begin the process right NOW . . .
Wealthy Affiliate Training Video – Create a FREE Website
As you can see, it is simple and FREE to get started today.
Join Me. Join Our Community.
There is No obligation. No credit cards. It is Simple and FREE and can be done in 3 simple steps:
The decision to join is in your hands but I can honestly say that you will not regret it and you won't look back once you have joined. It's a total no brainer. Once you join, it really is as easy as 1-2-3 and you will have your website built and launched ready to learn, earn and grow.
Help Whenever You Need It
Once you join through the Wealthy Affiliate platform, you will be amazed at the support you have within the platform. It really is second to none. I can say with absolute certainty and from personal experience that this is the best training and mentorship platform for building a successful business online, hands down.
I look forward to welcoming you and to supporting your success!
Please feel free to leave any comments below.