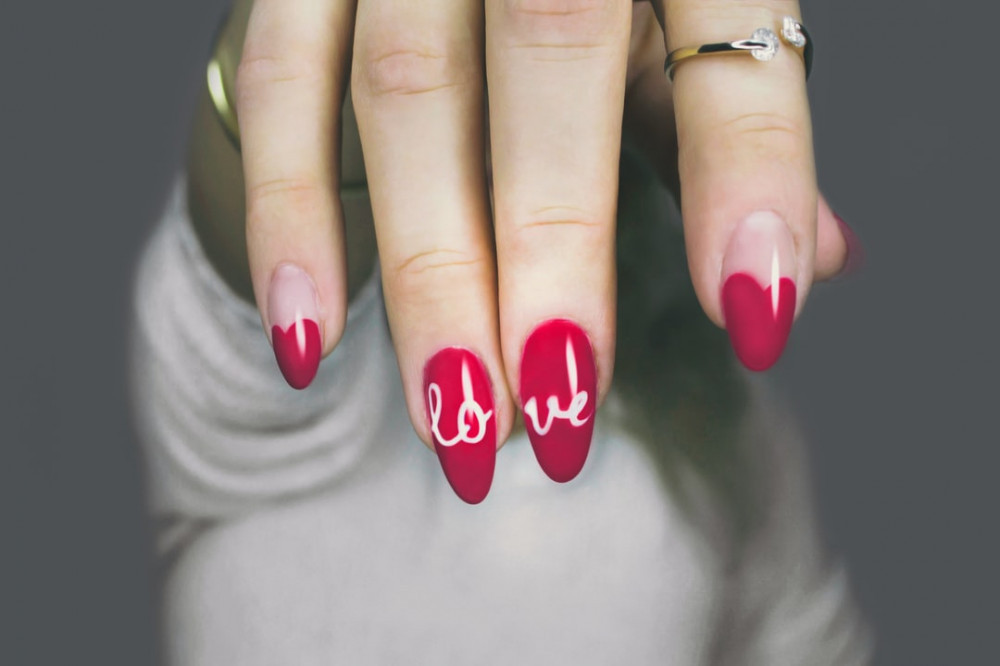 Jamberry Review (Now BeneYou)
Company Name: Jamberry
Costs: $99 (plus shipping and handling)
Rating: 36/100
Do I Recommend Jamberry?
In theory, you could make money with Jamberry, especially as some people are passionate about the products. Nevertheless, I don't recommend the company. There are simply too many extra costs and issues involved, which dramatically decrease your chances of success. Instead, you would have much more potential through affiliate marketing and you could even find similar items to promote.
What Products Does Jamberry Sell?
Overall, Jamberry focuses on nails and offers a range of related products, including various nail gel and lacquer colors, along with products for nail, foot, and hand care. But, by far, Jamberry is most famous for one particular set of products, which is their nail wraps.
These wraps act as an alternative to nail polish. They also let people create much more interesting designs than they could otherwise, with little skill involved. There are more than 600 different options currently available and the company adds in new ones and retires others over time.
There is some slight variation in the cost of the wraps but most of them are $15 or $18. This gets users 18 wraps and is typically enough to do a person's nails twice or three times (depending on nail length and size). This gives people a fairly good outcome for their money and many customers would be happy with it.
The other types of products all have their own pricing. For example, the nail lacquers are around $24, while the gel enamel typically ranges from $32 to $39.
The general pattern is that the items are a little more expensive than a regular store but they're still in a fairly reasonable price range. This means that people would buy them.
Nevertheless, the higher-than-normal price is enough to make Jamberry's options a little less competitive. Whether this is an issue would depend on your audience. So, for example, if you were selling to people who love Jamberry, the price difference probably wouldn't matter. But, if you have an audience with limited income, sales may be more difficult to make.
As for the quality, reviews are mixed. Some people really do love the wraps and are prepared to buy them time and time again. One honest review I found mentioned that the wraps work well for the price that you pay and typically last a few weeks. But, as the reviewer highlighted, they're not perfect either and they probably won't suit everyone.
For that matter, nail wraps probably work much better for some people than for others. After all, their longevity is likely to depend on what you do day to day and on your nail type. On another site, there was this balance of reviews:
Here, some reviewers had issues getting the wraps on correctly and making them look decent. Other reviewers found that the wraps seemed to damage their nails, although some of those effects may be due to using them incorrectly. Regardless of the reasons, this type of ratio is concerning for sales, suggesting that some customers would be unhappy.
In balance though, there are enough positive reviews to suggest that Jamberry products will sell. And, the items get used up. So, once you get a passionate customer, they're likely to keep coming back to buy more. The wraps are also inexpensive enough that people would be happy trying them out.
Overall, I think Jamberry products are good enough to get interested in the business opportunity!
Is Jamberry A Good Business Opportunity?
Products aside, one thing I like about Jamberry is that they're open about what you can expect. In particular, their compensation plan is easy to find online and it steps people through the various components. This is always nice to see, as some companies just offer vague details.
The first part of the approach is income from sales. So, consultants earn up to 40% of the sales that they make. That 40% is the maximum amount and comes from hitting monthly sales volumes. So, you need more than 200 in PRV a month to get 33% total commission, more than 500 to get a 35% commission, and so on.
The good thing is that this is just based on sales alone. So, you don't have to build a team to increase your compensation rate. And, the initial values aren't that high.
For American distributors, PRV is simple, it's just based on the dollar amount. So, hitting 200 PRV means $200 of sales in a month. That's still a fair amount of nail products but it's much more reasonable than many other MLMs. As a result, some distributors would be able to hit the first tier or two of bonuses, which is nice.
In theory, you can earn money just by making sales. You could even make a decent income doing so if you had a large audience and were very convincing. But, that's not the main business model here.
Instead, there is a strong focus on recruitment. As a result, most of the bonuses that you can earn come from recruiting others and from building a team. The idea is that you can earn income from the sales and the success of your team members, along with some bonuses along the way.
To do so, Jamberry heavily relies on a rank structure. The image below shows the first 7 ranks and there is a set of 6 that follows these.
Each new rank has specific requirements, which get more complex as you go along. Those requirements include meeting a personal sales volume, a team sales volume, and having specific structures within your team. As a result, progressing to the higher ranks involves significant (and consistent) sales by yourself and your team, along with team members going up the ranks themselves.
There are also some other aspects, such as fast start bonuses, matching bonuses, and advancement bonuses. These offer extra income potential but they're still tied into the rank-based system and the same general approach.
The overall idea here is typical across many other companies. The precise variables and bonuses differ but the concept is the same. As a result, the opportunity isn't particularly radical or unusual.
Extra Costs And Challenges
Honestly, the income potential of this concept is high and this is why so many people get caught up with this type of system. But, there's a large gap between the potential and what's achievable. To understand why there are some key areas to consider.
Starter Kit: Like most similar companies, you have to buy a starter kit. This comes to around $124 once you include shipping and handling. The kit comes with various products, along with promotional materials.
Promoting Your Business: This is where things get expensive. Basically, you need to use official materials to promote Jamberry. You get some of these with the starter kit but you have to buy more as time goes on. Some of the items will also expire over time, meaning you have to purchase the new ones.
The company's rules and regulations mean that you cannot create your own materials (or even business cards) and you can't use old ones either. This means that buying regularly from the company is essential. Those costs would add up to.
You could break the rules, of course. But, doing so is risky. There is also considerable competition out there and many other Jamberry distributors. As such, one of them may report you if you do anything wrong.
Running Your Business: There are other ongoing costs too. For example, you may need to mail catalogs to potential customers – especially if some live in other parts of the country. You will also need to regularly buy samples so that you can show the products off. And, with so many different styles, the samples alone could get expensive fast.
You may also find yourself spending money in other areas. This could include the gas to visit people and promote the products, any stationery you need, labels, containers to store your samples… the list goes on.
Oh – and if you want to sell online at all, that costs too. You get a free website for the first 3 months but after that, you're paying $10/month. Granted, that's not a large fee but it's one more cost that you need to consider.
Competition: As I mentioned before, there is considerable competition. Some of that will come from other distributors and even from people that you recruit. In fact, the competition from distributions can get pretty cutthroat, especially if you are targeting a similar audience.
Customers can also buy Jamberry wraps from other sources. For example, both Amazon and eBay have a large number of listings for Jamberry products. It's also possible to buy the products from Jamberry's site directly, without even going through a distributor. These aspects dramatically decrease how many people will buy Jamberry items from you.
There is also competition from other sources. Jamberry may be famous for nail wraps but it isn't the only company that offers them. Instead, other brands have similar products that use different names, such as nail polish strips.
These alternatives are often much less expensive than Jamberry and work in the same general way. Likewise, there are countless different companies that sell more commonplace nail products, like nail varnish.
Personal Retail Volume. Beyond the first rank, you need to make consistent monthly sales to be able to earn money. This starts at 200 PRV and goes all the way up to 700 PRV. So, in other words, you have to sell between $200 and $700 of product every month – no matter what.
At first, selling $200 of the product may seem easy, especially if you have a passionate audience. But, as the novelty dies down, you may find that your sales decrease.
The requirements also leave no room for error. Yet, in the real world, there will be some months where you don't have much time or when your customers are broke (like around Christmas). In many cases, people end up increasing their own purchases to ensure they are still active. When that happens, you can easily end up spending more than you ever earn.
Team Building. Most of the income potential from Jamberry comes from your team. This means you have to rely on other people and ensure they're successful.
Yet, doing so is always tricky. For one thing, people aren't actually reliable. Many of them will have their own priorities and responsibilities, so they might not be that dedicated at all. Besides that, you can't actually force people to be successful. They have to want that themselves.
Collectively, these areas show that Jamberry is much more difficult and expensive than it first seems. Making money is still possible, especially if you have a large audience and are good at sales. But, for many people, the costs would end up outweighing any income.
And, at the end of the day, is it worth it? Even if you could make money with Jamberry, the overall structure would make the process difficult and stressful.
You're also never really in control. Instead, you have to constantly manage a team and ensure that you're making enough sales to keep your income level. That's a stressful way to make money, especially when there are simpler options.
Personally, I would lean toward affiliate programs as a way to make money with nail products. This approach also works well for related areas, such as makeup or fashion.
As with Jamberry, affiliate marketing lets you earn money from sales. But, you're doing so entirely online, which cuts down the costs dramatically. You also have much more control over your sales techniques and over the products that you choose. It's easy to see how this can work much better in the long-term.
Can You Generate Reliable Income With Jamberry?
The Jamberry Review
Products
Business Opportunity
Final
Jamberry has some positive aspects including the products and transparency. I had high hopes for this company! But the added costs of running this business and complexities of the compensation plan mean that most people simply won't make money from the company.
What is this – the 1950s selling Tupperware? Gimme a break. It's 2020. If you want to build a business, you NEED to be online or your business will be dead in less than 10 years.
You can start an affiliate website T O D A Y and promote any products you want from any company. Amazon. Walmart. Apple. Digital products. Subscription services. Groceries. There's a LOT to choose from!
What's up ladies and dudes! Great to finally meet you, and I hope you enjoyed this post. I have to be honest though. I'm not a big fan of MLM. Tried it. Hated it.
Affiliate marketing is cheaper, faster, and easier. See for yourself and join millions of other successful affiliates generating income from their blogs!