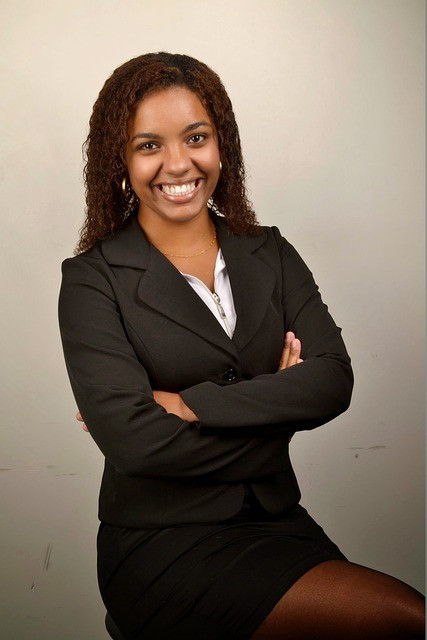 The best accountant I know is witty and fun. She's also very honest, great at puzzle types of games, and an excellent communicator with an amazing streak of compassion. When it comes to any type of conversation with her, I can always expect to be wowed, because she just gets things—and then she can explain them again to anyone else who wants to hear.

This friend is a great example of many of the best traits of accountants. They spend a lot of time every day working on financial records, including organizing financial reports, creating and following budgets, and analyzing data. Most of the job is done at a desk, behind a computer—but both extroverts like this friend and introverts can thrive with an accounting job.
In 2006, the Accounting Educators Journal reported that nearly half of all accountants are either ESTJ or ISTJ in the Myers Briggs model. Nearly 42% of all accountants surveyed display the Myers Briggs personality ESTJ. If these studies hold true, people who gather information through their senses, make objective decisions and prefer a structured lifestyle can be great accountants.
This could mean that a structured job like accounting, with its need for logical understanding and strategic thinking, might draw in personalities that thrive with this type of work. That would make work rewarding for them both mentally and financially, which could be a big perk for some people.
They might also enjoy similar jobs with a deeper focus, such as tax preparation, and ESTJ personalities could love life as a business analyst or CFO.

Do Accountants Make Good Money?

What's The Median Salary For Accountants?
How Do Accountants Make Money?
Do Accountants Have Good Job Satisfaction?
What Are The First Steps To Becoming An Accountant?
Do Accountants Make Good Money?
Do Accountants Make Good Money?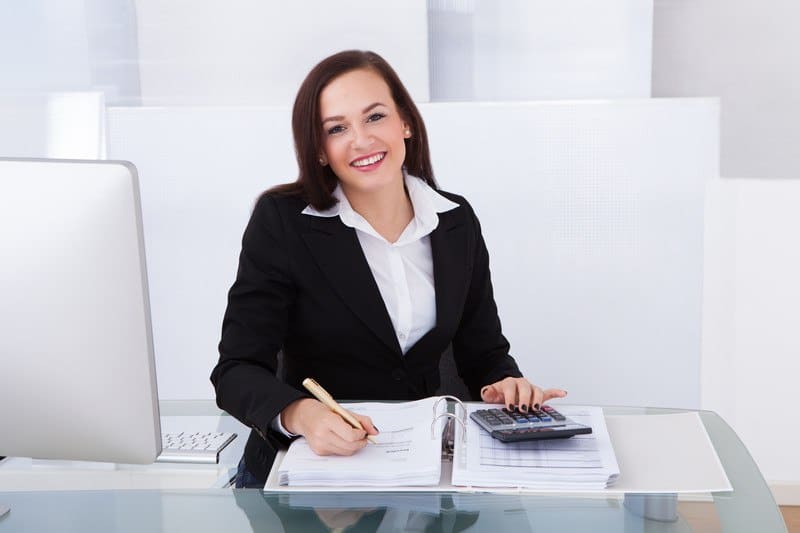 The median salary for accountants is more than $71,000 per year, and their job satisfaction is high, too.
What's The Median Salary For Accountants?
The median pay for accountants is $71,550 per year or $34.40 per hour. However, the spectrum of pay has a wide range. The lowest-paid ten percent of accountants in the United States make less than $44,480 per year, and the highest-paid ten percent make more than $124,450.
According to the U.S. Bureau of Labor and Statistics, which combines accountants and auditors into one statistical group, the pay range varies across the nation, as well as within the industry.
The highest-paying areas in the nation for accountants include the District of Columbia, where accountants make an annual average of $103,930, or $49.97 per hour. New York, New Jersey, Virginia, and California are also high-paying states to live in.
Contrast that with Jefferson City, Missouri, where accountants make an average annual salary of $56,800 per year, or Tallahassee, Florida, where they make $54,080.
Pay seems to fluctuate based on the type of industry an accountant is hired in, as well. For example, accountants working in the school and bus transportation industry are reported to make an average of $104,110 per year, while those employed in real estate earn an average annual salary of $77,830.
The amount an accountant can make goes up with experience and education, as well. Taking the extra steps to become a certified public accountant can really pay off. According to Accounting Today, a CPA with 20 years of experience could earn an average of $150,000—more than twice the median salary for a basic accountant.
Accountants who want to make more money could also finish a college degree (if they haven't yet) and lateral over into other finance-related careers, such as budget analysts, personal financial planners, and financial executives in corporations.
How Do Accountants Make Money?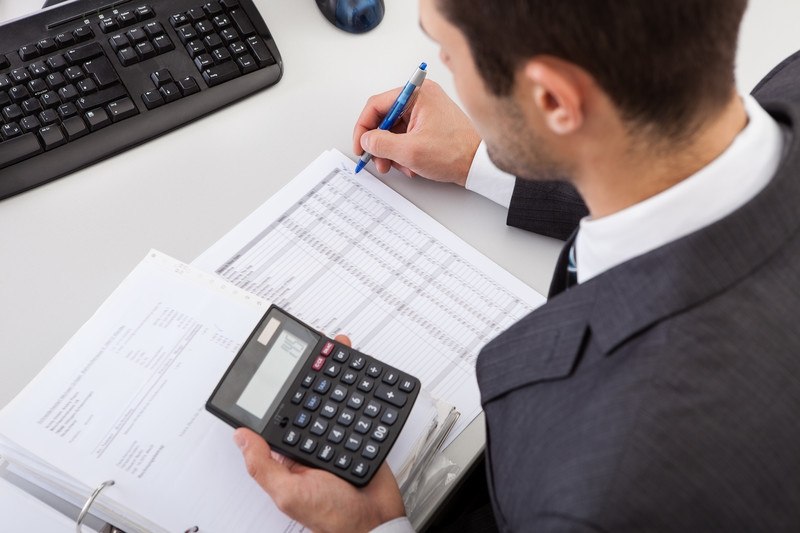 Accountants generally work full-time, normal hours in an office setting with plenty of structure and routine.
Many accountants work full time—around 40 hours per week—in a normal office setting. At some times of the year, such as tax season, they may work longer hours.
Describing a typical day for an accountant is a bit tricky, because there are a lot of different types of accountants working in several industries, and their jobs all vary slightly. However, there are a few tasks that most accountants do every day.
For example, since accountants work with financial records, they are often in charge of tasks such as analyzing operating costs and suggesting areas where a company can cut back expenses. They create budget reports, and they can help create company budgets, too.
It's often their job to audit financial statements, implement and maintain accounting systems, manage the payroll, organize financial records, and make sure the company is legally compliant with financial laws and obligations. They are usually in charge of releasing funds for tasks like paying invoices, as well.
The duties an account performs depend somewhat on the industry he or she works in. Managerial accountants manage the accounts for the organizations they work for, which could include tasks like tax preparation or working with financial advisors to manage stocks and bonds.
Government accountants help with government agency accounts or auditing private businesses and citizens. Public accountants can work for business organizations, government agencies, or individuals. Many of them work in public accounting firms, where they're assigned clients to work with.
Accountants could get overtime during tax season or at the end of fiscal years for the companies they work for.
There are quite a few professional accounting organizations across the nation. These help accountants with professional development and networking and membership in one or several of them look great on a resume.
Do Accountants Have Good Job Satisfaction?
A survey conducted by the Journal of Accountancy reported that two-thirds of accountants surveyed were happy with their salaries. Flexibility, work-life balance, and a good working environment contributed to their job satisfaction. Accountants working for non-profit organizations tended to have a higher job satisfaction rate than those working in places like banks, and that was attributed to the accountants at nonprofit organizations feeling a sense of purpose at work.
Another survey reported by Owl Guru indicated that 38% of accountants found their job meaningful, while 71% felt satisfied with their jobs.
This could be because accounting jobs are fairly routine, which fits well with the personalities that do best in these careers. The salary is also good, the hours are steady, and the jobs allow accountants to feel a sense of achievement as they complete their tasks. They also work indoors, which is a big plus for some people.
There are a few tradeoffs. For example, working indoors can be great during the wintertime, but an office can be stuffy during the summer. The structured routine of an office setting could seem like a perfect setup, but there could also be days when it's downright dull.
Consider the following pros and cons that accountants face:
Pros
Working as an accountant provides steady, routine jobs with normal working hours.
Accountants generally earn nice salaries.
Overall, job satisfaction is high.
Cons
Most accounting jobs require at least some college education, and many require a bachelor's degree, which means this career might be a little harder to get into than some other careers.
Accounting is continually changing, and accountants have to keep abreast of new laws, technologies, etc.
Accounting work can be repetitive, which could lead to boredom, and accountants who aren't paying attention to the details could make mistakes.
What Are The First Steps To Becoming An Accountant?
Occasionally, someone with an associate's degree in an area like bookkeeping can get junior accounting positions, get some experience, and eventually move up to full accounting positions. However, most employers require accountants to have a bachelor's degree or even a master's degree in accounting or a related field. Many of them require their accountants to have specialization certificates from the college, as well, in areas such as management accounting or internal auditing.
Finding a good internship can help accountants jumpstart their careers right out of college. These can be found through job boards, but accounting majors can also check major firms, local businesses, and government or non-profit organizations to see if they have anything available. Networking, paying attention to the details on the application, and creating a great resume is all-important for getting an internship.
Many accountants choose to take their career even further and become a certified public accountant. This requires passing a four-part national exam administered by the American Institute of Certified Public Accountants. Most states require candidates to pass all four parts within 18 months of taking the first part, although they don't have to pass them all at once.
People who want to become certified accountants also need to make sure their education falls within the requirements set out by the state they live in. This usually includes 150 hours of coursework, which is around 30 hours more than the hours set out for normal bachelor's degrees. Once a candidate has met the education requirements and passed the national test, he or she can apply with the state to become a licensed CPA. CPAs are usually required to have continuing education in order to keep their licenses.
Many accounting majors attend local colleges or state universities where their coursework is most likely to be accredited and accepted by the state for advancements like CPA licensure. However, there are a lot of great online options available now, too. Regis University in Colorado ranks as one of the top online accounting schools in the nation, followed by Trine University in Angola, Indiana.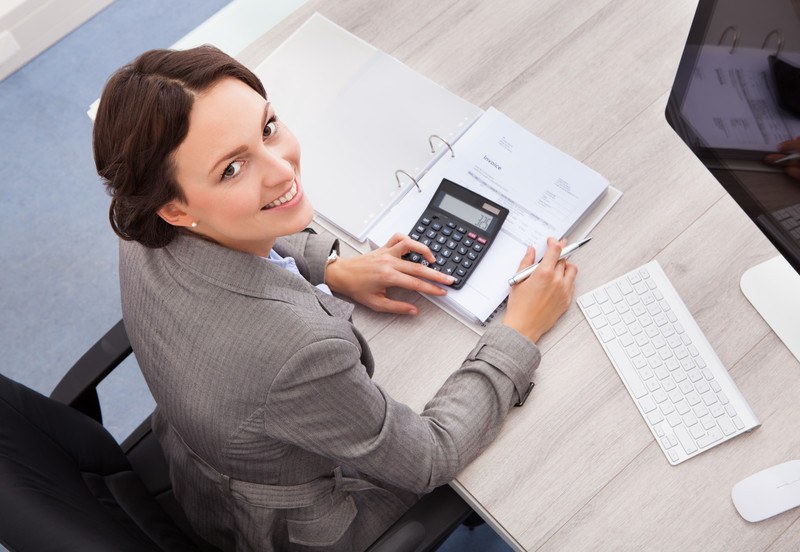 Accountants may have to work hard to break into this career, but the job satisfaction is high.
Do Accountants Make Good Money?
It takes a lot of effort to become an accountant, especially for those who want to go further and become a CPA. However, the jobs are structured and routine with good working hours, and that could be exactly what some people want for their lives.
But do accountants make good money?
The answer is yes, they make great money, especially when compared to similar jobs like tax preparation. With a median wage of more than $71,000 and a job satisfaction score of 71%, this could very well be a near-perfect career.

What's up ladies and dudes! Great to finally meet you, and I hope you enjoyed this post. Sign up for my #1 recommended training course and learn how to start your business for FREE!