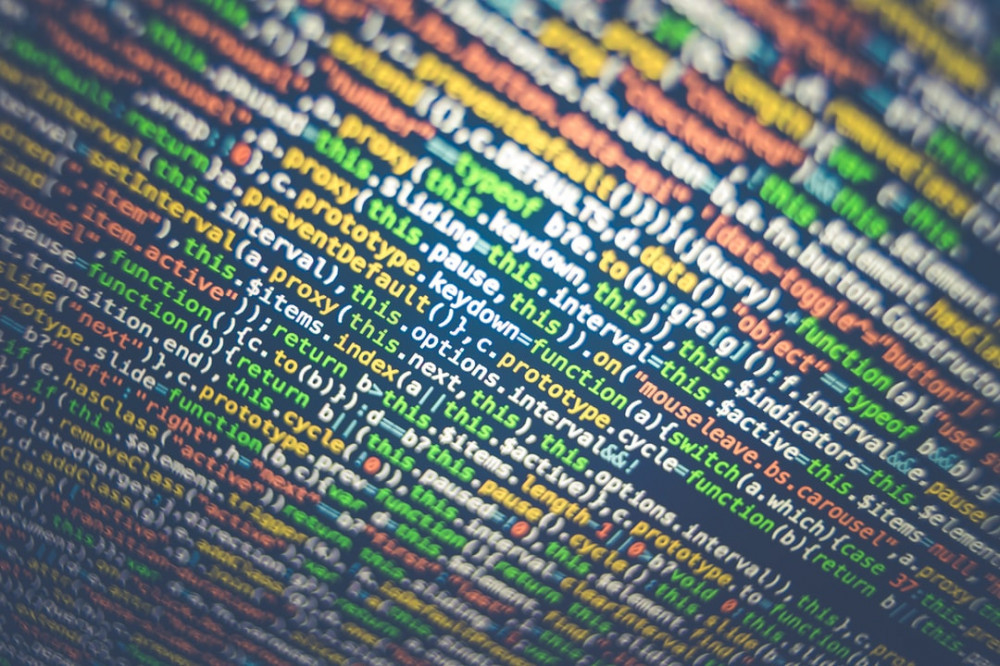 Godaddy Hosting Review: Is this the best web host for your business?

About GoDaddy
What Makes GoDaddy Unique?
The GoDaddy Online Reputation
GoDaddy Hosting
GoCentral (From $5.99/mo and FREE 1 month trial)

Personal ($5.99/mo)
Business ($9.99/mo)
Business Plus ($14.99/mo)

GoCentral Online Store ($29.99 and FREE 1-month trial)
Shared Hosting (From $3.49/mo)
Economy ($3.49/mo)

Deluxe ($4.99/mo)
Ultimate ($7.99/mo)

WordPress Hosting (From $3.99/mo)

Basic ($3.99/mo)
Deluxe ($4.99/mo)
Ultimate ($7.99/mo)
Pro WordPress ($9.99/mo)

VPS Hosting (From $17.99/mo)

Economy ($17.99/mo)
Value ($21.99/mo)
Deluxe ($26.99/mo)
Ultimate ($32.99/mo)

Dedicated Hosting (From $69.99/mo)
GoDaddy Servers
Cancellation policies
Customer Service Review
My #1 Gripe With Godaddy
Who's The Ideal Customer For GoDaddy?
GoDaddy Final Verdict
About GoDaddy
GoDaddy is one of the world's largest hosting companies with one of the most recognized drag-and-drop website builders. The company specializes in enabling newcomers to websites and hosting to get online in the easiest possible way.
With over 17 million customers and 72 million domain names worldwide, GoDaddy is recognized as the world's largest domain name registrar. They have server facilities in USA, Europe, Asia, India, Africa and the UK. The company has over 6000 employees and is a market leader in supplying ease-of-use website building tools and website hosting solutions.
What Makes GoDaddy Unique?
GoDaddy's website builder makes them stand out among the competition. They develop solutions specifically for people with little to no experience creating a website.
Unlike iPage and Bluehost's free web builders, GoDaddy's isn't an afterthought. Their drag-and-drop website builder is cutting-edge and comes with a hosting solution.
GoDaddy has also taken a unique approach to WordPress hosting. Emphasizing ease of use, their WordPress hosting plans come with everything you need installed and ready to go. This includes a feature that allows you to use WordPress in the same innovative way that the GoDaddy website builder works.
GoDaddy's innovative, award-winning technical support is another unique feature. They've built their entire support platform around a global call center network. Users can speak to an expert directly and get the support they need. Godaddy has several ways to contact their customer support, including email, phone, and live chat. Phone support is great for older customers that are not familiar with email, or prefer to talk to someone on the phone out of habit. Personally, I prefer live chat.
Another thing that makes Godaddy unique is that they are a domain registrar as well. You get that with a few other registrars like Namecheap or Domain.com, but I'd say that Godaddy hosting is more meticulously managed, or at least better advertised than these other companies, which seem to have their hosting as an after thought to the domain registry.
The GoDaddy Online Reputation
PC Mag and HostingAdvice.com give GoDaddy 4 stars, signifying a company with exceptionally good value. This is surprising because usually big companies get a lot of flack! The more customers you are, the more complaints there are. So far, GoDaddy stands out from dozens of other hosting companies.
GoDaddy Hosting
GoDaddy offers a wide selection of hosting packages. These range from basic Shared Hosting to dedicated WordPress Hosting and Cloud Hosting.
GoDaddy also provides specialist services for website and hosting beginners. These include the GoCentral Online store. The fact that Godaddy customer service can help you with all aspects of getting your business off the ground is very useful. You can use the to buy your domain and host and set up your business. Some extra forms of support may cost extra money on top of what you're already paying, but the fact that there are essentially unlimited resources in one area is sure to be appealing to some customers that like the "all in one" package feel.
GoDaddy's drag-and-drop interface works equally well on desktops and mobile devices.
GoCentral (From $5.99/mo and FREE 1 month trial)
If you're new to websites and hosting and want a professional website up and running in under 1 hour, this is the GoDaddy plan for you.
All GoCentral plans come with hosting and access to GoDaddy's drag-and-drop website builder. There's also an eCommerce solution that can give you an online store up in a few hours.
All GoCentral plans include access to thousands of professionally designed templates and themes. You can also choose from a huge selection of plugins to get the most from your website.
Personal ($5.99/mo)
Responsive website design suitable for desktop and mobile devices
Hosted website
Access to professional photographic images for your website
Business ($9.99/mo)
All Personal Features
PayPal integration
SSL Security Certificate
SEO Optimization Tools
Business Plus ($14.99/mo)
All Personal and Business Features
Social Media Integration
E-mail Marketing
Global Optimization
Facebook Page Creation
The Social Media Integration and website SEO tools deserve a special mention. If you're not familiar with SEO (Search Engine Optimization), these invaluable tools will help get your website seen by search engines such as Google. They can suggest keyword for you and even insert necessary information into the code of your website.
Social Media Integration allows you to connect your website with your social media pages with a couple of mouse clicks. You'll be able to promote your website and increase your social media presence with minimal effort. According to their customer service, this also includes help creating your social media accounts, and branding across platforms (like using similar graphics to create continuity.
The email marketing portion would let you collect email addresses (up to 5,000), then send out marketing campaigns to these contacts. That's very cool because it means you don't have to worry about integrating another service like Aweber or Mailchimp for your business. Again, the under one roof philosophy is playing out!
There are more options to the GoCentral platform, such as Search Engine Optimization, but the benefits are not as clear here. After speaking to a representative, it was clear they didn't know exactly either, but vaguely referred to keyword research tools, and perhaps an SEO analyzer. I wouldn't worry too much about this, and I have a better recommendation for learning SEO.
GoDaddy's GoCentral online store/eCommerce solution rivals those offered by Shopify.
GoCentral Online Store ($29.99 and FREE 1-month trial)
This is an online store/eCommerce solution to rival those offered by Shopify. The GoCentral Online Store comes complete with:
Shopping cart
Payment facilities
Stock control
Simple-to-use drag and drop interface
The built-in shopping cart lets you take credit card and PayPal payments easily. You can also choose to receive text messages to your cell phone every time somebody makes a purchase. The shopping cart even calculates local taxes and shipping costs automatically. You'll just need to follow the simple instructions and enter the information during the setup process. This is more geared to actual online stores. Since I focus on affiliate marketing, I wouldn't use this particular option, but it could be useful if you plan on selling physical products.
Shared Hosting (From $3.49/mo)
GoDaddy developed all of their Shared Hosting packages with novice website builders in mind. They come with 1-click install and award-winning, 24/7 support.
Users have a choice of:
Windows- or Linux-based servers
24/7 security monitoring with DDOS protection
1GB of database storage
You can also choose from 125 free applications, including WordPress and Joomla. All Linux hosting plans (recommended) are built on cloud-based servers.
Economy ($3.49/mo)
1 Website
Unlimited Bandwidth
Free Domain Name
Microsoft Office 365 Email
Deluxe ($4.99/mo)
Unlimited Websites
Unlimited Storage
Unlimited Bandwidth
All Economy Features
Ultimate ($7.99/mo)
2x Processing Power and Memory
SSL Security Certificate
Premium DNS
All Economy and Deluxe Features
For an additional $1.99/mo, you can get daily backups of your website and 1-click restore.
As your business grows, you can increase your hosting resources by moving to a GoDaddy business plan. Prices start at $19.99/mo
Does GoDaddy have the best WordPress Hosting solution?
WordPress Hosting (From $3.99/mo)
If you're new to WordPress, this is possibly the best solution available. GoDaddy's WordPress Hosting takes care of all of the hard work for you, including installation and any updates. You'll also receive daily backups.
All WordPress Hosting plans comes with pre-built WordPress websites. You can customize them to your liking by using GoDaddy's drag-and-drop interface. You can design a WordPress website and have it live in less than one hour.
GoDaddy's WordPress Hosting comes with access to thousands of templates and plugins. It takes little more than one click to install them. You'll also receive a free domain name and a Microsoft Office 365 E-mail account.
Basic ($3.99/mo)
1 Website
10GB Storage
Support for 25,000 monthly visitors
Search Engine
Deluxe ($4.99/mo)
1 Website
15GB Storage
Support for 100,000 monthly visitors
Visibility Wizard
Staging site for testing
Ultimate ($7.99/mo)
2 Websites
30GB Storage
400,000 monthly visitors
All Deluxe Features
SSL Security Certificate
Malware scan and repair
Pro WordPress ($9.99/mo)
This is for developers or those with multiple WordPress sites. You'll receive:
Unlimited Websites
Built-in security
Advanced developer tools and features
In addition to all of this, your sites will be hosted on higher performance servers, which makes this plan ideal for resource-heavy blogs.
VPS Hosting (From $17.99/mo)
For fast-growing websites, GoDaddy offers excellent managed VPS Hosting plans, which reflect the same dedication to making things simple. All VPS plans come as managed or fully managed services with SSL security certificates.
Economy ($17.99/mo)
Value ($21.99/mo)
Deluxe ($26.99/mo)
Ultimate ($32.99/mo)
All plans come with Unlimited Bandwidth and 3 dedicated IP addresses.
Dedicated Hosting (From $69.99/mo)
If your website starts getting incredibly high levels of monthly traffic, you can transfer your website to a GoDaddy dedicated server. Basically, this means that you get your own server with a minimum of 1TB storage based on a multi-core processor. Dedicated Hosting comes with a variety of high-level resources.
In this area, GoDaddy offers surprisingly good value compared to other budget hosting companies. The server specifications are also extremely impressive.
GoDaddy lets you build websites quickly and get back to the finer things in life.
GoDaddy Servers
GoDaddy uses leading server technology, which they keep in tier 2 data centers in Arizona, California, Illinois, Virginia, LA, Chicago, Netherlands, and Singapore. The majority of services run through a network of data centers in Phoenix, Arizona, where GoDaddy's team monitors the entire data center network. So far, they've kept expanding their network in response to customer growth.
Cancellation policies
Like many hosting companies, GoDaddy bills accounts annually. If you aren't satisfied with the service provided, you can cancel your account at any time. GoDaddy also offers a refund policy, which you must activate within 30 days of your initial transaction.
Some examples from GoDaddy's vast selection of website templates.
Customer Service Review
GoDaddy has customer support. I called them several times and spoke to live chat as well. Everyone was very friendly, and even sounded like native English speakers on the phone. Gasp! Everyone was easy to understand, and could answer all my questions quickly, without putting me on hold while they look up the answer.
This gives them a distinct advantage over other hosting companies: Instead of calling USA-only or premium rate numbers, GoDaddy customers can dial local numbers no matter where they are.
The quality of GoDaddy's support ranges from very good to excellent. One distinct advantage lies in the simplicity of GoDaddy's website builder and WordPress Hosting. Also, thanks to the tutorial videos and support forums, you'll only need telephone support if you come across an especially big problem.
After my nightmare experience with Hostgator I expected trashy support since Godaddy is so big. I was pleasantly surprised.
Godaddy Bookkeeping
A small aside, but I love their bookkeeping software. It's very simple to use, and great for simple online businesses like affiliate marketing that have just money-in and money-out. It can't really compete with services like Quickbooks in terms of versatility and advanced features, but I don't mind paying $100 per year to do a simple tracking of my expenses that I can check on the go.
My #1 Gripe With Godaddy
Godaddy is pretty awesome in terms of their all-in-one online business building solutions. They have great support, and literally everything you could want to build your business. But they are not my #1 recommendation for host, website building advice, domain registrar, or pretty much any other tool. Why? They simply upsell too much, and they get newbies paying way too much stuff for things they don't need.
Here's a good example:

The run occasional deals where you can buy a domain for $0.99. The year after, that same domain can cost $18.99. What?! Why would I do that when I can get the same domain for $9.99 every year and be done with it. Sure, it's the same price if you count two years, but once your business runs for 10 years, you're spending a ton more money.
Here's another example:
When you buy a domain name, for example a .com, they try to sell you 10 other domains names, including the .org/net/info/club/co. Since there are so many domain extensions, you simply can't own them all. Why try to? Suddenly, you're paying $100 for a group of domain names instead of $10.
One more example:
For the GoCentral package, it seems like a really cool deal. But including things like "social media" and "search engine optimize" seem like the benefits are a bit fuzzy. When speaking to a phone rep, he said that the social media feature allows you to integrate social media into your site. Um, why isn't that free? Any website can do that. And the SEO part? He gave me the impression that their SEO feature will help me rank better. But SEO has to do with more than just keywords, there's a lot more to it.
So I feel some of the GoCentral advertising is a bit excessive in what they promise.
Last example:
Some of their prices are kind of crazy. Their SSL certificates are like $40/year when I can get them for $9 or even free at other places. Privacy costs $7.99 per domain per year, when I can get the same for $2.99 per year or even free.
Who's The Ideal Customer For GoDaddy?
For those that want everything under one roof and aren't on a shoestring budget, Godaddy hosting can be great. Though the prices are more expensive, the convenience can be a major plus for someone that just wants a website now, and doesn't want to fuss with learning how to build a WordPress website.
The downside, of course, is that you then become dependent on the support, and continue to pay for it. While I can run a large affiliate website for basically $50 per month, including hosting, domain, email, and all the bells and whistles, you may end up paying much more with all of Godaddy's services. If you are making money and not wasting your time on tech, then the price won't matter much. But for many newbies, those costs add up fast.

GoDaddy Final Verdict
I can see why GoDaddy hosts millions of websites worldwide.
If you're looking to launch your first website or WordPress blog, you should give GoDaddy some serious consideration. You could even take the free 30-day trial, have your website live and maybe even start making money before your first payment is due (depending on what your business model is).
For me, I've learned enough that I decided to move away from Godaddy services and move on to cheaper, more specifically designed services. I have my host at one location, registrar at another, email marketing at another, content management at another, and so on. Sometimes, a service that does just one thing can do it better and more efficiently than a service trying to do everything. That being said, I have spent years troubleshooting this stuff!
Now I'm happy I did, because it means I know how my business runs and I can make sure I'm paying a fair price for things (as well as getting good work), but I realize not everyone wants to run their business in the same fashion.

Anyway, Godaddy hosting gets a great rating in my book!
My all-time favorite host is Kinsta. They are pricey, but freakin' fast fast and the support is rock-solid. The STARTER plan is great for one website, but I recommend the BUSINESS 1 if you want to build multiple websites

What's up ladies and dudes! Great to finally meet you, and I hope you enjoyed this post. Sign up for my #1 recommended training course and learn how to start your business for FREE!