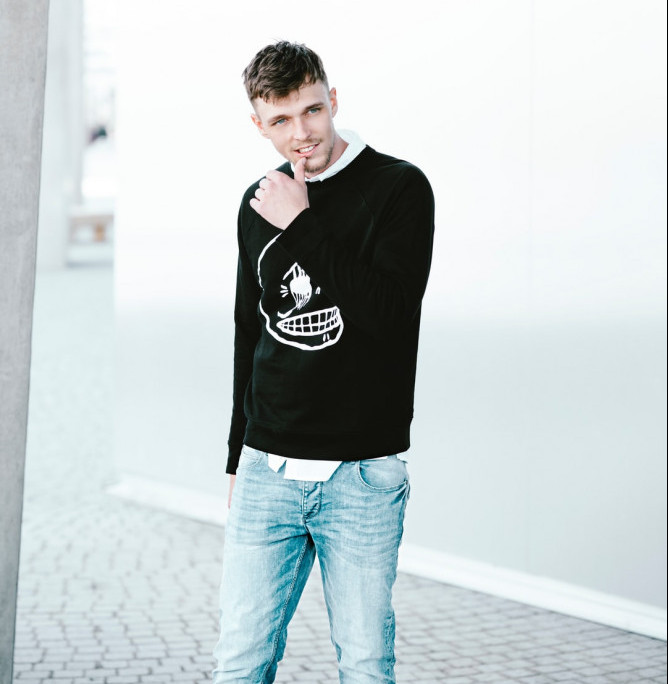 "Men's Clothes" is way too broad of an industry to tackle with one affiliate site, but with these affiliate programmes, you'll be able to narrow down your target audience to one specific type of man, style, or clothing item.
With online shopping continuing to increase in popularity, men's fashion and clothing is a great affiliate category to target. Especially since most sites offer a 100% happiness guarantee and free returns and exchanges. Which makes people feel more comfortable about purchasing new products even if they can't try them on at a store first.
See how the pros are cashing in with simple affiliate websites using my recommended affiliate training.
Includes, live help, tech support, and step by step lessons!
Many of the options below are traditional "online shopping" style stores, where you buy online, they ship to your house, etc. However, don't forget to think outside the box. StitchFix for Men has an affiliate programme, and they send you random clothes they think you will like. Indochino is a made-to-order online tailor that will send you a custom suit, then pay for the specific tailoring costs to make it perfect.
Here are more of the best affiliate programmes for men's clothing I could find. You can also check out these men's fashion affiliate programmes.
Affiliate Programmes for Men's Clothing
Men's Modern Wear
Men's Modern Wears offers a very high 20% commission and a 7-day cookie life
Men's Modern Wear is an urban clothing and streetwear company based in Cleveland, Ohio. You can find everything from jackets, coats, shirts, shorts, pants, accessories, and more to fill out your wardrobe. They run lots of specials like free shipping and discount codes throughout the month as well.
Their affiliates receive a very high 20% commission on every order and a 7-day cookie life. Men's Modern Wear will also create trackable coupons for you to share with your followers. You can post links on your website and social media pages. They also allow you to repost any of their photos or create your own collages to promote your affiliate links or coupons.
Reasons To Promote Men's Modern Wear: Very high commission, custom affiliate coupons and weekly payouts.
Bonus: Unlike most affiliate programmes, they payout every Friday through Paypal so you don't have to wait to get paid.
Paul Fredrick
Get tiered commissions between 9-15% and 15-day cookie life
For over half a century Paul Fredrick has been a leading men's catalogue for suits, sport-coats, fine dress shirts, ties, knits, and more. They guarantee a perfect fit but if it's not, you can exchange if for free. Their goal is provide their customers with a full line of men's apparel to meet any business or casual business need.
Affiliates receive a base 9% commission for monthly sales under $100. They also have tiered monthly commission system to reward higher sales. For $100-$249, you get 11% commission. For $250-$999, you get 13% commission. For monthly sales that exceed $1000, you earn 15% commission. Affiliate links have 15 day cookie life. They also offers monthly coupon codes.
Reasons To Promote Paul Fredrick: Tiered monthly commission system, long cookie life and a perfect fit guarantee.
Bonus: Paul Fredrick's tiered monthly commission rewards affiliates who produce higher sales volumes and offers monthly coupon codes to help convert leads into loyal customers.
Wolaco
Wolaco affiliates get 10% of sales and a very long cookie life of 90 days
Wolaco started off as a successful Kickstarter campaign that exceeded their goal by 400%. They set out to make the world's best men's compression gear for the modern athlete. Which means it is not only is their clothing comfortable, breathable, durable, and sweat-proof, it also has handy pockets to store phone, keys, and cards. Wolaco proudly manufactures all of their product in Los Angeles, CA USA.
For every sale you refer directly to Wolaco you get 10% of the total sale value. Their cookie life is 90 days which is very high for a retail company. They use Refersion to manage their affiliate network, track sales, and sent out payments.
Reasons To Promote Wolaco: High retail commission, long cookie life and American made products.
Bonus: Wolaco only makes high tech durable compression gear for men so it great for active wear niche sites. Their long cookie life and high retail commission makes them worth checking out.
Mott & Bow
Earn unlimited 20% of sales with a 14-day cookie life
Mott & Bow started in 2013 with the goal of making luxury jeans at reasonable prices. They offer easy-to-wear affordable styles.
Affiliate can earn unlimited commission and receive 20% on sales. Mott & Bow gives exclusive offers for your readers and followers only.
Reasons To Promote Mott & Bow: Unlimited commission potential, high commission rate and exclusive offers to benefit from.
Take Note: Like Wolaco, Mott & Bow has a high retail commission rate but their cookie life is only 14 days.
Brooks Brothers
Brooks Brothers offers 6% on all sales and 7-day cookie life
Since 1818, Brooks Brothers has outfitting generations of families, corporate men, political leaders, actors, sports legends, and military heroes with their unique combination of quality, superior service, and product innovation. They are the country's oldest clothing retailer and have upheld the same traditions and values for nearly two centuries.
Affiliates receive 6% commission on sales with average orders of over $200. Their affiliate link cookie life is 7 days. Brooks Brothers uses CJ to manage their affiliate programme. Once you've signed up for CJ, you can search for and join their affiliate programme. You will also receive access to their dedicated affiliate marketing team along with marketing materials and promotions.
Reasons To Promote Brooks Brothers: Well respected brand, high quality products and high average orders for affiliates to benefit from.
Duluth Trading Company
Duluth Trading Company offers their affiliates 6% on all sales and long 14-day cookie
Duluth Trading Company creates durable functional workwear that can endure the demands of hardworking men. They have become a well-known brand because of their funny TV commercials. While they might not take themselves too seriously, they take a lot of pride in their ingenious workwear.
Not only do they create workwear for men and women they also make luggage, dog gear, and other gadgets. All their products come with a No Bull Guarantee. If you are not completely satisfied for any reason, you can return it for a refund of its purchase price.
Affiliates receive 6% commissions and a 14-day cookie life. They use Avantlink to track sales, send out payments, and provide marketing tools and materials to help you succeed. You can also contact their passionate affiliate team with any questions you might have.
Reasons To Promote Duluth Trading Company: High quality products, nationally known brand and long cookie life.
Bonus: Duluth is a well respected brand that prides itself on its high quality and innovative workwear. They offer a long cookie life and 6% commissions which is very high for a retail brand.
Men's USA
Affiliates get a $15 commission and $30 for sales over $500
For over 25 years, Men's USA has been selling discounted suits, shirts, shoes, and ties. They offer the same quality as brands like Armani and Boss without "the names". If you are not 100% satisfied with the fit, fabric, or quality, you can return it for a full refund.
Affiliates receive a $15 commission and unlimited referrals. The average transaction is between $109-$149. The cookie referral period is 45 days. Men's USA offers performance incentives. You will get $30 commission for sales greater than $500. They are also multiple affiliate networks to make it easier to join.
Reasons To Promote Men's USA: High quality at discount prices, flat commission fee and performance incentives available.
Bonus: Men's USA offers a long cookie life and a flat commission amount so you receive credit on every sales. Plus if you have sales greater than $500, you get a higher commission amount.
OppoSuits
OppoSuits offers up to 10% commission with a 30-day cookie duration
OppoSuits offers men's style that's the enemy of ordinary. They offer a range of over 100 designs and have customers in over 50 countries.
Affiliates receive up to 10% commission of sales with a cookie life of 30 days. OppoSuits uses ShareASale to track sales and process affiliate payouts. You can use your website, blog, or social media pages to promote your affiliate id.
Reasons To Promote OppoSuits: Unique products, long cookie life and high commissions for affiliates to profit from.
Bonus: OppoSuits only sells cutting edge fashion so it may not be a great affiliate programme to target men looking for more classic-looking clothing.
Mr. Porter
New products are uploaded twice a week so you will never run out of content to promote
Mr. Porter is an award-winning global retail destination for men's fashion. They have a total of 2.5 million unique visitors each month and more than 25 million monthly page views. They offer same day service in London and Manhattan and free returns and exchanges. New products are available every Tuesday and Friday so you will never run out of products to promote.
Their affiliates make up to 6% of net sales excluding shipping, taxes, and returns. The cookie life is 14 days. Mr. Porter create new banners and assets every week to promote new product launches. You also have access to ads, banners, and links along with their product data feed to know which products to market.
Reasons To Promote Mr. Porter: Award-winning men's fashion website, new products uploaded twice a week and lots of marketing materials for affiliates to make good use of.
Take Note: One negative of Mr. Porter is they only approve the highest-quality fashion and lifestyle websites for their affiliate programmes. You have to go through their approval process before you can start promoting their website.
Old Navy / The Gap
Get 4 affiliate programs in one with Gap Inc
Old Navy has been delivering great fashion at great prices since 1994. They've earned a solid reputation for bringing fun, fashion, and value to their customers. Since your target audience will most likely already know and trust Old Navy, they will be more likely to click on one of your links and shop on their website.
Affiliates get 4% on merchandise and 1% on sales items which is fairly low. However, since they keep their prices low, they attract a wider audience than other sites like Brooks Brothers or Duluth Trading Company. The cookie life is only 1 day so unfortunately you don't have a very long time to convert leads. However, because Old Navy is owned by Gap Inc, shoppers can use their universal cart. So when they shop at Old Navy, The Gap, Banana Republic, or Athleta you will receive credit for the sales you referred.
Reasons To Promote Old Navy / The Gap : While the commission rate is low. You receive a commission when someone uses your affiliate id on any Gap Inc. website which is like getting 4 affiliate programmes in one.
Affiliate Website Ideas
Now that you've read about the top 10 affiliate programmes for men's clothing, it's time to figure out what niche you should target. You've probably notice for the list that there are lots of different types of men's clothing. For example, you could promote business wear, work wear, casual wear or active wear.
One niche you could focus on is men's suits and business wear. You could write about all different of types of business clothing in all price ranges. A few good affiliate programmes to use would be Brooks Brothers and Paul Fredrick for more high end suits or Men's USA for more budget friendly options. Paul Fredrick has a better commission rate (9-15%) than Brooks Brothers (6%) but Brooks Brothers is more well-known and trusted brand.
You could even focus on a more target niche like discounted men's suits. Men's USA would be a great affiliate programme to use for this one too. They offer a flat commission rate so you get paid $15 for every sale or $30 on sales over $500.
Another niche website idea is men's active wear. You could promote high tech clothing from Wolaco or more budget friendly active wear options from Old Navy. Wolaco has a better commission rate at 10% and a very long 90 day cookie life. However, Old Navy still gives their affiliate 1-4% of sales. Plus you receive credit anytime someone buys something from any Gap Inc. website with your affiliate cookie.
And although shoes are not clothing, there are tons of angles there as well. There's lots of shoe affiliate programmes out there to take a look at.
Boost Your Affiliate Earnings
These 10 affiliate programmes are just the beginning of what's possible. There are literally hundreds of ways to earn affiliate commissions with your website, including product reviews, top 10 lists, how-to guides, and more
But what about traffic and conversions? How do you make sure your affiliate links get clicked?
I used the affiliate training here to turn my brand new website into a six-figure income generator in less than two years. Build a business, not just a pocket-money side project!
Well… are you ready to have YOUR VERY OWN WordPress website built and launched in under 10 minutes?
It's easy at Wealthy Affiliate. Take a look at this video and you will find out exactly how to build a FREE Affiliate website on the Wealthy Affiliate platform, easily and quickly. This is where you can begin the process right NOW . . .
Wealthy Affiliate Training Video – Create a FREE Website
As you can see, it is simple and FREE to get started today.
Join Me. Join Our Community.
There is No obligation. No credit cards. It is Simple and FREE and can be done in 3 simple steps:
The decision to join is in your hands but I can honestly say that you will not regret it and you won't look back once you have joined. It's a total no brainer. Once you join, it really is as easy as 1-2-3 and you will have your website built and launched ready to learn, earn and grow.
Help Whenever You Need It
Once you join through the Wealthy Affiliate platform, you will be amazed at the support you have within the platform. It really is second to none. I can say with absolute certainty and from personal experience that this is the best training and mentorship platform for building a successful business online, hands down.
I look forward to welcoming you and to supporting your success!
Please feel free to leave any comments below.