Starting a blog in this day and age is pretty simple, well, it's definitely much easier than you would think. You don't have to be an expert on coding and with just a few clicks, you can have a blog up and running, live online and ready to be viewed by anyone in the world. There are a million and one reasons why someone might want to begin blogging, however, I personally use my blogs to make money and if that's what you would like to do then I can help you do it.
Making money as an affiliate blogger is much easier than starting up any other type of brick and mortar business. You do not need investors. You do not need inventory. You do not need staff.
The great thing about blogging is that it is inexpensive and you can learn as you go. The added bonus is that you should see the results of your work incredibly fast too. Imagine investing in a business such as a small restaurant, you would easily need $100,000 or more, and most restaurants plan to lose money in the first two years of getting up and running. You could possibly break even in your third year, and be profitable by year 4. However, your margins will be slim, and as we have all witnessed during this pandemic, even brick and mortar businesses are susceptible to outside forces.
It is extremely possible for an affiliate marketing blog to be profitable in under six months. The cost of running your business is just a couple dollars per day (wow!). Your business can be run from literally anywhere you choose, anywhere in the world, and for me, there is no place like home (unless it's holiday time)! You do not require a license. You do not require any prior experience and perhaps most importantly, you do not require any specific schooling or certification.
One major benefit is that since you are doing all of the hard graft yourself (at least initially) then it's also "cheap to fail". The only thing you do risk is your time. If this is going to be your first blog and it fails, then just chalk it up to experience and get a new one up and running in a few minutes. It'll only cost you just $15.
It takes a fair amount of work and dedication but I can honestly say that making money from blogging is a reality and if you are prepared to put in the effort, then it is definitely a reality that pretty much anyone can achieve.
Before I begin, I should clarify one thing; a "blog" and a "website" are basically the same thing, so I might use the words blog and website interchangeably. Blog usually means an informational website like the one you're reading now, while website can be something like Facebook, Shopify, Wikipedia, etc other types of online properties. All blogs are websites, but not all websites are blogs. Hopefully this clears thing up for you.
Step 1: Know The Three Parts To Your Website
3 Main Components To Your Website
There are three basic things you need to get your website functioning properly:
Domain
Hosting
Website Builder (CMS)
They all work together to make the millions of websites available on the internet. Just those three things!
The domain is the website address, that's fairly obvious.
The hosting is the place where you store your files: images, text, and code.
The website builder is the engine that runs everything and displays it beautifully in order for people to read it on their computer or smartphone.
There are a whole host of options out there for website builders, however, for our purposes, we are going to use WordPress. It's versatile and it is free. This allows you to do many great things on it, and it also means that you also have a great choice of hosts but this is something that I will discuss later. I will give you some ideas and options for services for each of these components on this page.
Domain: $15/year
Hosting: $10-$60/month
Website Builder: Free
Step 2: Build Your Website
Wealthy Affiliate is the platform that I used to build and host my affiliate blogs, and it's definitely the company that I personally recommend for anyone who is new to the affiliate marketing industry. Wealthy Affiliate is a platform specifically for anyone who wants to build affiliate blogs and earn an income online, so it is tailor made for what we're trying to do here.
The domains at Wealthy Affiliate are fairly priced ($15), and their hosting is excellent. Membership costs $49 per month, and with that you get WordPress optimised hosting for up to 10 websites. In addition to this, you also receive support from a highly qualified and specialised tech team designed with newbies in mind (you will never be on your own with any technical issues, ever!)
The WordPress installation process is extremely easy to use at Wealthy Affiliate. You have the facility to create a free account and can get started building your free blog immediately, then, if you choose to upgrade later on, you can turn your blog into a money-generating business.
SSL certificate & SiteSecurity for website security
access SiteSpeed for lightning fast website loading times
image optimizer for better page loading speed
SEO plugin for search engine optimization
spam blocker to protect your visitor engagement
SiteHealth to let you know index status and rank status
managed website hosting if you run into problems
Website Building Step 1: Choose A Free Website or Premium Website
On joining Wealthy Affiliate you can start with the free Starter membership and build a free website. This allows you to check out the platform and see if you like it.
Website Building Step 2: Name Your Website
Take a look down below as an example of how you would go about getting started. When you are building your main affiliate blogs for your business, you should choose a .com domain name. With Wealthy Affiliate hosting, it's so simple to "transfer" your free domain to a regular .com website with the click of a button.
The vast majority of members build a free website to start of with, they do the beginner training modules, then upgrade to a Premium account and 'move' or transfer their work or 'blog' to a .com at that point.
Website Building Step 3: Choose Your Design
WordPress "themes" are the design foundation of your website and they frame how your site looks to visitors. When you use WordPress you have an advantage as it will automatically install things like menus, sidebars, fonts, and color schemes. You will then be able to work within this framework to make further changes such as adding articles or putting links into your menu.
When it comes to picking a theme, I would always advise choosing something simple. White background, black text. I would definitely not advise something over complicated like moving images, complex navigation systems, or a complicated home page with tons of default images and fancy elements that are just too much. Choosing something simple will make sure that your faster results as you will not be distracted or caught up in the design of your website. It is the hard work and content that matter most.
I'm not saying that it isn't fun to experiment with themes to find your perfect style but only do this once you have built your website. In the initial stages, simply pick a theme that you think will do a good job!
Website Building Step 4: Run The Builder
Building your affiliate blog takes about 30 seconds, then you are ready to log in and start publishing quality content! Your content is what will be indexed in Google and what will drive traffic to your website. That traffic then converts to affiliate sales, and gets you paid!
After you click "Build my website", then Wealthy Affiliate will automatically create your blog in the background! It is as simple as that!
Step 3: Three Basic Elements To WordPress Design
Many people get a little stressed out when building out their first site as they start to worry about learning code and all or the other intricate technological details that they might have to learn. However, you are in the fortunate position that technology has advanced massively in the last 20 years and this means that creating and building a website takes just a few minutes.
So, the priority now is to make your website look aesthetically pleasing (or make your website look nice). WordPress, makes this relatively east too. There are three main areas you want to get to grips with in the beginning.
Themes
Plugins
Menus & Widgets
Attention: In a recent update, WordPress has added an option to select between the "block" editor and the "classic" editor. Both have their advantages and disadvantages..
However, the block editor is the way forward, and is improving year-on-year. If I were you, I would pluck up the courage to work out how to use the block editor. It's pretty awesome. Classic is still great but sticks to basics. 95% of tutorials you'll find on YouTube etc will demonstrate in Classic. You can give both a try, so don't worry too much.
Basic Element #1: Themes
There are 10,000+ free themes on WordPress that you can also choose from. On top of that, you have the opportunity to purchase loads of premium themes from a variety of companies. Your 'theme' is the design of your site. It is how your site will look online to visitors.
Go to Appearance > Themes to get one that suits you. I would always recommend GeneratePress if you are starting out. It is generally a good theme with plenty of customisation options and isn't too confusing.
I would advise you to start off simple.
As someone new to the game, it is really easy to get caught up in trying to make everything look beautiful, engaging and professional. These types of themes are definitely aesthetically pleasing, however, many of those extra details can be distracting to visitors and are actually unnecessary to actually earn money from your website.
Also, bear in mind that learning all these new skills such as editing and changing things on your site requires a fair bit of time and skill. I would absolutely recommend learning these things, but all in good time, not in the immediate future. For now, a basic setup is all you need. Go to Settings > Reading and make sure "Your homepage displays" is set to "Your latest posts". Done.
Publishing content is absolutely the core of your business as this is what drives traffic to your website. I will provide you with some strategies later on which should help you to create content and publish articles. This is what you need to do in order for you website to make affiliate sales. Advertising revenue can be an added bonus. Something that you might also be looking to do at this point is to create a logo, Fiverr.com can provide this at an affordable price.
Basic Element #2: Plugins
WordPress "plugins" are very similar to apps that you can install on your website to add functions or to change how your site looks. There are quite a few plugins that will work in the background to optimise your website, such as search engine optimization or caching plugins. There are also a whole other variety of plugins creating features some of which will be seen by visitors and some which are have interactive features (which is quite exciting).
A cool example is if you wanted to have star ratings on your reviews, then you could add a star rating plugin. It is important to understand that some plugins work in the background of your website to help you with search engine optimisation or creating a sitemap so the almost seem invisible to you. Other plugins are highly visible and actually used by visitors to your website.
Plugins are great. When used properly they can actually increase your traffic, visitor engagement, and affiliate sales! However, too many plugins, or badly-made plugins will slow down your website and be detrimental.
It is simple and easy to add a new plugin! Always check when it was last updated. You want to be sure that it is updated every few weeks, however, you do get some really good plugins that will go for months without updates. I would advise you to never install a plugin which hasn't had an update in over a year. This could be a security issue.
Basic Element #3: Menus & Widgets
Menus and widgets are some basic design elements to all WordPress websites that you can play around with. Each WordPress theme design will be different. Some themes will have just one menu. Others will have six. Some themes will have one widget area in the sidebar. Many other themes have both footer widgets and header widgets in addition to the sidebar.
WordPress Menus
With menus, you need to create a menu first, then add pages to link to, then save the menu, and add it to a specific menu location tied to your theme. With time, you will get used to how you want to lay things out on your site and it will be come natural for you. For a brand new website, I would advise adding basic pages such as about me, privacy policy, affiliate disclosure, and an initial core content. For example, I would add my "How to Start An Affiliate Blog" article to the menu.
WordPress Widgets
Widgets are kind of like menus, but have more features. You can add HTML code, image, email opt-in, and more. Some themes may have unique widget options, or you can add more widget options with plugins. Widgets typically appear in your sidebar, header, or footer. Their location depends on the theme you install.
Once again, the simpler, the better. Don't try to add a load of videos or moving gifts to any widgets. It's going to slow down your website.
What About Other Ways To Design Your Blog?
There are countless ways to modify and embellish your website, and as you become more familiar with WordPress, you will develop your skills. As I have said previously, you do not need to know any code at all to have an awesome, beautiful, profitable website.
As your site advances and the money starts to come in, there may be times when you choose to hire a freelance coder and that's absolute ly fine. It is possible to hire a really good web developer for $35-$50 per hour. Any little intricacies that you want fixed on your site can usually be sorted in under and hour. More complicated ones might take a couple of hours, but it's really not big deal. Having said that, if you're just starting out, just get the job done your self and keep it simple for now.
Step 4: How To Make Money From Your Blog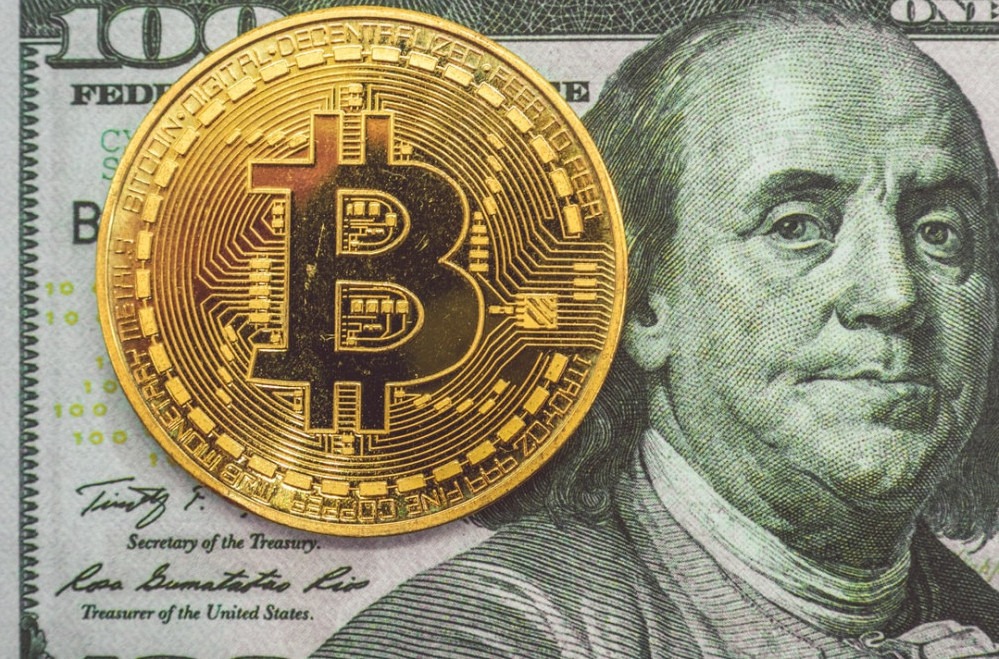 The majority of your work as a blogger is going to be writing articles for your website. Writing articles, is what gets people visiting your site. Every time you do a search in Google, you are potentially looking at stuff that bloggers write about. It could be recipes for weight loss for the over 40s night, or how to fix your computer. It could be something like can I feed my baby on a new baby led weaning programme or what's the correct the best way to take pictures on my camera.
Now that you have a blog, you're on the other side of the transaction. Rather than look for information, you're producing it. That's how you get paid. The more you write, the more you get paid.
If writing is not your forte or if you really can't stand doing it, then you really have to consider outsourcing all the work. However, I would highly recommend you start by learning the basics of writing and search engine optimization for yourself. This means that when you start to pay someone else to write for your blog you will actually be able to manage them properly and not just blindly believe that they just know what they are doing. It is extremely important that you are able to give them proper direction in order to secure your own success.
Money Making Method #1: Affiliate Links
If a company has an affiliate program, you can sign up (for free), and they'll give you a special link with a unique code. For each sale you get, you can earn a commission. Percentages range from 1% up to 100%, and earnings per sale range from $.10 to $1,000+.
There are millions upon millions of products that you can promote in practically any niche that you can imagine. The potential is limitless. You could practically think of any product imaginable and there is probably and affiliate programme out there for it.
The key is to write helpful content that people want to read and will the buy products based on your recommendations. There is an unlimited wealth of opportunity out there to make money in this way. People are so accustomed to buying online these days, they are always searching for product reviews, comparisons, and tutorials.
***Remember that your aim isn't to create an online shopping mall. You want to create a website about a specific topic (niche), and are recommending products based on the information that you write. If you would like to learn more about the affiliate marketing process I recommend you continue reading to the bottom of the page for resources on learning affiliate marketing.
Money Making Method #2: Display Ads
It is extremely easy to implement display ads on your website and the great thing about them is that you don't actually have to sell anything. You continue to publish your content articles as normal and stick in the ad code. The ad networks will take care of the rest. It is simple and it is easy. These payouts are from the Mediavine ad network.
The big advantage of display ads is that you don't have to "sell" a thing. You simply have to drive traffic to your site and the ad network will do all the work to place ads on your site in optimal positions. The ad companies will also find companies/products to fill the ad space so it's relevant to visitors on your website.
The only real issue is that they pay just a few pennies per view/click, therefore in order to earn a decent amount of money, you really do need a substantial amount of traffic coming to your site. This can be difficult to achieve and it does take time to gain momentum. You will most certainly need at least a few thousand visits per day to be making good money with display ads.
This type of ad revenue is an example of super passive income though, and is ideal if you are thinking about selling your website down the line.
WOW! Sell Your Website For 36x Monthly Revenue
Were you aware that you can sell your website once it's making money? Typically, affiliate blogs sell for 20x-40x monthly earnings, therefore, a website earning $1,000 per month can sell for $20k-$40k.
I really love having a passive income, however, it's pretty awesome to know that you're not just creating and building an income stream, but you're also building an exit strategy should you need or want it. In fact, this could potentially become your retirement plan, just one single website, can you imagine? A website earning $30,000 per month in revenue could potentially sell for around a million dollars. I realise that if you are new to this industry you will be thinking that $30k net income sounds pretty unrealistic, however, it's very realistic, and this isn't even in the realm of "top earning" affiliates.
Let's just say, choosing to continue to build your affiliate site means there's a potential million dollar payday in your future.
Step 5: Continuing Your Affiliate Training
This all sounds pretty awesome, right? If you are ready to begin (or to continue) your affiliate training, then there are several ways in which you can continue building your affiliate blog and learn how to make incredible money from it.
Wealthy Affiliate Training
Finally, you can join Wealthy Affiliate and check out for yourself what the hype is all about. This platform has been hugely successful at helping people build affiliate websites and make money online for over 15 years and this is where I started my own personal journey to success.
You will have access to the very same courses and training that I have taken, and be able to follow my footsteps…including personal help from both myself and other marketers across the platform! I am a fully active member, and help out all my referrals to the community (I make 50% commission if you go Premium). I log in daily to the community and actively participate.
Here's my full review of Wealthy Affiliate, it's pretty thorough. It's several thousand words, and to be honest, I think most people aren't going to have enough patience to read though it all. However, you might not need to anyway. It's best to simply take action and get started rather than over analyse things too much. Taking action will get you results!
Another major benefit of joining Wealthy Affiliate is that hosting is included, and they have an awesome website builder, therefore, you are in a position to get started right away and keep the momentum going forward as fast as possible. Plus, you get the added benefit of support from some of the best affiliate marketers in the industry as soon as you join the platform.
Please feel free to leave any comments below.