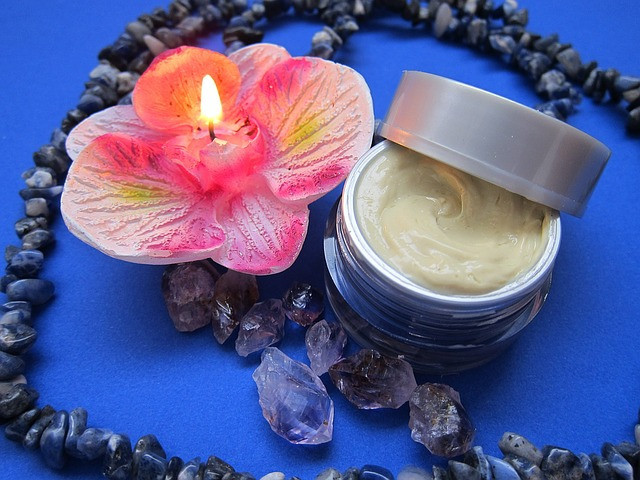 The search for the fountain of youth is an age-old quest to reverse the signs of aging. Skincare technology has made drastic advancements to improve the look and feel of your skin. Along with reducing the appearance of wrinkles, you can also find solutions to improve your skin's texture and elasticity to make your skin appear more youthful. You can also find supplements to improve everything from your memory to your skin from the inside out. Check out these 10 anti aging affiliate programmes and these would pair very well with spa or cosmetic affiliate links as well!
See how the pros are cashing in with simple affiliate websites using my recommended affiliate training.
Includes, live help, tech support, and step by step lessons!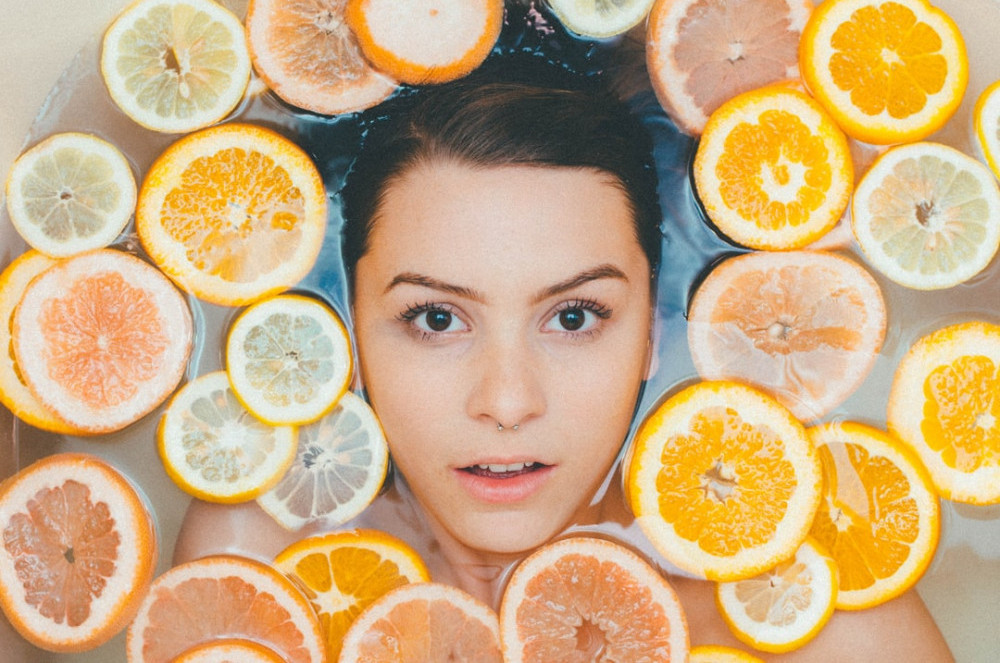 DermaSet Skin Care
DermaSet Skin Care is one of the best anti aging products on the market
DermaSet Skin Care specialises in anti aging and anti-wrinkle skin rejuvenation. They help their customers achieve firmer, younger-looking skin in just 30 days. Their award-winning formula was voted the #1 anti aging product in 2018.
They use ShareASale to manage their affiliate programme. DermaSet Skin Care provides their affiliates with split-tested banners and comprehensive promotional tools. Their attentive affiliate management team will also create custom co-branded landing pages, banners, and coupons to help.
Reasons To Promote DermaSet Skin Care: #1 2018 anti aging product, custom creatives and affiliate bonuses available.
Bonus: They offer an extremely generous $35 flat fee commission per new customer with no minimum purchase amount.
pH Advantage
pH Advantage creates medical grade anti aging skincare products
The pH Advantage skincare line was developed by Dr. Barry J. Cohen, a renowned plastic surgeon. They utilise the science of the ideal pH of the skin to achieve maximum absorption. This allows them to provide effective anti aging results for more youthful-looking skin.
Affiliates can sign up for the pH Advantage affiliate programme with ShareASale. Programme features include frequently updated creatives, exclusive deals, coupons, and access to their product data feeds. Video and image content creators can also request free products to help them promote.
Reasons To Promote pH Advantage: Ageless skincare, very high commission rate and an affiliate bonus opportunity.
Bonus: Affiliates can earn a $100 bonus if they refer 10 transactions within their first 30 days.
Silk'n
Silk'n anti aging devices provide exceptional results without the expense of professional treatments
Silk'n has developed anti aging devices that deliver dependable results. Their skin tightening products improve tone, texture, and reduce the appearance of wrinkles. Customers can use their devices at home for an affordable alternative to professional skincare treatments.
Their order sizes range from $299-$599 with industry-leading conversion rates. Silk'n uses Commission Junction to run their affiliate programme. Affiliates have access to their wide selection of banner ads, text links, product links, and exclusive coupons.
Reasons To Promote Silk'n: Trusted skincare leader, high conversion rates and very large order sizes.
Bonus: They have also created optimised landing pages to help increase conversion rates.
LIFTLAB
LIFTLAB manufactures medical-grade, natural skincare products
LIFTLAB utilises patented Cell Protection Protein to encourage rapid skin cell regeneration. They use all-natural ingredients in their medical-grade skincare products that are made in the US. Their formulas provide clinically and lab proved rejuvenation and effective anti aging results.
Their affiliate programme is powered by ShareASale. LIFTLAB provides their affiliates with all the creatives, marketing tools, and resources needed to start promoting. Their dedicated affiliate management team is on-hand to help assist with everything from set up to optimise your campaigns.
Reasons To Promote LIFTLAB: Helps regenerate skin cells, high price points and generous commission rates for affiliates to profit from.
Bonus: Their prices range from $56 to $250 per unit so affiliates can earn great commissions on every sale.
Lifeline Skincare
Lifeline Skincare creates high quality, scientifically tested anti aging products
Lifeline Skincare is a line of stem cell skincare products that rejuvenates your skin. They combine nanotechnology with peptides extracted from stem cells in their innovative anti aging formulas that hydrate and lift skin. Every purchase directly supports scientists working to cure diseases.
They have teamed up with Pepperjam to oversee their affiliate programme. Lifeline Skincare has an average order size of $240. Affiliates can access dynamic banners, text links, reporting tools, and their product catalogue on their easy to use affiliate dashboard.
Reasons To Promote Lifeline Skincare: Anti aging breakthrough, helps support scientific research and high average order value.
Bonus: Affiliates can also promote their 30 days 100% satisfaction guarantee and positive press reviews.
Tru Niagen
Tru Niagen is an innovative supplement that helps you age better
Tru Niagen is a unique form of vitamin B3 that is scientifically shown to increase your cell's energy production. When your body starts losing energy levels in your cells, you start to age. Their breakthrough formula increases cell energy and enhances muscle recovery to help you age better.
They have an average order value of $125. Tru Niagen uses Commission Junction to manage their affiliate programme. They provide affiliates with all the marketing materials, tools, and support they need to start earning great commissions.
Reasons To Promote Tru Niagen: Promotes healthy aging, free samples, deals and discounts for affiliates to promote.
Bonus: They have enabled cross-device tracking to give their affiliates credit for all sales they refer.
Yon-Ka Paris
Yon-Ka Paris is a professional skincare line offered in spas around the world
Yon-Ka Paris has been creating botanically enriched skincare products since 1954. Their products deliver immediate and lasting results to help restore your skin and fight wrinkles. They have been featured in top magazines including The New York Times, InStyle, Elle, Vogue, Allure, and Marie Claire.
Affiliates can sign up with AvantLink or ShareASale. Yon-Ka Paris has an average order size of $150+ with high conversion rates. Both programmes give affiliates access to optimised marketing materials and real-time tracking tools.
Reasons To Promote Yon-Ka Paris: Celebrity endorsed skincare line, high conversion rates, lots of deals and free offers for affiliates to promote.
Bonus: They also run a frequent free trial, free shipping, and high-value gifts with purchase promotions to increase conversion rates.
As We Change
As We Change offers high-quality products to help you look, live, and feel better
As We Change was the first mail catalogue in the US to focus exclusively on women ages 40+ and their needs. Their inventory includes a curated list of well researched, top of the line products to help you enjoy your midlife. They offer a great selection of anti aging products for leading skincare brands.
Their affiliate programme is hosted on Impact Radius. As We Change supplies their affiliates with a great variety of regularly updated creatives and state of the art marketing tools. Affiliates can also utilise their product catalogue and exclusive coupons to help them increase conversion rates.
Reasons To Promote As We Change: Healthy aging solutions, industry-leading commissions, lots of affiliate help and tools to make good use of.
Bonus: They have also created free tutorials to help you learn more about affiliate marketing and how to become successful.
Dermelect
Dermelect creates multitasking anti aging skincare products
Dermelect combines technology with luxury for true beauty. They developed the 1st peptide infused anti aging nail treatment. All of their formulas are cruelty-free and developed with the most effective ingredients to provide revitalising results to improve your skin's appearance.
They have partnered with Pepperjam to run their affiliate programme. Dermelect has an average order size of $60. Affiliates can use any of the provided banners, text links, product links, custom ads, and coupons in their marketing campaigns.
Reasons To Promote Dermelect: Multi-tasking anti aging products, cruelty-free formulas and lots of incentives to increase order sizes.
Bonus: They also offer free samples with every order, a 30-day guarantee, a rewards program, and free shipping on all orders over $25.
Affiliate Website Ideas
Now that you've had a chance to check out these 10 great anti aging affiliate programmes, it's time to start thinking about what niche you want to target. You could focus on anti aging devices to improve the look and feel of your skin. Sometimes, creams are not enough! Silk'n offers professional results at home with their anti aging devices. Affiliates earn 8.5% commissions.
Anti aging supplements are another great niche idea for people looking to slow down the aging process. Tru Niagen is a groundbreaking supplement that helps you age better. They offer a very generous 15% commission rate. You might also consider nootropic supplements too since there's a lot of crossover between people that want to look younger and people that want to think younger too!
You could also target stem cell anti aging products. Lifelife Skincare develops innovative skincare products with peptides extracted from stem cells to lift and hydrate your skin. Affiliates earn 10% commissions on all sales. This would be a great runway into technology and futuristic health products too!
Boost Your Affiliate Earnings
These 10 affiliate programmes are just the beginning of what's possible. There are literally hundreds of ways to earn affiliate commissions with your website, including product reviews, top 10 lists, how-to guides, and more
But what about traffic and conversions? How do you make sure your affiliate links get clicked?
So… are you ready to have YOUR VERY OWN WordPress website built and launched in under 10 minutes?
It's easy at Wealthy Affiliate. Take a look at this video and you will find out exactly how to build a FREE Affiliate website on the Wealthy Affiliate platform, easily and quickly. This is where you can begin the process right NOW . . .
Wealthy Affiliate Training Video – Create a FREE Website
As you can see, it is simple and FREE to get started today.
Join Me. Join Our Community.
There is No obligation. No credit cards. It is Simple and FREE and can be done in 3 simple steps:
The decision to join is in your hands but I can honestly say that you will not regret it and you won't look back once you have joined. It's a total no brainer. Once you join, it really is as easy as 1-2-3 and you will have your website built and launched ready to learn, earn and grow.
Help Whenever You Need It
Once you join through the Wealthy Affiliate platform, you will be amazed at the support you have within the platform. It really is second to none. I can say with absolute certainty and from personal experience that this is the best training and mentorship platform for building a successful business online, hands down.
I look forward to welcoming you and to supporting your success!
Please feel free to leave any comments below.