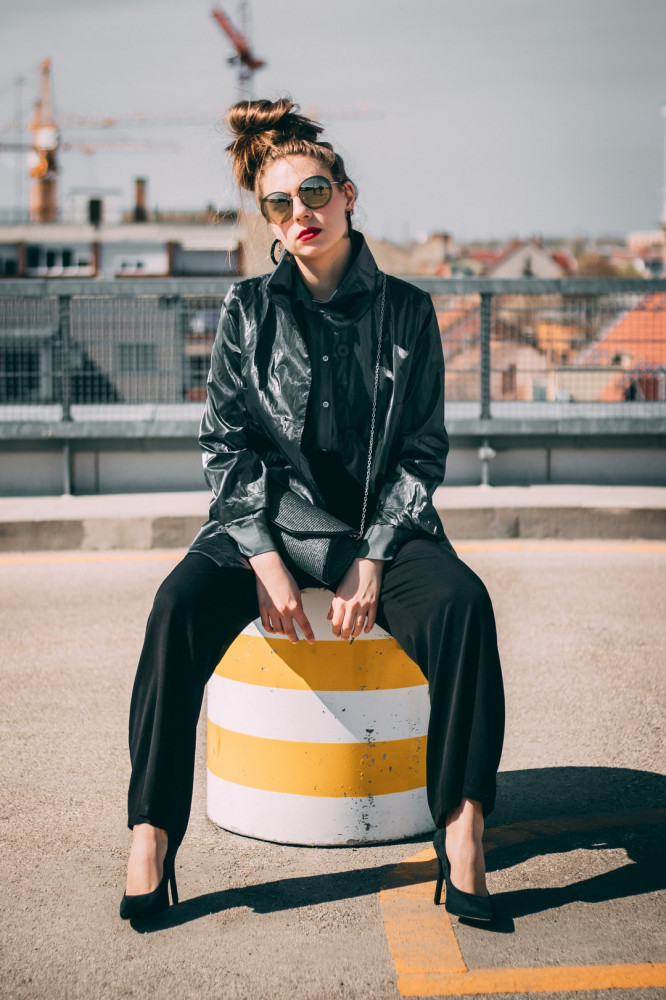 Designer clothing includes luxury fashion brands like Prada, Gucci, Dolce & Gabbana, and Chanel. While most designer clothing is bought in stores there is a growing trend to buy online. This not only allows you to shop for designers from all around the world, but it can also help you to find deals and discounts on overstock, the previous season, vintage, and authentic pre-owned designer pieces. Check out these 10 great designer clothing affiliate programmes.
See how the pros are cashing in with simple affiliate websites using my recommended affiliate training.
Includes, live help, tech support, and step by step lessons!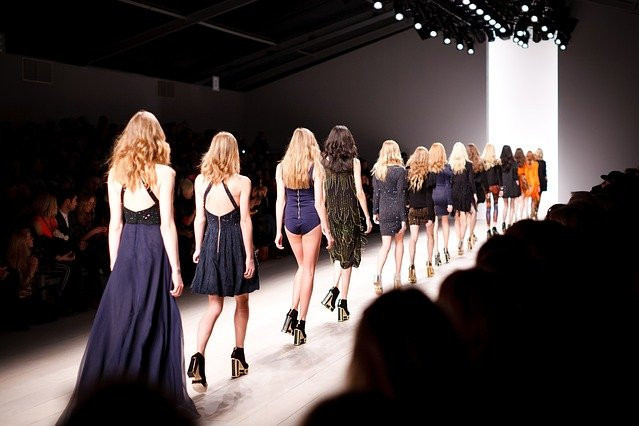 Designer Clothing Affiliate Programmes
Runway Catalog
Runway Catalog is an online retailer of authentic luxury apparel and accessories
Runway Catalog curates hard-to-find designer clothing and accessories from some of the top luxury brands around the world. They share current and previous season collections at competitive prices to make luxury fashion more affordable. Some of their featured designers include Gucci, Chloe, YSL, Dolce & Gabbana, and Alexander Wang.
They use ShareASale to run their affiliate programme. Runway Catalog provides their affiliates with banners, ads, text links, and content for them to share on their website, blog, and social media pages. They also run frequent contests, giveaways, and affiliate only promotions.
Reasons To Promote Runway Catalog: Curated selection of coveted fashion items, lots of affiliate incentives and generous commission rates for affiliates to profit from.
Take Note: Affiliates may also be eligible for compensated collaborations, customized banners, early access to pre-sales, and other incentives based on their performance.
Luxury Garage Sale
Luxury Garage Sale handpicks their selection of new and consignment luxury products
Luxury Garage Sale is a designer consignment company for new, pre-owned, and vintage pieces. They offer consignment services along with boutiques throughout the US to buy or sell your designer clothing and accessories. Their expert stylists are available to offer shopping recommendations and provide an amazing personalised shopping experience.
They have an average order value of $740. Luxury Garage Sale uses Rakuten Marketing to manage their affiliate programme. Affiliates have access to text links, banner ads, assets, content, and their data feeds with over 14,000 products.
Reasons To Promote Luxury Garage Sale: Luxury consignment, incredible selection of top designers and a huge product inventory for affiliates to market.
Bonus: Product photography is also available upon request.
Current Boutique
Current Boutique offers a fun, comfortable shopping and designer consignment environment
Current Boutique saw an opportunity to connect designer bargain hunters with people looking to recycle their pre-loved designer clothing, jewelry, shoes, and accessories. All of their consignment pieces are triple checked for authenticity and condition. They are always accepting new consignment fashion to provide their customers with the latest designer goods.
Their affiliate programme is hosted on ShareASale. Current Boutique lets their affiliates add branded banners and shopping links to their website or blog. Affiliates can also utilise their product catalog with professional high-resolution images.
Reasons To Promote Current Boutique: Pre-loved designer clothing, high-quality promotional materials and a generous commission rate for affiliates to profit from.
Bonus: They also create frequent exclusive deals and offers to help their affiliates maximise their conversion rates.
Boutique 1
Boutique 1 offers an unrivaled approach to carefully edited designer fashion
Boutique 1 is one of the top online luxury fashion retailers. They are at the forefront of fashion with their refined selection of the most coveted designer brands. Customers receive brand exclusives, personalised styling advice, and express global shipping.
They use Rakuten Marketing to oversee their affiliate programme. Boutique 1 gives their affiliate first access to the latest designer goods to share with their viewers. Affiliate benefits include frequently updated banners, ads, text links, special deals, and real-time tracking tools.
Reasons To Promote Boutique 1: Curated selection of the best designer clothing, personalised service and a great commission rate structure for affiliates to profit from.
Bonus: Affiliates earn a base commission rate of 7% up to 12% for sales between $1,000-$8,000+.
Net-A-Porter
Net-A-Porter provides the ultimate luxury shopping experience with fashion from 800+ coveted designers
Net-A-Porter is an established leader in the luxury fashion industry. They carry 800+ of the top designers in the world with new arrivals three times per week. They have a monthly audience of 6 million people worldwide who receive personalised shopping advice, multilingual customer care, express worldwide shipping, signature luxurious packaging, easy returns, and much more.
Their affiliate programme is managed in-house. Net-A-Porter provides their affiliates with comprehensive reporting and tracking tools. Affiliates are given access to a wide variety of banners, links, ads, and their product data feed with the latest designer clothing and accessories.
Reasons To Promote Net-A-Porter: Premier luxury retailer, over 800 designer brands and frequently updated product data feeds to affiliates to make good use of.
Take Note: They looking to partner with fashion-forward websites who are want to spread the word about their website and earn great commissions in return.
Stylebop.com
Stylebop.com offers a thoughtfully curated global collection of luxury fashion
Stylebop.com is a designer fashion retailer where you can find the perfect clothes, accessories, and shoes for every occasion. Some of their featured sought-after designer brands are Fendi, Marc Jacobs, Alexander McQueen, and Nina Ricci. Customers can search their selection of 150,000+ products with new arrivals three times a week.
They have an average order size of $450. Affiliates can sign up with Commission Junction or Rakuten Marketing. Stylebop.com programme benefits include a great selection of banners, text links, daily updated data feeds, and cross-country tracking.
Reasons To Promote Stylebop.com: Fashion eCommerce leader, high average order value and daily updated content for affiliates to market.
Bonus: They also send out regular promotions and deals for affiliates to share with their audience.
Intermix
Intermix is a multi-brand fashion retailer with 43 boutiques in North America
Intermix offers an edited selection of the best fashion pieces of the season for the fashion-obsessed. Their designers include Valentino, Jimmy Choo, Helmut Lang, Stella McCartney, and Chloe. They also offer exciting fashion trends from emerging designers.
They use Commission Junction to manage their affiliate programme. Intermix gives their affiliates access to professionally designed marketing materials and state-of-the-art affiliate tools. Their responsive affiliate management team is available to help with everything from setup to optimising your campaigns.
Reasons To Promote Intermix: Irresistible fashion pieces, mixture of emerging and established designers and they are owned by Gap.
Take Note: Intermix was acquired by Gap Inc in 2012, which has allowed them to expand and reach a bigger audience.
Luisa via Roma
Luisa via Roma features limited edition and runway collections from over 600 international designers
Luisa via Roma is a premium retailer of authentic designer clothing and accessories. It was founded in Florence in 1930 and now attributes 95% of their total revenue to online sales. Their 'Buy it First' is an exclusive service that lets customers pre-order the latest season collections directly from the runway.
Affiliates can sign up with Rakuten Marketing, Commission Junction, or rewardStyle. Luisa via Roma has an average order amount of $630. Affiliates receive the latest banners, text links, editorial content, deep links, and their data feed in 8 languages.
Reasons To Promote Luisa via Roma: Pre-order directly from the runway, high average order value and lots of affiliate incentives which is a great bonus.
Bonus: Top-performing affiliates are rewarded with high commission rates, customised banners, compensated collaborations, exclusive promotions, and much more.
The Dreslyn
The Dreslyn is a style before fashion online specialty store
The Dreslyn delivers luxury designer products with a focus on style before fashion. Their handpicked selection features timeless designer clothing, shoes, accessories, bags, cosmetics, and home goods. They offer a simplified eCommerce website, excellent customer service, and rewards programmes to provide their customers with the best shopping experience.
Their affiliate programme is powered by Pepperjam. The Dreslyn lets their affiliates set up product data feeds on their website to give their viewers access to every item in their collection. Affiliates can also utilise their text links, ads, banners, promotions, and deep linking features, and comprehensive reporting tools.
Reasons To Promote The Dreslyn: Style with substance, great range of price points to reach a larger audience and personal affiliate support.
Bonus: They reach both affluent and aspirational customers with their edited collection of over 60 designers.
FRMODA
FRMODA offers a new way to shop for luxury fashion brands from all around the world
FRMODA is a unique online store with the best selection of luxury retail. Their wide variety of designer clothing, shoes, bags, and accessories are discounted up to 60% off of retail prices. All of their products are original and authentic to ensure their customers only receive high-quality designer pieces at great prices.
They have teamed up with Rakuten Marketing to run their affiliate programme. FRMODA provides their affiliates with a wide variety of text links, email links, banners, and images. Affiliates can also take advantage of their data feeds with almost 11,000 products to promote.
Reasons To Promote FRMODA: Luxury fashion reseller, wide range of brands and fast global delivery.
Bonus: Affiliates can also request product information and promotional materials for certain currencies and markets.
Affiliate Website Ideas
Now that you've discovered these 10 great designer clothing affiliate programmes, it's time to pick a niche to target. You could focus on pre-owned designer clothing. Luxury Garage Sale is a designer consignment shop that handpicks their selection of luxury brands. Affiliates earn 5% commissions on sales under $5,000 and 3% of sales over $5,000.
Pre-order designer clothing is another great niche idea for people looking to buy the latest fashion trends. Luisa via Roma offers an exclusive service to let their customer pre-order styles directly from the runaway. They offer a 7% commission rate on all sales.
As with other fashion niches, you can also target types of people, like plus size fashion!
Boost Your Affiliate Earnings
These 10 affiliate programmes are just the beginning of what's possible. There are literally hundreds of ways to earn affiliate commissions with your website, including product reviews, top 10 lists, how-to guides, and much, much more!
But what about traffic and conversions? How do you make sure your affiliate links get clicked?
So… are you ready to have YOUR VERY OWN WordPress website built and launched in under 10 minutes?
It's easy at Wealthy Affiliate. Take a look at this video and you will find out exactly how to build a FREE Affiliate website on the Wealthy Affiliate platform, easily and quickly. This is where you can begin the process right NOW . . .
Wealthy Affiliate Training Video – Create a FREE Website
As you can see, it is simple and FREE to get started today.
Join Me. Join Our Community.
There is No obligation. No credit cards. It is Simple and FREE and can be done in 3 simple steps:
The decision to join is in your hands but I can honestly say that you will not regret it and you won't look back once you have joined. It's a total no brainer. Once you join, it really is as easy as 1-2-3 and you will have your website built and launched ready to learn, earn and grow.
Help Whenever You Need It
Once you join through the Wealthy Affiliate platform, you will be amazed at the support you have within the platform. It really is second to none. I can say with absolute certainty and from personal experience that this is the best training and mentorship platform for building a successful business online, hands down.
I look forward to welcoming you and to supporting your success!
Please feel free to leave any comments below.