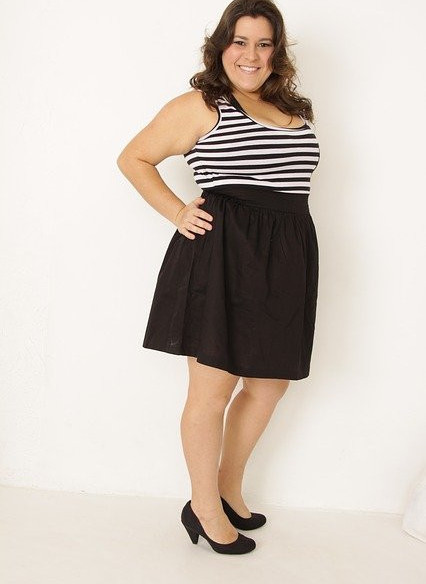 Almost 70% of women in the US wear a size 14 or above. While they make up over half of the women's clothing market, they are often overlooked by the fashion industry which tends to cut off styles at size 12. This void has lead to a growing number of new retailers that cater exclusively to plus-size customers. This allows them to better focus on their customers' needs and create stylish designs that complement their curves. Here are 10 great plus size clothing affiliate programmes.
See how the pros are cashing in with simple affiliate websites using my recommended affiliate training.
Includes, live help, tech support, and step by step lessons!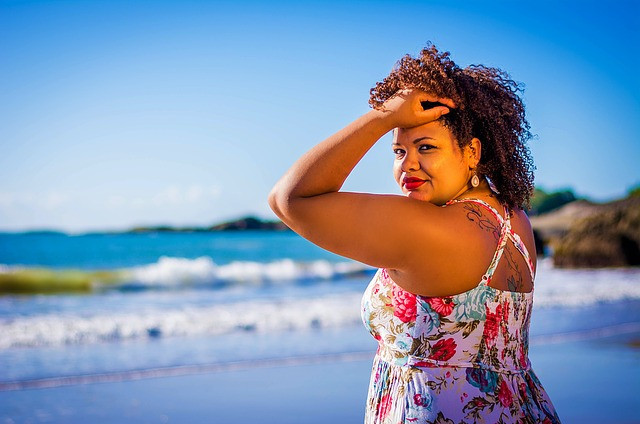 Plus Size Clothing Affiliate Programmes
Universal Standard
Universal Standard provides fashion freedom for sizes 00 to 40
Universal Standard was founded to create a shopping experience where a size 40 could shop in the same way as a size 00. Customers can shop their website with style as their only filter. They make dressing all women a beautiful, modern, and above all universal idea.
Their average order value is $210. Universal Standard uses FlexOffers to run their affiliate programme. They provide their affiliates with banner ads, rich text links, logos, and professional support.
Reasons To Promote Universal Standard: Size-inclusive fashion essentials, new products added weekly and a high average order value for affiliates to benefit from.
Bonus: Affiliates also receive periodic updates on sales, promotions, and affiliate contests.
Ulla Popken
Ulla Popken creates high quality, comfortable clothing for sizes 12-38
Ulla Popken is a plus size fashion leader with almost 30 years of experience in the industry. They offer a versatile range of high quality, comfortable clothing, and accessories. Their sizes range from 12 (0X)to 38 (5X) with all sizes one price. They also offer their own men's collection with sizes from L up to 7X.
They've partnered with Commission Junction to manage their affiliate programme. Ulla Popken has an average order size of $150. Affiliates have access to coupons, discounts, banners, text links, and their regularly updated full product catalogue.
Reasons To Promote Ulla Popken: Leading international plus size fashion company, growing range of products and effective marketing materials for affiliates to make good use of.
Bonus: They also offer additional opportunities for top-performing affiliates.
Curve Girl
Curve Girl offers customized plus size apparel for curvy women
Curve Girl is a body-positive company that was founded with real women in mind. They design high fashion apparel for women with curves. Customers can shop sizes 4 to 46 (M to 10X) or customise their fit for free. They even offer free wardrobe consultations to help you find the perfect look.
They use ShareASale to oversee their affiliate programme. Curve Girl provides their affiliates with a great selection of creatives, their data feed, and state of the art tracking tools. Their affiliate programme is professionally managed by eBrandz.
Reasons To Promote Curve Girl: High fashion clothing for curvy women, free custom tailoring and generous commission rates for affiliates to profit from.
Bonus: Affiliates can also use their coupons and deals that are updated regularly to help them promote.
Destination XL
Destination XL is the ultimate destination for men's XL style
Destination XL (DXL) is an all-inclusive superstore for men's big & tall clothing and accessories. They offer everything for top designer brands like Polo Ralph Lauren, Lacoste, and Michael Kors to affordable private labels. Their sizes range from tall sizes XLT-6XLT, big sizes XL-7XL, and waists 38-64.
Their affiliate programme is hosted on Pepperjam. Destination XL gives their affiliates access to custom ads, banners, text links, suggested keywords, and dynamic tracking tools. Affiliates can also use their product data feed with over 77,000 product links.
Reasons To Promote Destination XL: Big & Tall superstore, everything from private labels to top designer brands and extensive product catalogue to promote.
Bonus: Affiliates earn an increased commission rate of 6% on sales of over $150.
Ashley Stewart
Ashley Stewart empowers trend-savvy women to flaunt their curves with their fashion-forward clothing
Ashley Stewart is a global women's fashion brand with over 89 stores in the US and a leading eCommerce website. They offer the hottest looks with uncompromising style and fit to empower women to show off their curves. You can find everything from church flow dresses, party dresses, the perfect pair of jeans, and intimates.
They use Commission Junction to manage their affiliate programme. Ashley Stewart provides their affiliates with their product catalogue, coupons, logos, text links, banners, and reporting tools. Their responsive affiliate manager is available to help answer any questions and offer suggestions on how to optimise your campaigns.
Reasons To Promote Ashley Stewart: Iconic fashion brand, leading eCommerce website and lot of deals and promotions for affiliates to benefit from.
Bonus: They also keep their affiliates up to date with the latest product launching, promotions, and deal in their monthly affiliate newsletter.
Lane Bryant
Lane Bryant is one of the most recognized names in the plus-size clothing and accessories industry
Lane Bryant is an industry-leading fashion retailer for sizes 14-28 with over 775 stores in the US. They create trendy fashion pieces and timeless classics that positively influence the way women feel about their bodies. They also launched Cacique, their exclusive collection of sexy intimates.
They've partnered with Rakuten Marketing to run their affiliate programme. Lane Bryant provides their affiliates with an easy to use the dashboard to track their sales and commissions. Affiliates can use their great selection of text links, email links, product links, images, and banner ads to help them promote.
Why Should You Promote Lane Bryant: High-quality fashion, inspires self-confidence and optimised creatives.
Bonus: Affiliates also receive commissions when a customer redeems a gift card or an e-gift card.
Hips & Curves
Hips & Curves is an award-winning plus size lingerie fashion retailer
Hips & Curves is a women's fashion brand that creates gorgeous plus-size lingerie. They want their customers to feel sexy at any size. Their website offers a secure, private, and entertaining lingerie shopping experience for women who wear size 10-28.
Their average sales amount is $80. Hips & Curves uses ShareASale to supervise their affiliate programme. They offer their affiliates monthly sales incentives, contests, regularly updated creative and fresh content to help them increase their conversion rates.
Reasons To Promote Hips & Curves: Exclusive plus-size lingerie, valuable resource for curvy women and frequently updated marketing materials for affiliates to promote the brand.
Bonus: They value their affiliates and are committed to doing everything they can to help them make money with their programme.
Eloquii
Eloquii is a runaway inspired fashion brand that knows fashion doesn't stop at size 12
Eloquii is the ultimate contemporary fashion shopping destination for plus size women size 14+. Their collection includes everything from wardrobe staples, stylish workpieces, party outfits, and fan-favorite limited edition collections. They are obsessed with fit because they know that's what makes the difference between liking and loving your clothes.
They use Commission Junction to oversee their affiliate programme. Eloquii makes it easy to promote their website by placing banners, links, and ads on your website. Affiliates also have access to new arrivals, key products, and their daily updated product data feeds.
Reasons To Promote Eloquii: Trendy plus size fashion, combines style and substance and they are looking to partner with fashion websites and blogs.
Bonus: They relaunched in 2014 under new ownership that is committed to creating contemporary plus size fashion.
JunoActive
JunoActive believes every woman deserves stylish activewear that looks great and performs
JunoActive creates high-performance activewear for plus size women who love living an active lifestyle. Their performance tailored, athletic styles are designed to flatter curvy bodies. They offer sizes that range from XL to 6X. Their collections feature high-tech fabrics that keep you confident, dry, and comfortable all year long.
Affiliates can sign up for the JunoActive affiliate programme with Pepperjam. They provide all the marketing materials and tools needed to get started. Affiliates can track their links, conversion rates, commissions, and more on their easy to use affiliate dashboard.
Reasons To Promote JunoActive: Stylish plus-size activewear, tailored to flatter curvy women and outfits for every season.
Bonus: Affiliates can promote their products to their active lifestyle and fashion-forward plus size communities.
Dia&Co;
Dia&Co; offers hand-picked fashion pieces for women sizes 14+ delivered straight to your door
Dia&Co; was created to source plus-size fashion that fits your body and personal style. Their stylists work with the best brands and designers to create curated looks exclusively for sizes 14+ to suit your unique style and shape. Customers always receive free shipping and returns.
Their affiliate programme is hosted on Commission Junction. Once you are approved, Dia&Co; will send you a welcome email with detailed instructions on how their programme works. Affiliates can promote their website using their great selection of frequently updated banners and text links.
Reasons To Promote Dia&Co;: One-stop shop for plus-size fashion, curated pieces, commissions for subscriptions, and purchases made with gift cards
Bonus: They offer commissions between $15-$22 on their subscription boxes with a 7-day cookie life. Affiliates also earn a 5% commission when a customer checks out with a gift card with a 45-day cookie life.
Affiliate Website Ideas
Now that you've discovered 10 great plus size clothing affiliate programmes, you should start thinking about what niche you want to focus on. You could target custom plus size clothing to make sure you find the perfect fit every time. Curve Girl allows their customers to shop sizes 4 to 46 or customise their fit for free. Their affiliates earn a very generous 10% commission rate on all sales.
Plus size lingerie is another niche idea for women looking for fashionable and stylish undergarments that were designed to fit their bodies. Hips & Curves wants their customers to feel sexy at any size. They offer their affiliates 8-10% commissions on sales.
You could also focus on men's plus size clothing with a big & tall niche. Destination XL is an industry-leading retailer for men's XL clothing and accessories. Affiliates receive a base 5% commission rate with increased commissions of 6% available on sales over $150.
Boost Your Affiliate Earnings
These 10 affiliate programmes are just the beginning of what's possible. There are literally hundreds of ways to earn affiliate commissions with your website, including product reviews, top 10 lists, how-to guides, and more
But what about traffic and conversions? How do you make sure your affiliate links get clicked?
So… are you ready to have YOUR VERY OWN WordPress website built and launched in under 10 minutes?
It's easy at Wealthy Affiliate. Take a look at this video and you will find out exactly how to build a FREE Affiliate website on the Wealthy Affiliate platform, easily and quickly. This is where you can begin the process right NOW . . .
Wealthy Affiliate Training Video – Create a FREE Website
As you can see, it is simple and FREE to get started today.
Join Me. Join Our Community.
There is No obligation. No credit cards. It is Simple and FREE and can be done in 3 simple steps:
The decision to join is in your hands but I can honestly say that you will not regret it and you won't look back once you have joined. It's a total no brainer. Once you join, it really is as easy as 1-2-3 and you will have your website built and launched ready to learn, earn and grow.
Help Whenever You Need It
Once you join through the Wealthy Affiliate platform, you will be amazed at the support you have within the platform. It really is second to none. I can say with absolute certainty and from personal experience that this is the best training and mentorship platform for building a successful business online, hands down.
I look forward to welcoming you and to supporting your success!
Please feel free to leave any comments below.