Sending a gift basket is a great way to show someone you are thinking about them, thank them, or celebrate a special occasion. Special occasions can include everything from birthdays, new jobs, holidays, anniversaries, and baby showers. Thoughtful gift baskets for sickness, loss, grief, and other life challenges show that you care when words won't do the situation justice.
See how the pros are cashing in with simple affiliate websites using my recommended affiliate training.
Includes, live help, tech support, and step by step lessons!
Here are 10 great gift basket affiliate programmes in this list. Depending on your niche, we probably have some other affiliate programmes to recommend as well. For example, you can see wine in the gift basket above, and we have a list about wine affiliate programmes too!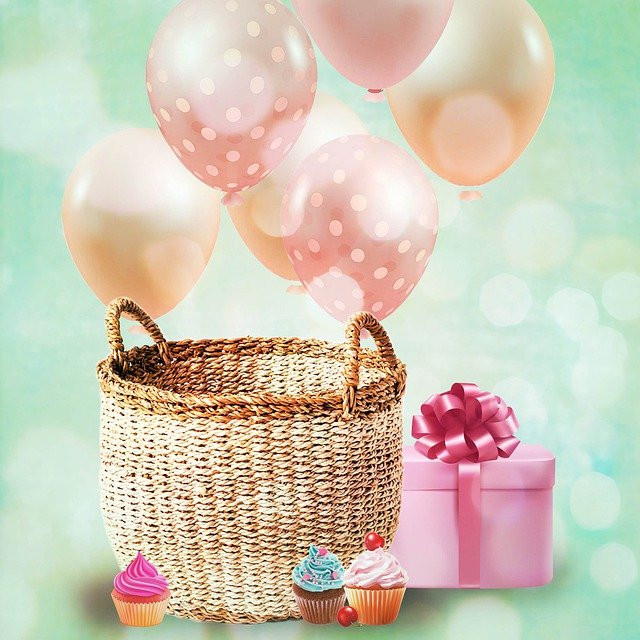 Gift Basket Affiliate Programmes
Design It Yourself Gift Baskets
Design It Yourself Gift Baskets is the leading personalized gift basket online retailer
Design It Yourself Gift Baskets is the top custom gift basket service online. They offer 3 ways to shop: do it yourself, gift express where they handpick from their most popular products, and pre-designed gift baskets. Every basket is made to order to ensure your order is crisp and fresh.
They use ShareASale to run their affiliate programme. Design It Yourself Gift Baskets has an average order value of $100 with increased ticket sizes closer to $200 during the holidays. Their programme benefits include frequent repeat customers, a high converting site, high-quality creatives, frequently updated promotions, and real-time tracking tools.
Reasons To Promote Design It Yourself Gift Baskets: #1 custom gift basket site, made to order and high average order sizes for affiliates to profit from.
Bonus: Affiliates may be eligible to receive custom commissions and additional incentives based on their performance.
Corner Stork Baby Gifts
Corner Stork Baby Gifts makes it easy to find and personalize adorable baby gifts
Corner Stork Baby Gifts has one of the largest selection of baby gifts online. Their baby gift baskets offer a unique, stylish gift option for moms and babies. Customers can filter gift baskets by occasion, price, customisation, color, theme, product type, and more.
They've partnered with ShareALink to oversee their affiliate programme. Corner Stork Baby Gifts provides a wide variety of creatives, their product data feeds, and easy to use reporting tools. They also offer seasonal and holiday specials to help their affiliates earn higher commissions.
Reasons To Promote Corner Stork Baby Gifts: Unique baby gifts, site optimised for higher conversions, lots of sales and seasonal offers for affiliates to take advantage of.
Bonus: They constantly perform extensive market research to increase conversion rates.
The Fruit Company
The Fruit Company has been creating orchard-fresh gifts since 1942
The Fruit Company specialises in handmade, gourmet fruit gift baskets. They have been producing the finest fruits from their orchards in Oregon since 1942. They have been featured in O, the Oprah Magazine, and recognized as one of the best online stores by Internet Retailer. Their products include monthly fruit clubs, fruit towers, gift boxes, gift baskets, business gifts, and more.
Their affiliate programme is powered by ShareASale. The Fruit Company has an average conversion rate of 5% on their website. They provide their affiliates with all the marketing materials and tools needed to start promoting right away.
Reasons To Promote The Fruit Company: The finest fruit gift baskets, handpicked from their family orchard and an excellent site conversion rate for affiliates to profit from.
Take Note: Affiliates can also sign up with Commission Junction, however they offer a much lower 6% commission rate.
GiftBasket.com
GiftBasket.com is the ultimate online destination for the perfect gift to celebrate life's special occasions
GiftBasket.com has over 1,700 one of a kind gourmet gift basket options all at affordable prices. Their special occasion baskets include Christmas, birthday, baby, thank you, Valentine's Day, Easter, Mother's Day, and more. Customers can also create their own baskets or use their new gift basket concierge service.
Their average order value is $100+. GiftBasket.com uses Pepperjam to run their affiliate programme. Affiliates can utilise their wide variety of text links, banner ads, custom ads, coupons, and data feeds with over 1,500 products in their marketing campaigns.
Reasons To Promote GiftBasket.com: Gift baskets for all occasions and budgets, increased commissions available and a high average order size for affiliates to profit from.
Bonus: Affiliates can earn up to 14% commissions with their tiered commission structure.
Healing Baskets
Healing Baskets sells inspirational gifts for life's challenge situations
Healing Baskets helps you express your support during challenging times in a meaningful, personal way. Their store offers exclusive gift baskets and unique inspirational gifts. Their gifts are designed to comfort those in their time of need when words seem inadequate. They offer healing baskets for caregivers, recovery, sympathy, friendship, and more.
Their affiliate programme is managed by ShareASale. Healing Baskets offers their affiliates an easy sign up process and state of the art affiliate tools. They are looking to partner with affiliates who want to share their compassionate gift baskets designed to encourage, inspire, or comfort their viewers.
Reasons To Promote Healing Baskets: Compassionate gifts, no cheap filler products, DIY baskets, and gift certificates for affiliate to promote.
Bonus:f Their gifts help support people in their time of need with special, meaningful products with not cheap fillers.
GiftTree
GiftTree offers an endless variety of gourmet and luxury gift baskets
GiftTree provides its customers with a great selection of high quality, hand-chosen gifts to help celebrate life's important milestones. They offer wine, chocolate, spa, fruit, flower, and special occasion gift baskets. Customers can also check out their personalised gifts to give a present that will be cherished for years to come.
Affiliates can sign up for the GiftTree affiliate programme with Impact Radius. They've worked hard to make their programme affiliate friendly because when their affiliates succeed, they succeed. They provide easy to access product images, banner ads, text links, and their product catalogue.
Reasons To Promote GiftTree: Specialty premium gifts baskets, affiliate friendly programme and personal attention to help affiliates succeed.
Their dedicated affiliate management team is available to help you set up, offer suggestions, and provide monthly newsletters with the latest offers and specials.
A Gift Inside
A Gift Inside designs exceptionally crafted fruit and gourmet gift baskets
A Gift Inside is a family of brands that offers incredible variety and an improved gourmet gift shopping experience all on one online store. Their brands include Farmstead Gourmet, Golden State Fruit, and CY Chocolates. They offer gourmet gifts, gift baskets, and customisable monthly fruit, meat, cheese, and chocolate clubs.
Their monthly clubs have an average sale of $150 with orders as high as $479. A Gift Inside has teamed up with ShareASale to host their affiliate programme. Affiliates have access to text links, banner ads, and product data feeds.
Reasons To Promote A Gift Inside: Gourmet gift baskets and monthly clubs, generous commission rates and high price point products for affiliates to promote and profit from.
Bonus: Their fastest-growing category is gourmet chocolate gifts including chocolate caramel apples and hand-dipped chocolate covered strawberries.
Figi's
Figi's is a leading online food gift retailer that specializes in meats and cheeses
Figi's started in 1944 by offering customers across the US the best Wisconsin cheese gifts. They have grown into one of the leading food gift retailers in the US that sells great gifts at good prices. They specialise in meats and cheeses, but also carry a great selection of chocolate, baked goods, snacks, gift baskets, and towers.
They use FlexOffers to run their affiliate programme. Figi's lets their affiliates share product links, banner ads, and text links on their website, blog, and email campaigns. Affiliates can manage their sales, statistics, and personal online store on their easy to navigate the affiliate dashboard.
Reasons To Promote Figi's: Top food gift store, specialises in meat and cheeses and a satisfaction guarantee.
Bonus: Top-performing affiliates may also qualify for exclusive discounts and offers.
1-800Baskets.com
1-800Baskets.com offers the best gourmet gift basket experiences
1-800Baskets.com helps people connect through gift-giving. They offer an unmatched gift experience at great prices. All of their handcrafted gift baskets are expertly designed with the best fruits, wines, food, and gifts for the perfect gift for any occasion.
Their affiliate programme is hosted on FlexOffers. 1-800Baskets.com provides their affiliates with full access to exclusive content, banners, unique tracking codes, and their product data feeds. Their state of the art reporting tools makes it to track sales, commissions, and payments.
Reasons To Promote 1-800Baskets.com: Online gourmet and fruit gift leader, exclusive affiliate content and a family of brands for affiliates to promote and profit from.
Bonus: Affiliates can also sign up for their other affiliate programmes that include 1800Flowers.com, Popcorn Factory, Cheryl's Cookies, and Personalization Universe.
TheBroBasket.com
Although the gift basket is men-focused, about a third of their gift recipient are women
TheBroBasket.com offers craft beer, custom, and non-alcoholic gift baskets, and even planning on adding more gift options. They're making choosing a gift basket of gifts for men easier and accessible to clients. TheBroBasket.com ships all over the country, with thousands of happy customers served.
TheBroBasket.com's affiliate programme is managed by ShareASale. Affiliates will get a 12% commission on items sold. The cookie life extends for as long as 120 days and the average sale is around $100.
Reasons To Promote TheBroBasket.com: Long cookie life, includes non-alcoholic gifts and a wide selection of alcoholic drinks to promote and profit from.
Bonus: TheBroBasket.com offers extremely fast shipping and the gift basket is completely customisable.
Affiliate Website Ideas
Now that you've read about 10 great gift basket affiliate programmes, it's time to pick a niche to focus on. You could target DIY gift baskets to create the perfect gift. Design It Yourself Gift Baskets is the leading online personalised gift basket store. Affiliates earn a generous 15% commission rate. This would be great for a YouTube channel and Instagram account too.
Baby gift baskets are another great idea for unique gifts for babies and new moms. Corner Stork Baby Gifts has an incredible selection of cute, customisable baby gifts. They offer a 12% commission rate on all sales.
These 10 affiliate programmes are just the beginning of what's possible. There are literally hundreds of ways to earn affiliate commissions with your website, including product reviews, top 10 lists, how-to guides, and more
But what about traffic and conversions? How do you make sure your affiliate links get clicked?
So… are you ready to have YOUR VERY OWN WordPress website built and launched in under 10 minutes?
It's easy at Wealthy Affiliate. Take a look at this video and you will find out exactly how to build a FREE Affiliate website on the Wealthy Affiliate platform, easily and quickly. This is where you can begin the process right NOW . . .
Wealthy Affiliate Training Video – Create a FREE Website
As you can see, it is simple and FREE to get started today.
Join Me. Join Our Community.
There is No obligation. No credit cards. It is Simple and FREE and can be done in 3 simple steps:
The decision to join is in your hands but I can honestly say that you will not regret it and you won't look back once you have joined. It's a total no brainer. Once you join, it really is as easy as 1-2-3 and you will have your website built and launched ready to learn, earn and grow.
Help Whenever You Need It
Once you join through the Wealthy Affiliate platform, you will be amazed at the support you have within the platform. It really is second to none. I can say with absolute certainty and from personal experience that this is the best training and mentorship platform for building a successful business online, hands down.
I look forward to welcoming you and to supporting your success!
Please feel free to leave any comments below.