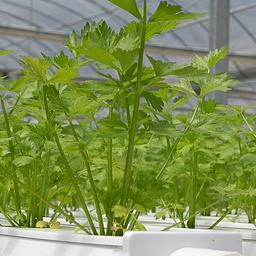 Hydroponics is an indoor garden growing technique that allows you to grow plants without soil in nutrient-dense water. The benefits of hydroponics compared to traditional soil methods include more efficient use of water, increased production, faster grow times, and the ability to grow all year round. By eliminating external factors like weather, pests, and the need for chemical weed control products, hydroponics can produce healthier, more consistent results. Whether you are looking to grow herbs, tomatoes, or medical marijuana, hydroponics is an effective way to grow plants indoors.
Check out these 10 great hydroponics affiliate programmes:
See how the pros are cashing in with simple affiliate websites using my recommended affiliate training.
Includes, live help, tech support, and step by step lessons!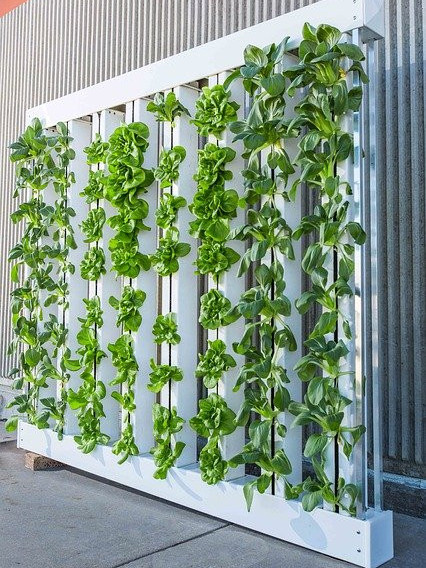 Hydroponics can be used to grow food or marijuana
Hydroponics Affiliate Programmes
SuperCloset
SuperCloset is the world's top-selling hydroponic grow cabinet
SuperCloset is the #1 hydroponic original equipment manufacturer in the world. Their award-winning systems help take out the guesswork of growing. They offer easy and effective automated hydroponics systems that produce maximum results with minimal maintenance.
They have an average sales value of $2,349 with units up to $5,895. SuperCloset uses the ShareASale affiliate network to run their affiliate programme. Affiliates have access to a great selection of creatives and real-time tracking tools. They offer bonus commissions to affiliates at the $5,000 level.
Reasons To Promote SuperCloset: #1 hydroponic manufacturer, 3 programmes in 1 and generous commission rates for affiliates to profit from.
Bonus: Affiliates also earn 5% commissions on sales from www.gorillagrowtent.com and 10% commissions on sales from www.growrecroom.com.
Trueleafmarket.com
Trueleafmarket.com helps plant lovers grow their own food
Trueleafmarket.com is run by indoor and outdoor garden growing experts. They offer high quality, non-GMO seeds, and garden supplies at wholesale prices. Their selection of hydroponics supplies includes organic seeds, growing kits, growing trays, nutrients, PH control kits, and humidity domes.
Their affiliate programme is powered by Pepperjam. Trueleafmarket.com offers high conversion rates on their large selection of 3,000+ products. Affiliates can utilise any of the provided professional design banner ads, text links, and marketing tools to help them promote.
Reasons To Promote Trueleafmarket.com: Growing experts, five-star reviews and a huge product selection for affiliates to promote.
Bonus: Affiliates can also promote their 5-star customer ratings and free shipping offer on all orders over $45.
Dealzer
Dealzer is the go-to online destination for hydroponics equipment
Dealzer is a veteran-owned and operated online indoor growing megastore. They stock everything from grow tents, grow rooms, LED grow lights, to state-of-the-art hydroponics systems. They offer a 4x buyer protection that includes a price match guarantee, terms of service guarantee, identity theft protection, and shipping insurance.
They use LeadDyno to host their affiliate programme. Dealzer offers affiliates the opportunity to promote their great converting, popular website. Affiliates just have to send them traffic and they handle the rest so they can both make lots of sales.
Reasons To Promote Dealzer: State-of-the-art hydroponics systems, popular growing website, 4x buyer protection
Bonus: They offer payouts 1-2 times per month so affiliates don't have to wait as long for their next commission check.
Growers House
Growers House is run by hydroponics experts
Growers House is an indoor gardening and hydroponics store based in Tucson, AZ. They offer a wide selection of indoor gardening supplies at wholesale prices. Their knowledgeable staff can provide expert advice on the best hydroponics system for your indoor garden and can even walk you through the setup process.
Their average sale price is $450 with lots of high ticket items that can increase order sizes. Growers House has partnered with FlexOffers to oversee their affiliate programme. Affiliates have access to optimised banner ads, text links, and comprehensive reporting tools.
Reasons To Promote Growers House: Hydroponics experts, wholesale prices and high ticket items for affiliates to promote and profit from.
Take Note: It's important to note, they do not allow their affiliate to use pay-per-click (PPC) advertising to promote their products.
GrowAce
GrowAce provides the highest quality hydroponics equipment at the lowest possible prices
GrowAce helps growers of all skill levels save money with self-sustaining gardens. Their inventory includes deep water culture, ebb and flow, oxygen pot, aeroponic, and drip hydroponics systems. They offer the lowest prices guaranteed or they will match it, beat it, or send you a free gift.
Their affiliate programme is managed in-house. GrowAce supplies their affiliates with a library of banner ads and text links they can place anywhere they would like online. Affiliates can track their traffic, sales, and commissions in real-time on their easy to use affiliate dashboard.
Reasons To Promote GrowAce: High-quality growing products, guaranteed lowest prices and a flexible affiliate programme.
Affiliates can also promote their highly-trained customer service team who are available by live chat, phone, or anytime on YouTube videos.
Bootstrap Farmer
Bootstrap Farmer is the leading greenhouse company in the US
Bootstrap Farmer was started by a farmer who was frustrated with ineffective greenhouse supplies so he decided to make his own. They offer high-quality DIY growing materials, hydroponic equipment, and greenhouse supplies. Customers receive a 30-day money-back guarantee and free shipping on all orders over $49.
Affiliates can sign up for the Bootstrap Farmer affiliate programme with ShareASale. Their average sales range from $50-$100+. They provide their affiliates with a variety of text links, product links, and banner ads to share on their blog, online store, or website.
Reasons To Promote Bootstrap Farmer: Top US greenhouse growing company, premium growing products and bonus opportunities available.
Take Note: Top-performing affiliates may be eligible to receive bonus commissions.
AeroGrow
AeroGrow is a fun and easy countertop indoor gardening system
AeroGrow is the creator of the Miracle-Gro AeroGarden indoor garden system. Their proprietary technology is NASA tested and allows you to grow a garden indoors all year round without dirt. Their easy to use complete systems offer auto-feed, patented nutrients, and built-in full spectrum grow lights.
They use Commission Junction to run their affiliate programme. AeroGrow has an average order size of $175 for new customers and $70 for existing customers. They give their affiliates access to their daily updated data feeds, frequently updated banner ads, special discounts, and ongoing customer promotions.
Reasons To Promote AeroGrow: NASA tested growing technology, foolproof indoor gardening and a great gift idea for affiliates to promote.
Bonus: They have an extremely high customer satisfaction rating and offer a 100% customer guarantee.
DoMyOwn.com
DoMyOwn.com is an award-winning DIY lawn and garden online retailer
DoMyOwn.com carries professional-grade do it yourself gardening, lawn care, and pest control products with fast, free shipping. Their award-winning customer service team is available to offer free expert advice. They offer almost 200 hydroponics tools and supplies such as liquid plant food, fertilisers, grow lights, grow tents, and nutrients.
They have an average sale size of around $100. DoMyOwn.com uses ShareASale to oversee their affiliate programme. Affiliates can access all of their professional designed creatives and state-of-the-art tools on their easy to use affiliate dashboard.
Reasons To Promote DoMyOwn.com: #1 DIY lawn, garden, and pest control store, free shipping on all purchases and excellent customer service.
Bonus: Affiliates can also promote their 90 days no-hassle return policy.
Ace Hardware
Ace Hardware has everything you need to maintain your home and garden
Ace Hardware is a community of independently owned hardware stores. Their network allows them to group together to purchase in bulk and pass the savings onto their customers. Their hydroponics garden supplies include growing lights, germination stations, digital moisture meters, seed pod kits, and indoor grow systems.
Their affiliate programme is powered by Pepperjam. Ace Hardware provides its affiliates with all the marketing materials and tracking tools needed to get started. Affiliates can also promote their data feeds with over 53,000 items.
Reasons To Promote Ace Hardware: Over 5,000 local hardware stores, lowest prices possible and helpful staff to help you with all your gardening needs.
Bonus: Pepperjam's link generator tool makes it easy to create HTML codes to add a variety of link types to your website or blog.
GrowLife
GrowLife sells world-class hydroponics equipment
GrowLife is a nationally known cultivation brand with thousands of partners worldwide. They are the leader in hydroponics equipment and carry all the growing essentials needed to start your own indoor garden. Along with their horticulture equipment, they also offer distribution and logistic services to urban and commercial operations to help them grow and expand their businesses.
They have teamed up with Ultimate Affiliate Pro to oversee their affiliate programme. GrowLife has an average order size of $200+. Affiliates have access to promotional images, product data feeds, banner ads, text links, and tracking tools.
Reasons To Promote GrowLife: Hydroponic cultivation leader, thousands of products and lots of deals and promotions for affiliates to promote and benefit from.
Bonus: Affiliates receive frequent updates on new products, content, and promotions from their engaged affiliate management team.
Affiliate Website Ideas
Now that you've discovered 10 great hydroponics affiliate programmes, it's time to decide what niche you want to promote. You could target beginner hydroponics systems. Aerogrow makes it easy to use, beginner-friendly indoor garden hydroponic systems. Affiliates earn a 7.5% commission rate.
Wholesale hydroponic supplies is another great niche for people looking for affordable prices on their indoor gardening equipment. Growers House is run by hydroponic experts who carry premium hydroponic supplies and equipment at wholesale prices. Affiliates receive 10% commissions on all sales.
You could also focus on hydroponics grow boxes for people looking for a complete growing kit. SuperCloset is the leading hydroponics equipment manufacturer that carries the largest selection of automated hydroponics grows box systems. They offer a 10% commission rate with an average sale of $2,349.
Boost Your Affiliate Earnings
These 10 affiliate programmes are just the beginning of what's possible. There are literally hundreds of ways to earn affiliate commissions with your website, including product reviews, top 10 lists, how-to guides, and more
But what about traffic and conversions? How do you make sure your affiliate links get clicked?
So… are you ready to have YOUR VERY OWN WordPress website built and launched in under 10 minutes?
It's easy at Wealthy Affiliate. Take a look at this video and you will find out exactly how to build a FREE Affiliate website on the Wealthy Affiliate platform, easily and quickly. This is where you can begin the process right NOW . . .
Wealthy Affiliate Training Video – Create a FREE Website
As you can see, it is simple and FREE to get started today.
Join Me. Join Our Community.
There is No obligation. No credit cards. It is Simple and FREE and can be done in 3 simple steps:
The decision to join is in your hands but I can honestly say that you will not regret it and you won't look back once you have joined. It's a total no brainer. Once you join, it really is as easy as 1-2-3 and you will have your website built and launched ready to learn, earn and grow.
Help Whenever You Need It
Once you join through the Wealthy Affiliate platform, you will be amazed at the support you have within the platform. It really is second to none. I can say with absolute certainty and from personal experience that this is the best training and mentorship platform for building a successful business online, hands down.
I look forward to welcoming you and to supporting your success!
Please feel free to leave any comments below.