Top Luxury Travel Affiliate Programmes -Perfect For A Lifestyle Brand Or Website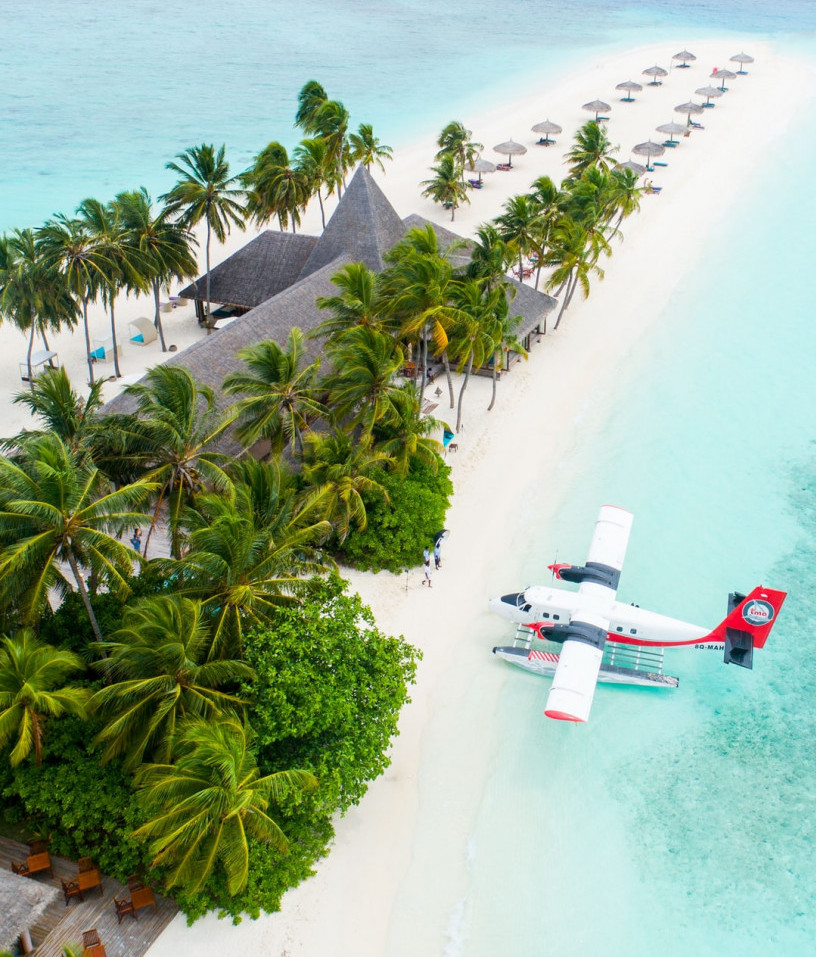 Luxury travel and world-class services are usually accompanies with a mega high price tag. This makes luxury travel a fantastic opportunity to promote to your audience that love to travel in style. You can blog about and market incredible travel experiences with first-class amenities and excellent hospitality to make visitors to your site thirsty for a vacation or business venture that can be made more enjoyable with that extra bit of luxury. This could mean anything from chauffeured transport, personal jets to first-class airline tickets, luxury hotels, and much, much more. These world-class services usually come with a high price tag, which makes them great to promote to your audiences that like to travel in style. Below are 10 great luxury travel affiliate programs:
Check out our blog for affiliate lists of luxury resorts worth looking at as well. If the luxury lifestyle is what your are looking for then be sure to look out for our luxury watch page and many more luxury products to come.
Building a travel blog or website? Check out the best plugins for travel bloggers. These tips and plugins will make sure your site gets ranked and delivers an optimum experience to your readers!
Luxury Travel Affiliate Programmes
Boatbookings
Boatbookings is the leading online luxury yacht charter in the world.
Boatbookings is a luxury yacht charter company that provides custom boating experiences tailor-made to requirements. They offer crewed yachts, bareboat, and catamarans in some of the best destinations around the globe. Their experienced charter experts are available to help answer any questions and provide unbiased advice.
Sign-up as an affiliate on the Boatbookings website. They run an in-house affiliate programme. As an affiliate of Boatbookings, your will receive buttons, high-quality images, inquiry forms, and real-time tracking tools. It is as simple as copying and pasting the HTML codes onto your website or blog.
Reasons To Promote Boatbookings: Luxury yacht charter, wide selection of yachts, very high commission rates.
There is a bonus to being a top-performing affiliate as your might be eligible to earn higher commission rates on an escalating scale.
Qatar Airways
Qatar Airways is an award-winning airline that offers the world's best business class.
Qatar Airways is the world's fastest-growing airline that connects to over 150 destinations on 6 continents. Famous for offering the best business class in the world, their elegant design, spacious layouts, and luxury amenities offer unparalleled comfort during your flight.
Pepperjam manage the Qatar Airways affiliate programme. Qatar Airways has an average basket of $100 with high conversion rates. Affiliates will automatically gain access to timely offers, coupon codes, text links, banners, and their frequently updated product catalogs.
Reasons To Promote Qatar Airways: Award-winning airline, world-renowned service, high average basket size.
As an affiliate, your will be able to promote the Qatar privilege club which allows your to earn points toward free flights along with exclusive benefits and privileges.
Etihad Airways
Etihad Airways offers luxurious business and first-class experiences.
Etihad Airways is an award-winning airline that makes your journey one of a kind. Ethiad Airways offer everything from economy to premium business and first-class with upgraded features such as extra space, fully flatbeds, and private cabins. They have a high level of brand awareness and as a result they continue to grow and expand with their sports sponsorships, e.g. Major League Soccer, Manchester City Football Club, and the F1 Etihad Airways Abu Dhabi Grand Prix.
Commission Junction runs the Ethiad affiliate programme. As an affiliate, your will have access to creatives in local dialects and state-of-the-art tracking tools. Affiliates also receive a weekly regional offer email.
Reasons To Promote Etihad Airways: Innovative airline, winner of over 160 awards, very competitive commission rates.
It's important to note that affiliates only earn commissions on flights, not accommodation or other products.
Emaar Hotels
Emaar Hotels develops world-class luxury hotels and spas.
Emaar Hotels is a premium luxury hotel group. They have developed a portfolio of high-end hotels in key international cities. Their luxury environments and superb customer service provides their visitors with an unbelievable hospitality experience.
Rakuten Marketing run the Emaar Hotels affiliate programme. All affiliates receive access to professionally designed banner ads, images, emails, coupons, and text links. Affiliates have the facility to create, track, and optimize their campaigns on their easy to use affiliate dashboard.
Reasons To Promote Emaar Hotels: Generous commissions for affiliates. Ultra-luxury hotels located in key international cities, generous commission rates.
Their joint venture with Giorgio Armani was the first-ever partnership between a fashion legend and a property developer.
FRHI Hotels & Resorts
FRHI Hotels & Resorts is a group of three luxury international hotel and resorts brands.
FRHI Hotels & Resorts is made a group of luxurious international brands including Raffles, Swissotel, and Fairmont. Guests experience superior elegant accommodations and unbelievable service in some of the finest locations in the world. Guest recognition and loyalty programmes are also on offer to reward repeat guests.
Commission Junction run the FRHI Hotels and Resorts affiliate programme. Affiliates have the facility to promote all three of their hotel and resort brands. Affiliates can access any of their banner ads and text links to aid them in promoting and starting to earn great commissions.
Reasons To Promote FRHI Hotels & Resorts: 3 luxury hotel brands, over 100 hotels, optimized marketing materials.
Affiliates earn 5% commissions on all completed hotel stays that are referred through them.
Time and Place
Time and Place offers their customers unforgettable vacations with their luxury rentals.
Time and Place is an online platform for luxury vacation home rentals. They offer customers an unforgettable experience in they luxury homes and a local concierge to help tailor and personalise their stay and to create memorable vacations in over 45 premier destinations all around the world.
Time and Place manage their affiliate programme in-house. They have an average booking commission of $300. As an affiliate, your will be provided with stunning photos, insider destination information, and unique tracking codes.
Reasons To Promote Time and Place: Monthly offers, luxury vacation rentals and high average booking commissions.
Affiliates will also receive exclusive offers each month to help them convert more leads.
Blacklane
Blacklane is an online booking site for professional ground transportation.
Blacklane facilitates world travel with a professional chauffeur. Business and first-class professional ground transportation is offered at over 500 airports, in 50 countries, and over 300 cities worldwide. The benefits of Blacklane include licensed and insured chauffeurs, all-inclusive rates, complimentary wait time, and free cancellations.
Blacklane affiliate programme is run by Rakuten Marketing. As an affiliate, your will be provided with all the tools and resources needed to start marketing right away. Affiliates also have the facility to promote their 24/7 service hotline and convenient mobile apps.
Reasons To Promote Blacklane: Luxury ground transportation, over 500 airport locations, all-inclusive fixed prices.
Affiliates earn a competitive $30 flat fee commission rate.
Priority Pass
Priority Pass offers memberships to the largest network of airport lounges.
Priority Pass revolutionized the travel industry with their lounge class membership programmes no matter how your fly. Since 1992, they have expanded from 49 lounges to over 1200 airport lounges around the world. They offer complimentary pre-flight bites, free WiFi, charging stations, along with retail, spa, and dining discounts.
Pepperjam run the Priority Pass affiliate programme. This affiliate programme allows travel-related websites and bloggers to share in their profits from their membership subscriptions. As an affiliate, your will have access to custom ads, banners, text links, and real-time reporting.
Reasons To Promote Priority Pass: Airport lounge access, over 2 million members, more than 1200 lounges worldwide.
Priority Pass memberships give your the opportunity to experience a relaxing pre-flight first-class experience no matter what type of ticket your have.
JetUpFront
JetUpFront specializes in luxury airfares at discount prices.
JetUpFront is a leading international travel website that offers the lowest prices on premium airline tickets. Whether traveling for business or leisure, your can take advantage of savings on unsold flights and upgrade discounts. Discount prices are also available on first-class and business class seats to enhance your travel experience.
They use Rakuten Marketing to manage their affiliate program. As a JetUpFront affiliate, your will have access to a great variety of graphics, banners, text links, emails, and state-of-the-art affiliate tools. They also offer custom banner sizes and localized creatives in local languages and currencies.
Reasons To Promote JetUpFront: Premium class travel leader, lowest prices, custom and localised creatives.
Affiliates earn increased commission fees based on their sales volume.
Affiliate Website Ideas
There your have it, 10 great luxury travel affiliate programmes, so now it is over to your to pick a niche to target. You could promote luxury yacht charters like crewed yachts for vacations and private events. Boatbookings is the #1 online luxury yacht charter. Affiliates earn 10-20% on bookings.
For people looking to travel in style, Luxury airlines is a fabulous niche idea promoting business and first-class tickets. Qatar Airlines provides their customers with the best business class experiences in the world. They offer their affiliates 2% commissions.
Targeting luxury hotels is definitely a lucrative move. Emaar Hotels has developed a portfolio of luxury hotels and resorts. Affiliates receive a 6% commission rate.
Boost Your Affiliate Earnings
Now that your've had a chance to look at these top 10 affiliate programmes, your will understand that this is just the beginning of what's possible. There really are infinite ways to earn affiliate commissions with your website, including product reviews, top 10 lists, how-to guides, and more.
But what about traffic and conversions? How do your make sure your affiliate links get clicked?
I used this affiliate training platform to turn my brand new website into a six-figure income generator in less than two years. Build a business, be the best your can be!
The Real Deal: Go to the Next Level with Affiliate Marketing.
I don't want your to spend a cent on a service until your have tried it. I also don't want your to take my word for it as we just met, I would rather the community and platform speak for itself. Here are the next steps to getting rolling, to seeing what WA is all about, and to start your bright and very successful journey online.
Step 1: Create a Starter Membership at WealthyAffiliate.com (Click Here to Join)
Step 2: Go through the Get Started Here training
Step 3: Get back to me when I personally reach out to your (and I promise I will)
Step 4: Have fun!
Please feel free to leave any comments below.