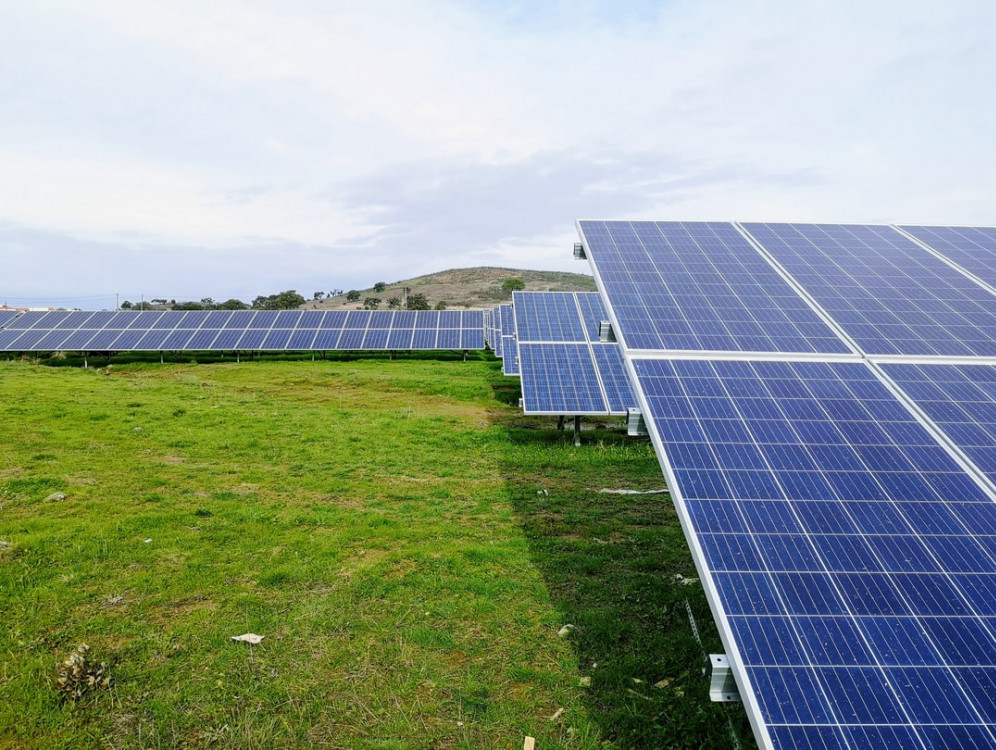 Solar Energy is becoming a popular energy alternative as people are looking for clean and environmentally friendly energy resource solutions. Around 1.3 million homes in the US have solar energy installations to cut down on utility costs. States like California now require new homes to install solar panels to create more renewable energy sources. Solar energy products can also be used as battery chargers, generators, ovens, rechargeable lights, and more.
See how the pros are cashing in with simple affiliate websites using my recommended affiliate training.
START EARNING $$$
It's getting more and more popular as people force themselves to adopt this technology out of a desire to be environmentally friendly, or just out of convenience, as with products like solar-powered security cameras and landscape lighting! Check out these 10 great solar energy affiliate programmes.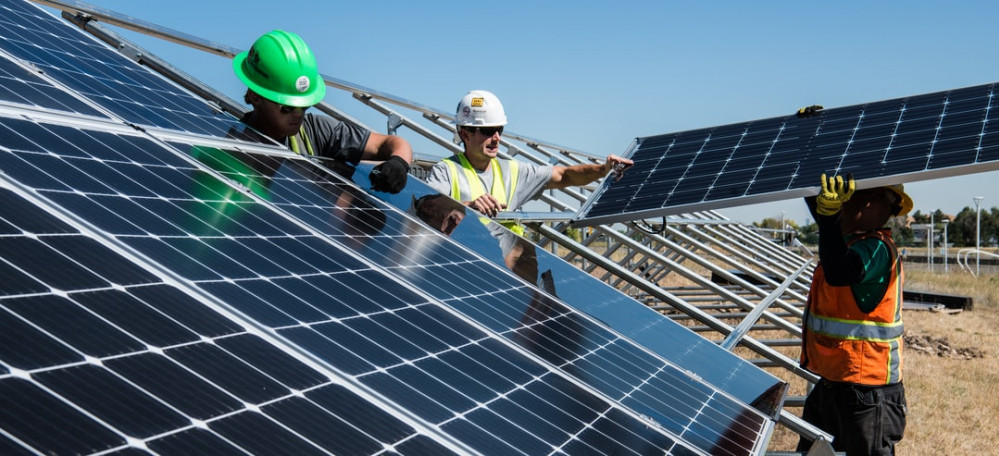 Solar Energy Affiliate Programmes
SunJack
SunJack creates portable solar chargers so you charge your devices anywhere even in the backcountry
The SunJack is a powerful portable solar charger that lets you stay powered anywhere. It can charge phones, tablets, and other electronics like GoPros and JawBone devices. The SunJack was designed to make life easier for survivalists, travelers, military personnel, preppers, and more. Their clients include the U.S. Army, the U.S. Marine Corps., CBS, and GRID Alternatives.
SunJack has recently partnered with Rakuten Advertising to manage their affiliate programme. To sign up, search for SunJack in the merchants section. Affiliates have access to banner ads, text links, frequent coupons, monthly product giveaways and tracking tools.
Reasons To Promote SunJack: Portable solar charger, two solar affiliate programmes and a great commission rate for affiliates to profit from.
Bonus: Affiliates can also join the GoGreenSolar.com programme, the parent company of SunJack
GoGreenSolar
GoGreenSolar helps people generate their own clean, renewable energy with the solar panel kits
GoGreenSolar is a trusted provider of solar panels and solar panel kits. They help people generate their own clean, renewable energy and reduce their electricity bills. Affiliates receive free shipping on orders over $150, a price match guarantee, financing options, and renewable tax credits.
Their average order is $890. GoGreenSolar along with SunJack uses ShareASale to run their affiliate programmes. Affiliates has access to creatives, their data feed, and reporting tools. Their dedicated affiliate management team is available to help answer any questions.
Reasons To Promote GoGreenSolar: Price match guarantee, financing options and a very high average order value for affiliates to benefit from.
Bonus: GoGreenSolar.com is the #1 green energy website. Affiliates can leverage their brand to help boost sales.
Inergy
Inergy's Kodiak solar generator is the most lightweight portable unit available
Inergy makes award-winning solar-powered generators for your home or the backcountry.
There most popular product is the Kodiak solar generator, the most lightweight portable unit on the market. Their customers include campers, RVers, survivalists, and more.
Their average sale is $1850. Inergy affiliates get 10% commission and 30 days commission. They provide all the marketing materials and tools affiliates need to get started.
Reasons To Promote Inergy: Lightest portable generator on the market, successful IndieGoGo campaign and a high average order value for affiliates to profit from.
Bonus: Inergy started as a successful IndieGoGo campaign and has grown in popularity ever since.
Outdoor Solar Lamps
Outdoor Solar Lamps sells high quality, top-rated outdoor solar lights at affordable prices
Outdoor Solar Lamps offers high end, quality outdoor solar lights at competitive prices. Their vision is to help their customers illuminate their homes with abundant free energy from the sun. Outdoor solar lights are easy to installs and the most economical, environmentally friendly solution. Customers receive a great selection of top-rated solar LED lights, free shipping and excellent customer service.
They have partnered with ShareASale to manage their affiliate programme. The market for renewable energy is growing rapidly so it's a great website to promote. Outdoor Solar Lamps provides their affiliates with all the marketing materials and tools they need to get started.
Reasons To Promote Outdoor Solar Lamps: Top rated LED lights, competitive prices and a great commission rate for affiliates to profit from.
Bonus: Affiliates earn a generous 15% commission rate on all sales of their popular green outdoor lighting products.
Overland Solar
Overland Solar manufactures portable solar systems trusted by Land Rover and South Pole expeditions
Overland Solar is an employee-owned and operated company that manufactures portable solar systems. Their products are trusted by Land Rover, South Pole expeditions, and Mt. Everest Climbers. Their reliable system outperforms their competition and are backed by a 100% satisfaction guarantee as well as a 7/20 year warranty.
Their average order value is more than $300. Overland Solar uses AvantLink to manage their affiliate programme. They provide marketing materials, regular promotions, tracking tools, and other affiliate resources.
Reasons To Promote Overland Solar: Reliable solar systems, 100% satisfaction guarantee and regular affiliate promotions to take advantage of.
Bonus: Overland Solar has a strong following of loyal customers and a rapidly growing brand awareness which can help increase conversion rates.
Goal Zero
Goal Zero's solar powered products are tested in the harshest climates to ensure you can power up anywhere
Goal Zero is a portable power industry leader. Their solar products are designed to allow you to go anywhere without having to worry about battery life. They are tested in the harshest climates around the world to ensure you can power up in any situation.
Their affiliate programme is powered by Pepperjam. Goal Zero provides their affiliates with custom display ads, tracking codes, product feeds, and dedicated affiliate support. Affiliates also have the opportunity to receive exclusive deals and increased commissions for select placements.
Reasons To Promote Goal Zero: Industry leader, tested to withstand harsh climates and increased commissions for select placements.
Take Note: While their commission rate seems lower, their high ticket value products help increase commission amounts for their affiliates.
BioLite
BioLite has award-winning, reliable solar energy products to cook, charge, and light up your gear
BioLite creates award-winning green energy products that can charge your gear, cook, and light up your space even when you are off the grid. Their passionate and loyal customer base uses their reliable on-demand energy products for everything from backyard barbecues, picnics, backpacking trips, and even power outages.
Their average order value is more than $175. BioLite uses AvantLink to manage their affiliate programme. Affiliates have access to powerful marketing assets, their library for content support, and tracking tools. Their marketing team will work with you to help you succeed.
Reasons To Promote BioLite: Award-winning energy products, high average order value and confidential product preview.
Bonus: Affiliates receive confidential previews of new products from BioLite and your team gets a great deal on all BioLite products.
The Home Depot
The Home Depot is the top home improvement store in the United States
Home Depot is the largest home improvement retailer in the US. They give you the resources to get it done. Along with traditional home improvement products, they carry a great selection of over 2000 solar products to help make your property more environmentally friendly and energy-efficient.
They use Impact Radius to manage their affiliate programme. The Home Depot provides a daily product data feed, a wide variety of banner ads, text links, and tracking tools. Affiliates also receive support from their affiliate account managers who can help you maximize your sales and conversions.
Reasons To Promote The Home Depot: Leading home improvement store, over 2000 solar products and commissions on the ship to store purchases.
Bonus: The Home Depot has over 500,000 free ship to store or home items, which gives their affiliates many different opportunities to earn great commissions.
Solgaard
Solgaard.com's award-winning innovative products are internationally recognized.
Solgaard offers premium and sustainable travel gear. They carry a wide range of award-winning travel products, from solar-paneled backpacks to closet-like suitcases. For every product sold, Solgaard pulls 5 lbs of plastic from the ocean, and they're aiming to pull 1 million pounds of plastic by the end of 2020.
Solgaard affiliates get a 10% commission. The affiliate programme is run by FlexOffers and has a 90-day cookie duration.
Reasons To Promote Solgaard: Innovative products, long cookie duration and an ocean cleanup partnership with The Plastic Bank.
Bonus: Solgaard.com is recognised internationally for its award-winning innovative product line.
Tesla
Tesla's goal is to build the best clean energy products that owners can proudly share the excitement and experiences with others.
Tesla is accelerating the world's transition to sustainable energy with the lowest priced and fast and simple installation process solar panels. Their Solar Roof can power homes for decades as it replaces existing roof with beautiful solar tiles.
Tesla affiliates get a $400 award for a referral link for solar panels or Solar Roof ordered on or after July 15th, 2020. Any systems returned under Tesla's Return Policy will be excluded from the Referral Programme. A Tesla app can be downloaded to start sharing the referral link and track the status of awards in the Loot Box.
Reasons To Promote Tesla: Reputable company, high commission and simple installation.
Bonus: Aside from the high commission, the referred customer will also get a $100 award.
Affiliate Website Ideas
Now that you've read about 10 great solar energy affiliate programs, it's time to choose a niche to target. You could focus on portable solar chargers for backpackers and outdoorsmen. SunJack offers their affiliates a generous 20% commission rate on their powerful portable solar charger.
Another niche idea is solar generators. Goal Zero is an industry leader in portable solar power. Affiliates earn 5% commissions on all sales.
You could also target outdoor solar lights for energy-efficient lighting options. Outdoor Solar Lamps sells high-quality solar lights at competitive prices. They offer their affiliates a 15% commission rate. This niche also pairs well with solar-powered landscaping ideas, or that could be a standalone niche website if you wanted to as well!
Boost Your Affiliate Earnings
These 10 affiliate programmes are just the beginning of what's possible. There are literally hundreds of ways to earn affiliate commissions with your website, including product reviews, top 10 lists, how-to guides, and more
But what about traffic and conversions? How do you make sure your affiliate links get clicked?
Well… are you ready to have YOUR VERY OWN WordPress website built and launched in under 10 minutes?
It's easy at Wealthy Affiliate. Take a look at this video and you will find out exactly how to build a FREE Affiliate website on the Wealthy Affiliate platform, easily and quickly. This is where you can begin the process right NOW . . .
Wealthy Affiliate Training Video – Create a FREE Website
As you can see, it is simple and FREE to get started today.
Join Me. Join Our Community.
There is No obligation. No credit cards. It is Simple and FREE and can be done in 3 simple steps:
The decision to join is in your hands but I can honestly say that you will not regret it and you won't look back once you have joined. It's a total no brainer. Once you join, it really is as easy as 1-2-3 and you will have your website built and launched ready to learn, earn and grow.
Help Whenever You Need It
Once you join through the Wealthy Affiliate platform, you will be amazed at the support you have within the platform. It really is second to none. I can say with absolute certainty and from personal experience that this is the best training and mentorship platform for building a successful business online, hands down.
I look forward to welcoming you and to supporting your success!
Please feel free to leave any comments below.