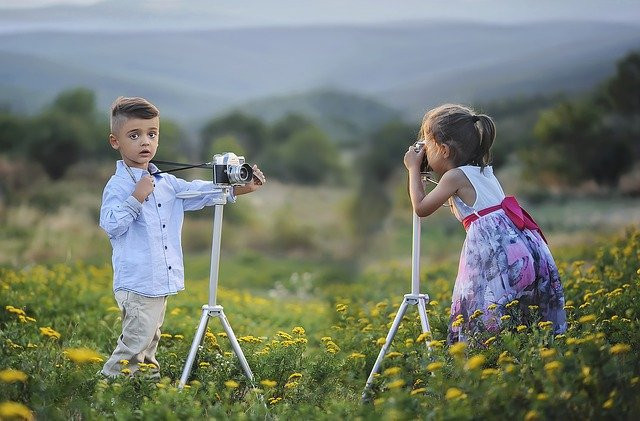 Kids fashion used to be an overlooked section of the fashion industry. Until recently kids clothing was stuck in a fashion rut with dated styles and poorly tailored clothing. Now parents can buy everything from luxury kids clothing from the top designer brands to affordable on-trend everyday clothing. Check out these 10 great kids fashion affiliate programmes and see how you could incorporate them into your niche affiliate website.
See how the pros are cashing in with simple affiliate websites using my recommended affiliate training.
Includes, live help, tech support, and step by step lessons!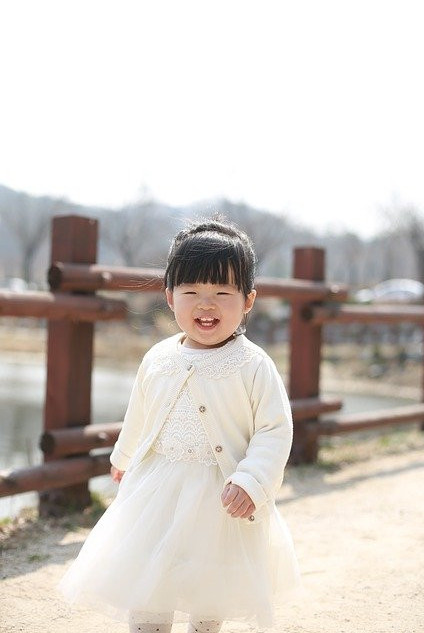 Kids Fashion Affiliate Programmes
Kidizen
Kidizen is an online marketplace for pre-loved kids fashion
Kidizen is an online platform that lets moms buy and sell the latest pre-owned kids fashion. Users can create storefronts and connect with other moms that share their sense of style. They also wanted to create a safe place for moms to express the joys and challenges of motherhood with an open support system of moms.
Their affiliate programme is managed in-house. Kidizen is looking to partner with bloggers and influencers that focus on motherhood, kids, green living, or style. Affiliates have access to creatives to share on their website and social pages as well as a referral code with $5 off to share with your viewers.
Reasons To Promote Kidizen: Kids fashion marketplace, recurring commission and a $5 off promo code.
Bonus: Affiliates earn commissions on all sales and purchase their referrals make for the next 30 days.
Art & Eden
Art & Eden creates affordable, organic cotton kids clothing
Art & Eden is an unconventional kids fashion brand that is focused on using sustainable, eco-friendly materials. Their affordable line of ethical kids and baby clothing is made from organic cotton and low impact dyes. A portion of every sale nourishes a child in need with their global and local giveback initiatives.
They have an average order value of $92 with a high repeat customer rate. Art & Eden uses ShareASale to run their affiliate programme. They update their banner ads and links every season to provide their affiliates with the latest promotional materials.
Reasons To Promote Art & Eden: Sustainable kids clothing, high repeat customer rate and frequently updated creatives for affiliates to take advantage of.
Take Note: Their shoppers are 80% female between the ages 25-44.
Kidbox
Kidbox creates a fun, effortless shopping experience for kids and their parents
Kidbox sends you a box of handpicked kids fashion items each month based on your kid's unique style. Their partnerships with over 160 brands let them offer the best products and the best prices. They do not require a subscription so you can order and pay later when you decide what styles you want to keep.
Their affiliate programme is powered by Pepperjam. Kidbox provides their affiliates with a great selection of text links, coupons, and banner ads. Affiliates can promote on their blog, website, and through email marketing.
Reasons To Promote Kidbox: Kids fashion subscription box, free shipping both ways and donated clothing to over 1 million children is a nice touch.
Bonus: When a user decides to keep the whole box, Kidbox donates new clothes to families in need and invites their users to help them choose where to donate.
Childrensalon
Childrensalon is the ultimate online source for designer kids clothing
Childrensalon is the largest online kids designer fashion store. They carry clothing for children from 0 to 16 years old. They ship worldwide and offer more than 260 designer names such as Dolce & Gabbana, Young Versace, Burberry, Gucci, Armani, Dior, and up and coming brands.
They use Post Affiliate Pro to oversee their affiliate programme. Childrensalon gives their affiliates access to all the banner ads, text links, unique tracking codes, and reporting tools needed to start marketing their products. Affiliates are allowed to share their links on their blog, website, internet forums, and personal referrals.
Reasons To Promote Childrensalon: Family-run luxury boutique, over 260 designer brands and potential recurring commissions for affiliates to profit from.
Bonus: Affiliates earn commissions on multiple transactions in the 30-day cookie life.
Janie and Jack
Janie and Jack sells timeless kids clothing in sizes newborn to 12 years
Janie and Jack offer the perfect kids' styles for every special occasion. Their clothing includes high-quality fabrics and hand-sewn details. Customers receive personalised customer service, free shipping on orders over $100, and free returns. They are part of a family of brands that includes Crazy 8 and Gymboree.
They use Impact to manage their affiliate programme. Janie and Jack provide their affiliates with banners, text links, and daily updated data feeds. Their dedicated affiliate management team is available to help answer any questions and offer suggestions on how to make the most of their programme.
Reasons To Promote Janie and Jack: Timeless kids fashion, gift suggestions and a family of brands for affiliates to promote and profit from.
Bonus: Affiliates can also promote Gymboree and Crazy 8 in the same affiliate programme.
Appaman
Appaman creates new unique, fun kids clothing every season
Appaman takes a Scandinavian perspective on their unique, luxury kids fashion that incorporates Ameripop imagery. Their collection of streetwear includes kids clothing and accessories for sizes 6 months to 14 years. They are committed to providing their customers with quality garments and superior customer service.
They have partnered with Pepperjam to run their affiliate programme. Appaman has an average order value of $200. Affiliates have access to a wide variety of text links, banner ads, content, coupon codes, and their product data feed with over 2,200 items.
Reasons To Promote Appaman: Luxury kids clothing, high average order size and email marketing allowed.
Bonus: Affiliates can also utilise their suggested keywords to help them promote.
My Kid's Threads
My Kid's Threads is an online luxury designer kids consignment service
My Kid's Threads makes it affordable and hassle-free to buy and sell kids fashion online. Customers can find new and gently used clothing at up to 80% off of the retail price. Some of the high-end designers available are Ralph Lauren, Burberry, Tea Collection, Biscotti, and Splendid.
Affiliates can sign up for the My Kid's Threads affiliate programme with ShareASale. Their state of the art affiliate dashboard has all the marketing materials and tools needed to start earning commissions. They also send out frequent updates about new promotions, specific brand offers, and seasonal deals.
Reasons To Promote My Kid's Threads: Online kids designer fashion consignment store, up to 80% retail price and weekly updated data feeds.
Bonus: New inventory is added every week so there are always new products to promote.
Maisonette
Maisonette is an online marketplace for curated baby and child clothing and accessories
Maisonette carries the best kids luxury fashion brands and independent boutiques on their online shopping marketplace. They make it easy to add style to your kid's wardrobe all in one place. Their curated shopping experience showcases the best kids products from all around the world.
They use Rakuten Marketing to run their affiliate programme. Maisonette provides a great selection of banners, text links, and over 33,500 individual product links. Affiliates can also add storefronts and search boxes to their blog or website.
Reasons To Promote Maisonette: Luxury kids brands marketplace, great shopping experience and a huge product catalogue for affiliates to benefit and promote.
Freshly Picked
Freshly Picked designs and manufactures genuine leather kids moccasins
Freshly Picked is a kids fashion company that creates kids moccasins and shoes that are cute and stay put. They were featured on Shark Tank and are sold in high-end retailers like Nordstrom. Each pair of moccasins is perfectly crafted with care.
They believe their success is tied to their affiliates and treat them with as much attention as their customers. Freshly Picked utilises the ShareASale platform to manage their affiliate programme. Their monthly newsletters are full of new content, discounts, and special offers to help increase your conversion rates.
Reasons To Promote Freshly Picked: Durable 100% genuine leather shoes, mom tested and approved and they are featured on Shark Tank.
Bonus: Their affiliate programme makes it easy to earn extra cash from sharing their products with your friends, family, and viewers.
Fancy Flamingo Boutique
Fancy Flamingo Boutique sells fun, affordable girls fashion
Fancy Flamingo Boutique is an online retailer for girls clothing and accessories. Customers can shop their collection of fun, affordable girls fashion by style, size, price, special occasion, and sale. They offer excellent customer service and free shipping on all orders over $49.
They have teamed up with Refersion to run their affiliate programme. Fancy Flamingo Boutique provides their affiliates with a personal 40% off discount code to try out their services. Affiliates can market on their website, blog, emails, social media pages, message boards, and any other way that doesn't violate their affiliate policies.
Reasons To Promote Fancy Flamingo Boutique: Fun and affordable fashion, generous commission rate and a 40% off affiliate discount.
Take Note: Affiliates may not order through their affiliate link and are not allowed to share their personal discount code with anyone.
Affiliate Website Ideas
Now that you have learned about 10 great kids fashion affiliate programmes, you should start thinking about what niche you want to target. You could focus on used kids fashion. Kidizen lets parents buy and sell pre-owned kids fashion. Affiliates earn 20% commissions on sales and purchases. This would also fit with any kind of budget-blog, like financial independence, frugal/minimalist lifestyle, and lifehacks for parents.
Organic kids clothing is another great niche for sustainable apparel. Art & Eden created a line of affordable, organic cotton kids fashion. They offer a 15% commission rate on all sales. This niche also works with topics like "green living", sustainability, or organic products.
You could also target kids fashion subscription boxes. Kidbox makes it fun and easy for your kids to try out new styles. Affiliates receive a 20% commission rate. PS, you can also get a wine subscription box for mom.
Boost Your Affiliate Earnings
These 10 affiliate programmes are just the beginning of what's possible. There are literally hundreds of ways to earn affiliate commissions with your website, including product reviews, top 10 lists, how-to guides, and more
But what about traffic and conversions? How do you make sure your affiliate links get clicked?
Well… are you ready to have YOUR VERY OWN WordPress website built and launched in under 10 minutes?
It's easy at Wealthy Affiliate. Take a look at this video and you will find out exactly how to build a FREE Affiliate website on the Wealthy Affiliate platform, easily and quickly. This is where you can begin the process right NOW . . .
Wealthy Affiliate Training Video – Create a FREE Website
As you can see, it is simple and FREE to get started today.
Join Me. Join Our Community.
There is No obligation. No credit cards. It is Simple and FREE and can be done in 3 simple steps:
The decision to join is in your hands but I can honestly say that you will not regret it and you won't look back once you have joined. It's a total no brainer. Once you join, it really is as easy as 1-2-3 and you will have your website built and launched ready to learn, earn and grow.
Help Whenever You Need It
Once you join through the Wealthy Affiliate platform, you will be amazed at the support you have within the platform. It really is second to none. I can say with absolute certainty and from personal experience that this is the best training and mentorship platform for building a successful business online, hands down.
I look forward to welcoming you and to supporting your success!
Please feel free to leave any comments below.