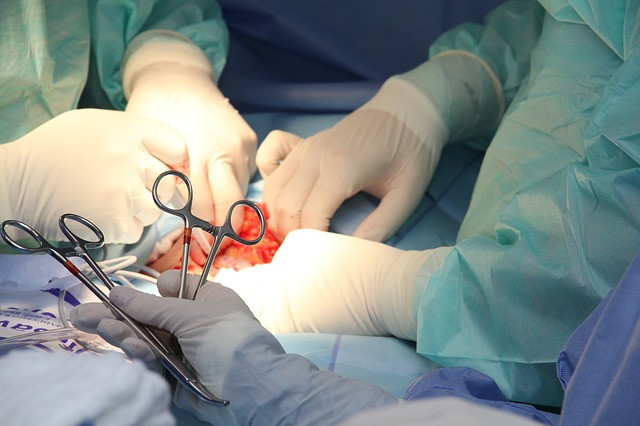 Surgical care helps reduce the risk of infection, complications, and aids in the recovery process after an injury or surgery. It's important to maintain a sanitary environment and to routinely clean and monitor the wound for signs of infection. There are a lot of tools and equipment needed for pre-surgery, surgery, and post-surgery. These make this a great industry to market to healthcare providers, hospitals, caregivers, and consumers looking to purchase surgical care supplies online. Check out these 10 great surgical care affiliate programmes:
See how the pros are cashing in with simple affiliate websites using my recommended affiliate training.
Includes, live help, tech support, and step by step lessons!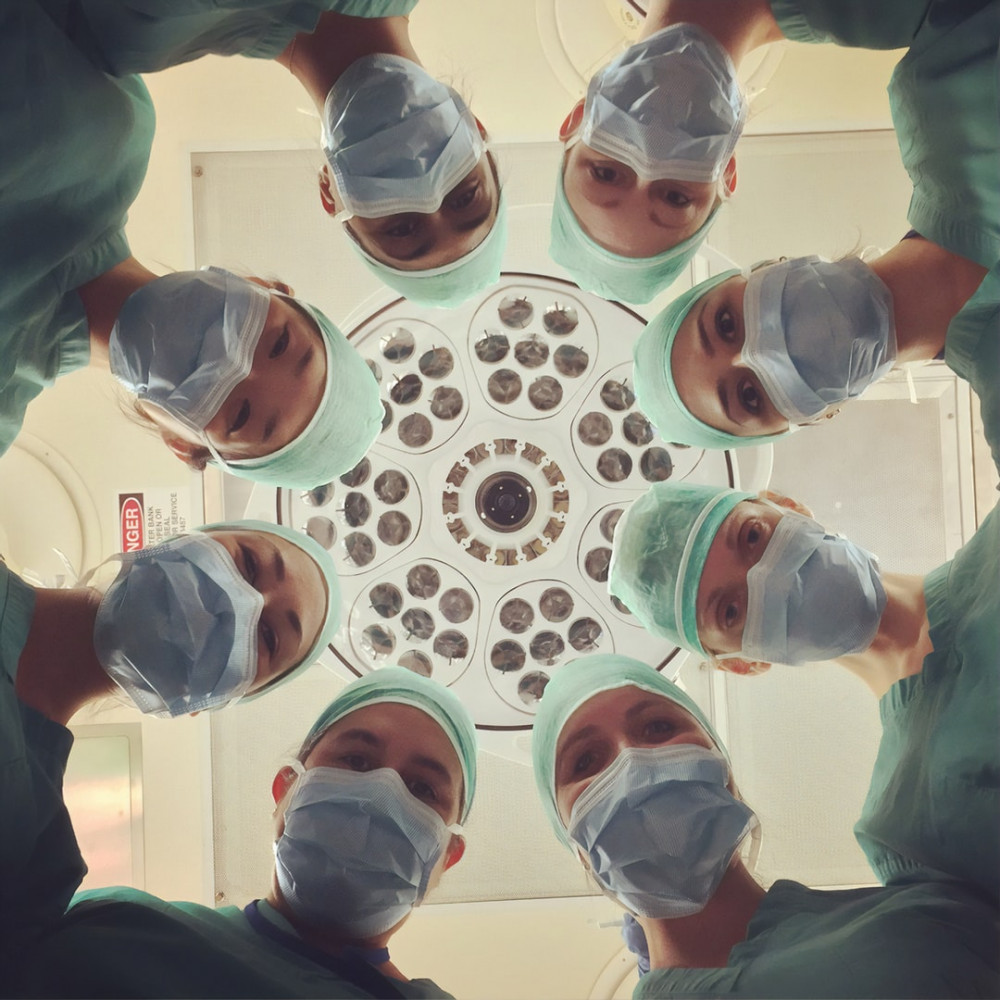 Surgical Care Affiliate Programmes
Med Mart
Med Mart has over 30 years of experience in the medical supply industry
Med Mart is a top home medical equipment retailer with 3 stores in the Midwest. Their online catalogue includes over 5000 products including surgical masks, adhesive dressings, gloves, hospital beds, surgical towels, and tourniquets. Customers receive a low price guarantee, free shipping on all orders over $50, and easy financing options.
Their average order value is over $1000. Med Mart uses AvantLink to run their affiliate programme. They provide their affiliates with access to official brand graphics, banners, text links, and videos. Affiliates can track their clicks and commissions on the AvantLink interface.
Reasons To Promote Med Mart: Over 5000 medical products, very high average order size, official graphics and promotional videos.
Take Note: Their responsive affiliate representatives are available to answer any question and offer suggestions on how to optimise your campaigns.
Aidance
Aidance creates doctor recommended skin and wound care products with 3x faster healing
Aidance has developed all-natural skincare solutions for physicians and customers. Their propriety Activate Minerals help speed up the healing process. Their formulas are free of dyes, parabens and artificial fragrances. They are safe to use even on sensitive skin. All of their products are backed by 10+ years of research and their results are guaranteed or your money back.
They use Commission Junction to manage their affiliate programme. Aidance offers their affiliates unlimited referrals and high average orders. Affiliates have access to a great selection of banner ads, text links, promotions and tracking tools.
Reasons To Promote Aidance: Formulated for faster healing, very generous commission rates and unlimited referrals.
Bonus: Increased commission rates of 22.5%-30.00% are available for total sales amounts equal to or greater than $1000-$5000+.
Caromed
Caromed produces superior medical-grade compression garments that are both comfortable and stylish
Caromed was the first post-surgical garment manufacturer and set high industry standards. They have been making the most innovative and effective products in the industry since they started in 1983. They use medical-grade compression fabrics that help minimise bruising and swelling. Their elegantly designed products allow you to recover comfortably and beautifully.
Their affiliate programme is managed in-house on their website. Caromed is looking to partner with affiliates in or related to the plastic surgery industry. They provide access to their promotional resource center with ads, postcards, product images, and other resources affiliates can use to promote.
Why Should You Promote Caromed: Innovative post-surgery recovery products, very long cookie life and lots of affiliate resources to make good use of.
Take Note: It's important to note affiliates can't create their own marketing pieces without prior approval to maintain their branding.
Medsitis
Medsitis delivers carefully selected, competitively priced medical supplies straight to your door
Medsitis is a leading eCommerce medical supplies company with more than 20 years of experience in the industry. They offer a large variety of health care product categories including wound care, respiratory, personal hygiene, diagnostics, and other medical supplies. They pride themselves on their excellent customer service and shipping the freshest of inventory with fast delivery times.
They have partnered with Refersion to run their affiliate programme. Medsitis offers their affiliates an EPC of $20+ with average order sizes range from $125-$200. They launched their affiliate program to offer affiliates as much opportunity and flexibility as they can to help them succeed. They will even create specific product pages with higher retail prices for better commissions.
Reasons To Promote Medsitis: Great selection of trusted medical brands, competitive pricing and custom product pages.
Bonus: Affiliates benefit from their competitive pricing structure and low order minimums for free shipping which leads to more sales.
Better Braces
Better Braces is the #1 online brace retailer that carries the best brands at affordable prices
Better Braces provides their customers with access to the best sports braces and therapy brands including ProCare, Aircast, Compex, and Chattanooga. They are also the leading online retailer for DonJoy, the leader in knee brace technology. All of their products are recommended by medical professionals and used by both professional and amateur athletes to help them recover faster from injuries.
Their affiliate programme is hosted on AvantLink. Better Braces has an average order value of $100+ with a high conversion rate. Affiliates receive all the marketing materials and reporting tools they need to get started right away including their robust data feed.
Reasons To Promote Better Braces: Post-injury and post-operative recovery braces, high conversion rate and a robust data feed.
Their programme is professionally maintained to guarantee a smooth and successful partnership
HealFast
HealFast created a surgical and injury recovery formula to optimise healing and reduce complications
HealFast developed the industry-leading all-in-one recovery supplement proven to enhance healing. They are a physician-operated company that is focused on improving injury and surgery recovery. Their goal is to provide a more optimised recovery timeline to decrease medical complications, control pain, and reduce associated costs.
They use ShareASale to manage their affiliate programme. HealFast markets to all surgeries and injuries but have an emphasis on sports injuries, childbirth recovery, plastic, oral, and orthopedic surgeries. They provide a wide variety of creatives and tracking tools on their easy to use affiliate dashboard.
Reasons To Promote HealFast: Physician formulated recovery products, pre-op and post-op formulas and critical market need.
Bonus: Their pre-op and post-op formulas retail for $99 together, which means generous commissions for affiliates.
Medex Supply
Medex Supply offers their customers unbeatable prices on their inventory of over 60,000 products
Medex Supply has established itself as a health care industry leader for all medical, healthcare, and surgical supplies. Their customers include hospitals, laboratories, medical clinics, and government facilities. They are also open to the general public who can take advantage of their affordable prices on their expanding inventory of over 60,000.
They have partnered with Commission Junction to run their affiliate programme. Medex Supply's programme benefits include exclusive coupons, banners, keyword lists, and a data feed that updated daily. Their affiliate team is dedicated to providing their affiliates with the best possible service.
Reasons To Promote Medex Supply: Over 60,000 medical supply products, unbeatable prices and affiliate exclusive coupons.
Bonus: They work hard to provide their customers with a hassle-free shopping experience, which leads to higher conversion rates and commissions for their affiliates.
Health Products For You
Health Products For You provides their customers with great prices on their wide selection of medical products
Health Products For You is on a mission to make a healthy lifestyle accessible and affordable. Their easy online ordering process and home delivery make them a one-stop destination for all your healthcare needs. They also offer a rewards programme, auto-ship discounts, and B2B premier accounts to save their customers even more money.
Their average order value is $100+. Health Products For You uses ShareASale to provide their affiliates with state of the art tracking tools. Affiliates have access to banner ads, text links, and their product data feed with over 70,000 items.
Reasons To Promote Health Products For You: Trusted online healthcare retailer, growing demand for home delivery of medical supplies and commissions based on site type.
Take Note: They offer commission rates of 5-10% based on their affiliate's website type.
Pharmapacks
Pharmapacks is a one-stop-shop for all your daily needs at amazing prices
Pharmapacks is an online health and beauty marketplace for the health and wellness of your family and your pets. They carry everything from medical supplies, household items, makeup, hair care, to pet supplies. Their platform also serves as a launchpad for emerging brands to build a connection between the consumer and the brand.
Their affiliate programme is set up on the Commission Junction network. Pharmapacks give their affiliates access to their extensive catalogue of popular brands and products. Affiliates can also share exclusive discounts and special offers with their viewers to help increase conversion rates.
Reasons To Promote Pharmapacks: Health and wellness marketplace, one-stop-shop, a lot of deals and discounts.
Their wide variety of items gives affiliates the flexibility to promote the types of products their viewers would be interested in.
U.S. Medical Supplies
US Medical Supplies' primary goal is to be the best place to shop for medical supplies and mobility aids
U.S. Medical Supplies, founded in 2004, is one of the world's largest suppliers of medical and mobility products. Their online store features over 12,000 products at discounted prices. It is the best place to shop for especially for mobility aids because they understand that personal independence is critical to one's quality of life.
U.S. Medical Supplies' affiliates will get a 10% commission for online orders up to $999.99 and 12% on orders larger than $1000.
Reasons To Promote U.S. Medical Supplies: High commission rate, years of experience in the industry and a great product selection.
Bonus: U.S. Medical Supplies have high average cart purchases, great online conversions, and over 800 big-ticket items in excess of $1,000.
Affiliate Website Ideas
Now that you've had time to check out these 10 great surgical care affiliate programmes, it's time to focus on a niche to target. You could focus on surgical supplies to market to doctors, hospitals, nursing homes, and caregivers looking for surgical items masks, gloves, tourniquets, and even hospital beds. Med Mart carries over 5000 medical supply products all with the lowest price guarantee. They offer their affiliates 5% commissions on all sales.
Another niche is wound care to promote post-surgery healing and reduce the risk of infection. Aidance created an all-natural skincare solution that helps speed up the healing process. Affiliates earn a generous 20% commission rate.
You could also target medical-grade compression garments that help minimise swelling and bruising after plastic surgery. Caromed manufactures post-surgical garments that are both comfortable and stylish. Their affiliates earn a 10% commission on their high-quality products.
Boost Your Affiliate Earnings
These 10 affiliate programmes are just the beginning of what's possible. There are literally hundreds of ways to earn affiliate commissions with your website, including product reviews, top 10 lists, how-to guides, and more
But what about traffic and conversions? How do you make sure your affiliate links get clicked?
Well… are you ready to have YOUR VERY OWN WordPress website built and launched in under 10 minutes?
It's easy at Wealthy Affiliate. Take a look at this video and you will find out exactly how to build a FREE Affiliate website on the Wealthy Affiliate platform, easily and quickly. This is where you can begin the process right NOW . . .
Wealthy Affiliate Training Video – Create a FREE Website
As you can see, it is simple and FREE to get started today.
Join Me. Join Our Community.
There is No obligation. No credit cards. It is Simple and FREE and can be done in 3 simple steps:
The decision to join is in your hands but I can honestly say that you will not regret it and you won't look back once you have joined. It's a total no brainer. Once you join, it really is as easy as 1-2-3 and you will have your website built and launched ready to learn, earn and grow.
Help Whenever You Need It
Once you join through the Wealthy Affiliate platform, you will be amazed at the support you have within the platform. It really is second to none. I can say with absolute certainty and from personal experience that this is the best training and mentorship platform for building a successful business online, hands down.
I look forward to welcoming you and to supporting your success!
Please feel free to leave any comments below.