Around 85% of people between 18-29 years old have tried vaping or using electronic cigarettes in the US. With over 40 million adults who are smokers in the US, there is a huge potential market for people who are looking for a healthier smoking alternative. Here are 10 great vaping affiliate programmes to check out: While we're talking about the pot, here's our hydroponics affiliate research.
See how the pros are cashing in with simple affiliate websites using my recommended affiliate training.
Includes, live help, tech support, and step by step lessons!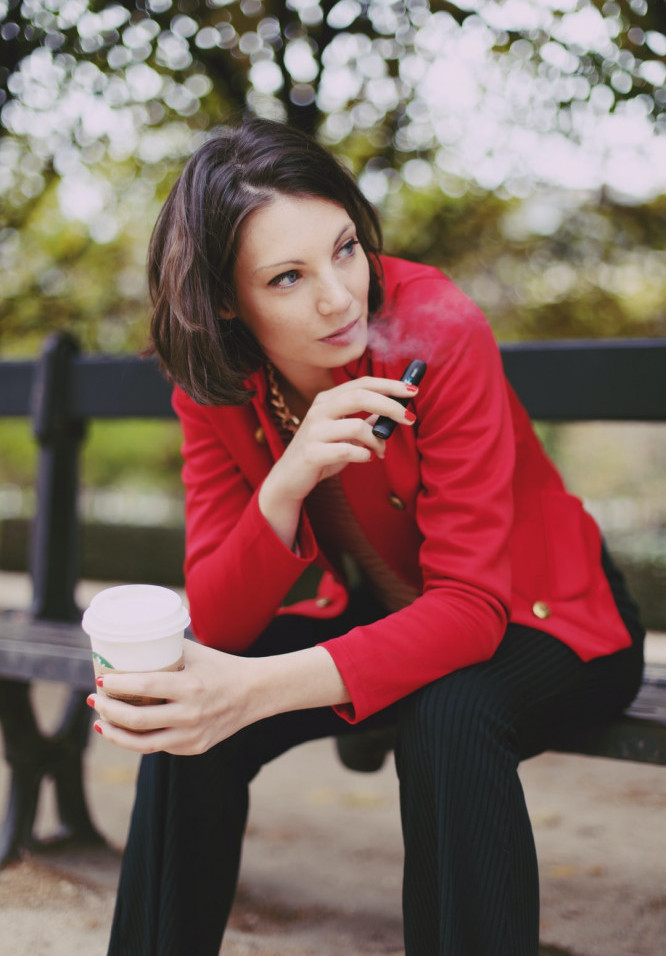 Vaping Affiliate Programmes
Central Vapors
Central Vapors sell their popular brand of e-juice liquids and competitively priced vaping products
Central Vapors manufactures highly popular e-juice liquids that are made in the US. They also offer a great selection of competitively priced vaping products and accessories. Their products are backed by a 100% satisfaction guarantee.
They have consistently high conversion rates from their low prices and high-quality standards. Central Vapors uses ShareASale to manage their affiliate programme and provide affiliates with all the marketing materials and tools they need to get started. Affiliates earn commissions regardless of returns or replacements.
Reasons To Promote Central Vapors: US-made e-juice liquids, competitive prices and recurring commissions for affiliates to profit from.
Bonus: Affiliates have 60-day recurring cookies which means they could earn multiple commissions from the same customer in that time frame.
Atmos
Atmos created the smallest portable vaporizer in the industry
Atmos is a leading vaping company that creates unique and innovative products. They offer one of the largest selections of personal vaporisers and accessories. Each of their products is made with the same level of quality to provide lasting results. They also back their products with a 5-year warranty.
They use Tapfiliate to run their affiliate programme. Atmos lets their affiliates create a customised profitable programme. Affiliates have access to user-friendly publishing tools and a library of high-quality animated banner ad, text links, and offline promotional materials.
Reasons To Promote Atmos: Innovate vaping company, 5-year warranty and lots of affiliate tools to make good use of.
Take Note: Affiliates can also join their programme with Commission Junction and receive a 20% commission rate on sales.
CSVAPE
CSVAPE is a one-stop shop for quality vaping products online.
CSVAPE offers extremely competitive prices on vaporisers, premium e-liquids, and accessories on their easy to use the website. Vaping e-liquids instead of smoking cigarettes cuts the harmful effect of smoking and many people are making the switch. Their passionate staff will help you pick out the perfect personal vaporiser for you and they offer a 100% satisfaction guarantee.
Affiliates can sign up on Commission Junction or ShareASale. Affiliates receive great banner ads, text links, monthly newsletters, and real-time tracking tools on both programmes. Their dedicated affiliate managers are available to help answer any questions and offer suggestions on how to optimize your campaigns.
Reasons To Promote CSVAPE: Competitive prices, great support staff and lots of promotional material for affiliates to market.
Bonus: CSVAPE offers a deal of the day so there is always something new to promote.
Verdict Vapors
Verdict Vapors creates award-winning e-juice liquids that are a better alternative to tobacco
Verdict Vapors is a premier e-juice manufacturer that distributes all over the world. They currently offer 12 unique flavors that come in a variety of formats. They have won awards for their flavors and pride themselves on being an innovator of a better alternative to tobacco.
They use Refersion to manage their affiliate programme. Verdict Vapors gives their affiliates all the promotional materials and tools they need to get started. Affiliates receive a 20% discount to share with their followers and can create their own unique coupon codes.
Reasons To Promote Verdict Vapors: Award-winning e-juice flavors, healthier tobacco alternative and 20% discount codes to promote and to take advantage of.
Bonus: Verdict Vapors offers a 20/20 deal 20% commissions for their affiliate and a 20% off coupon for their viewers so everybody gets a great deal.
Breazy
Breazy offers the largest selection of e-juice, electronic cigarettes, and vaping supplies online
Breazy strives to be the ultimate vaping supplies and electronic cigarettes destination online. They offer the best prices, selection, and service on their own products and from other vendors. Their goals are to provide their customers with the best online shopping experience and donate 1% of net profits to charity.
Their average order value is $100-150 with the average person making 20 purchases a year. Affiliates can sign up with ShareASale or Pepperjam. Both programmes provide affiliates with a great selection of tools and resources.
Reasons To Promote Breazy: Largest selection of vaping supplies, donates 1% of net profits and lots of repeat customers.
Bonus: Breazy offers a recurring commission cookie so you can earn multiple commissions from the same person in the 30-day cookie life.
VaporFi
VaporFi manufactures 30,000 flavors of e-liquids mixed by their vapetenders
VaporFi offers an incredible selection of personal vaporisers, e-cigarettes, and 30,000 e-liquid flavors. Along with their online store, they have brick and mortar locations to serve the growing vaping community. Their high-quality e-liquids are 100% made in the US and come in a variety of flavors that are customisable to create the perfect blend.
Their affiliate programme is managed in house. VaporFi provides text links, website banners, email creatives, cutting edge management tools, and an extensive keyword list. They also have exclusive direct linking technology so links to their site without showing your affiliate ID in the link.
Reasons To Promote VaporFi: Well respected e-cigarette brand, extremely long cookie life and exclusive direct linking technology for affiliates to benefit from.
Take Note: Affiliates earn 20% on e-liquids (with lifetime residual available for their monthly delivery program), 15% on VaporFi starter kits, accessories, and cartridges, 10% on all other branded devices as well as 5% of sales from the affiliates they refer.
VaporDNA
VaporDNA sells thousands of vaping products from hundreds of the top brands in the industry
VaporDNA is a leading vaping retailer and a trusted source for electronic cigarettes, vaporisers, hardware, accessories, and e-liquids. They offer thousands of products from hundreds of top brands. They won the Circle of Excellent from BizRate in 2016 for their exceptional customer service.
Their average order price is $65-85 with high conversion rates and one of the highest EPCs in the vaping industry. Affiliates can join VaporDNA's in a house affiliate programme or sign up on Commission Junction or ShareASale. They all offer professionally designed marketing materials and advanced tracking tools.
Reasons To Promote VaporDNA: Thousands of vaping products, award-winning customer service and strong conversion rates.
Take Note: Be sure to check out all their programmes to find the one that works best with you. Their in-house programme offers slightly higher commission rates at 12%.
blu
blu sells electronic cigarettes and vapes in over 80,000 retail stores all over the US
blu is the largest supplier of e-cigarettes in the world and is stocked in supermarkets and high street shops through the US. They offer an unrivaled inventory of e-cig products, vapes, and accessories. Their designs have won awards for product innovation including e-liquid and e-cigarette Product of the Year in 2015.
Their average order value is $91 on their responsively designed and optimised website. Their affiliate programme is powered by Commission Junction. Affiliates have access to exclusive coupon codes, a promotional marketing calendar, monthly newsletters, cutting edge reporting tools.
Reasons To Promote blu: Largest supplier of e-cigs, great product selection and exclusive coupon codes to promote and take advantage of.
Bonus: Their affiliate team provides exclusive affiliate promotions to maximise click-through and conversion rates.
Avail Vapor
Avail Vapor creates outstanding, high-quality e-liquid flavors in their state of the art facilities
Avail Vapor is a top e-liquid manufacturer based in Richmond, Virginia. In the past 4 years they have expanded and now have more than 100 retail stores in surrounding states. Their product list includes over 200 items including many of their own exclusive e-liquids.
They offer affiliate programmes on ShareASale and Pepperjam. Avail Vapor gives their affiliates access to daily updated product links, banner ads, text links, and tracking tools. They also send out monthly newsletters with promotional codes and shipping offers.
Reasons To Promote Avail Vapor: Over 100 retail stores, exclusive e-liquids and daily update product links to promote.
Take Note: It's important to note Avail Vapor does not allow search engine bidding of their brand terms or any variations.
eJuices.co
eJuices.co is the largest wholesale vape company with over 1,800 brands and 14,000 flavors
eJuices.co is an industry-leading wholesale vape company. Their easy to use website makes it easy for wholesalers to purchase supplies. They carry over 1,800 e-juice brands and vape supplies. They also provide expert opinions to offer insight on their products so you can pick out the best products for your customers.
Their average sale is $307. eJuices.co uses ShareASale to run their affiliate programme and provide a great selection of marketing materials and tools. Affiliates can also their product data feed with more than 91,000 items.
Reasons To Promote eJuices.co: Largest wholesale vape company, very high average sales and access to their full product database.
Bonus: They have a reputation for excellent customer service and are a trusted source for wholesale vape hardware and accessories.
Affiliate Website Ideas
Now that you've read about 10 great vaping affiliate programmes, it's time to pick a niche to target. You could focus on vapor e-juice for people looking for new flavors and refills for their vaporisers. Central Vapors creates popular e-juice liquids that are made in the US. They offer 30% commissions on first orders and 25% on all sales.
Another niche idea is portable vaporisers. Atmos created the smallest portable vaporiser in the industry. Affiliates earn a 30% commission rate.
You could also target e-cigarettes as an alternative to traditional cigarettes, or as a means to quit smoking altogether. Blue is the largest manufacturer of e-cigs in the world. Their affiliates receive a 10% commission on sales.
Customising vapes is also a huge, growing niche, and could be great for DIY channels.
Lastly, check out our affiliate lists from hemp. CBD oil, and cannabis (coming soon)!
Boost Your Affiliate Earnings
These 10 affiliate programmes are just the beginning of what's possible. There are literally hundreds of ways to earn affiliate commissions with your website, including product reviews, top 10 lists, how-to guides, and more
But what about traffic and conversions? How do you make sure your affiliate links get clicked?
So… are you ready to have YOUR VERY OWN WordPress website built and launched in under 10 minutes?
It's easy at Wealthy Affiliate. Take a look at this video and you will find out exactly how to build a FREE Affiliate website on the Wealthy Affiliate platform, easily and quickly. This is where you can begin the process right NOW . . .
Wealthy Affiliate Training Video – Create a FREE Website
As you can see, it is simple and FREE to get started today.
Join Me. Join Our Community.
There is No obligation. No credit cards. It is Simple and FREE and can be done in 3 simple steps:
The decision to join is in your hands but I can honestly say that you will not regret it and you won't look back once you have joined. It's a total no brainer. Once you join, it really is as easy as 1-2-3 and you will have your website built and launched ready to learn, earn and grow.
Help Whenever You Need It
Once you join through the Wealthy Affiliate platform, you will be amazed at the support you have within the platform. It really is second to none. I can say with absolute certainty and from personal experience that this is the best training and mentorship platform for building a successful business online, hands down.
I look forward to welcoming you and to supporting your success!
Please feel free to leave any comments below.