Wrestling is a type of combat sport where two competitors attempt to gain a superior position and hold their opponent to the ground. Types of wrestling include Freestyle, Folkstyle, Greco-Roman, Judo, and Sambo.
See how the pros are cashing in with simple affiliate websites using my recommended affiliate training.
Includes, live help, tech support, and step by step lessons!
There are wrestling clubs and teams for all ages and skills levels from amateur all the way up to Olympic and professional athletes. Fans of wrestling may also enjoy sports entertainment wrestling like World Wrestling Entertainment (WWE). Their matches are not competitive like other types of wrestling but rehearsed to make them more entertaining. Here are 10 great wrestling affiliate programmes: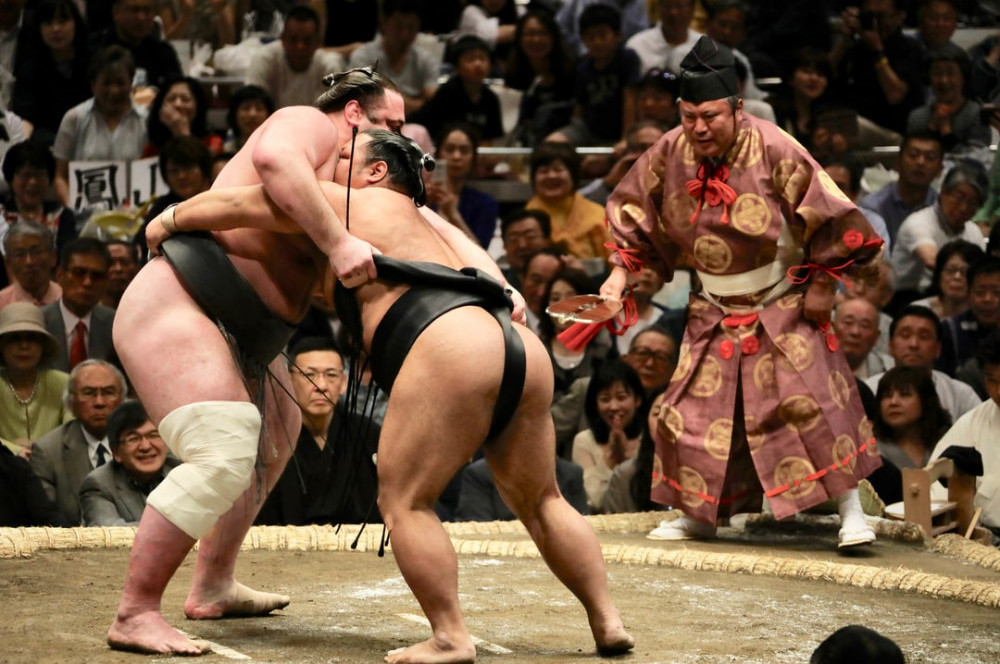 Wrestling Affiliate Programmes
ChampionshipProducts.com
ChampionshipProducts.com is a video training platform for coaches
ChampionshipProducts.com offers the largest selection of instructional wrestling videos, DVDs, and books in the world. Coaches can access over 150 wrestling videos that feature some of the top coaches in the industry. Their membership gives you uninterrupted access for a full year to their entire wrestling library with new videos added regularly.
Their affiliate programme is managed in-house. ChampionshipProducts.com provides their affiliates with banners, text links, buttons, and real-time reporting tools. Affiliates can share their links on their website, blog, newsletters, or emails.
Reasons To Promote ChampionshipProducts.com: Best wrestling coaching videos, award-winning production studio, generous commission rate.
Bonus: Their videos cover every practice, move, and strategy topic to help you and your team become their best.
Highspots.com
Highspots.com is the ultimate one-stop-shop for wrestling products.
Highspots.com is the top online retailer for professional wrestling merchandise. They offer everything from wrestling title belts, DVDs, masks, magazines, action figures, and apparel. Wrestling fans can search for classic merchandise all the way up to the latest WWE & TNA releases.
They use ShareASale to run their affiliate programme. Highspots.com offers their affiliates a great selection of creatives and state of the art reporting tools. Their responsive affiliate management team is available to help answer any questions.
Reasons To Promote Highspots.com: Largest selection for wrestling merchandise, the latest WWE releases and comprehensive affiliate tools.
Take Note: They also offer a great selection of mixed martial arts merchandise.
JRwrestling.com
JRwrestling.com supplies high quality, brand name wrestling products
JRwrestling.com has been helping wrestlers perform to the best of their ability with their top quality wrestling products for almost 20 years. They ship their high end, name brand products worldwide from their new warehouse in Minnesota. Their inventory includes wrestling mats, shoes, kneepads, headgear, singlets, warm-up apparel, and more.
Their affiliate programme is managed in-house. JRwrestling.com provides their affiliates with all the marketing materials and tracking tools needed to start promoting right away. Affiliates can link to any page or specific products on their website.
Reasons To Promote JRwrestling.com: High-quality wrestling equipment, worldwide shipping options and great customer service.
Bonus: They provide their customers with the best and safest wrestling equipment along with the fastest delivery times in the industry.
Scientific Wrestling
Scientific Wrestling is the top professional association for Catch-As-Catch-Can Wrestlers
Scientific Wrestling provides world-class instruction and competition for Catch-As-Catch-Can Wrestling. CACC wrestling is the most popular form of wrestling in the US and Great Britain. Along with instruction, they also offer catch wrestling training camps, seminars, books, and membership programmes.
Affiliates can sign up for the Scientific Wrestling affiliate programme on their website. They provide their affiliates with access to unique affiliate IDs, text links, and instant reports on their easy to use affiliate dashboard. They offer monthly payouts so affiliates don't have to wait long to earn their commissions.
Reasons To Promote Scientific Wrestling: Catch-As-Catch-Can Wrestling training, lifetime commission referrals and increased commissions available for affiliates to profit from.
Bonus: Affiliates can also earn increase commissions up to 50% on product purchases.
Wooter Apparel
Wooter Apparel creates fully customisable team sports uniforms
Wooter Apparel is the #1 online custom team apparel and uniforms store. They only use the highest quality materials and fabrics in all of their uniforms. Their customisable wrestling apparel includes singlets, shorts, hoodies, pants, jackets, socks, hats, and duffle bags.
Their affiliate programme is powered by Refersion. Wooter Apparel supplies their affiliates with stylish banners, text links, and advanced marketing tools. Their dedicated affiliate management team is on hand to help assist with everything from set up to optimise your campaigns.
Reasons To Promote Wooter Apparel: #1 custom team uniforms shop, incredible prices and a great commission rate for affiliates to benefit from.
Bonus: They offer unbeatable prices and a 2-3 week turnaround time on custom orders.
WWE
WWE is the official online shop of World Wrestling Entertainment
WWE, World Wrestling Entertainment offers their fans the highest quality WWE merchandise on their online shop. Their product showcases their TV shows and their wrestling superstars. Fans can trust they are buying authentic WWE brand apparel direct from the source.
They have teamed up with FlexOffers and Commission Junction to run their affiliate programme. WWE provides their affiliates with a wide variety of regularly updated banners, text links, and promotional content. Affiliates also have access to their comprehensive product catalogue and exclusive coupons to share with their viewers.
Reasons To Promote WWE: Official online WWE store, exclusive affiliate deals and two ways for affiliates to earn commissions.
Take Note: Affiliates can also earn a $1 flat commission fee with a 7-day cookie life when customers purchase a monthly subscription to the WWE Network.
GSports Wrestling
GSports Wrestling has been providing wrestling teams and clubs with the best gear since 1974
GSports Wrestling is a family-owned and operated wrestling catalogue and eCommerce store. They have been serving the wrestling community for over 40 years and understand the specific needs of coaches, clubs, and wrestlers. Customer receives excellent customer service, quality products at rock bottom pricing, and free shipping on team apparel orders.
Their affiliate programme is managed in-house. GSports Wrestling makes it easy for affiliates to create links to gsportswrestling.com or specific products. Affiliates can check out their frequent newsletters to stay up to date on the latest products and deals.
Reasons To Promote GSports Wrestling: Wrestling equipment catalog, over 40 years of experience and a price match guarantee.
Bonus: Affiliates can also promote their gift vouchers which make it easy to instantly send gift certificates to coaches and wrestlers.
Defense Soap
Defense Soap helps protect wrestlers and their gear from grunge and grime
Defense Soap is the industry leader in natural contact sports soap that aids in the prevention of skin infections. Their safe but tough soap is made with pharmaceutical grade essential oils that have antibacterial, anti-viral, and anti-fungal properties. They have also developed safe, effective equipment spray to rid your wrestling gear of mat funk and grunge.
They use iDevAffiliate to host their affiliate programme. Defense Soap gives their affiliates access to a great selection of banner ads and text links. Affiliates can track their traffic, sales, commissions, and more in real-time on their affiliate dashboard.
Reasons To Promote Defense Soap: Natural combat sports soap, protects wrestlers' skin from infection and a generous commission rate for affiliates to profit from.
Take Note: Affiliates can check out their learning center to learn more about their products and help them promote.
MMA Overload
MMA Overload's passionate efforts fuel their rapid growth and loyal customer following
MMA Overload open for business in 2008 and is now a proven leader in the Mixed Martial Arts retail industry. They offer mixed martial arts, including boxing and wrestling gears, clothing, and supplements. Their stocks include products from leading brands with competitive prices and lightning-speed shipping.
For the MMA Overload affiliate programme, you can sign up either with ShareASale or Ebay Enterprise. Their affiliates receive 7% baseline commission with a 30-day cookie window. They have a high conversion rate and a dedicated staff to assist affiliates. They also offer many banners, up-to-date data feeds, and text links.
Reasons To Promote MMA Overload: Long cookie life, generous commission rate and superior logistics with many of their orders ship same-day.
Bonus: MMA Overload has thousands of registered shoppers that have applauded their efforts by returning time and time again.
FITE
FITE is one of the leading streaming platforms for sports and entertainment with new special events added each day
FITE is the leading global digital streaming platform for sports and entertainment like wrestling, MMA, boxing, motorsports, tennis, soccer, and concerts. They offer pay-per-view and memberships with a free trial and free events. They feature over 1,000 live events per year plus FITE 24/7 linear channel.
FITE affiliate programme is managed by Commission Junction. Affiliates will receive 10% to 20% commission with an average order price of $30. Their Pay Per View prices range from $4.99 to $79.99, and subscriptions from $4.99-$119.99. New events are added weekly.
Reasons To Promote FITE: Generous commission rate, features other sports aside from wrestling and a product feed is available for all events in all categories
Take Note: FITE can be accessed via its mobile apps for iOS, Huawei, and Android devices, Apple TV, Android TV, Amazon Fire TV, and ROKU.
Affiliate Website Ideas
Now that you've learned about 10 great wrestling affiliate programmes, you should consider what niche you want to focus on. You could target professional wrestling merchandise for WWE and TNA fans. Highspots is the leading professional wrestling fan gear, an online retailer. Affiliates earn 5% commissions.
Wrestling equipment is another great niche to supply wrestling teams and clubs with high-quality products. JRwrestling.com sells name brand, high-end wrestling equipment and gear. They offer their affiliates a 5% commission rate.
You could also focus on instructional wrestling videos for coaches. Championship Products offers 150+ training videos featuring the best wrestling coaches in the industry. Affiliates earn 10% commissions on all sales.
Boost Your Affiliate Earnings
These 10 affiliate programmes are just the beginning of what's possible. There are literally hundreds of ways to earn affiliate commissions with your website, including product reviews, top 10 lists, how-to guides, and more
But what about traffic and conversions? How do you make sure your affiliate links get clicked?
So… are you ready to have YOUR VERY OWN WordPress website built and launched in under 10 minutes?
It's easy at Wealthy Affiliate. Take a look at this video and you will find out exactly how to build a FREE Affiliate website on the Wealthy Affiliate platform, easily and quickly. This is where you can begin the process right NOW . . .
Wealthy Affiliate Training Video – Create a FREE Website
As you can see, it is simple and FREE to get started today.
Join Me. Join Our Community.
There is No obligation. No credit cards. It is Simple and FREE and can be done in 3 simple steps:
The decision to join is in your hands but I can honestly say that you will not regret it and you won't look back once you have joined. It's a total no brainer. Once you join, it really is as easy as 1-2-3 and you will have your website built and launched ready to learn, earn and grow.
Help Whenever You Need It
Once you join through the Wealthy Affiliate platform, you will be amazed at the support you have within the platform. It really is second to none. I can say with absolute certainty and from personal experience that this is the best training and mentorship platform for building a successful business online, hands down.
I look forward to welcoming you and to supporting your success!
Please feel free to leave any comments below.