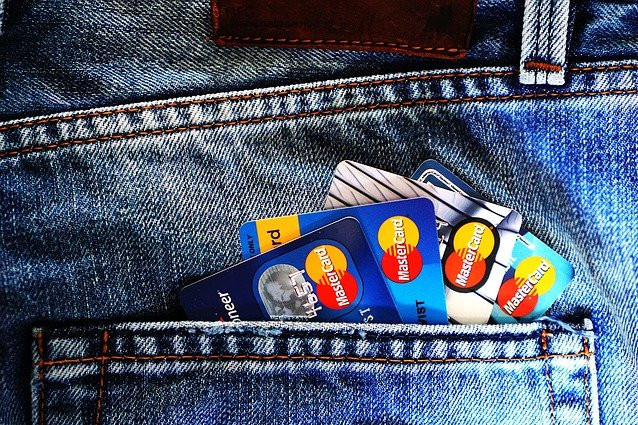 Credit cards allow people to make purchases based on the promise that they will repay the amount back at a later date with interest. Having good credit and great credit repayment history can help financial institutions decide whether or not to approve a loan for a big purchase like a car or home mortgage.
>>Affiliate Links Without Traffic Won't Earn You A Dime<<
See how the pros are cashing in with simple affiliate websites using my recommended affiliate training.
Includes, live help, tech support, and step by step lessons!
There is also a growing trend of signing up for credit cards based on their rewards programmes and paying them off before any interest is due. Another trend on the other end of the credit card spectrum is credit score monitoring and credit repair services to help improve your credit scores.
Credit card affiliate programmes typically pay very well in comparison to other niches and industries, so they are very popular to promote! Check out these 10 great credit card affiliate programmes: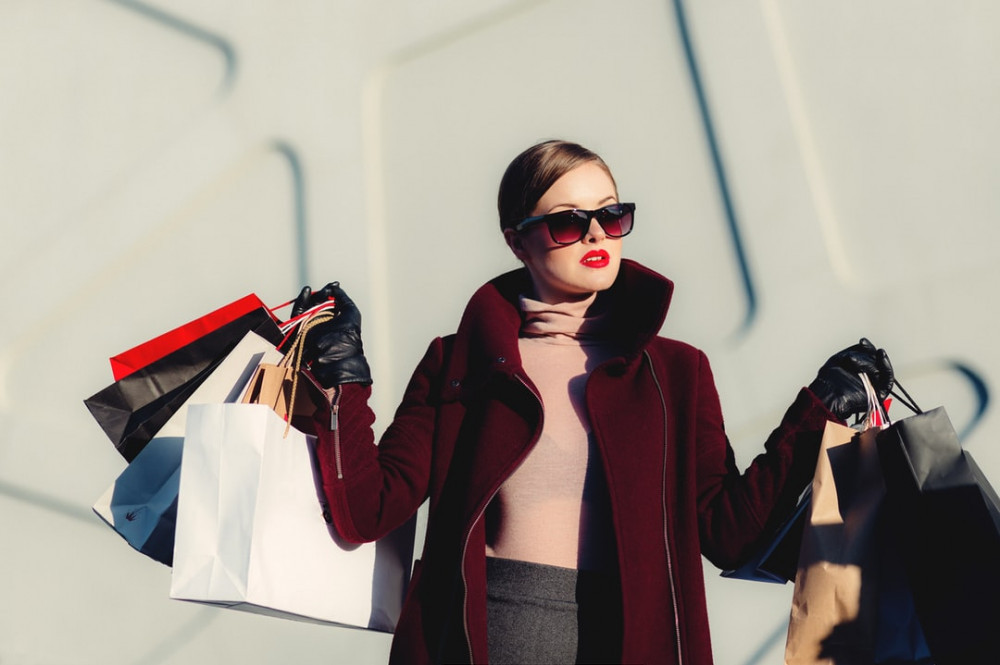 Credit Card Affiliate Programmes
Bankrate Credit Card Network
Bankrate Credit Card Network is an industry-leading performance marketing platform
The Bankrate Credit Card Network is a credit card affiliate marketing programme leader. Their team is made up of credit card performance marketing experts. They provide the best credit card offers from top issuers like American Express, Capital One, Discover, Chase, and Citi.
Their affiliate programme is managed in-house. Bankrate Credit Card Network provides their affiliates with award-winning editorial content, user-friendly tools, co-brand solutions, and data feed. They work with their affiliates to help them meet their business goals.
Affiliates have access to the leading credit card offers and some of the industry's top monthly payouts.
Reasons To Promote Bankrate Credit Card Network: Credit card affiliate marketing platform leader, offers for top credit card companies and personalised affiliate help.
Credit.com
Credit.com provides expert information to help people make smarter financial decisions
Credit.com was founded by credit experts and consumer advocates to help people make smarter financial decisions. They provide free education, tools, and unbiased comparisons of financial services and products. Their goal is to be the go-to source for expert information on all things personal finance including credit scores, credit cards, and credit reporting.
They offer high conversion rates and payouts. Affiliates have access to a great selection of exclusive offers, custom branding, and creatives. Credit.com offers live online reporting and help from their experienced affiliate support team to help you get started and answer any questions.
Credit.com works closely with their advertisers to provide the best converting products and great payouts for their affiliates.
Reasons To Promote Credit.com: Best credit product and services, high converting products and exclusive offers available.
Note: This affiliate programme seems to be only available to current affiliates at this time, but please contact them to make sure. If your website has relevant traffic, you might be able to still get an account there.
CommissionSoup
CommissionSoup is a leading cost per action affiliate network with great credit card offers
CommissionSoup is a performance-based affiliate marketing network. They have some of the best credit cards offers from well-known and respected banks. Their great selection of credit cards means consumers and business owners can find the perfect card to fit their needs.
They have over 18 years of financial marketing experience. CommissionSoup is committed to helping their affiliates maximise their revenue opportunities. Affiliates have access to their proprietary technology and optimised marketing materials to help them promote.
Reasons To Promote CommissionSoup: Performance-based affiliate network, top credit card offers, proprietary affiliate technology. I also like that you have a HUGE selection of credit cards to promote, rather than just one company!
Their affiliate account representatives will discuss your marketing options and best programmes for your target market to help maximise your conversion rates.
Capital Bank
Capital Bank's OpenSky Secured Visa Credit Card helps people build better credit
Capital Bank offers a consumer-friendly secured credit card called OpenSky. The OpenSky Secured Visa Credit Card helps build your credit with no credit check required to get started. Customers choose their credit limit and secure it by making a one-time refundable deposit to help improve their credit score.
Affiliates can sign up for the Capital Bank affiliate programme at Commission Soup (listed above), or you can join as a Sovrn affiliate. You'll have less control with your Sovrn links, but it's an alternative option for you.
Reasons To Promote Capital Bank: Secured credit card, helps improve credit score and lots of helpful information and guides for affiliates to make use of.
Cardholders receive benefits like travel/car rental insurance, zero liability for fraud, and can use their secure credit card anywhere Visa is accepted.
Credit Assistance Network
Credit Assistance Network helps consumers repair their credit and resolve complicated credit issues
Credit Assistance Network is an industry leader in credit repair with an A+ Better Business Bureau ranking. They help consumers resolve complicated credit problems. They can help with everything from building credit, late payments, bankruptcy, incorrect personal information, excessive inquiries, debt management, and much more.
They prefer to partner with affiliates that have websites about credit, finance, debt, or self-help. Credit Assistance Network uses ShareASale to manage their affiliate programme. Affiliates have access to a great selection of creatives, coupons, special offers, and tracking tools.
Reasons To Promote Credit Assistance Network: Credit repair industry leader, helps build a credit score and lots of marketing materials for affiliates to make use of.
Their exceptional affiliate management team is available to help affiliates succeed.
Experian
Experian helps their users protect their identity and monitor their credit scores
Experian is the #1 provider of consumer credit scores, credit reports, identity theft protection, and credit monitoring online. They have delivered over 20 million credit reports and provide more than 3.1 million members with credit monitoring products.
They use Commission Junction to manage their affiliate programme. Affiliates can sign up by searching for them in the advertiser's section on cj.com. Experian provides their affiliates with all the marketing materials and tools they need to get started.
Reasons To Promote Experian: #1 online consumer credit score provider, well-known trusted provider and great commission rates for affiliates to profit from.
Affiliates can earn great commissions with Experian. Be sure to check out their terms & conditions to learn more about their commission rates for each product.
Credit Repair
CreditRepair is the leading credit repair service in the US
CreditRepair is the top provider of credit repair services in the US. They have developed and refined their process over many years and helped thousands of customers. Their credit repair experts will work with you to help you meet your credit goals.
Their affiliate programme has been running for the past 10 years. CreditRepair uses Commission Junction to provide affiliates with all the resources and tools they need. Not only do affiliates earn great commissions, but they also get to help people achieve financial freedom.
Reasons To Promote CreditRepair: Leading credit repair service, help people improve their credit scores, high commission payouts for affiliates.
Take Note: Be sure to check their terms and conditions to make sure they do business in the states you'd like to market.
FlexOffers
FlexOffers is an affiliate marketing network platform that only works with the top advertisers and agencies
FlexOffers is a top affiliate marketing network platform with industry-leading features. They work with the top networks, advertisers, and agencies to add more than 50 new advertiser programmes each day. They currently have two credit card affiliate programmes, Amalgamated Bank of Chicago BankCard and the Barclaycard.
Affiliates can boost their profits by promoting their lucrative programs. FlexOffers provides affiliates with banner ads, text links, and unique promotional copy. Affiliates also have access to reports, data feeds, tracking tools, and affiliate support.
Why Should You Promote FlexOffers: Award-winning affiliate marketing, over 50 new programs added each day, industry-leading affiliate tools
Affiliates can promote all types of financial programs all from the same affiliate network.
TransUnion
TransUnion helps consumers understand, monitor, and protect their credit score
TransUnion is a credit reporting agency that helps their members monitor and protect their credit. Available member benefits include unlimited score access, instant credit alerts, and Credit Lock Plus to shield your TransUnion and Equifax reports. Their mission is to enable consumers to understand and manage their personal information.
Affiliates can learn more about the TransUnion affiliate programme by searching for them in the advertiser's section on Commission Junction. Their programme is open to US-based publishers. They provide affiliates with access to a great selection of marketing materials and tracking tools to start promoting right away.
Reasons To Promote TransUnion: Top credit reporting agency, great membership features and competitive commission rates for affiliates to profit from.
Affiliates earn $20 per $1 7-day trial and $45 for almost every other product except for TransUnion Credit Monitoring which ranges from $30-65 per plan.
Credit Karma
Credit Karma lets people check their credit score for free with no hidden fees or credit card requirements
Credit Karma offers free credit scores, reports, and insights with no hidden fees, subscriptions, or upsells. Their services are 100% free with no credit card required. They help provide people with the information they need to take control of their credit. They also offer credit monitoring and personalised recommendations on how to use your credit more wisely
Affiliates can sign up by searching for Credit Karma at FlexOffers. Credit Karma affiliates get the tools, educational articles, and opportunities they need to aid them in their financial progress. Customers can check their scores anytime, anywhere through Credit Karma's free platform.
Reasons To Promote Credit Karma: Free to use, credit score monitoring and a great add on affiliate programme.
Credit Karma is a great add on affiliate programme to promote with other offers. All your viewers have to do is sign up and pull their free credit score for you for free to receive a commission.
Update
Check out these other credit card affiliate programmes that have surfaced and have a lot of potential for affiliate marketers to take advantage of.
Affiliate Website Ideas
Now that you have uncovered all of these great credit card affiliate programmes, it's time for you to pick a niche to target. You could focus on secured credit cards for people looking to rebuild their credit scores. Capital Bank's OpenSky Secured Visa Credit Card only requires a refundable deposit to get started. Affiliates earn $25 per funded account.
Another niche idea is credit card education. Credit.com helps people make smarter financial decisions. They provide their affiliates with high conversion rates and payouts.
Alternatively, you might look to target people who want to improve their online privacy through VPN software, some of which include credit monitoring and identity protection services. TransUnion helps people monitor and protect their credit scores. Affiliates earn $20 per 7-day trial and $45 per paid product.
Boost Your Affiliate Earnings
These 10 affiliate programmes are just the beginning of what's possible. There are literally hundreds of ways to earn affiliate commissions with your website, including product reviews, top 10 lists, how-to guides, and more.
But what about traffic and conversions? How do you make sure your affiliate links get clicked?
So… are you ready to have YOUR VERY OWN WordPress website built and launched in under 10 minutes?
It's easy at Wealthy Affiliate. Take a look at this video and you will find out exactly how to build a FREE Affiliate website on the Wealthy Affiliate platform, easily and quickly. This is where you can begin the process right NOW . . .
Wealthy Affiliate Training Video – Create a FREE Website
As you can see, it is simple and FREE to get started today.
Join Me. Join Our Community.
There is No obligation. No credit cards. It is Simple and FREE and can be done in 3 simple steps:
The decision to join is in your hands but I can honestly say that you will not regret it and you won't look back once you have joined. It's a total no brainer. Once you join, it really is as easy as 1-2-3 and you will have your website built and launched ready to learn, earn and grow.
Help Whenever You Need It
Once you join through the Wealthy Affiliate platform, you will be amazed at the support you have within the platform. It really is second to none. I can say with absolute certainty and from personal experience that this is the best training and mentorship platform for building a successful business online, hands down.
I look forward to welcoming you and to supporting your success!
Please feel free to leave any comments below.