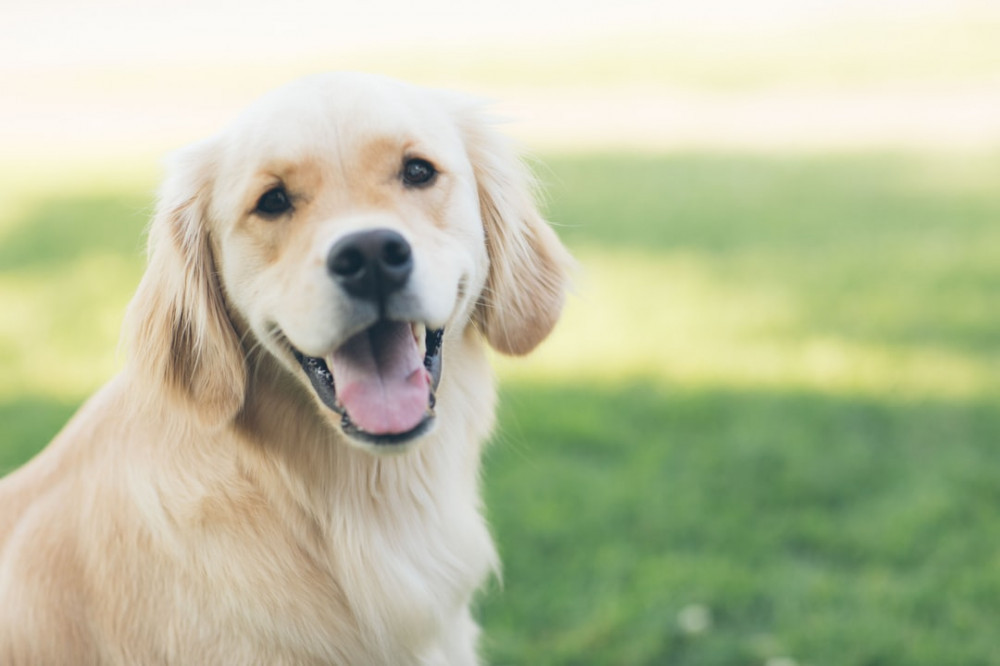 If you've ever owned a dog, you might understand the loyalty and unconditional love they can offer. They truly are man's best friend!
Dog owners just love to pamper their pets, and with so many products available for dogs these days, then why not treat your furry friend. Products range from training programs to toys, treats, and even bedding. As an affiliate marketer, you can benefit from this market by connecting dog owners to the dog-related products and services they're searching for.
If you're interested, this list of the top 10 dog affiliate programs can give you a place to start. Many of them fit well with niche sites, as well. Just don't tell y
Dog Affiliate Programmes
1. FitBark
FitBark sells devices that monitor sleep and other activities of dogs. These devices look like small, stylish bones in a variety of colors that can be attached to a dog's collar. One of the benefits is that pet owners can help their pets stay healthy and work on fitness goals with their dogs beside them.
FitBark provides some great perks for its customers, including a 30-day money-back guarantee. FitBark doesn't collect sales tax in 49 states, and there's free shipping on orders of $15 or more.
ShareASale runs the FitBark affiliate programme. The average order size is $100, which comes out to about $12 of commission per average order.
Reasons To Promote FitBark: The 12% commission rate is nice, and affiliates who bring in a high volume of referrals may be able to get even higher commissions.
2. Dog.com
Pepperjam runs the Dog.com affiliate programme. Dog.com is a pet supply website associated with TABcom, LLC, which is an internet retail business. The actual affiliate programme goes through TABcom, LLC, so if you sign up as an affiliate, you also get access to other websites that you can promote.
Dog.com carries several pet supply products, including toys, treats, food, collars, first aid, supplements, and crates. The average order value is $75.
Reasons To Promote Dog.com: The ability to access and promote other websites through one affiliate programme is a plus. However, the affiliate page doesn't list the commission rate, so it's difficult to tell how much you could make as an affiliate partner.
3. The Dog Solution
Clickbank run The Dog Solution affiliate programme. The Dog Solution is a programme designed to help dog owners train their dogs, keep them healthy, and provide other tips and tricks to dog ownership. The aim of this company is to reach all dog owners by covering a wide variety of topics, rather than zeroing in on training or dog health alone.
This affiliate programme works through the Dog Solution sales funnel, which starts with a front-end product called 'The Dog Owner's Secret Handbook.' The commission rate for a customer who completes the sales funnel could be around $50.
Why You Should Promote The Dog Solution: The 75% commission rate is hard to beat, and the sales funnel naturally pulls customers through the buying process.
4. Muttropolis
Muttropolis is a specialty dog and cat boutique that sells everything from designer pet bedding to collars, dog toys, natural foods, and treats.
AvantLink run the Muttropolis affiliate programme. This company has some interesting products for pampering dogs, including sweaters, jackets, and even Halloween costumes. The company provides free shipping on orders of $49 or more.
Reasons Promote Muttropolis: The wide variety of specialty items for pets could convert some shoppers, and the free shipping option could add to that. For affiliate marketers, both the commission rate and the cookie length are great.
5. Dog Is Good
Dog Is Good is a novelty shopping website for dog lovers and for the dogs they love. Their products include apparel featuring the lifestyle of dog lovers. The company sells other novelty items, such as drink ware, tote bags, greeting cards, books, and posters.
Dog Is Good also sells some products for dogs themselves, including collars and waste bags. The Dog Is Good affiliate programme is run through Refersion. As an affiliate, you will be provided with the marketing materials they need to promote the products.
Why You Should Promote Dog Is Good: The products are unique and fun, so they could fit well with a niche marketing strategy. The cookie length is great, too.
6. Petco
Petco is a pet supply store that carries a wide selection of items for dogs, cats, fish, birds, reptiles, and other pets. Many of the items are hard to find.
Commission Junction run the Petco affiliate programme. Customers can shop by the type of pet they have, as well as their favorite brands and a sale section. There's also a pharmacy tab where customers can shop for medicines to prevent heart worm in dogs, flea infestations, and other conditions.
Why You Should Promote Petco: This is a well-known store with a good reputation, and that could boost customer confidence enough to complete a purchase. The commission rate is lower than with some other stores in the dog industry, but the wide range of products could boost the shopping cart total, so affiliates could still see a nice income boost working with this company.
7. Ruffwear
Ruffwear sells performance dog clothing for outdoor adventures, including items such as collars, leashes, harnesses, life jackets, and even boots. Beyond clothing, Ruffwear also sells safety gear, bedding, and toys for dogs.
The average order value of Ruffwear is $85. On occasion, Ruffwear holds special sales for discontinued products, which affiliates can advertise on their websites. As an affiliate marketer, you will be provided with the tools you need to promote the products.
Bonus: Ruffwear offers free shipping for orders of $74.95 or more.
Reasons To Promote Ruffwear: These products could fit well with a niche market strategy. The average order value is good, too.
8. Consider The Dog
Consider The Dog is a website where people who love dogs come together to share tips and tricks for building a wonderful life with dogs, no matter what their temperament or personality. The content is carefully curated. Some of the videos are free, and others are available on a subscription basis.
Membership costs around $15 a month and comes with access to a private Facebook group. After a month of membership, members can also get a 20% discount on premium content.
Bonus: One nice thing about this company is that affiliates get commissions on the first twelve purchases that a referred customer makes.
Reasons To Promote Consider The Dog: The recurring commissions are nice for affiliate marketers, and the 20% discount on premium content is nice for customers, too.
9. TrainPetDog.com
TrainPetDog is a dog training programme that offers free online seminars and a free training course, as well as other dog training products. The signature product is called the 'Dog Lovers Training Course,' which currently costs $37. Other products cover topics like how to adopt the best puppy for you, how to house train a dog and grooming tips.
Dog Owner's Club operate a paid membership website which requires a monthly subscription. The base commission rate is 80% on front-end products, including the paid membership website. Besides the first commission, affiliate marketers get 25% of monthly fees for paying referrals who stay with the website.
Reasons To Promote TrainPetDog: The commission rates and chance for recurring commissions make this a great choice for affiliates. Also, customers who purchase access to the paid membership website also get a free month of access to the Elite Dog Owner's Club.
10. PupPod
PupPod is a way for dog owners to connect with their pets electronically and play a game with them even when they're apart. The PupPod puzzle game technology is housed inside a tough Kong Wobbler toy. PupPod technology can be used across the internet to connect with pets.
With PupPod, dogs learn to react to different sounds and lights to earn rewards, such as treats dispensed from a Bluetooth dispenser.
A PupPod and Pet Tutor bundle costs around $500. On its own, the PupPod currently costs $179. Affiliates get $20 for every referral that makes a PupPod purchase, whether it's a stand-alone buy or as part of the bundle.
Reasons To Promote PupPod: PupPod acts as a gaming console for dogs, which is a unique idea. It can also be a rewarding way to keep intelligent dogs busy and happy.
Affiliate Website Ideas
So that's it in a nutshell, the top 10 dog affiliate programmes. Now it is up to you to decide exactly how are you going to put them to work for you in your niche marketing plans?
It could be a bright idea to start a niche website about integrating several different types of pets into one household, especially one that has young children in it, as well. This type of blog could feature any of the companies listed above, as well as kennels, aquariums, birdcages, and other pet equipment. Training videos would be a good fit for a website like this one, too. You could also include children's items like furniture and pet-friendly fashions for kids.
A therapy dog website? Now that could be a money-spinner. You could include grooming tips, dog supplies, and training programs, but you could also branch out to include music therapy and unconventional or emerging therapy ideas.
Another idea could be to build a niche website for people who love both the outdoors and dogs. This could feature dog clothing, supplies, and natural foods. You could then branch out and promote outdoor equipment like camping gear or kayaks with a spot where dogs can ride. If you're going adventuring with your dog, you may also want to consider pet insurance, another niche aspect of pet ownership.
Boost Your Affiliate Earnings
These 10 affiliate programs are just the beginning of what's possible. There are myriads of ways to earn affiliate commissions with your website, including product reviews, top 10 lists, how-to guides, and more.
But what about traffic and conversions? How do you make sure your affiliate links get clicked?
Well… are you ready to have YOUR VERY OWN WordPress website built and launched in under 10 minutes?
It's easy at Wealthy Affiliate. Take a look at this video and you will find out exactly how to build a FREE Affiliate website on the Wealthy Affiliate platform, easily and quickly. This is where you can begin the process right NOW . . .
Wealthy Affiliate Training Video – Create a FREE Website
As you can see, it is simple and FREE to get started today.
Join Me. Join Our Community.
There is No obligation. No credit cards. It is Simple and FREE and can be done in 3 simple steps:
The decision to join is in your hands but I can honestly say that you will not regret it and you won't look back once you have joined. It's a total no brainer. Once you join, it really is as easy as 1-2-3 and you will have your website built and launched ready to learn, earn and grow.
Help Whenever You Need It
Once you join through the Wealthy Affiliate platform, you will be amazed at the support you have within the platform. It really is second to none. I can say with absolute certainty and from personal experience that this is the best training and mentorship platform for building a successful business online, hands down.
I look forward to welcoming you and to supporting your success!
Please feel free to leave any comments below.