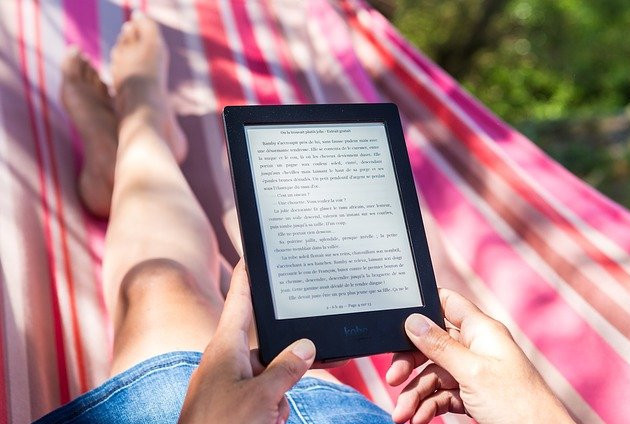 There are nearly 130 million books in the world, and there are at least 600,000 books published each year in the United States alone.
See how the pros are cashing in with simple affiliate websites using my recommended affiliate training.
Includes, live help, tech support, and step by step lessons!
At the same time, more readers are turning to e-books, and more authors are self-publishing. This gives authors the opportunity to be more involved in the marketing of their books, and it opens the door for affiliate marketers, who can help sell e-books to readers and publishing packages to indie authors.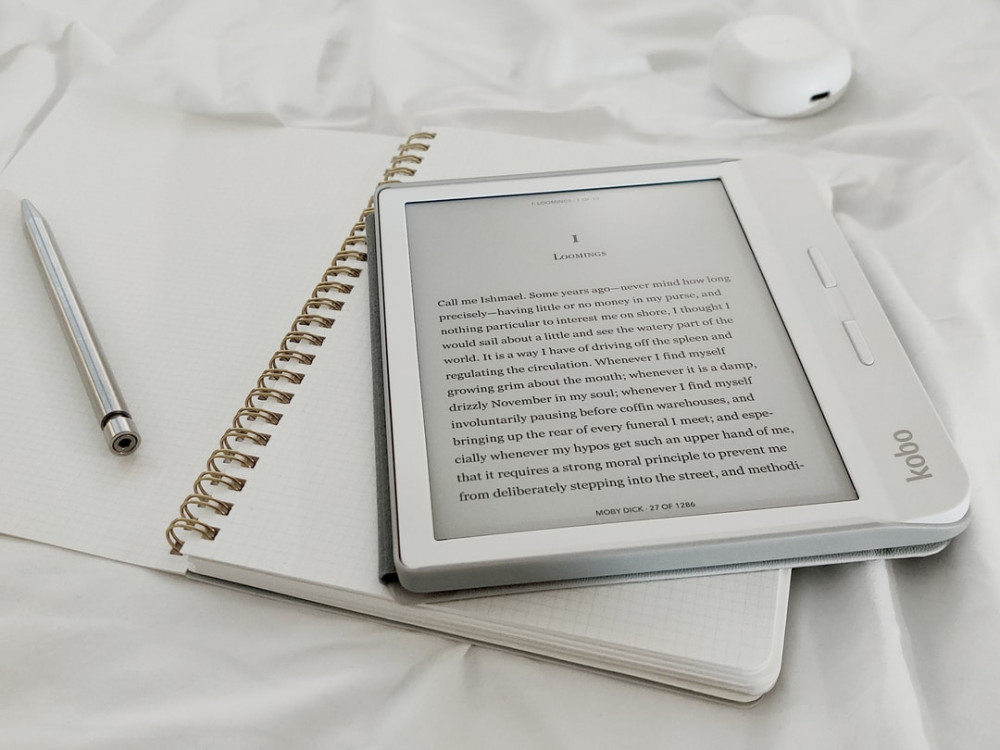 Many people now read electronic books, or e-books, in the place of traditionally printed books.
If you've got a niche site that can make use of these top 10 e-Book affiliate programmes, then you should also look into my list of book affiliate programmes and education affiliate programmes, but honestly, ebooks could be marketed to any niche. For example, you could promote ebooks about hydroponic gardening for your gardening website, or ebooks about keto cooking on your keto website.
E-book Affiliate Programmes
1. Ebooks.com
E-Books.com has more than 1.2 million books in twelve different categories that affiliates can link to.
With Ebooks.com, affiliates can link to individual books from any category they choose as well as to the site itself. This can be helpful for affiliate marketers who want to target specific books that support their niche websites.
The commission is tiered. It starts at 8% for up to $499 in sales. As sales volume increases, so does the percent of commission. It tops out at 15% for affiliate marketers who are selling more than $2000 in e-books each month.
The affiliate programme is run by Commission Junction.
Reasons To Promote Ebooks.com: Ebooks.com has been around for about 20 years, so it's one of the most credible e-book companies out there. It also has more than 1.2 million books in twelve different categories that affiliates can link to.
2. eBook Maestro
eBook Maestro offers you everything you need to create full-featured eBooks and other informational products
eBook Maestro is a software that compiles any types of digital information products such as eBooks, presentations, albums, magazines, guides, galleries, documentations, and a whole lot more. With so many features, you'll practically have everything you need to create a full-featured eBook.
eBooks compiled with eBook Maestro software support all character sets and can contain and open any files (HTML pages, graphic files, video files, flash files, Java scripts, etc.). It"s also customisable, any detail in the user interface, including the navigation bar, search menu, program icon, can be change if you wish to. The IE rendering engine is used to visualise pages.
Reasons To Promote eBook Maestro: Affiliates can get a special build of eBook Maestro software with the affiliate's information built into it. The commission rate is 40% on every sale of eBook Maestro products transacted through their site or eBook. Banners and other graphics will be made available as well to affiliates.
2. Success Consciousnes
Success Consciousness e-books are focused on self-improvement.
Rather than being a large e-book distributor with a wide range of categories, Success Consciousness focuses on self-improvement books. The books include titles such as 'Visualize and Achieve your Dreams', 'Focus your Attention', and 'Build Up a Strong Willpower.'
This company gives customers a 30-day 100% money-back guarantee. They can return the book for a refund if they read it and follow the advice the book contains but don't feel that it was helpful. This could be a conversion factor for potential customers who don't want to spend money to try out a new author.
Reasons To Promote Success Consciousness: Because the category for this company is already fairly narrow, it can be easy to use with a niche market website. The commission is nice, too.
4. Kobo
Kobo has more than 5 million titles to choose from.
Kobo is one of the most widely known e-book providers, so it's a credible, safe source to download e-books. There are e-book sales and lists of free e-books to access, and customers get their first audiobook download for free.
There's also Kobo Super Points, which is a rewards system for customers who buy e-books often. Loyal customers who refer friends who buy a book from Kobo can also get $5-$10 in Kobo promo codes, which they can apply toward future purchases.
Affiliates earn 5% commission on e-books and 10% commission on e-book reading devices and accessories.
Reasons To Promote Kobo: All the perks that customers get can add up to some high conversions. Also, Kobo has more than 5 million titles to choose from, and the variety could be another draw for e-book buyers.
5. Feels Like Home
Feels Like Home is a family-friendly, Christian-based company with around 27 products, including several e-books, in the store.
Feels Like Home is a family-friendly, Christian-based company geared toward helping women take care of themselves mentally, physically, and spiritually. This includes overcoming challenges such as food addiction and loving yourself through imperfection.
The products include calendars, printable posters, and books, and categories range from cooking and family life to hobbies and mental health. There are 27 products listed in the online store. Most of them were written or made by Tara Ziegmont, who owns the website.
The books include titles such as 'My Healthy Marriage Solution', '25 Simple Steps to Make Money Blogging', and 'The Lift Up Your Husband Challenge.' Product prices range from $2-$22.
Reasons To Promote Feels Like Home: Besides the great commission rate and decent cookie length, a niche market website with a similar theme could possibly generate some significant click-throughs.
6. Books A Million
Books A Million, also known as BAM!, is one of the largest bookstore chains in the United States.
Books A Million, also known as BAM!, is one of the largest bookstore chains in the United States. It has a wide range of books in a number of categories. Affiliate marketers can leverage this with the affiliate programme for e-books, which is run through Commission Junction.
The promotional banners for Books A Million link to the full site, but affiliate marketers can also link to specific book titles. This can be helpful for niche marketers who want to target certain book categories or for book reviewers who want to share direct links to the books they've reviewed.
Reasons To Promote Books A Million: A large number of products could be the biggest draw for promoting Books A Million. With plenty to choose from, there's a potential for repeat customers and high cart values, which means more commissions for affiliates.
7. Writer's Helper
Although there is only one product for affiliates to promote, the commission rate is high.
Writer's Helper is a small business owned by editor Audrey Owen, who provides editing services worldwide. For affiliate marketers, there is only one item to sell, and that's her e-book, 'Get Your Writing Fighting Fit.' The affiliate programme is administered through ClickBank.
Reasons To Promote Writer's Helper: Although the company is small and there's only one item to sell, it could be a good fit for niche market websites that deal with developing writing skills. The commission rate is relatively high, too.
8. Book Baby
Book Baby exists to help Indie Authors get their books published.
The Book Baby affiliate programme takes a slightly different twist on e-books. Rather than focusing on readers, the programme targets authors who would like help publishing and marketing their books. Niche marketers get 5% of every sale of short-run book printings or e-book publishing packages that start with their affiliate links.
The full packages run around $1699, so they're high-ticket sales. Affiliates get a great commission, and authors finally get their books out into the world. The affiliate programme is managed by Pepperjam.
Reasons To Promote Book Baby: Because the ticket price is so high, one or two sales could bump up an affiliate marketer's income nicely, even at just a 5% commission.
9. Blurb
Blurb is in business to help authors design the layout of their e-books and print books.
Blurb is a self-publishing platform with a high emphasis on layout, including photography and graphics. Users can create both digital and hard-copy books that look great.
The affiliate programme gives marketers 15% of the sales for new customers and 2% of sales for existing customers. Most orders are close to $90.
If an affiliate refers someone else to the affiliate programme which is managed by Rakuten, the referring affiliate earns $10. Affiliates also get $1 for every book purchased through their links to the Blurb store.
Reasons To Promote Blurb: Blurb covers both e-book and printed book formats, so it could have a wider appeal for potential customers than a programme that focuses only on one or the other. Also, since it's focused on photography and layout, affiliates could use it to tap into visual communication niche markets.
10. Amazon Kindle
Amazon is obviously THE most famous seller of ebooks online, and their Kindle devices are sold worldwide. They don't explicitly say how much you get paid for each ebook your sell, but I imagine it's in the "other" category or Kindle Device category, which would be about 4%. Not much on a $15 item, but mostly I think this is a good ebook affiliate programme because you can earn $3 to $5 per referral to the Kindle Unlimited service. Readers pay a monthly fee, and they get access to any ebook which is participating in the programme (most are).
You get $3 for the free signup, then $5 upon completion of a paid subscription.
Reasons To Promote Amazon Kindle eBooks: Wide selection of books. Well-known brand. High-quality e-readers for a few different price points.
Affiliate Website Ideas
These top 10 eBook affiliate programmes can be helpful, but how will you apply these ideas to a niche marketing website? I've thought of a few website ideas that can get you going.
First, you could create a niche website that focuses on e-books specifically for productivity. This could be geared toward busy entrepreneurs, and the website could also promote productivity software, convenient at-home gyms, time-saving meal planning services, and audiobook programmes.
A second idea is to focus on e-books covering historical events. This type of website could also promote video and audio equipment or software for preserving family stories. Historical tourism travel packages, collector's items such as coins or firearms, and even replicas of vintage clothing, toys, and tools could be featured on a site like this one.
What about an e-book site for sky watchers? Besides e-books about astronomy, stars, and planets, the website could promote telescopes, planetariums, sci-fi video games, and online astronomy or sky watching courses.
Boost Your Affiliate Earnings
These 10 affiliate programmes are just the beginning of what's possible. There are literally hundreds of ways to earn affiliate commissions with your website, including product reviews, top 10 lists, how-to guides, and more
But what about traffic and conversions? How do you make sure your affiliate links get clicked?
Well… are you ready to have YOUR VERY OWN WordPress website built and launched in under 10 minutes?
It's easy at Wealthy Affiliate. Take a look at this video and you will find out exactly how to build a FREE Affiliate website on the Wealthy Affiliate platform, easily and quickly. This is where you can begin the process right NOW . . .
Wealthy Affiliate Training Video – Create a FREE Website
As you can see, it is simple and FREE to get started today.
Join Me. Join Our Community.
There is No obligation. No credit cards. It is Simple and FREE and can be done in 3 simple steps:
The decision to join is in your hands but I can honestly say that you will not regret it and you won't look back once you have joined. It's a total no brainer. Once you join, it really is as easy as 1-2-3 and you will have your website built and launched ready to learn, earn and grow.
Help Whenever You Need It
Once you join through the Wealthy Affiliate platform, you will be amazed at the support you have within the platform. It really is second to none. I can say with absolute certainty and from personal experience that this is the best training and mentorship platform for building a successful business online, hands down.
I look forward to welcoming you and to supporting your success!
Please feel free to leave any comments below.