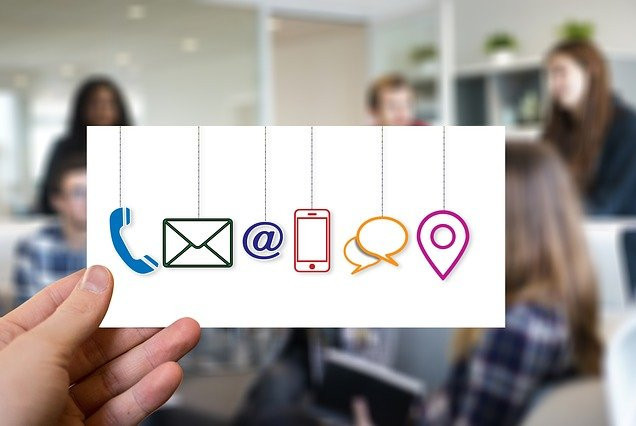 Email is the preferred method of most businesses as it allows you to quickly and easily communicate with your clients or customers. It is faster than traditional mail and saves your customers from having to waste time waiting on hold when trying to call your business. People also set up personal email accounts to stay connected with their friends, family, and favorite online websites. Most websites now offer an email list where you receive special access to the latest content and exclusive deals.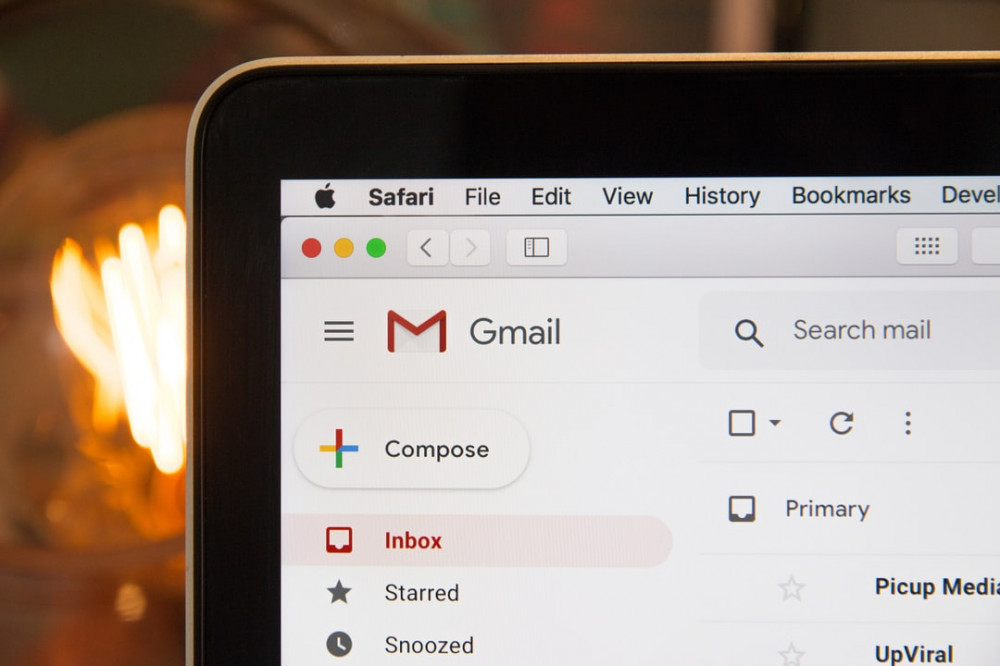 Was the @ key even part of old school typewriters?
See how the pros are cashing in with simple affiliate websites using my recommended affiliate training.
Includes, live help, tech support, and step by step lessons!
There are lots of tools and resources available to help businesses start and manage their email lists and create amazing email marketing campaigns. Here are 10 great email affiliate programmes that could fit well with a variety of niche sites (read to the bottom for niche site ideas).
Email Affiliate Programmes
GetResponse
GetResponse is an all in one internet marketing platform
GetResponse is an easy to use email marketing platform that helps small businesses get better results. Customers can use their email marketing tools to grow their email lists, optimise audience engagement, and increase conversions. Their platform is translated into over 20 languages which allow for global marketing reach.
They use Commission Junction to run their affiliate programme. GetResponse offers a 30 day, no credit card required free trial that has led to excellent conversion rates. Affiliates have access to professionally designed, high converting banner ads, and text links that are updated throughout the year.
Reasons To Promote GetResponse: Trusted email marketing tool, industry-leading commission rates and optimised promotional materials for affiliates to take advantage of.
Take Note: Affiliates can also sign up with their in-house affiliate programme which offers 33% recurring commissions and 120-day cookie life.
Constant Contact
Constant Contact is an industry-leading email marketing platform
Constant Contact has been helping small businesses grow with easy to use email marketing tools since 1995. Their features include over 100 email templates, contact management, social media tools, real-time reporting, and list building tools. They also offer social marketing, event marketing, online survey tools.
Affiliates can sign up with Impact Radius or Commission Junction. Constant Contact gives their affiliates access to real-time tracking and monthly commission payouts on each programme. Affiliates also receive a wide variety of banner ads and text links to help them promote.
Reasons To Promote Constant Contact: Email marketing leader, very high commission fees and a 60-day free trial.
Bonus: Affiliates earn a generous $5 flat fee commission every time their referrals sign up for a free trial.
HostMetro
HostMetro offers affordable shared hosting and secure email services
HostMetro is one of the top shared web hosting providers that makes it quick and affordable to host your website. Their secure email services help small businesses and individuals protect their identity and inbox. Users can set up an email address on their own domain name without having to worry about spam or invasion of privacy that can happen with free email providers.
Their affiliate programme is managed in-house. HostMetro supplies their affiliates with unique affiliate codes with no limits on how much you can earn. Affiliates can also promote their price lock guarantee which means customers will always receive the same extremely affordable prices on all of their services.
Reasons To Promote HostMetro: Secure private email solution, price lock guarantee and a long cookie life.
Take Note: They also have an affiliate programme set up with ShareASale which offers $50 with a 30-day cookie life.
Hushmail for Healthcare
Hushmail for Healthcare allows healthcare providers to send and receive secure encrypted emails
Hushmail for Healthcare is an easy-to-use, secure email service for healthcare provides. It allows them to send and receive encrypted emails to insurance companies, patients, and colleagues. Their services meet all HIPAA requirements and do not require a complicated installation process.
Their affiliate programme is powered by Tapfiliate. Hushmail for Healthcare provides their affiliates with all the tools and marketing materials needed to start promoting right away. Affiliates can monitor their sales and commission payouts on their affiliate dashboard.
Reasons To Promote Hushmail for Healthcare: Secure encrypted emails for healthcare providers, meet HIPAA requirements and higher commissions available based on sales.
Bonus: Their tiered commission structure offers a $25 commission for 1 user and $500 for over 100 users.
Mailigen
Mailigen is the new generation of email marketing
Mailigen makes email marketing as easy and cost-effective as possible. They provide their users with intuitive email marketing tools to create, send, and automate their email newsletters. Customers can choose from hundreds of pre-designed email templates they can customise with their responsive, drag, and drop editor.
Affiliates can sign up for the Mailigen affiliate programme with Commission Junction. They offer lifetime commissions on email plans and credit purchases. Affiliates can promote exclusive banners, text links, promotions, and offers with their audience.
Reasons To Promote Mailigen: Intuitive email tools, affiliate exclusive content and lifetime commissions.
Bonus: VIP commission rates of up to 35% are available to top-performing affiliates.
Pepipost
Pepipost is a reliable cloud-based email delivery platform
Pepipost is the only email service provider that does not charge for emails opened. They have developed a scalable transactional email platform to help brands better engage with their customers. Customers receive dedicated support and strategic consulting directly from the developers.
They use FirstPromoter to track affiliate sales. Pepipost gives each of their affiliates a unique tracking code to share with their viewers. Affiliates can promote any way they choose including on their website, blog, and social media pages.
Reasons To Promote Pepipost: Reliable email delivery platform, recurring commissions and no minimum payouts.
Bonus: Affiliates earn 50% commissions from their referrals every month for the first year.
AWeber
AWeber helps businesses increase sales through email marketing
AWeber is an award-winning email marketing service. They offer everything you need to grow your business with email marketing. Some of their great features include unlimited emails, stock images, RSS to email, split testing, bounce auto-removal, and much more.
Their affiliate programme is run in-house. AWeber's affiliate programme benefits include email sales notices, visitor stats, and affiliate newsletters with tips and additional resources. Affiliates can utilise any marketing materials from the affiliated library including easy to reprint content.
Reasons To Promote AWeber: Targeted email automation residual income and easy to use affiliate tools.
Take Note: Affiliates can sign up with Commission Junction as well and earn $10-$15 with increased commissions up to $300 for the total sales amounts on the second invoice equal to or greater than $150.
MoonMail
MoonMail believes email marketing shouldn't be rocket science
MoonMail helps their customers send more effective email campaigns that turn subscribers into customers. They offer the most affordable email campaigns that are designed to avoid your subscriber's spam folder. Their platform has been featured on TechCrunch, Forbes, The Wall Street Journal, Fast Company, and Wired.
Their affiliate programme is hosted on their website. MoonMail makes it easy for affiliates to find their unique tracking link on the Profile/Affiliates tab on their MoonMail account. Affiliates can earn $500+ every month from just one client that sends 2 campaigns with 500,000 emails each month.
Reasons To Promote MoonMail: Super fast email campaigns, very high commissions possible and the potential of a residual income.
Bonus: Affiliates earn 25% recurring commissions on every service their referrals purchase.
Mailbird
Mailbird is the only email app for Windows
Mailbird is an award-winning Windows email software that is built for maximum productivity. Their services help you manage and advise your clients. Their productivity features include a unified inbox with an unlimited amount of email accounts, contact sync manager, productivity apps integration, speed reader, video calling, and much more.
They have partnered with Impact Radius to oversee their affiliate programme. Mailbird offers unlimited recurring revenues from their subscription services. Affiliates have access to banner ads, text links, comprehensive reporting tools, and their product catalogue.
Reasons To Promote Mailbird: Email productivity software, only Windows email app and unlimited recurring commissions.
45% of their visitors become new users which means great conversion rates for their affiliates.
MailOptin
MailOptin is the leading email opt-in plugin for WordPress
MailOptin is an email automation and lead generation WordPress plugin. They help their users grow and automate their email lists. Their tools include opt-in forms, sidebar widget subscriber forms, targeted popups, and newsletters, and email automation.
They use ShareASale to run their affiliate programme. MailOptin provides their affiliates with professionally designed creatives and state of the art tracking tools. Their dedicated affiliate management team is available to help with everything from setup to optimising your campaigns.
Reasons To Promote MailOptin: Ultimate lead generation plugin and help grow your email lists.
Bonus: Affiliates can also promote their other WordPress plugin, ProfilePress, which helps create custom login and registration pages.
Affiliate Website Ideas
Now that you've read about 10 great email affiliate programmes, you should start thinking about what email niche you want to target. You could simply focus on autoresponder platforms and reviews. There's a lot to say, and a lot of companies! GetResponse offers their customers easy to use email marketing tools to help grow their businesses. Affiliates earn an extremely high $135 flat fee commission for every sale they refer.
Secure email services in another great niche for people looking to protect their identity. HostMetro offers affordable shared hosting and secure email services. They offer a $65 flat fee commission.
You could also target email apps for organising, scheduling, and managing email, along with other productivity and management software. Mailbird has cornered the market and is the only email app for Windows. Affiliates receive 25% recurring commissions every month that their referrals renew their subscription.
Boost Your Affiliate Earnings
These 10 affiliate programmes are just the beginning of what's possible. There are literally hundreds of ways to earn affiliate commissions with your website, including product reviews, top 10 lists, how-to guides, and more
But what about traffic and conversions? How do you make sure your affiliate links get clicked?
So… are you ready to have YOUR VERY OWN WordPress website built and launched in under 10 minutes?
It's easy at Wealthy Affiliate. Take a look at this video and you will find out exactly how to build a FREE Affiliate website on the Wealthy Affiliate platform, easily and quickly. This is where you can begin the process right NOW . . .
Wealthy Affiliate Training Video – Create a FREE Website
As you can see, it is simple and FREE to get started today.
Join Me. Join Our Community.
There is No obligation. No credit cards. It is Simple and FREE and can be done in 3 simple steps:
The decision to join is in your hands but I can honestly say that you will not regret it and you won't look back once you have joined. It's a total no brainer. Once you join, it really is as easy as 1-2-3 and you will have your website built and launched ready to learn, earn and grow.
Help Whenever You Need It
Once you join through the Wealthy Affiliate platform, you will be amazed at the support you have within the platform. It really is second to none. I can say with absolute certainty and from personal experience that this is the best training and mentorship platform for building a successful business online, hands down.
I look forward to welcoming you and to supporting your success!
Please feel free to leave any comments below.