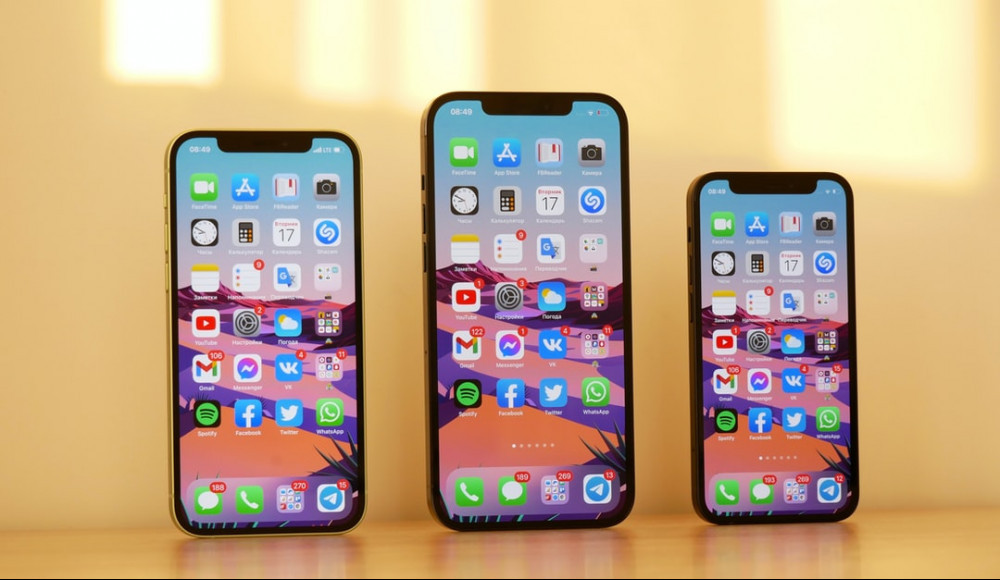 Mobile apps make it easy for you to do everything from managing your bank account to playing mobile games on your smartphone. Many mobile apps have started their own referral programmes to cut down on marketing costs and reward their users for helping them bring in new users. Some of them even offer great sign up incentives so both you and your referrals win.
See how the pros are cashing in with simple affiliate websites using my recommended affiliate training.
Includes, live help, tech support, and step by step lessons!
Check out these 10 great mobile app affiliate programmes to start with.
Mobile App Affiliate Programmes
Personal Capital
Personal Capital offers a whole new approach to how you manage your money
Personal Capital allows you to see, understand, and manage your money so you retire well. You can link all your accounts in their easy to use the mobile app to see a clear picture of your financial life. Users also have access to insight-driven advice and free online money tools.
You can sign up for their referral programme with HasOffers. Personal Capital offers state of the art tracking tools and marketing materials including customised graphics. They also offer occasional bonuses like receiving an extra $50 for every three users you refer.
Personal Capital mentions that the top affiliate earns up to $50,000 per month, but doesn't provide details on the commission rate on referrals. This makes it hard to know exactly how much you can earn from the company.
Reasons To Promote Personal Capital: Free online money tools, clear insight on your investments and referral bonuses are available.
Take Note: New users must link one valid investment account with a balance of $1,000+ within 30 days to become an eligible referral.
Ebates
Ebates helps people save up to 40% cashback at over 2,500 retailers
Ebates is the world's most popular cashback site and mobile app. Its name has changed since the service was acquired by Rakuten, but the general principles remain the same.
Their services help people save money with cashback and coupons at over 2,500 online stores. Their goal is to turn everyday spenders into smart shoppers by getting the most out of their money.
You earn a flat $25 per qualified referral. A referral is qualified once they set up their Ebates account and make an initial purchase of at least $25.
There is no earning cap and Rakuten also provides special offers from time-to-time. These can help to encourage people to join up.
Reasons To Promote Ebates: The service is a top-ranked cashback website that has no referral limits and bonus giveaways.
Google's G Suite
The G Suite affiliate program provides the chance to promote the business services that Google offers.
Google is a giant in the online world, offering a wide variety of services and associated apps. Many of Google's apps are even installed by default on new smartphones, making it a particularly powerful company to consider.
Plus, Google's apps and programmes tend to sync well with one another, giving people the chance to access work on multiple devices. Collaboration between people users is easy too.
Google's affiliate programme focuses on their G Suite, which includes most of the services that Google offers, such as Google Docs, Google Calendar, and Google Drive. Specifically, the affiliate programme is for the business version of this suite, which starts at $6/user/month and goes up to $25/user/month.
Affiliate income could easily add up, especially if you referred an organisation that used the suite for multiple staff members. The affiliate programme itself is run through Commission Junction, but there are no details about the specific commission rate that you can expect.
Reasons To Promote Google: Google's reputation and a wide array of products make it a powerful company to promote. The way that their apps and services interconnect is a serious advantage too, giving you the chance to target computer users as well as smartphone users.
Apple App Store
Apple is another popular company that gives you the chance to earn by promoting its products and apps.
Despite reports that Apple would be shuttering its affiliate programme, the technological powerhouse chose to revamp its program at the beginning of 2019 instead. This affiliate program allows you to promote products that people purchase through the App Store, which appears to still include apps.
Apple is tight-lipped about the details of the programme and only accepts a limited number of partners. This means that you need to prove that you can drive significant traffic and get sales.
The commission rate isn't clear, but it likely to vary depending on what you sell. For example, songs, movies, and apps may all have different commission rates.
The amount you earn is likely to be on the low side too. For example, in 2017 Apple just paid 2.5% for app sales. To make matters worse, there's still the chance that Apple will remove apps from its affiliate programme in the future.
So, why are we including Apple on this list? The main reason is variety. The affiliate programme gives you the chance to promote any app on the App Store. This is a huge range to choose from and is much more powerful than having programmes for individual apps.
Reasons To Promote Apple: The large selection of apps in Apple's App Store makes this a powerful programme. Even if the programme changes and gets more limited in time, it's hard to ignore the chance to promote many product types from a brand as large as Apple.
My Apps Development
The My Apps Development affiliate programme offers the chance to earn from potentially high-ticket sales.
My Apps Development (or MAD) is a relatively small Indian company that focuses on app development. They claim to be one of the top IT companies in India and have become popular in the Australian market too.
The affiliate programme provides you with 5% of the referred project cost. The company is still in its early stages of recruiting affiliates and is offering a 10% commission for people who get in right at the beginning.
While this company isn't as reliable or well-known as big players like Google or Apple, the commission rate makes it worth considering. You could end up earning a decent amount even from just one sale, as companies could pay thousands of dollars, if not more, for app development.
Reasons To Promote My Apps Development: While the company might not be very well-known, the impressive commission rate is reason enough to check them out. Plus, app development is an interesting area to promote, giving you access to a different audience than if you were promoting individual apps.
Invoice Ninja
With commission rates of 50%, Invoice Ninja could be a powerful service to promote.
Invoice Ninja is a free open-source invoicing service that offers a wide variety of features and apps. Through Invoice Ninja, users can complete a variety of tasks, such as tracking time, developing expenses reports, and invoicing their clients. Some aspects of the service are completed using a computer, while others are app-based, giving users incredible flexibility.
The free version of Invoice Ninja is packed with a surprising number of features, including the ability to send unlimited invoices and quotes, to up to 100 clients. A variety of payment gateways can be linked to the service too.
Having a free version like this is a powerful way to convince people that the service is fantastic. Then, you can convince them to upgrade to one of the paid plans. The Ninja Pro Plan is the first of these. It costs $10 per month.
Then there's the Enterprise Plan. This one costs between $14 and $44 per month, depending on the number of users. If customers choose to pay for either plan yearly instead of month-to-month, then they get two months free.
The most impressive part of Invoice Ninja is the compensation plan. Affiliates earn 50% on all referrals – for four years. Based on the company's estimates, if you get 100 Pro Plan users, then you'd earn roughly $5,000 per year. That's more than you'd make from most similar services.
Reasons To Promote Invoice Ninja: 50% commission is impressive at the best of times. Earning a 50% commission on recurring payments is even more impressive.
Bonus: You're also promoting a set of apps and services that would be useful for many people. This is always an important aspect when it comes to making sales.
Swiftic
Swiftic is a programme to help businesses create their own loyalty app. The apps can include various features, such as loyalty cards, mobile stores, push notification, in-app coupons, and even scratch cards.
We're not talking about generic apps either. Swiftic can create apps that are customised to the company in question. This is a powerful idea, as many businesses would have no idea how to create an app themselves.
The service currently costs $39 per month when paid month-to-month, with discounts for paying yearly or every two years. These are sale prices and the service may increase back up to $57 per month in the future.
Reasons To Promote Swiftic: This is an area of high demand, as many companies don't have the expertise to build their own apps. Customers can even get Swiftic to build the app for them, which makes the entire process very easy indeed.
Bonus: The affiliate programme pays up to $150 per sale, which could add up quickly.
Microsoft 365
Microsoft's reputation provides considerable income potential, especially if you can get businesses to buy subscriptions for multiple staff members.
Microsoft is another powerful company that has an affiliate programme. This time, the main program is for Microsoft 365, which covers the various Microsoft Office programmes, along with related services.
While these programmes are mainly designed for desktop computers, they do have app-based versions as well. The apps can be powerful, especially as it is easy to work on the same document across multiple platforms.
Microsoft 365 has home, enterprise, and business plans, which have different pricing brackets and features. These plans provide you with many opportunities for promoting the service, regardless of your audience.
Microsoft provides a bounty for sales that you make, rather than a percentage. The bounty is 'per seat'. So, for example, if someone purchases Microsoft 365 Business Premium for one user, you would get $20 in commission. If they purchased for 10 users instead, your commission would be $200.
Reasons To Promote Microsoft 365: The Microsoft suite of programmes is well-known and in high demand. These aspects should help to promote sales. You can increase your income potential by showing customers why the higher tier versions of Microsoft 365 are worth the price.
Instamobile
The focus on app development may make Instamobile popular among many types of customers.
Instamobile focuses on helping their customers to develop apps. This includes providing app templates, starter kits, themes, and more. The products are accessible enough to appeal to many companies and are also powerful.
The templates start at $99, while more comprehensive apps are anywhere from $149 to $499. There are bundles too. These range from $599.99 to $1,999.99.
The affiliate programme offers an impressive 30% commission rate, with a 30-day cookie length. The commission rate means that you could easily get $30 or more for a single sale.
Reasons To Promote Instamobile: The commission rate alone is a reason to check this company out. Their emphasis on mobile templates could be perfect for companies that want to develop their own app, but don't know the next step.
InboxDollars
InboxDollars lets you earn extra money for taking online surveys and watching videos
InboxDollars is an award-winning company that pays you cash for your everyday online activities. Activities include shopping, playing games, reading emails, watching videos, and taking surveys. Users can earn real cash on their website and easy to use mobile app.
Their new referral programme offers you more ways to earn money. InboxDollars provides you with a handy calculator to estimate your potential earnings. Members can also see how much their referrals are earning and their cut on their easy to use member dashboard.
Reasons To Promote InboxDollars: Online rewards club, no earnings cap, lifetime commissions.
When you refer 6 or more referrals, you are eligible to earn 30% of their completed activities for life.
Affiliate Website Ideas
Now that you've checked out these 10 great mobile app affiliate programmes, it's time to choose a niche to focus on. App development is one area, as apps help businesses to connect with their customers, but many businesses don't know how to develop an app. As an affiliate, you can help to bridge the gap.
Swiftic is one service in this field, providing up to $150 in commissions per customer. Instamobile is a second example. This time the commission is 30%, which could add up quickly as their products start at $99.
Promoting individual apps is another angle to consider. Being an affiliate of the Apple App Store could be helpful here if Apple keeps its programme in place. You can also focus on the apps from Microsoft and Google, both of which are popular.
Cashback apps are another niche idea to help people save money. Ebates makes it easy to earn up to 40% cashback at over 2,500 stores. You get $25 per referral and give them $10 for signing up. This could include surveys and other shopping apps too! InboxDollars pays you cash for everyday activities, and Swagbucks is quite popular too. You can earn $1 for the first 5 referrals and 30% of lifetime earnings when you refer 6 or more people.
Boost Your Affiliate Earnings
These 10 affiliate programmes are just the beginning of what's possible. There are literally hundreds of ways to earn affiliate commissions with your website, including product reviews, top 10 lists, how-to guides, and more
But what about traffic and conversions? How do you make sure your affiliate links get clicked?
So… are you ready to have YOUR VERY OWN WordPress website built and launched in under 10 minutes?
It's easy at Wealthy Affiliate. Take a look at this video and you will find out exactly how to build a FREE Affiliate website on the Wealthy Affiliate platform, easily and quickly. This is where you can begin the process right NOW . . .
Wealthy Affiliate Training Video – Create a FREE Website
As you can see, it is simple and FREE to get started today.
Join Me. Join Our Community.
There is No obligation. No credit cards. It is Simple and FREE and can be done in 3 simple steps:
The decision to join is in your hands but I can honestly say that you will not regret it and you won't look back once you have joined. It's a total no brainer. Once you join, it really is as easy as 1-2-3 and you will have your website built and launched ready to learn, earn and grow.
Help Whenever You Need It
Once you join through the Wealthy Affiliate platform, you will be amazed at the support you have within the platform. It really is second to none. I can say with absolute certainty and from personal experience that this is the best training and mentorship platform for building a successful business online, hands down.
I look forward to welcoming you and to supporting your success!
Please feel free to leave any comments below.