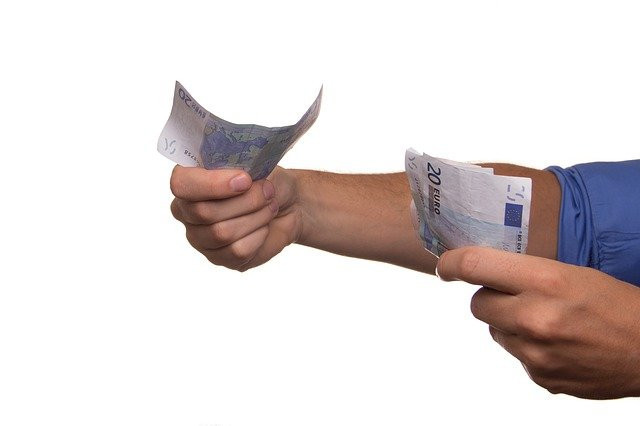 P2P lending stands for peer to peer lending where a person can obtain a loan from an individual or group of people instead of a traditional bank. This lending system can not only save you money on high-interest bank lows and fees but you can also secure funds easier and quicker.
See how the pros are cashing in with simple affiliate websites using my recommended affiliate training.
Includes, live help, tech support, and step by step lessons!
This type of money lending is also known as marketplace lending because it matches up borrowers directly with lenders. Investors can take advantage of higher yields than most traditional forms of investing and feel good that their money is helping other people.
You'll also find a lot of great affiliate programmes doing traditional lending, including real estate lending. Check out these 10 great p2p lending affiliate programmes:
P2P Lending Affiliate Programmes
Prosper
Prosper was the first p2p lending platform in America
Prosper is a leading p2p lending online marketplace that connects borrowers with individuals who want to invest in consumer credit. They have been helping people tackle their financial goals since 2006. Borrowers can apply for fixed-term loans between $2,000-$40,000 and investors have the opportunity to earn solid returns.
They use Impact Radius to run their affiliate programme. Prosper provides their affiliates with banner ads, text links, their product catalogue, and powerful reporting tools. Their proactive affiliate management team is available to assist with everything from setting up to optimising your marketing campaigns.
Reasons To Promote Prosper: First p2p lending marketplace in the US, empowered over 900,000 people and competitive commission rates available for affiliates to profit from.
Take Note: They are looking to partner with affiliates with audiences who would benefit from their P2P lending marketplace.
LendKey
LendKey offers the best student loan refinancing products
LendKey is a p2p student loan refinancing platform that matches borrowers with local lenders. They help borrowers easily apply for low rate loans from lenders that prioritise people over profits. They also offer private student loans and home improvement loans.
Their affiliate programme is powered by Ambassador. LendKey provides their affiliates with unique tracking links with no limits on how many people you can refer. Affiliates can share their links with friends, family, and acquaintances that can benefit from student loan refinancing.
Reasons To Promote LendKey: Student loan p2p lending, unlimited referrals and extremely high commission payoutsfor affiliates to profit from.
Bonus: Your referrals also earn $200 to help pay off their student loans faster.
SoFi
SoFi takes a community-first approach to lending
SoFi is an award-winning p2p lending community. They help people reach their goals and achieve financial independence. Their membership benefits include complimentary financial advising, unemployment protection, career coaching, networking experiences, and rate discounts on additional SoFi loans.
They have teamed up with Commission Junction to oversee their affiliate programme. SoFi gives their affiliates access to professionally designed banner ads, logos, and text links. Affiliates are allowed to use generic keywords in their SEO but not their name or domain name.
Reasons To Promote SoFi: Well known p2p lender, no hidden fees and great commission rates for affiliates to benefit from.
Take Note: Affiliates earn $100 per funded personal loans and $150 per funded student refinance loans.
Upstart
Upstart provides fast and fair personal loans with no prepayment penalty
Upstart understands you are more than a credit score. They offer smarter loan rates that are also based on your years of credit, education, area of study, and experience. Investors can take advantage of their automatic investing and p2p lending retirement accounts.
Affiliates can sign up for the Upstart affiliate programme with Commission Junction. Their affiliate management team frequently updates their library of banners and text links. They also offer mobile certified links.
Reasons To Promote Upstart: Competitive personal loans, performance incentives and the no cap on earnings is a bonus for affiliates.
Bonus: They also offer increased commissions of $150 when you refer 25+ loans.
LendingClub
LendingClub makes consumer credit more affordable and p2p investing more rewarding
LendingClub is the largest online p2p lending marketplace in the US. They are transforming the banking system by connecting investors with borrowers looking for personal, business, education, and elective medical procedure loans. They have helped over 2.5 million people improve their financial health with their low rates on loans and attractive investment returns.
They use Impact Radius to run their affiliate programme. LendingClub supplies their affiliates with a great selection of creatives and state of the art tracking tools. Affiliates can also check out their free tutorials and tips on how to make the most out of their programme.
Reasons To Promote LendingClub: Largest p2p lending marketplace, transforming the banking system and multiple ways for affiliates to earn commissions.
Bonus: Affiliates can earn commissions by referring investors and borrowers to their p2p lending marketplace.
LendaBit.com
LendaBit.com offers convenient, secure online lending
LendaBit.com is a blockchain-based p2p lending platform with no intermediaries. Borrowers can use Bitcoin or Ethereum crypto collateral to help secure their loans. This allows them to remove unnecessary steps in the lending process to make the terms more attractive to borrowers and lenders.
Their affiliate programme is managed on their website. LendaBit.com provides their affiliates with unique referral links and easy to use HTML banner ads. Affiliates can track their clicks, registrations, conversion rates, and commissions on their affiliate dashboard.
Interested in Bitcoin and crypto? Other affiliate programmes pay in Bitcoin, and you can also promote cryptocurrency affiliate programmes.
Reasons To Promote LendaBit.com: Crypto p2p lending, active customers eligible to join and easy to use affiliate tools.
Take Note: It's important to note, their affiliate programme is only open to active customers.
LoanBack
LoanBack makes it safe and easy to lend money to friends and family
LoanBack helps you set up and manage personal loans for friends and family. Their LoanBuilder creates custom loan agreements. Their Loan Forms are downloadable blank promissory note forms. They have helped tens of thousands of people create $1.3 million of loans so their friends and family don't have to rely on banks for loans.
Their affiliate programme is managed in-house. LoanBack supplies their affiliates a wide variety of logos, text links, banners, and promotional content. Affiliate can share their links on their website, blog, newsletters, and emails.
Reasons To Promote LoanBack: Smarter personal friends and family loans, secure loans without high-interest rates and two ways to earn commissions.
Bonus: Affiliates can also create their own marketing materials to better suit their website.
Bitbond
Bitbond helps businesses get instant loan rates and fast funding
Bitbond is the first global lending platform for small businesses. They leverage blockchain technology to offer creditworthy borrowers affordable financing options. Investors can help entrepreneurs worldwide while enjoying solid returns from their diversified loan portfolio.
Their affiliate programme is hosted on their website. Affiliates must log in or sign up for Bitbond to apply. They allow their affiliates to share their links and any of the provided banners on their blog, website, social media pages, emails, and newsletters.
Reasons To Promote Bitbond: Small business p2p lending platform, quick and easy signup process and earn up to half of Bitbond's origination fees.
Bonus: Commissions are paid instantly to your Bitbond wallet and paid for 2 years from the user's registration.
MyConstant
MyConstant gives you control over amounts, rates, and terms, and secure all lending
MyConstant is a P2P lending platform that connects investors and borrowers. They are designed to protect borrowers and investors by offering flexible terms and best rates, free withdrawals, protection, 24/7 customer support, and no credit checks.
Their affiliate programme offers great rewards, $100 when you refer 10 people within 30 days who deposit, $1,000NE when referees deposit $500,000 within their first 90 days, $20 per registration of referee's Flex interest, and a $2,000 trial bonus for your referee.
Reasons To Promote MyConstant: Offers milestone rewards, funds earn an automatic 4% APY and Crypto collateral and buy-back guarantees protect investments.
MyConstant is one of the fastest-growing Peer to Peer lenders with over 25% growth month-on-month.
rebuildingsociety.com
rebuildingsociety.com has facilitated over £17m in loans from more than 250 UK SMEs looking for finance
rebuildingsociety.com is an online peer-to-business lending platform. It brings together UK businesses looking for loans with individuals looking to make a better return than through their savings by lending to businesses. They are a firm believer in transparency and choice in the p2p lending industry that's why they worked hard to maintain high levels of transparency in everything they do. rebuildingsociety.com is regulated and authorized by the FCA.
Their affiliate programmes offer a £50 commission when a lender registers and verifies their identity and lends £1000 or more, £15 when a borrower registers and verifies their identity, 0.1% of the loan's value when a borrower submits an application, 0.15% of the loan's value when a borrower gets an application approved, 0.25% of the loan's value when a borrower completes an application.
Reasons To Promote rebuildingsociety.com: Unlimited referrals, a dedicated support desk, banners and other resources ready to use.
The programme is open to individual lenders and borrowers, to online publishers, as well as accountants and other business advisers.
Affiliate Website Ideas
Now that you've discovered 10 great p2p lending affiliate programmes, it's time to pick a niche to target. You could focus on no prepayment penalty P2P loans so you can get the money you need fast and pay it back as soon as you want. Upstart offers smarter loan rates that take into account more than just your credit score and offers no prepayment penalty. Affiliates receive $100 per funded loan.
Student loan refinancing p2p loans is another great niche for graduates looking to save money with lower interest student loans. SoFi is an award-winning p2p lending platform that focuses on student loan refinancing and helps people gain financial independence quicker. They offer their affiliates $100-$150 per funded loan.
You could also promote small business p2p lending. Bitbond provides small businesses with fast, affordable loans. Affiliates earn up to half of Bitbond's origination fees, the signup process is quick and easy, too.
Boost Your Affiliate Earnings
These 10 affiliate programmes are just the beginning of what's possible. There are literally hundreds of ways to earn affiliate commissions with your website, including product reviews, top 10 lists, how-to guides, and more
But what about traffic and conversions? How do you make sure your affiliate links get clicked?
Well… are you ready to have YOUR VERY OWN WordPress website built and launched in under 10 minutes?
It's easy at Wealthy Affiliate. Take a look at this video and you will find out exactly how to build a FREE Affiliate website on the Wealthy Affiliate platform, easily and quickly. This is where you can begin the process right NOW . . .
Wealthy Affiliate Training Video – Create a FREE Website
As you can see, it is simple and FREE to get started today.
Join Me. Join Our Community.
There is No obligation. No credit cards. It is Simple and FREE and can be done in 3 simple steps:
The decision to join is in your hands but I can honestly say that you will not regret it and you won't look back once you have joined. It's a total no brainer. Once you join, it really is as easy as 1-2-3 and you will have your website built and launched ready to learn, earn and grow.
Help Whenever You Need It
Once you join through the Wealthy Affiliate platform, you will be amazed at the support you have within the platform. It really is second to none. I can say with absolute certainty and from personal experience that this is the best training and mentorship platform for building a successful business online, hands down.
I look forward to welcoming you and to supporting your success!
Please feel free to leave any comments below.