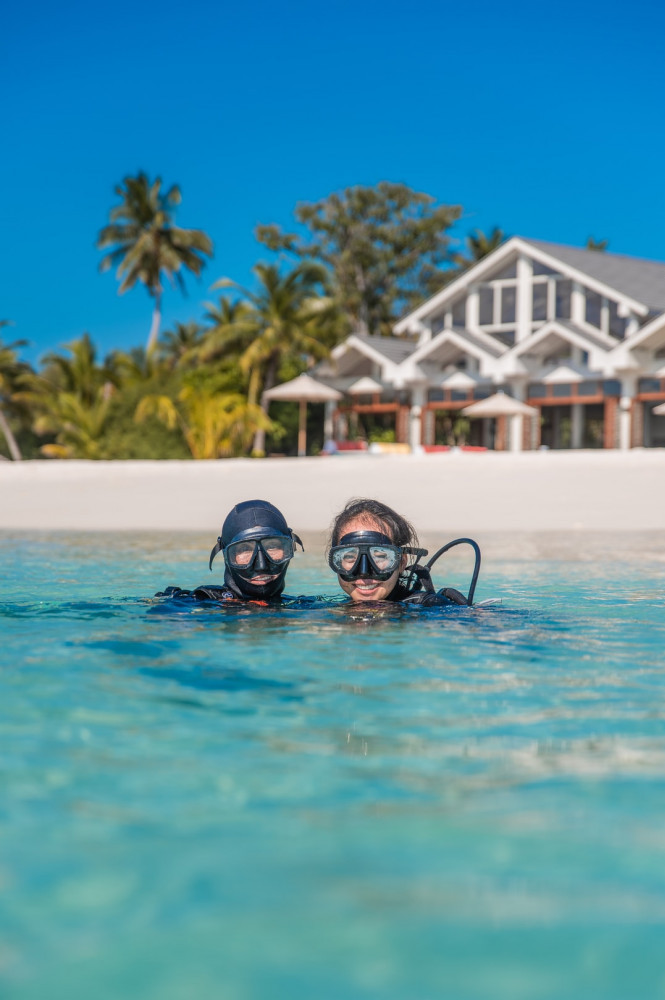 Scuba Diving is a water sport where you swim underwater with the help of scuba gear. Specialised scuba gear includes masks, snorkels, oxygen tanks, regulators, fins, wetsuits, life support equipment, and more advanced gear like dive computers. It is an expensive hobby even for beginners, which makes it a great niche to target beginners and skilled scuba divers looking to upgrade their equipment.
See how the pros are cashing in with simple affiliate websites using my recommended affiliate training.
Includes, live help, tech support, and step by step lessons!
Here are 10 great scuba diving affiliate programmes, but also check out our water sports affiliate programmes to see if there are other companies that may pair well with your website.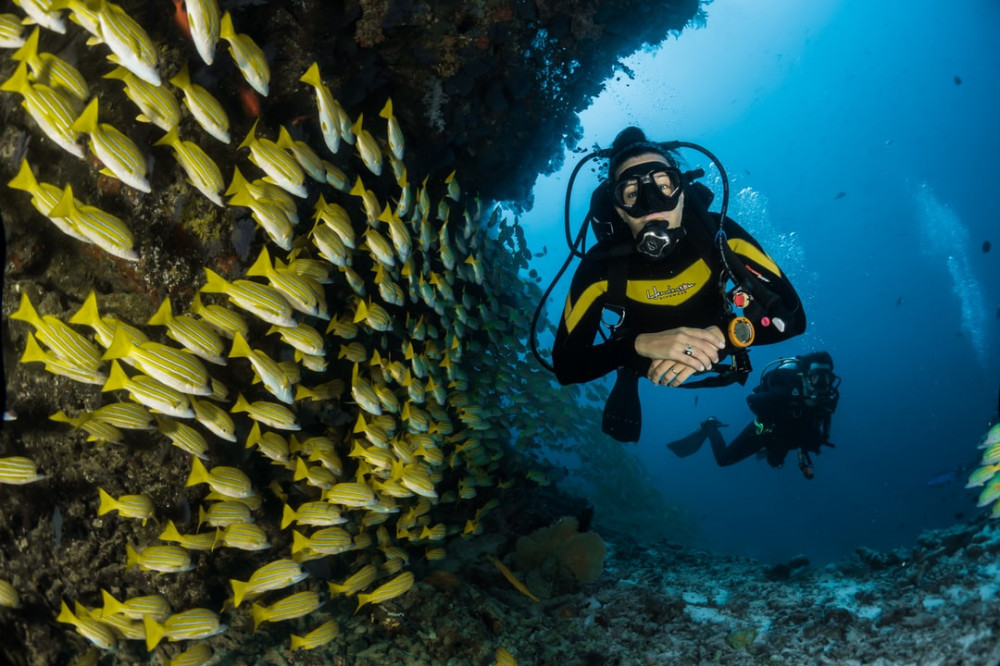 Scuba Diving Affiliate Programmes
House of Scuba
House of Scuba carries all the top name brands in scuba diving
House of Scuba has everything you need to scuba dive all at great prices. Their inventory includes scuba equipment, wetsuits, snorkeling gear, masks, scuba tanks, and much more. They offer the best price guarantee, easy returns, new vendor promotions, and free shipping on orders of $50+.
They use ShareASale to manage their affiliate programme. House of Scuba provides their affiliates with banner ads, text links, and state of the art tracking tools. Their dedicated affiliate management team is available to help answer any questions and help you succeed with their programme.
Reasons To Promote House of Scuba: Top scuba gear, best price guarantee and lots of high ticket items.
Their product prices range from a few dollars for diving accessories to hundreds of dollars for dive equipment.
Dive Toy
Dive Toy is an authorised dealer of the top scuba diving brands
Dive Toy offers all the tools and gear needed to start scuba diving or upgrade your equipment. They are an authorised dealer and authorised service technicians for all the brands they carry. Their customers are covered by a full manufacturer warranty.
Their affiliate programme is hosted on Refersion. Dive Toy is looking to partner with everyone interested in diving including dive instructors and dive centers. Affiliates have access to optimised marketing materials and comprehensive reporting tools.
Reasons To Promote Dive Toy: Authorised scuba gear dealer, huge commission rates and two payout options available for affiliates.
Bonus: Affiliates can choose to have their payouts sent to their Paypal account or earn Dive Toy gift cards.
Wetsuit Warehouse
Wetsuit Warehouse is the #1 wetsuit retailer in the world
Wetsuit Warehouse carries wetsuits from the top industry brands for every type of water sport including surfing and scuba diving. Their easy to use website helps you understand complicated wetsuit tech and sizing charts. Customers can also reach out to their expert staff to help with any questions they might have.
They have an average order value of $125+. Wetsuit Warehouse has teamed up with FlexOffers to oversee their affiliate programme. They create frequent affiliate exclusive deals to help their affiliates promote their products and increase their conversion rates.
Reasons To Promote Wetsuit Warehouse: Top wetsuit retailer, high average order size and free shipping.
Bonus: Affiliates can also promote their free shipping offer with no minimum order amount.
SwimOutlet
SwimOutlet is the most popular online swim shop
SwimOutlet is the largest online swimming, beach, and surf specialty store in the US. Their selection of scuba diving sets includes masks, fins, wetsuits, waterproof cameras, safety gear, and more. Customers can take advantage of their free shipping on orders of $49+, price match guarantee, easy returns, and buy now pay later payment option.
Their affiliate programme is managed in-house. SwimOutlet gives their affiliates access to unique tracking URLs, text links, and banner ads to add to their website, blog, or social media pages. They can also create their own fully functional online store filled with the products of your choice.
Reasons To Promote SwimOutlet: Popular online swim retailer, over 500 brands and robust marketing tools for affiliates to take advantage of.
Bonus: Affiliates can also request free business cards and vinyl banners with their affiliate URL for their offline marketing needs.
Paragon Sports
Paragon Sports provides sports enthusiasts with a unique and pleasant shopping experience
Paragon Sports is a sports specialty store in NYC that has been privately owned since 1908. They showcase everything from the leading brands to exceptional unique brands to provide their customers with the best and most technologically advanced products. They carry high-quality scuba gear from leading brands like O'Neill, Speedo, Cressi, and Tyr.
Their affiliate programme is powered by Commission Junction. Paragon Sports provides a wide variety of text links, banner ads, and real-time tracking tools to help set up and optimise your campaigns. Affiliates can email their in-house affiliate manager with any questions or suggestions.
Reasons To Promote Paragon Sports: High-quality sports store and over 100 years of experience.
Bonus: They also offer a dynamic product showcase creator with free shopping scripts and price comparison search.
DiveINN
DiveINN stocks over 200,000 scuba products all at great prices
DiveINN is one of the top online dive stores in the world. They carry more than 200,000 products from 700+ brands at the lowest prices guaranteed. Customers can browse their incredible selection of suits, fins, BCD jackets, regulators, and other scuba diving gear.
Affiliates can sign up for the DiveINN affiliate programme with AvantLink. Programme benefits include official banner ads, unique tracking codes, text links, and access to their data feeds. Their dedicated affiliate managers are committed to helping you get the most out of their programme.
Reasons To Promote DiveINN: Lowest prices on scuba gear, flexible affiliate programme and 13 stores to promote.
Bonus: Affiliates can promote any of tradeINN's other specialty stores as well.
GogglesnMore
GogglesnMore is a sports eyewear online shop that is quickly growing their customer base
GogglesnMore specialises in prescription and non-prescription sports eyewear. They carry everything from swim goggles, diving masks, sports goggles, and sunglasses. Their prescription and regular scuba goggle lenses help protect your eyes against saltwater and allow you to safely enjoy your dive.
They use ShareASale to run their affiliate programme. GogglesnMore provides their affiliates with all their promotional materials and reporting tools needed to start marketing their products. There is no cap on your earnings with their transparent affiliate programme.
Reasons To Promote GogglesnMore: Fast-growing goggle company, on-time commissions and 2nd tier programme.
Bonus: Affiliates can also earn commissions when the affiliates they recruited refer sales to their site.
Leisure Pro
Leisure Pro offers the best prices on the top scuba diving products
Leisure Pro was one of the first online scuba diving and snorkeling stores and has grown into one of the largest. They are divers themselves so they know exactly what you need and have tried out their products for themselves. Their inventory includes over 4,000 products priced competitively for every need and scuba diving skill level.
They have a loyal customer following which has helped them achieve high conversions which means more commissions for their affiliates. Leisure Pro has teamed up with AvantLink to host their affiliate programme. Affiliates can browse their library of creatives to find the banners and text links that will work best on their website or blog.
Reasons To Promote Leisure Pro: Competitive prices on diving essentials, high average order size and a no maintenance affiliate programme.
Dive Master Insurance
Dive Master Insurance has been helping divers with medical and travel insurance since 1987
Dive Master Insurance has been providing trusted, reliable scuba diving insurance since 1987. They are the world's largest independent recreational dive insurance provider. They offer medical, travel, and liability insurance for recreational divers, diving professionals, underwater scientific projects, and underwater film crews.
Their affiliate programme is managed in-house. Dive Master Insurance has created a variety of posters and marketing materials for their affiliates to add to their website. Affiliates can access their admin area to monitor their sales and commissions.
Reasons To Promote Dive Master Insurance: Diving insurance specialists, commissions earned on every type of insurance product and recurring commissions for affililates to profit from.
Bonus: Affiliates earn commissions each year their referral renews.
Adrenaline
Adrenaline lets you give the gift of experience with their incredible selection of adventures
Adrenaline is a gift certificate service that lets you give the gift of life-defining experiences. Their flexible certificates are valid for any experience and don't expire for 5 years. They offer scuba diving experiences at the lowest prices guaranteed. They only partner with the best experience providers and have thousands of positive reviews.
Their target demographic audience is women ages 25-54. Adrenaline uses Commission Junction to manage their affiliate program. Affiliates can programme their collection of over 2,000 adventures all over the US.
Reasons To Promote Adrenaline: Unique adventure gift idea, scuba diving experiences and gift certificates are valid for 5 years.
Bonus: Affiliates can promote their scuba diving experiences for people looking to try scuba diving for the first time or looking to plan their next diving trip.
Affiliate Website Ideas
Now that you've discovered 10 great scuba diving affiliate programmes, it's time to choose a niche to focus on. You could target scuba diving suits. Wetsuit Wearhouse is the leading scuba and water sports wetsuit online store. Affiliates earn an 8% commission rate. There a huge range of suits out there, and plenty to talk about, so it could be a niche by itself without going too broad with a general scuba website.
Prescription scuba diving masks are another great niche since 75% of people in the US wear contacts or glasses. GogglesnMore sells a great selection of prescription and non-prescription scuba diving masks. They offer 5.5% commissions on all sales. This is the pure definition of a "niche" website. Who would have thought this was a thing you could buy?
You could also focus on scuba diving insurance. Dive Master Insurances is the #1 diving insurance provider in the world. Affiliates receive a 5% commission with lifetime cookies when their referrals renew each year. This would fit with a scuba website, a general travel website, or even just an insurance-related affiliate site. Think outside the box on where to use some of these awesome affiliate programs!
Boost Your Affiliate Earnings
These 10 affiliate programmes are just the beginning of what's possible. There are literally hundreds of ways to earn affiliate commissions with your website, including product reviews, top 10 lists, how-to guides, and more
But what about traffic and conversions? How do you make sure your affiliate links get clicked?
So… are you ready to have YOUR VERY OWN WordPress website built and launched in under 10 minutes?
It's easy at Wealthy Affiliate. Take a look at this video and you will find out exactly how to build a FREE Affiliate website on the Wealthy Affiliate platform, easily and quickly. This is where you can begin the process right NOW . . .
Wealthy Affiliate Training Video – Create a FREE Website
As you can see, it is simple and FREE to get started today.
Join Me. Join Our Community.
There is No obligation. No credit cards. It is Simple and FREE and can be done in 3 simple steps:
The decision to join is in your hands but I can honestly say that you will not regret it and you won't look back once you have joined. It's a total no brainer. Once you join, it really is as easy as 1-2-3 and you will have your website built and launched ready to learn, earn and grow.
Help Whenever You Need It
Once you join through the Wealthy Affiliate platform, you will be amazed at the support you have within the platform. It really is second to none. I can say with absolute certainty and from personal experience that this is the best training and mentorship platform for building a successful business online, hands down.
I look forward to welcoming you and to supporting your success!
Please feel free to leave any comments below.