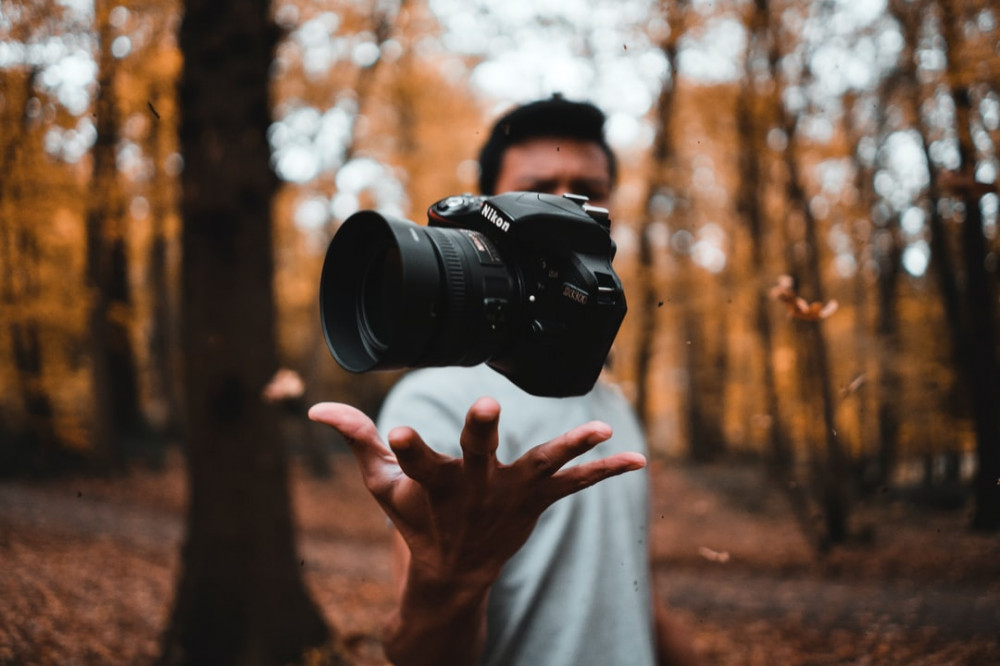 Over 40 million people practise photography in the US. Only around 150,000 of them are professional photographers so most photographers are just hobbyists and enthusiasts.
This means there is a large market potential of people who are just starting out or are thinking about taking up photography. The start-up costs for a camera, gear, software, and accessories are quite high which makes it a great industry to target. Check out these 10 great photography affiliate programmes and consider how you could monitise your affiliate site with them.
See how the pros are cashing in with simple affiliate websites using my recommended affiliate training.
Includes, live help, tech support, and step by step lessons!
Photography stuff might also mesh well with luxury travel affiliate programmes, or flight affiliate programmes for all those beautiful photoshoots! Many people have a passion for photography, but not everyone has a chance to monetize that passion. Affiliate programs help everyday people make money from photography, even if you can't sell your pictures.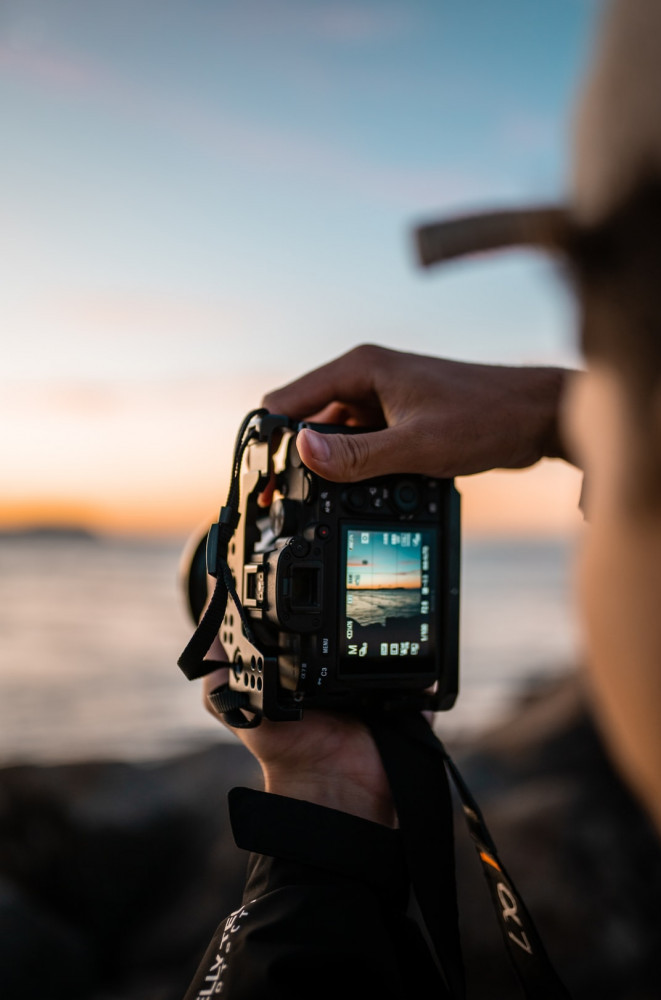 Photography Affiliate Programmes
Samy's
Samy's has been the leader in camera gear and photography products in Southern California since 1976. They service both the professional and amateur photographer community online and in their stores. Their knowledgeable sales staff and exceptional customer service have gained them a loyal customer base. They sell products from the major camera, photographic, and video equipment manufactures.
The average order size is near $500 which means high commission potential. Samy's uses ShareASale to run their affiliate programme and provide access to marketing materials, reporting, and tracking tools, and issue commission payouts. They have an award-winning affiliate management team to answers any questions and help their affiliates succeed.
Reasons To Promote Samy's: Loyal customer base, knowledgeable staff and high average orders for affiliates to profit from.
Bonus: Their average order size plus their loyal customer base makes Samy's worth checking out.
KEH Camera
Since 1979, KEH Camera has served over 1,526,018 photographers. They are the world's largest pre-owned camera and photography equipment store. Their extensive inventory of gear means they can meet nearly every needs large or small to make their customers happy. They guarantee their prices and price match up to 100%.
Affiliates can share their high-quality pre-owned camera gear and affiliate exclusive offers with their audience. You can also promote their Sell Programme where photographers can sell their equipment to KEH Camera for resale. The average sale is around $375. KEH Cameras uses ShareASale to manage their affiliate programme. Their affiliate teams provide you with all the tools you need along with a newsletter containing updated promotions, sales opportunities, and contests.
Reasons To Promote KEH Camera: World's largest pre-owned camera store, multiple ways to earn commissions and a price match guarantee.
KEH Camera offers their customers a huge selection of pre-owned cameras with a price match guarantee. Affiliates have multiple ways to earn commissions along with contests and sales opportunities.
B&H
Over 3 million professionals and enthusiasts rely on B&H for their imaging, audio, and technology needs. Their 70,000 square feet NYC Manhattan SuperStore is the largest of its kind in the United States and features an average of 10,000 demo products. More than 5,000 people visit it every day and upwards of 12 million people visit their online store every month.
Affiliates have the possibility of an increased commission percentage based on performance. They offer 8% commissions on a list of over 3,000 products from brands like Bose, Impact, Sound Device, Attache, and more. B&H uses their own affiliate management programme and offers a low minimum payout of $80 so you can get paid more often. Affiliates have access to customisable tools, links, and up to date offers and deals. It's important to note, their affiliate programme excludes participants in Connecticut, Pennsylvania, and Louisiana.
Reasons To Promote B&H: Great commission rates, low minimum payout and incredibly high monthly views.
Take Note: While you can earn 8% commissions on over 3000 products, the cookie life is a very short 60 hours. This means you only have a few days to convert leads.
KelbyOne
KelbyOne has become the quickest, most comprehensive online learning website for photography professionals and hobbyists. They have over 40 learning tracks and 750 online courses to choose from. Their partnerships with B&H, Apple, Adobe, and over 50 other businesses allows them to offer special discounts to their members. The discounts alone could pay for a membership.
Their website has 60,000 unique visits each month and a conversion rate of 3.2%. Most of their members are male with an annual household income of over $112,000. The average sale is around $36. KelbyOne uses ShareASale to run their affiliate programme and provide affiliates with creatives, tracking tools, and issue commission payouts.
Reasons To Promote KelbyOne: Great conversion rates, comprehensive photography courses and special discounts for members.
Take Note: Since their average sale is a little low, you might want to consider promoting their course along with a camera supply store that has a higher average sale for more commission potential.
Canon
Canon is a leading provider of digital imaging solutions for consumers, business to business, and industrial with global revenues of $45 billion. Their top-rated products include POWERSHOT & EOS SLR Digital Cameras, VIXIA High Definition Camcorders, PIXMA Photo Printers, and more. They recently re-branded their online store to make it easier for users to find, research, and purchase products on their site.
Commissions are tiered and based on performance. Canon uses Commission Junction to run their affiliate programme and give access to their daily product feed, frequently updated banners and text links, special offers, and promotions. They also offer special commission rates for select categories on an ad-hoc basis.
Reasons To Promote Canon: Leading imaging provider, lots of marketing materials and promotions and a re-branded online store.
Bonus: Canon recently re-branded their online store to make it easier to shop which means higher conversion potential for their affiliates.
Adobe
Adobe gives everyone from beginners to global brands all the tools they need to design exceptional digital experiences. Their software includes Adobe Creative Cloud (Photoshop, Illustrator, and InDesign), Adobe Stock, and Adobe Document Cloud. Over 90% of the world's creative professionals use Photoshop.
Adobe uses Arvato to run their affiliate programme. Affiliates have access to a large selection of ready to publish banners and text links along with daily reporting to help you enhance your marketing efforts. They also offer exclusive incentives like student offers, discounts, and desirable bundles.
Reasons To Promote Adobe: Trusted design software leader, lots of ways to earn commissions and exclusive promotions for affiliates to take advantage of.
Bonus: Adobe offers their affiliates lots of ways to earn commissions on their software. Be sure to read through their terms and conditions to learn more about their commission rates.
Adorama
Adorama is the world's only full-service photo, video, and electronics store. They have an in-house photo lab, pro equipment rental, and an award-winning learning center that offers free education to photographers on video channels like AdoramaTV. Consumer Reports listed them as one of the top 5 electronic retailers. They've also been called "Best of the Web" by Forbes.com. There are over 250,000 products in their catalogue and they have millions of satisfied customers.
The average order is over $400 and there is no limit on how much affiliates can earn. Adorama uses Impact Radius to manage their affiliate programme and give access to banner ads, text links, tracking technology, advanced reporting, and their large product feed. Affiliates receive frequent updates about current promotions, specials, deals, closeouts, overstock items, and more.
Reasons To Promote Adorama: World's only full-service photo store, high commission rates and lots of specials and deals for affiliates to promote.
Take Note: It's important to note that they do not accept affiliates from all states. Be sure to check out their terms and conditions before applying.
MCP Actions
MCP Actions sells innovative photo editing and learning tools for all levels of photographers. Many of their sales come from users reading their blog, downloading free products, then coming back to make a purchase after they've tested it out. They've had over 100,000 sales in the past 5 years. Most of their products are about Photoshop Action and Lightroom Presets to help photographers save time and learn how to make their photography stand out.
The average sale is around $75. You can promote their products on your website, social media pages, word of mouth, and more. You can also apply to become a guest writer for MCP Actions and receive credit for affiliate links in your articles. MCP Actions uses ShareASale to manage their affiliate programme and give access to high-quality banners, detailed referral statistics, and more.
Reasons To Promote MCP Actions: Tools to help photographers save time and produce high-quality images, guest writer positions and lots of marketing materials for affiliate to take advantage of.
Bonus: Affiliates earn 20% commissions every time one of the customers you referred makes a purchase.
Olympus
Olympus makes award-winning digital cameras, lenses, binoculars, audio recorders, and more. They list all the ratings, reviews, promotions, and rich content on their product pages to help convert customers. They focus on creating professional-grade and rugged weather-resistant products for travel and outdoor enthusiasts. Customers receive rewards promotions and free or low cost flat free shipping.
They have high conversion rates and average order value of $400+. With their 3% commission rates, a $2000 camera would give you a $60 commission. Olympus uses Commission Junction for their affiliate programme. Affiliates have access to their product data feed, banners, text links, and tracking tools.
Reasons To Promote Olympus: Award-winning products, high conversion rates and large average order amounts for affiliates to benefit from.
Bonus: Their high conversion rate and large average order amount alone make it worth checking out to start earning great commissions.
Incase
Incase was founded in 1997 to create a line of products that protect and enhance the technology of our lives. They design every piece with individuals in all types of professions, interests, and passions in mind. Their products promote simplicity and intuitive functionality to meet the needs of their users. Incase make bags, luggage, cases, and accessories for all types of devices including cameras, phones, laptops, drones, and more.
Affiliates receive exclusive discounts for their viewers. They offer their customers a 1-year limited warranty and free shipping and returns on all orders. Incase uses Pepperjam to manage their affiliate programme and provide marketing materials, tracking, reporting, and issue payouts. Affiliates can earn commissions by placing their banner ads or text links on your blog, website, and email newsletters.
Reasons To Promote Incase: Protective camera gear, exclusive discounts and a 1-year limited warranty.
Bonus: Incase offers their affiliates exclusive promotional discounts on their bags, cases, other protective gear for electronics to help them convert leads.
Affiliate Website Ideas
Now that you've had time to digest these 10 great photography affiliate programmes, it's time to consider a photography niche to target. For people just starting out or looking to improve their photography skills, you could focus on Photography lessons given that online courses are very popular now.
MCP Actions offer photography courses and editing tools to help photographers save time and improve their photo editing skills. Affiliates earn 20% commissions for life.
Camera kits for beginners could be a popular keyword phrase used by beginners looking to save money and get all the gear they need to get started in photography. Canon offers their affiliates competitive commission rates. They have a great selection of camera bundles with product reviews to help increase conversion rates.
You could also create a website that reviews Photography editing software. Photoshop by Adobe is used by 90% of creative professionals. Adobe offers their affiliates great commission rates and lots of different ways to receive credit.
Boost Your Affiliate Earnings
These 10 affiliate programmes are just the beginning of what's possible. There are literally hundreds of ways to earn affiliate commissions with your website, including product reviews, top 10 lists, how-to guides, and more
But what about traffic and conversions? How do you make sure your affiliate links get clicked?
So… are you ready to have YOUR VERY OWN WordPress website built and launched in under 10 minutes?
It's easy at Wealthy Affiliate. Take a look at this video and you will find out exactly how to build a FREE Affiliate website on the Wealthy Affiliate platform, easily and quickly. This is where you can begin the process right NOW . . .
Wealthy Affiliate Training Video – Create a FREE Website
As you can see, it is simple and FREE to get started today.
Join Me. Join Our Community.
There is No obligation. No credit cards. It is Simple and FREE and can be done in 3 simple steps:
The decision to join is in your hands but I can honestly say that you will not regret it and you won't look back once you have joined. It's a total no brainer. Once you join, it really is as easy as 1-2-3 and you will have your website built and launched ready to learn, earn and grow.
Help Whenever You Need It
Once you join through the Wealthy Affiliate platform, you will be amazed at the support you have within the platform. It really is second to none. I can say with absolute certainty and from personal experience that this is the best training and mentorship platform for building a successful business online, hands down.
I look forward to welcoming you and to supporting your success!
Please feel free to leave any comments below.