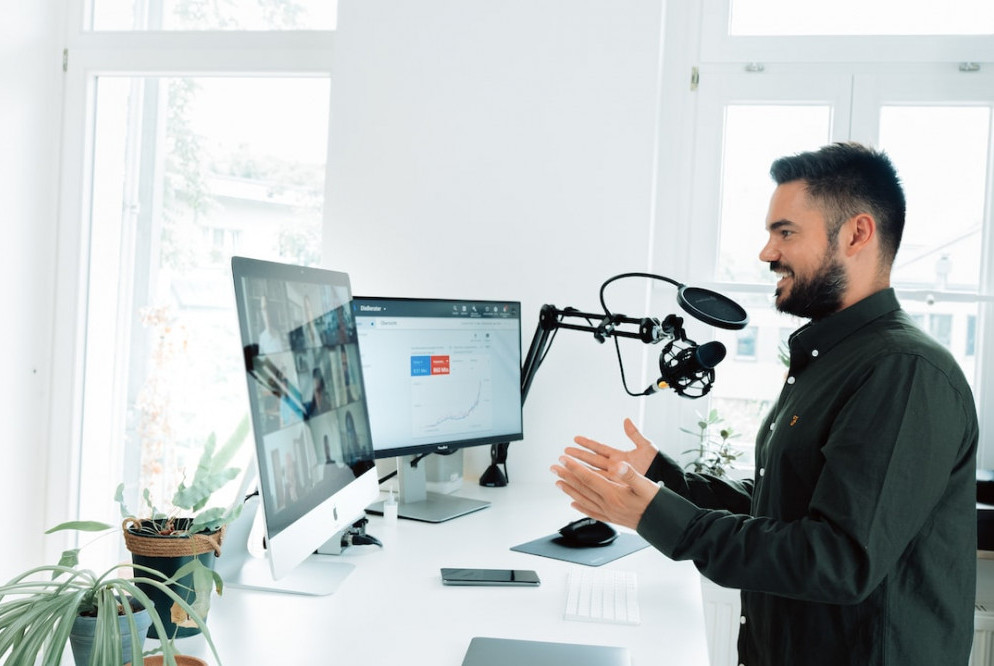 There are many ways in which you can make use of a webinar system on your website. Webinars are a perfect way to communicate with your audience in certain situations. In some cases, they are way more effective than text posts, normal video content, or images.
A webinar, whether live or pre-recorded, gives out a more natural and thus more engaging vibe. Attendees feel like they are hearing the words directly from you without any staging.
That's what makes them more likely to listen to your lectures or sales presentations in full, interact with you and with others, and finally, be prompted to take an action (purchase or subscription).
Besides enabling you to pitch your products or services to potential customers, webinars can be turned into a revenue source through monetization (e.g.  paying for webinars). The live engagment is an attractive proposal, especially when your audience can interact with you personally.
In this list, we have 9 plugins that can help you set up this entire system and get going with your webinars right away, and you can also explore some hosted webinar platforms if the plugin thing doesn't work out for you.
Best Webinars Plugins
GoToWebinar
WebinarJam
WPWebinarSystem
WPWebinar
Stealth Seminar
ClickMeeting
AnyMeeting
WebinarIgnition
Webinars OnAir
1. GoToWebinar
GoToWebinar handles for you each step of setting up a webinar, from practicing the sessions and inviting the audience, to recording and lead management. You can open practice sessions in order to minimize what you're going to leave to chance, and while you can hold your webinars live, you also have the option to record the webinar and use the plugin's "Simulated Live" feature to display the webinar as if it were a live event.
Inside your sessions, you can embed audio files and MP4 or YouTube videos. Up to six presenters can participate simultaneously in one webinar.
GoToWebinar enables you to include your branding in all of the material using your company's logo and images. In order to engage your audience, you can send out surveys to be filled prior to or after the webinar which can include up to 20 customizable questions. You can also send email notifications, invitations, and reminders.
The plugin gives you the choice to either customize these emails or use one of its templates.  This plugin also provides robust analytics, and you can come out with incredibly useful insights, leads, and metrics.
By integrating GoToWebinar with your CRM application, you can start managing these leads in the same place where you create your webinar events. Despite its capability to grasp data, your users' data will be protected thanks to the plugin's end-to-end 128-bit AES encryption of its data.
2. WebinarJam
There's hardly any possibility to cover all of the tools that this plugin has to offer but I'll try to highlight the most important of them. With WebinarJam, you can hold webinars with up to six co-presenters.
There is a drag-and-drop feature that you can use to design the lineup. You also get a drag-and-drop page builder in order to set up your design and layout unless you are content with one of the plugin's ready-made templates.
The co-presenters can be joined into the webinar while it is on. You're allowed to invite people from your audience to join the presentation or give their testimonials while retaining full control over the moderation of the session. Also, you can highlight the most relevant comments to be discussed. As the moderator, you can engage your audience is Q&A sessions and polls as well.
Sessions can either be pre-recorded or live. You are capable of displaying all forms of media content to your audience. That can be images, videos, audio, or presentations on PowerPoint, Prezi, or KeyNote. You even get to turn the screen into White Board mode and use handwriting and drawing.
WebinarJam's signals are almost universal (works with RTMP, WebRTC, HLS, and Flash), which means that there are several platforms other than WebinarJam itself that can receive and display the content.
You can even reach your audience via Facebook Live and YouTube Live. The same applies to registration. After creating your own registration form, you then receive a code which you can use to embed the form wherever you wish.
These forms, as well as invitations and confirmations, can also be sent via email, and in your emails, you can even include in-message registration which would get invitees automatically registered with a single click. The leads generated from this plugin can be integrated with your CRM software, too.
There are many popular plugins that WebinarJam is compatible with, including AWeber, ActiveCampaign, MailChimp, GetResponse, iContact, and several others.
3. WPWebinarSystem
Here's one of the best choices for any WordPress website. Using this plugin, you can either hold live webinars right through its platform or embed live webinars into your website from other sources including YouTube, Facebook, Amazon S3, and Vimeo.
Since the plugin allows you to invite people from any time zone around the globe, it also enables you to automate your webinars so that they can be held even when addressed to an audience from a totally different time zone since you don't necessarily have to be present yourself.
Webinar tickets can be sold to users thanks to the plugin's integration with WooCommerce. With WooCommerce, of course, come several payment gateways that you can get the money through, most popular of which are PayPal and Stripe. Sessions can also be made exclusive to certain users, either based on their user IDs, WordPress roles, or membership levels.
That means that you can hold webinars exclusively for your team or prime customers. WPWebinarSystem facilitates every part of your data management process, from lead generation to the import/export of data.
There are various audience engagement tools that you can benefit from during the webinars. Audiences can interact with you via the live chat, send direct questions, or raise their hands in order to participate. That is all subject to your control over the moderation of the webinars, of course. Call-to-action elements can be triggered or displayed to the audience instantaneously, too, and you can set them up for automated webinars.
4. WPWebinar
This plugin really makes the process of holding webinars on your WordPress website too simple to confuse anyone. By installing it, the plugin automatically integrates into your original WordPress theme. You don't need to do any adjustments to it. It was designed for automated webinars, to be more specific. Here's how it goes.
You create the webinar event, then through the plugin's text editor, you can write all the content to appear with it, including the webinar's headline, description, source, and the content to go into the opt-in form that will appear to your audience to get them to register.
If you integrate the plugin with an autoresponder, you can also write the content to go into the emails inside the editor. Among the autoresponder plugins that are compatible with WPWebinar are AWeber, MailChimp, InfusionSoft, GetResponse, and ActiveCampaign.
Through the plugin's dashboard, you can also adjust the webinar settings with regards to the timezone it should appear in, whether it's a one-time or a recurring webinar, and the call-to-action triggers.
You can customize a thank you page for the people who attend the webinar, and this page can appear to them with social sharing buttons including Facebook, Google, Twitter, and LinkedIn. Finally, you can set up follow-up emails to make sure people are attending your webinars. With all these tools, you can set up the whole event and then let the plugin take care of it.
5. Stealth Seminar
Stealth Seminar works best for sales webinars. Sometimes you would want to get your audience to hear about a certain product or program that you are offering and have them make a purchase on the spot. Stealth Seminar lets you show your audience a "Buy Now" button at a certain predetermined point in the webinar.
You can also redirect them to a form which they can fill in order to attend a strategy session. This is particularly useful when your product/service is a bit pricey for them to decide on right away. For the forms, Stealth Seminar is fully-compatible with WuFoo.
The unique thing about Stealth Seminar is its compatibility with iPhones. Its pre-recorded webinars appear to iPhone users as live events, unlike most of the other webinar plugins that display the webinars with the video length and the fast-forward button, thus losing you a large part of the audience engagement.
Finally, Stealth Seminar provides you with optimal customer support, which is a crucial element since any mishap when holding your webinar could immediately drive away part, if not most, of your audience.
6. ClickMeeting
Setting up a webinar via ClickMeeting is quite a convenient experience. The plugin allows you to set up subaccounts to your main account which can be given to members of your team, or you can create a multiuser account and have them log in with it. You get to customize the branding of the webinars in order to fit your own brand. Also, the plugin comes with an address book where all of your audiences' information can be stored.
Registration forms can be customized very easily using the plugin's visual editor, and so you can require your users to enter all of the information that you find useful. The webinar timeline will provide you with details and stats about all of your previous and upcoming webinars. Clickmeeting also enables you to customize a waiting room for your audience to go to before the webinar begins. There they can read the details of the webinar's agenda.
The webinars that ClickMeeting facilitates are as interactive as webinars can get. Inside the webinar room, you can allow your users to interact via the live chat which can undergo simultaneous translation.
The webinars are completely under your control, so you can decide whether the presenter would have exclusive permission to speak or if other users can be involved. You can hold Q&A sessions and polls, and using the whiteboard you can draw demonstrations to your audience. The screen-sharing feature enables you to do the same thing. You can also trigger calls to action.
Last but not least, there is a ClickMeeting mobile application which can make your webinars accessible anywhere and from any device.
7. AnyMeeting
Depending on the package you choose, AnyMeeting can let you host webinars with anywhere from 30 to 4,000 attendees and up to six presenters. These webinars can include live chat where your audience can interact and ask questions, and you can run special Q&A sessions or polls for that purpose. The plugin supports both live and pre-recorded webinars.
During the webinars, you can display PowerPoint presentations as well as PDF files. AnyMeeting's webinar plugin lets you customize the registration forms, and so you can generate leads and collect as much data as you wish.
AnyMeeting is integrated with social media, a feature which you can use in promoting your webinars online. The plugin provides you with reports on the attendance and general activity during the webinars, and can also produce stats based on your surveys and quizzes. You can send the surveys and quizzes, as well as invitations and confirmations, via email directly from the plugin.
8. WebinarIgnition
WebinarIgnition is fully-integrated with WordPress as well as several WordPress-compatible email marketing providers like SendReach, iContact, GetResponse, and MailChimp among others.
It allows your users to register to your webinars using their Facebook accounts, which generally tends to encourage people to register given the elimination of many of the usual registration steps.
WebinarIgnition comes with several templates for webinar pages, and you can use the plugin's editor in order to customize the branding, coloring, and to manage the rest of the elements in the page. You can also embed videos from Google Hangouts, LiveStream, and Ustream.
The plugin is integrated with various Google applications, so, for instance, attendees can mark your webinars on their Google Calendar. You get to customize your own registration, confirmation, live webinar, and playback pages, using either the plugin's templates or your own designs.
Thanks to the plugin's integration with social media, you can have your webinars shared on LinkedIn, Twitter, Facebook, or Google+. All of these features can be accessed via your live console. There you will find the numbers of attendees you have had in your webinars, the total registrants, total questions, and the monetary value of the webinar tickets purchased.
9. Webinars OnAir
Without any technical expertise required, you can run webinars using this plugin that can cover thousands of attendees. It lets you create simple registration forms that you can then embed anywhere you want with a simple HTML code.
You can charge invitees for their webinar registrations, and since the plugin is compatible with PayPal, you can use this gateway to receive your payments. As the moderator, you can control everything during the sessions, from live chat to surveys, polls, and participation. Webinars OnAir supports one-time and recurring webinars, and these can be either live or automated.
There is a feature that salespeople can benefit from in their presentations which allows you to automatically redirect your attendees to the purchase page right after the webinar is over. You can also make them offers via popup messages, and by integrating Webinars OnAir with any of the auto-responder plugins that it is compatible with, including GetResponse, MailChimp, iContact, and Sendy, you can send out email invitations and reminders to your audience.
What's up ladies and dudes! Great to finally meet you, and I hope you enjoyed this post. I started my first online business in 2010 promoting computer software and now I help newbies start their own businesses. Sign up for my #1 recommended training course and learn how to start your business for FREE!