In 2019, the global encryption market was worth about $6.82 billion. It's projected to grow to $22.74 billion by 2027, with a growth rate of 16.3%.
As the market expands, so do the opportunities for affiliate marketers to cash in on this relatively new niche. Encryption covers a wide range of services, with the best encryption affiliate programmes offering cloud storage, VPNs for businesses, secure email programmes or home security software.
See how the pros are cashing in with simple affiliate websites using my recommended affiliate training.
Includes, live help, tech support, and step by step lessons!
If you're interested, read through this list of the top ten encryption affiliate programmes. At the end of this article, I'll share some ideas with you for ways you can begin to draw these types of programmes into your affiliate marketing strategies.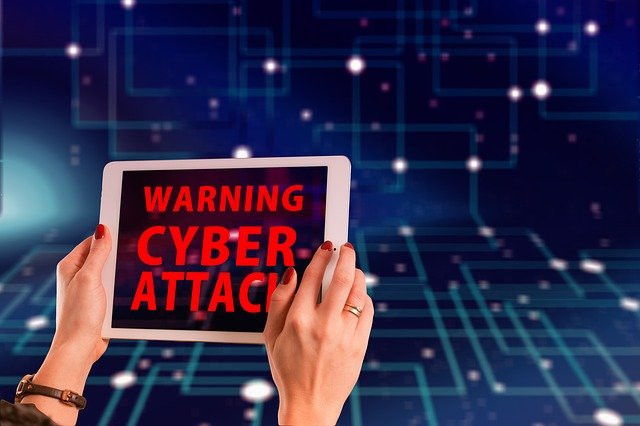 Encryption Affiliate Programmes
1. Boxcryptor
Boxcryptor is an encryption service for the cloud. It was developed in Germany by Secomba GmbH. This company has a free plan with basic services as well as paid plans that range from $48-$96 for a one-year subscription . The product can be used by individuals or teams, and it can support specific sensitive industries such as healthcare.
The affiliate programme is run through Share-It. Payments are sent out on the 15th of each month, with a $100 threshold. The commission rate is recurring, so affiliates receive recurring monthly commissions as long as their referrals remain customers of Boxcryptor. Affiliates are usually approved within one day of applying to the programme.
Reasons To Promote Boxcryptor: The commission rate is both generous and recurring, and the cookie length is nice, too. Customers can start with a free plan.
2. CryptArchiver
WinEncrypt designed its software, CryptArchiver, to keep corporate data safe. It protects all kinds of files, ranging from email and text graphics to databases, spreadsheets, and videos. Customers can also make encrypted backups of their sensitive information for storage on hard drives or external drives. The software comes with a 30-day money-back guarantee.
The website has a resources tab where customers can find white papers, product data sheets, case studies, and more. There's also a support tab where customers can contact a help desk or browse through the knowledge base.
The affiliate programme is run through Plimus, and affiliates have access to a nice selection of banner ads and text links.
Reasons To Promote CryptArchiver: CryptArchiver is a downloadable software programme that doesn't require a membership to run, and there's a money back guarantee. The commission rate and cookie length are both great.
3. SiteLock
SiteLock offers cybersecurity solutions for businesses, whether they sell to other businesses or directly to customers. One of the key services is virtual private networks that allow businesses to secure and encrypt data transmission. This company also provides a website scanner, website application firewall, automatic malware removal, website backup, and security awareness training for employees.
SiteLock administers its affiliate programme through CJ. The affiliate webpage doesn't list a set commission rate, but it does indicate that affiliates can earn bonus payments.
Reasons To Promote SiteLock: SiteLock offers a nice selection of cybersecurity products, as well as bonus payments to affiliate marketers.
4. Mailfence
Mailfence focuses on providing a safe, secure email service that encrypts every message. The full suite of features includes a calendar, documents, and groups and incorporates digital signatures. Customers are also provided with a keystore that allows them full freedom and control over their encryptions.
This company is passionate about cybersecurity, and so 15% of every sale of every Pro or Ultra package is donated to help fight for digital rights.
Mailfence offers a free plan with basic features, as well as paid plans. Affiliates whose referrals choose the free plan and later sign up for a paid plan will earn commissions once that referral starts paying.
The affiliate programme is run in-house. Affiliates are provided with promotional materials to help them market the service. They can sign up by sending an email or by clicking through a link and signing up through a short form.
Reasons To Promote Mailfence: Mailfence is dedicated to private, secure data transmissions and donates to protect digital rights. However, the commission rate and cookie length aren't listed, so it's difficult to tell how much you could make with this company.
5. LastPass
LastPass is a password protection programme with some great encryption features. The primary service this company offers is the ability to remember just one password, which allows customers to access their lists of passwords for other programmes. There's a free basic programme as well as paid programmes with more features. The free plan comes with a free 30-day trial of the premium plan, and many of the paid programmes have trial periods, as well.
Each account has a unique encryption key. In the cloud, data is protected with AES-256-bit encryption, PBKDF2 SHA-256, and salted hashes. Data is encrypted and decrypted on local devices, and even LastPass doesn't have access to information stored in customer vaults. Customers have the added security of a two-step sign-in process.
Affiliates can earn commissions on four of the packages offered by LastPass. The affiliate programme is run through Impact Radius.
6. SSL Store
SSL Store specialises in offering services that encrypt data being transmitted through websites. Its primary product includes SSL certificates for a variety of website types, ranging from individual websites to large enterprise websites.
This company runs its own affiliate programme, and affiliates can sign up using a short form located on the affiliate signup webpage. New affiliates get an immediate $20 sign-up bonus. Affiliate marketers also have access to banners, links, and real-time statistics.
SSL Store offers a 10% commission for retail customer referrals and 5% for enterprise customers and resellers. Affiliates can earn monthly commissions on their referrals for up to a year. The minimum payout is $50. Payments are made through PayPal or by check.
Reasons To Promote SSL Store: SSL Store specialises in encrypting data coming through websites. New affiliates get a sign-up bonus and commissions are recurring for up to a year.
7. ExpressVPN
ExpressVPN offers best-in-class encryption services with its virtual private networks. Besides a 30-day money-back guarantee, this company provides 24/7 customer support through live chats, as well as a strict policy to not keep activity logs or connection logs.
ExpressVPN runs its own affiliate program. Affiliates are provided with marketing materials such as banners, screenshots, infographics, videos, and logos. The commission rate is $13 for a one-month subscription package, $22 for a six-month subscription package, and $36 for a 1-year subscription package. Payments are made through PayPal, with a minimum threshold of $50.
Reasons To Promote ExpressVPN: Express VPN provides best-in-class encryption services for a variety of devices and applications.
8. Heimdal Security
Heimdal Security sells antivirus software and home security solutions. Products include the Threat Prevention cloud filtering suite, email protection, endpoint detection, and ransomware encryption protection.
One nice thing about this company is that it offers its affiliate programme through both CJ and ShareASale. The base commission rate is 50% with CJ. Affiliates are provided with banners, text links, product feeds, and permanent discounts and special offers. Affiliates who perform well also receive bonus payments.
Reasons To Promote Heimdal Security: Heimdal Security provides ransomware encryption protection and other security software for the home, which could appeal to a wide range of retail customers. The commission rate and cookie length are great, too.
9. SiteGuarding
SiteGuarding offers various website development services, administration, and support of websites. Those services include everything from antivirus software to scripts and file encryption. In fact, the latter is the most popular service that they provide, they even offer a 14-day free trial for all new websites.
SiteGuarding also lets you scan your website for free, their website scanner intelligently crawl your website and identify all possible infections and backdoors on your website.
Their affiliate programme offers a 15% ongoing referral commission for each payment they receive by the customers referred to them for as long as that customer continues to use the SiteGuarding service.
Reasons To Promote SiteGuarding: Aside from the generous recurring commission and long cookie life, they also offer free website scans for malware and security issues.
10. pCloud
pCloud is a secure online storage provider with 10 million users worldwide. Customers include both families and businesses. The security package contains features such as sharing, file management, security with TLS/SSL encryption, file versioning, backup, and digital asset management.
This company was the first of its kind to offer a lifetime plan. Plans included in the affiliate programme include pCloud Premium, pCloud Premium Plus, pCloud Crypto and pCloud Business.
pCloud runs its own affiliate programme, and commissions are recurring. Affiliate payments come through PayPal after the 15th day of each month when affiliates have a balance of at least $10 in commissions. Marketing materials and targeted landing pages are provided.
Besides an affiliate programme, pCloud offers a reseller programme and a customer referral programme.
Reasons To Promote pCloud: pCloud has a great worldwide reputation and it provides a full online security package that includes TSL/SSL encryption. It also offers a lifetime plan.
Affiliate Website Ideas
Now that you've read through the list of the top ten encryption affiliate programmes, how do you know how you'll put them to use with your affiliate websites? There are a lot of ways to fold these types of programmes into niche affiliate marketing strategies.
For example, an affiliate with a website focused on turning hobbies into online businesses could feature everything from office furniture and computers to management software and social media marketing services. It could also include programmes like pCloud or SSL Store from the list above to help small business owners keep their fledgling webstores safe.
A second idea is a website dedicated to providing the best tools for website developers. Most of the programmes listed above could be promoted here. This type of website could also feature large-screen monitors, management systems, code editors, hosting sites, and productivity apps that could help keep development teams on track.
A final idea is a website focusing on technology for teens. Video games, consoles, computers, tablets, and mobile devices could be featured here. Affiliates could also promote online programmes that teach basic coding skills, robotics clubs, and streaming services.
Boost Your Affiliate Earnings
These 10 affiliate programmes are just the beginning of what's possible. There are literally hundreds of ways to earn affiliate commissions with your website, including product reviews, top 10 lists, how-to guides, and more
But what about traffic and conversions? How do you make sure your affiliate links get clicked?
So… are you ready to have YOUR VERY OWN WordPress website built and launched in under 10 minutes?
It's easy at Wealthy Affiliate. Take a look at this video and you will find out exactly how to build a FREE Affiliate website on the Wealthy Affiliate platform, easily and quickly. This is where you can begin the process right NOW . . .
Wealthy Affiliate Training Video – Create a FREE Website
As you can see, it is simple and FREE to get started today.
Join Me. Join Our Community.
There is No obligation. No credit cards. It is Simple and FREE and can be done in 3 simple steps:
The decision to join is in your hands but I can honestly say that you will not regret it and you won't look back once you have joined. It's a total no brainer. Once you join, it really is as easy as 1-2-3 and you will have your website built and launched ready to learn, earn and grow.
Help Whenever You Need It
Once you join through the Wealthy Affiliate platform, you will be amazed at the support you have within the platform. It really is second to none. I can say with absolute certainty and from personal experience that this is the best training and mentorship platform for building a successful business online, hands down.
I look forward to welcoming you and to supporting your success!
Please feel free to leave any comments below.