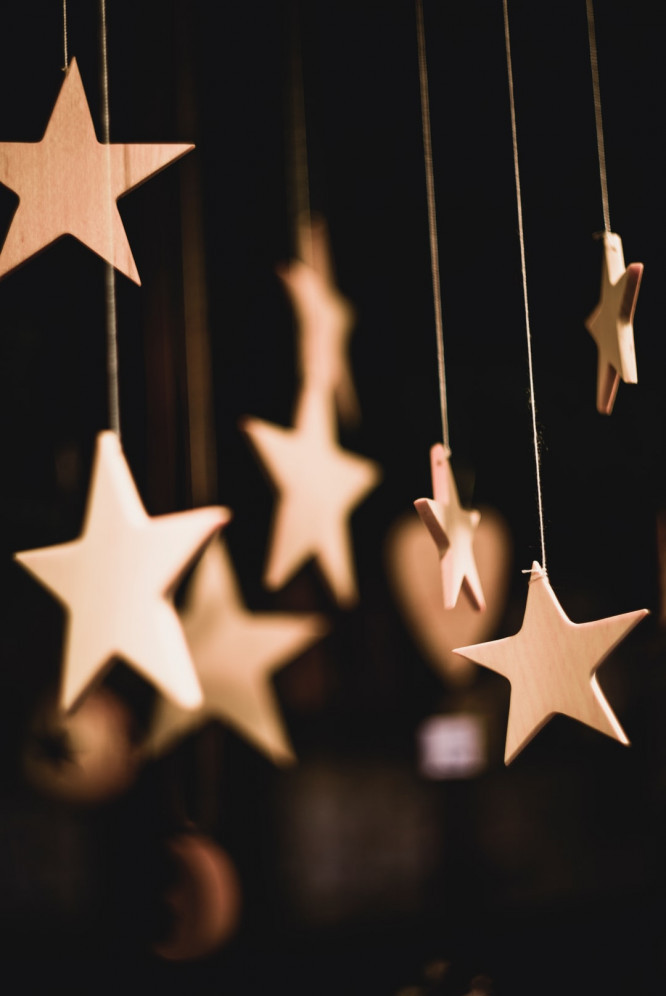 InMotion consistently earns 4- and 5-star reviews for their website hosting.

About InMotion
What Makes InMotion Unique?

Video: About InMotion Hosting

InMotion Online Reputation
Types of Hosting Offered
Shared Hosting (from $5.99/mo)

Launch ($5.99/mo)
Power ($7.99/mo)
Pro ($13.99)

WordPress Hosting (from $5.99/mo)
VPS Hosting (from 29.99/mo)

VPS 1000 ($29.99/mo)
VPS 2000 ($49.99/mo)
VPS 3000 ($74.99/mo)

Dedicated Hosting (from $99.99/mo)
Managed Hosting
InMotion Servers
Cancellation Policies
Customer Service Review
InMotion Final Verdict
About InMotion
Founded in 2001, InMotion is an employee-owned hosting company specializing in affordable hosting for website and hosting novices. They've won awards for their small business hosting and VPS hosting. InMotion has an emphasis on providing "excellent support," which includes a company policy of training support members internally.
What Makes InMotion Unique?
InMotion's company structure sets them apart from their competitors in the budget hosting space. Since they're employee-owned, their staff has a special incentive to provide excellence in service (it's actually part of a company profit-sharing plan). I found this to be a similar case with the small company HostingSource.
Much like GoDaddy, InMotion is one of the few budget hosting companies to have award-winning customer support. The company also has a 90-day money back guarantee, when their competitors only offer a 30-day guarantees (Update: I found another with with a 90-day guarantee, Web Hosting Hub.
Also, you can piecemeal out managed hosting at cost per hour instead of having it merged into your VPS plan, so this can be a great way to save money if you only need help for big crash situations, but can normally troubleshoot small website problems.
Video: About InMotion Hosting
This video is almost 3 hours long, so you don't have to watch the whole thing. Just the first few minute are about InMotion hosting itself. The rest is how to build a WordPress website. There's a shorter version of how to do that shown further below.
InMotion Online Reputation
InMotion has a fantastic online reputation. They consistently earn 4-star reviews across the board. Along with SiteGround, InMotion has the strongest reputation of any hosting company reviewed in this guide.
WhoIsHostingThis.com gives the company 4.1 stars. Of the 545 reviews placed, fewer than 90 reviews give the company lower than 3 stars. InMotion has several solid 5-star reviews, many of which cite superior customer support, a fair pricing policy and consistently excellent uptime.
PC Mag gives InMotion a 4-star review, calling them "a worthy hosting company." The company scores consistently well and has an average of 97.8% uptime. They also receive special mentions for excellent customer support, innovative eCommerce solutions and outstanding WordPress hosting.
HostngAdvice.com gives InMotion a 4.9-star review, giving special mentions for ease of use and customer support. In short, the company scores highly in the key areas for those looking for a budget hosting solution.
InMotion's extensive resources let you have a live website in an hour or less.
Types of Hosting Offered
InMotion offers several shared hosting plans suitable for websites of all shapes and sizes. If you're looking to launch your first WordPress site, they also have a number of tailored WordPress hosting solutions.
Shared Hosting (from $5.99/mo)
All Shared Hosting plans offer to install WordPress, Joomla or Prestashop during the ordering process. You just need to select the application that you want after receiving your username and password. Though not as cheap as bigger companies like Bluehost or 1&1 hosting, you do get the personalized aspect of dealing with a different set of people. It's like going to your local owner-operated coffee shop versus Starbucks.
Shared plans also come with a very good drag-and-drop website builder as well as 1-click WordPress installation. Both are frequent options people choose, but I always recommend WordPress, especially if you are going to build an online business. It's more versatile, and can be moved between hosts easily.
Shared Hosting also comes with a free domain name or domain name transfer, as well as free backups for your site.
Launch ($5.99/mo)
2 Websites
Unlimited Storage
Unlimited Bandwidth
Unlimited E-mail
Security Suite
Marketing Tools
Power ($7.99/mo)
6 Websites
Unlimited Storage
Unlimited Bandwidth
Unlimited E-mail
Security Suite
Marketing Tools
2 X Server Performance
Pro ($13.99)
Unlimited Websites
Unlimited Storage
Unlimited Bandwidth
Unlimited E-mail
Security Suite
Marketing Tools
4 X Server Performance
Pro Level Support
InMotion offers a variety of stylish, professional website templates.
WordPress Hosting (from $5.99/mo)
InMotion WordPress Hosting has been optimized to provide superior performance and security. All plans come with WordPress installed and ready to go. InMotion also provides you with:
A free domain name
Free migration from a previous host
A drag-and-drop interface developed specifically for WordPress
*I prefer to use WordPress optimized hosting when available!
InMotion's drag-and-drop WordPress is called BoldGrid. This innovative feature allows you to select a WordPress theme and have a site live in under 1 hour. This removes a lot of the headaches involved with using WordPress. You also receive design and hosting support.
CNET gives BoldGrid 3 out of 3 stars in their review. I'm inclined to agree with them: This application is great for those new to WordPress. For me, personally, I like to don't like to depend on plugins and proprietary website builders, but the fact that BoldGrid is part of WordPress, it's better than using some of the other website builders I've seen out there.
VPS Hosting (from 29.99/mo)
InMotion offers equally impressive VPS hosting. What impresses me most is that their VPS comes in a user-friendly format. VPS hosting usually throws first-time users for a loop, so it's commendable that InMotion has made the learning curve less steep.
InMotion provides cPanel, LAMP Stack and, most importantly, CentOS with every VPS. A lightweight Linux operating system, CentOS gives beginners something to work with. It features simple point-and-click actions similar to what you'd find on a Windows computer.
InMotion's VPS Hosting plans come with free server management, which takes care of all updates and security patches. All servers employ SSD technology, which are 20% faster than standard HDD servers. The CPU cores have also been unlocked, which basically gives you unlimited processing power. In other words, the sky's the limit.
All VPS plans are optimized for eCommerce as well. You can set up your online store with minimal fuss.
VPS 1000 ($29.99/mo)
4GB RAM
75GB Storage
4TB Bandwidth
3 IP Addresses
VPS 2000 ($49.99/mo)
6GB RAM
150GB Storage
5TB Bandwidth
4 IP Addresses
VPS 3000 ($74.99/mo)
8GB RAM
250GB Storage
6TB Bandwidth
5 IP Addresses
All VPS Hosting plans come with Launch Assist, which gives you two hours with a website migration specialist. You'll also receive daily backups and advanced security. With all of this in mine, it's easy to see why InMotion VPS hosting wins awards.
InMotion also offers some very helpful guides for cPanel, WordPress and Joomla, to name a few.
Dedicated Hosting (from $99.99/mo)
InMotion's Dedicated Hosting plans offer outstanding value. For example, their Essential plan ($99.99/mo) gives you cutting-edge server technology, double RAM at 8GB and a host of extras, including:
Backup drives
SSL security certificates
5 IP addresses
Managed Hosting
InMotion offers something exceptionally rare: A managed service hosting platform. You can sign up for a monthly plan or pay by the hour. (Please note: You won't need a managed service plan for your shared hosting or WordPress hosting.)
For VPS or dedicated hosting, this could prove essential. The prices are reasonable and the service excellent. Also, I'm especially impressed by the complete absence of hidden costs. The prices are all laid out in black and white on InMotion's website. This is incredibly refreshing.
Priced per hour, or per month, you can have someone fix your website with a clear cost in mind
I'm actually really stoked about this pricing table for the managed hosting at InMotion. Though I love getting a good deal, I also like just paying for stuff straightforward. I currently have a managed VPS with another company and they do great. However, they are not clear about what they do or don't do, Plus, I pay a fixed price every month and sometimes I don't contact them for six months.
With InMotion, you can skip the VPS for now, stick with WordPress hosting, and just get an À La Carte helper when you break your website. Of course it's cheaper to pay the membership fee and have them "on call", but at least you know that you don't have to sign up for a recurring service right away.
In fact, I haven't run into another company that prices out their management this way. I dig it!
InMotion Servers
InMotion has recently expanded and upgrades their data centers. They offer state-of-the-art server technology, groundbreaking security and increased backups. They use 4 Tier 1 ISP's. If the world ends tomorrow, your website will probably still be online for days.
Cancellation Policies
When you have a service offering as strong as InMotion's, why not be confident? They offer a full 90-day money-back guarantee. This excludes any additional services like domain privacy and SEO services. 90 days is a lot longer than the standard 30-day policy seen at most hosting companies these days.
InMotion's award-winning customer support gives them a major advantage over many of their competitors.
Customer Service Review
When a company has award-winning customer service. I can't help but push them a little. So I did with InMotion's support team, which passed with flying colors. They're fast and effective. InMotion support has a list of awards for a reason.
All of InMotion's support members are based in the USA. You won't be dealing with someone on the other side of the world with limited English language skills. InMotion has 3 levels of support:
Telephone
24/7 live chat
Email
InMotion also offers some very helpful user guides for cPanel, WordPress and Joomla, to name a few. The fully managed hosting service is exactly that: It's fully managed and gives you a clear, concise outline of what you get. This is one of the best support facilities I've encountered.
InMotion Final Verdict
If you're new to hosting and WordPress, InMotion is a great option. Their Shared Hosting plans cost a few dollars more than some other hosting companies, but you get what you pay for.
The problem with choosing the cheapest host is that they'll often cut a few corners. For a few extra dollars, you'll save yourself a great deal of time and potential heartache.
The drag-and-drop BoldGrid interface for WordPress is excellent. The ability to get a WordPress site live in just a few hours is worth the extra money on its own. The extras you receive with your hosting plans sweeten the deal.
InMotion offers clear pricing and excellent support. The only fault I can find is that you need to purchase SSL security certificates through them. However, this isn't a big problem, since most other budget hosting companies do the same. Also, the SSL certificate will only cost a few dollars extra. Not only that, it's installed for you and only takes a few minutes to go live. All of this makes InMotion definitely worth your consideration.
My all-time favorite host is Kinsta. They are pricey, but freakin' fast, fast and the support is rock-solid. The STARTER plan is great for one website, but I recommend the BUSINESS 1 if you want to build multiple websites

What's up ladies and dudes! Great to finally meet you, and I hope you enjoyed this post. Sign up for my #1 recommended training course and learn how to start your business for FREE!