Cable TV delivers TV programming through coaxial cables. Don't know what that is? You're probably a Zoomer. Until recently the cable industry has had a monopoly on the availability and cost of viewing cable TV networks. While they offer lots of deals and discounts for bundling other services like phone and internet, they often require you to commit to a long term contract to use their services.
Available cable alternatives include satellite TV, live streaming services, and TV antennas. Many cable TV live streaming companies are promoting the cord-cutting revolution to free people from expensive cable bills. Their alternative cable services give you access to all your favorite cable TV networks at a fraction of the cost. If you are only looking to get a few local cable channels, it's a little known fact that you can use an antenna to get free Over-the-Air TV.
See how the pros are cashing in with simple affiliate websites using my recommended affiliate training.
Includes, live help, tech support, and step by step lessons!
Millions of people have cable subscriptions. Plus, the industry is sure to change over time as more people cut the cable. Even Disney is starting their own streaming service, so you can say goodbye to cartoon reruns on Saturdays! My advice with cable affiliate programmes is to look to where the industry is going, not to what they have historically done. Check out these 10 great affiliate programmes to help you monetise your entertainment-related website!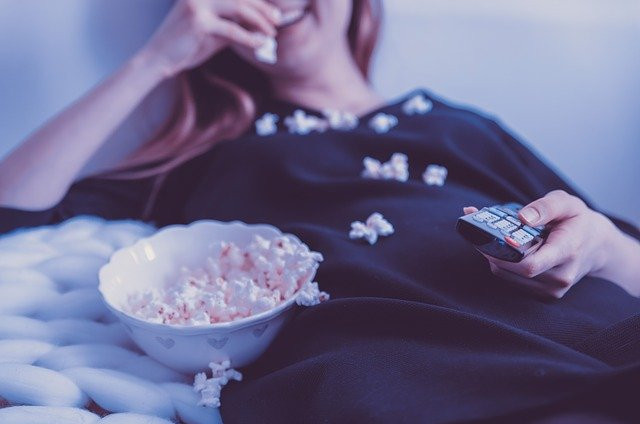 Cable TV Affiliate Programmes
Xfinity
Xfinity from Comcast delivers the best TV, voice, mobile, internet, home management services and packages that all work seamlessly together. Their digital TV features include a free self install kit, popular cable channel networks, and discounts when you bundle TV and internet services. Customers also receive free access to their Xfinity Stream app to watch live TV anywhere or download their favorite shows to watch offline.
They use Impact Radius to manage their affiliate programme. Xfinity gives their affiliates access to banners, text links, promotional content, and comprehensive reporting tools. Their helpful affiliate management team is there to help you every step of the way.
Reasons To Promote Xfinity: Top TV and internet provider, value packed services and high commission fees.
Bonus: Affiliates earn commissions on TV, home phone, internet, and home security products / packages.
Cox Communications
Cox Communications is the 3rd largest cable provider and largest private telecom company in the US. They offer services to 6 million homes and businesses in 18 states. Their smart cable TV combines live TV, On Demand, DVR recordings, streaming, and your favorite shows all in one place.
Their affiliate programme is hosted on Partnerize. Cox Communications provides their affiliates with text links, banner ads, content, and real time reporting tools. Their affiliate programme is professionally managed by Acceleration Partners.
Reasons To Promote Cox Communications: Largest private telecom company, generous commission rates and affiliate bonus opportunities.
Bonus: They also offer bonus opportunities when you generate 5+ new customer sales .
Dish Network
Dish Network is the leading satellite TV company that offers the best choices for your budget. They are ranked #1 in customer satisfaction by J.D. Power. They provide their customers with the best programming, innovative technology, 2 year price guarantee and excellent customer service.
They've partnered with Commission Junction to oversee their affiliate programme. Dish Network supplies their affiliates with a great selection of frequently updated creatives and real time tracking tools. Affiliates earn commissions from online orders and offline phone orders for affiliates signed up for their Call Tracking programme.
Reasons To Promote Dish Network: State-of-the-art satellite TV services, industry leading commission rates and performance incentives to benefit from.
Bonus: Top performing affiliates may also be eligible to earn custom payouts.
fuboTV
fuboTV is the leading streaming subscription for TV and live sports. Customers can watch over 100 channels without being tied down to a cable contract. They offer a free 7-day trial offer, affordable monthly plans, and no long term contract commitments.
They use Impact Radius to run their affiliate programme. fuboTV program benefits include a state-of-the-art technology platform, optimised marketing materials, free affiliate tutorials, and custom creatives available upon request.
Reasons To Promote fuboTV: Fastest growing live sports streaming company, free trial offers and lots of affiliate tools and tutorials to take advantage of.
Bonus: They also offer quick 14 day commission payouts via direct deposit.
Antennas Direct
Antennas Direct provides their customers with high quality antennas and service for reliable over-the-air TV. Their affordable products have been helping people cut the cable cord and save money since 2003. They offer the best antennas in the industry backed by a lifetime warranty.
They have an average order value of $120+. Antennas Direct uses Commission Junction to power their affiliate programme. Affiliates can utilise any of their professionally design creatives, text links, special affiliate offers, and product catalogue to help them promote.
Reasons To Promote Antennas Direct: Industry leading TV antennas, high average order size and performance incentives to aim for.
Bonus: Top performing affiliates can earn up to 15% commissions for total sales equal to or greater than $499.
Sling TV
Sling TV is the #1 live TV streaming service in the US. They offer industry leading prices, no long term contracts, no useless channels, or no hidden fees. Users can try of their service for themselves with their 7 day free trial offer.
Affiliates can sign up for the Sling TV affiliate programme with Commission Junction. Their easy to use affiliate dashboard gives affiliates access to all the marketing materials and tools needed to start promoting right away. They also offer higher payout opportunities for quality placement and traffic.
Reasons To Promote Sling TV: Flexible live TV packages, commissions on sales and leads and increased commissions available for affiliates to profit from.
Take Note: Be sure to check out their programme terms to learn more about their commission rates for each category.
IPTV Sensation
IPTV Sensation is the best internet protocol television provider with over 500,000 customers. Their library includes more than 2000 programmes including international channels. Their premium plans work with any device with 99.9% guaranteed uptime and 5000+ multi language VOD.
Their affiliate programme is hosted on ShareASale. IPTV Sensation supplies their affiliates with a wide variety of banner ads and text links to share on their website. They have an extremely high 17.11% conversion rate on referral traffic.
Reasons To Promote IPTV Sensation: Over 2000 international channels, 99.9% guaranteed uptime and high conversion rates.
Bonus: Affiliates can also promote their immediate delivery and 24/7 customer service support.
SkyStream
SkyStream is the most advanced and fastest streaming media player for Android. Users can stream sporting events, live TV, and movies from thousands of apps in the Android store. Their media players work anywhere in the world which allows anyone and everyone to save money on TV services.
Their affiliate programme is managed in-house. SkyStream provides their affiliates with unique tracking links and quick payouts via PayPal. Affiliates can share their links with friends, families, viewers, or anyone else who wants to save money on their cable bills.
Reasons To Promote SkyStream: Alternative cable solution, fastest streaming media players and a flexible affiliate programme.
Bonus: They also offer world-class customer support to ensure the best streaming experience.
Vontronix
Vontronix is a streaming video provider that offers video services are designed to look and feel like cable TV. They offer all of their 500+ movie and sports channels for the same low monthly price even as they add more channels. Their on demand library also includes 15,000 titles.
They use ShareASale to run their affiliate programme. Vontronix provides their affiliates with professionally designed banners and text links. Affiliates can tracking their leads, conversion rates, sales, commissions, and more in real time on their affiliate dashboard.
Reasons To Promote Vontronix: Streaming service that feels like cable, low month cost for all channels and a year long cookie life.
Bonus: Affiliates earn 15% commissions on both hardware and service sales.
Roku
Roku is the pioneer in TV streaming. They operate the number one TV streaming platform in the US, as measured by hours streamed in 2020 by Kantar. Their platform enables content providers and advertisers to reach a wider and more engaged audience. Roku devices are easy to use, simple to set-up, and give you access to 4,000+ free and paid channels.
Roku's affiliate programme is powered by CJ Affiliate. Affiliate payout starts at 5%. The average order size is $99 with 5% conversion rate.
Reasons To Promote Roku: Pioneer in TV streaming, great selection of channels and a 30-day money back guarantee.
Bonus: Roku streaming devices are used by millions of consumers in different parts of the world – North America, Latin America, and parts of Europe including the UK, Ireland, and France.
Affiliate Website Ideas
Now that you've had the chance to check out these 10 great cable TV affiliate programmes, you should start thinking about what niche you want to focus on. You could target cable TV and internet bundles for people looking to save money on their TV and internet plans. Xfinity offers high quality cable TV, internet, and home management services. They offer up to $135 in commissions per order.
Live streaming TV services is another great niche for people who want to watch their favorite channels anytime and anywhere, including sports. fuboTV is the #1 TV and live sports streaming subscription service. Affiliates earn $30 per subscription.
You could also promote TV antennas to get free local channels or as a cable TV alternative. Antennas Direct carries the best antennas in the industry. Affiliates receive 10% commissions with an average order size of $120+.
Boost Your Affiliate Earnings
These 10 affiliate programmes are just the beginning of what's possible. There are literally hundreds of ways to earn affiliate commissions with your website, including product reviews, top 10 lists, how-to guides, and more
But what about traffic and conversions? How do you make sure your affiliate links get clicked?
So… are you ready to have YOUR VERY OWN WordPress website built and launched in under 10 minutes?
It's easy at Wealthy Affiliate. Take a look at this video and you will find out exactly how to build a FREE Affiliate website on the Wealthy Affiliate platform, easily and quickly. This is where you can begin the process right NOW . . .
Wealthy Affiliate Training Video – Create a FREE Website
As you can see, it is simple and FREE to get started today.
Join Me. Join Our Community.
There is No obligation. No credit cards. It is Simple and FREE and can be done in 3 simple steps:
The decision to join is in your hands but I can honestly say that you will not regret it and you won't look back once you have joined. It's a total no brainer. Once you join, it really is as easy as 1-2-3 and you will have your website built and launched ready to learn, earn and grow.
Help Whenever You Need It
Once you join through the Wealthy Affiliate platform, you will be amazed at the support you have within the platform. It really is second to none. I can say with absolute certainty and from personal experience that this is the best training and mentorship platform for building a successful business online, hands down.
I look forward to welcoming you and to supporting your success!
Please feel free to leave any comments below.