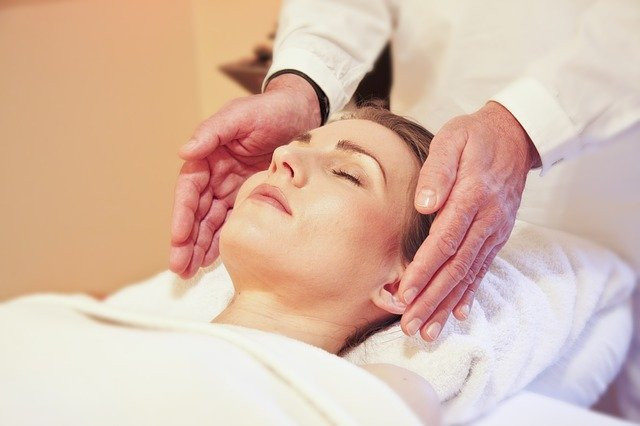 Reiki is a type of energy healing that has been used in Japan for thousands of years. It is based on the idea that you can activate and channel energy by touch. It is also called hands-on healing and palm healing. It is believed to help aid in the natural healing process of your body, reduce stress, and improve your overall well-being.
See how the pros are cashing in with simple affiliate websites using my recommended affiliate training.
Includes, live help, tech support, and step by step lessons!
Reiki tools can include hand placement guides, meditation music, chakra healing wands, and crystals to heal and protect from negative energy. Check out these 10 great Reiki affiliate programme to get you started, and you can also check out related topics like yoga, meditation, and essential oils.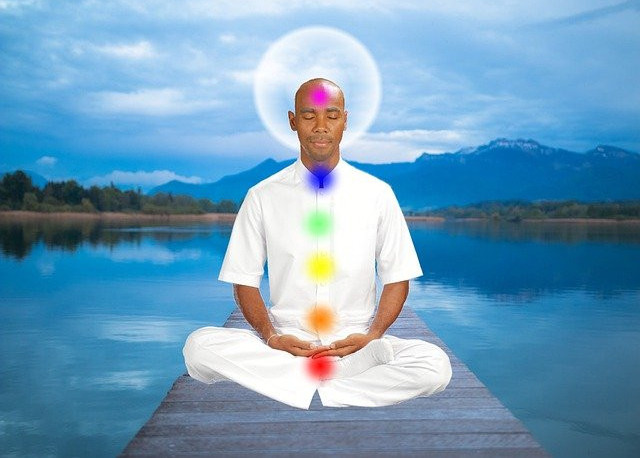 Reiki Affiliate Programmes
IARP
IARP is a membership that offers the highest standards of service in the Reiki community
IARP is short for the International Association of Reiki Professionals. They have been serving the Reiki community for over 22 years with members in more than 50 countries. Their membership benefits include an official membership certificate, business cards, a referral listing on their website, business tools, member resources, and access to their job board.
The IARP affiliate programme is managed in-house. IARP offers a user-friendly affiliate programme to make it easy for affiliates to share the benefits of Reiki. As an affiliate, you will have access to banner ads and text links so that you can add to your website, blog, emails, social media pages, and print materials like flyers and business cards.
Why Should You Reasons To Promote IARP: Helping Reiki professionals for over 22 years, great commission rates, and a flexible affiliate programme.
Bonus: Affiliates earn a flat $25 per new 6 months, 1 year, or 2 years per IARP membership.
Rob Fellows Reiki
Rob Fellows Reiki is an international Reiki Master Teacher that helps people overcome health obstacles
Rob Fellows Reiki uses his skills as a Master Reiki Teacher to help people get their lives back on track. His training courses and tools help people benefit from the gentle healing of Reiki in their own lives as well as help their families and pets. He has been featured on Animal Planet, Daily Mail, BBC London, Dog Today, Discover Dogs, and more.
ClickBank run the Rob Fellows affiliate programme. Rob Fellows Reiki has created a library of photographs and instructions on how to embed your affiliate link to ensure you receive commissions on the sales you refer. Affiliates are allowed to promote on their website, blog, social media pages, Facebook ads, and PPC.
Reasons To Promote Rob Fellows Reiki: International Reiki Master Teacher, extremely high commission rate, lots of ways for affiliates to promote.
Affiliates are also free to use any of the client testimonials on their website in their marketing content.
Living Lotus Group
Living Lotus Group is an online resource for transformational tools for spiritual growth
Living Lotus Group was founded by Catherine Epstein, an experienced meditation instructor, author, and Reiki Master. Their services include workshops, Reiki, healing stones, meditations, life coaching, sound healing, and crystal kits. Along with traditional Reiki, they also offer life guided Reiki that combines life coaching with Reiki energy work.
The Living Lotus affiliate programme is managed in-house. Living Lotus Group provides each affiliate with unique tracking codes to share with their friends, family, and viewers. Affiliates currently earn a $25 bonus just for signing up.
Reasons To Promote Living Lotus Group: Reiki tools and classes, affiliate sign up bonus, sales-based commission structure for affiliate to benefit from.
Bonus: Increased commissions between 11-13% are available for sale over $7,500 to $25,000+.
Pure Reiki Healing
Pure Reiki Healing educates others about the truth behind the art of Reiki
Pure Reiki Healing is on a mission to eliminate the misconceptions about Reiki. They provide useful content, resources, and training programmes to enlighten people about the healing powers of Reiki. Their main product is Pure Reiki Healing with three optional add on courses to learn more about Reiki.
ClickBank run and oversee the Pure Reiki affiliate programme. Pure Reiki Healing is always testing their website and creative assets to help their affiliates get high conversion rates. As an affiliate, you will be given access to all of their marketing materials and reporting tools to start promoting right away.
Reasons To Promote Pure Reiki Healing: Best converting Reiki programme on ClickBank, 3 upsells that increase order value, optimised sales funnel for affiliates to take advantage of.
Bonus: Affiliates can earn up to $141 in commissions per sale.
Sivana
Sivana is rooted in Eastern spirituality and provides support for a more conscious life
Sivana curates collections that inspire a positive change. They offer yoga and Eastern spirituality tools including Reiki healing incense, healing energy stones, cleansing crystals, and crystal healing jewelry. They offer free shipping on orders over $95 and a 100% satisfaction guarantee on all orders.
Refersion run the Sivana affiliate programme. They have an average order value of $100. Affiliates can share their custom 20% off first order discount codes, banners, links, and more with their friends, viewers, and social media followers.
Reasons To Promote Sivana: Reiki healing tools, 99% customer satisfaction rate, exclusive affiliate discounts
Bonus: Every purchase provides life saving nutrients to children in India.
Udemy
Udemy offers a library of 80,000+ expert taught courses that help students master new skills
Udemy is an online learning platform that offers courses in a variety of topics including Reiki, energy healing, meditation, and yoga. Their Reiki courses cover Reiki practitioner certification, building your Reiki business, animal Reiki healing, and more. All of their courses are rated by real users and backed by a 30-day money-back guarantee.
Rakuten Marketing run the Udemy affiliate programme. As an affiliate, you will be able to promote on your blog, website, social media pages, and email newsletters. Affiliates can choose from a great selection of marketing materials including banners, course links, site links, custom links, and more.
Reasons To Promote Udemy: Top online learning platform, great selection of Reiki courses and a competitive commission rate for affiliates to benefit from.
Bonus: Affiliates also have access to exclusive affiliate only coupons, deals, and unique content.
Study Reiki
Study Reiki is a dynamic system to master Reiki techniques for healing consciousness
The Study Reiki programme helps people learn how to relieve stress and learn the healing powers of Reiki. Their course consists of seven audio modules that cover a variety of Reiki healing instructional tips. They offer a no-hassle eight-week money-back guarantee to let you experience Reiki energy risk-free.
ClickBank manage the Study Reiki affiliate programme. Some of Study Reiki programme benefits are graphics, articles, emails, and PPC resources. They also provide a beginner's guide to affiliate marketing to help their affiliates get started.
Reasons To Promote Study Reiki: Alternative to traditional medicine, extremely high commission rate, PPC marketing allowed.
Gem-Water
Gem-Water vitalizing your water with the benefits of vibrations of gems
Gem-Water is owned by a jewelry designer and gem lover. Their gem-water bottles, gem wands, and gemstone droplets restores your water properties to levels that compare to actual spring water. Not only are their products beautifully designed and provide healing benefits, they also help reduce the carbon footprint of using plastic water bottles.
Refersion manage the Gem-Water affiliate programme. Their easy to use dashboard provides all the creatives and tracking tools needed to start earning great commissions. As an affiliate, you will be able to share links on your blog, website and social media pages.
Reasons To Promote Gem-Water: Gem water enhancer, high product price points and free gift for email subscribers.
Bonus: First time shoppers who sign up for their email list receive a free loop with any ViA Gem-Water bottle purchase.
Zen Jewelz by Zen Jen
Zen Jewelz by Zen Jen created handcrafted and handmade healing crystal jewelry
Zen Jewelz by Zen Jen is the leading online authority for gemstone healing jewelry. Their high-quality healing crystal jewelry helps support a stress-free life. They use Reiki and smudging to cleanse and charge each stone's energy in their jewelry designs that combine substance and style.
ShareASale oversee the Zen Jewelz by Zen Jen affiliate programme. Zen Jewelz by Zen Jen has an average sale of $79.99. As an affiliate, you can promote their selection of over 200 crystal jewelry pieces as well as banner ads and text links to help increase their commission rates.
Reasons To Promote Zen Jewelz by Zen Jen: Jewelry with substance and style, great average order value and a large product catalogue for affiliates to promote.
Bonus: Each design is carefully crafted to help balance the metaphysical and physical energies in your body.
Reiki Awakening Academy
Reiki Awakening Academy offers classes available online and locally in Ohio and Washington DC Metro areas
Reiki Awakening Academy offers live classes with highly skilled master experts on energy healing, metaphysical arts, and more. Online classes are carried out via Zoom. They also offer products like books, e-books, cards, and other gift items.
Reiki Awakening Academy affiliates will get a 50% commission for online classes, and 10%-20% commission on products like books and or cards. Affiliates are paid every month via Paypal.
Reasons To Promote Reiki Awakening Academy: High commission rate, two ways to earn a commission, great selection of Reiki.
Bonus: Reiki Awakening Academy offers comprehensive Certificate Programmes for students looking to be high-level professionals in this field.
Affiliate Website Ideas
There you have it, 10 great Reiki affiliate programmes, so now it's time to choose a niche to target with your blog. You could focus on Reiki professional memberships for people looking to start and grow their Reiki business. IARP helps the Reiki professional community in over 50 countries with their membership certificates, business tools, and resources. Affiliates earn a flat $25 commission fee for each new signup they refer. Business and startup related websites would also benefit from affiliate programmes like this which teach people how to start a business.
Animal Reiki is another great niche for people looking to help their pets. Rob Fellows Reiki is a well-known and respected Reiki Master Teacher with courses and resources on animal Reiki. Their commission rate is an incredibly high 50%. This also fits well with organic pet product niches like organic dog food!
Crystals are so important and also huge business when it comes to Reiki. Sivana sells healing crystals and crystal jewelry to empower people in their spiritual and health recovery journeys. Affiliates receive 15% commissions on all sales. Any topic related to alternative healing strategies could also work with this affiliate programme.
Boost Your Affiliate Earnings
These 10 affiliate programmes are just the beginning of what's possible. There are hundreds of ways to earn affiliate commissions with your website, including product reviews, top 10 lists, how-to guides, and more.
But what about traffic and conversions? How do you make sure your affiliate links get clicked?
So… are you ready to have YOUR VERY OWN WordPress website built and launched in under 10 minutes?
It's easy at Wealthy Affiliate. Take a look at this video and you will find out exactly how to build a FREE Affiliate website on the Wealthy Affiliate platform, easily and quickly. This is where you can begin the process right NOW . . .
Wealthy Affiliate Training Video – Create a FREE Website
As you can see, it is simple and FREE to get started today.
Join Me. Join Our Community.
There is No obligation. No credit cards. It is Simple and FREE and can be done in 3 simple steps:
The decision to join is in your hands but I can honestly say that you will not regret it and you won't look back once you have joined. It's a total no brainer. Once you join, it really is as easy as 1-2-3 and you will have your website built and launched ready to learn, earn and grow.
Help Whenever You Need It
Once you join through the Wealthy Affiliate platform, you will be amazed at the support you have within the platform. It really is second to none. I can say with absolute certainty and from personal experience that this is the best training and mentorship platform for building a successful business online, hands down.
I look forward to welcoming you and to supporting your success!
Please feel free to leave any comments below.