Resorts are quite unique. They are basically a hotel that is spread out over more land to offer additional amenities and activities. Type of resorts includes beach, luxury, mountain, ski, golf, lake, and spa. All-inclusive resorts include your lodging, meals, drinks, and more in the price. Here are 10 great resort affiliate programs, and you probably want to browse our other travel affiliate recommendations, including luggage, adventure, and hotels.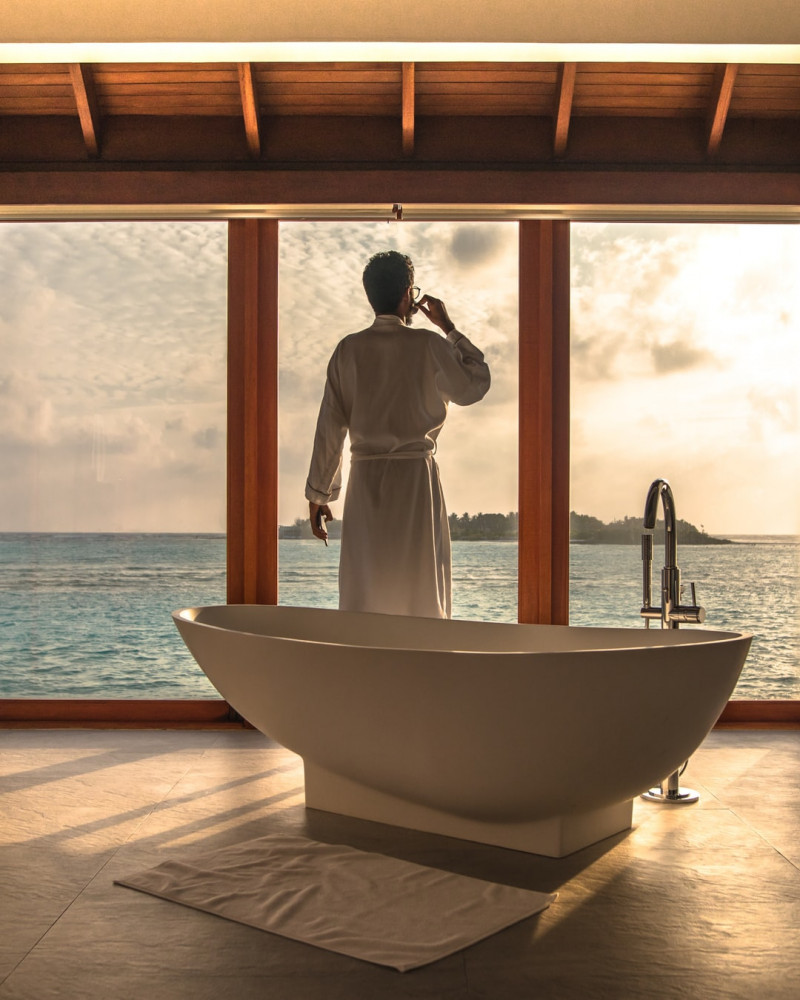 Affiliate Links Without Traffic Won't Earn You A Dime.
Resort Affiliate Programmes
Anatara Hotels & Resorts
Anatara Hotels & Resorts is a group of luxury resorts across Asia and the Middle East
Anatara Hotels & Resorts is a leading hotel group in Asia. Their properties offer sophisticated rooms and modern amenities in extraordinary locations that accommodate both business and leisure travelers. They are part of the Minor Hotel Group, the top Asian hotel management company.
ShareASale run the Antara Hotels & Resorts affiliate programme. As an affiliate, you will be provided with high-quality banner ads, text links, voucher codes, offers, and more.
Reasons To Promote Anatara Hotels & Resorts: Top resort company in Asia, extremely high average order value, an abundance of marketing materials.
As an affiliate, you will have access to widgets to add to your website and state-of-the-art tracking tools.
Blue Bay Hotels
Blue Bay Hotels offers 4 different types of resorts to cover all the needs of their guests
Blue Bay Hotels is a hotel group with 52 hotels in 23 destinations around the world. They have redefined the concept of an all-inclusive resort. Their amenities include contemporary international cuisine and unparalleled activities.
ShareASale run and manage the Blue Bay Hotels affiliate programme. Blue Bay Hotels has an average booking of $1143. Their responsive affiliate management team provides all the marketing materials, tools, and assistance you need to start promoting right away.
Reasons To Promote Blue Bay Hotels: 4 different brands, 3-5 star luxury resorts, excellent booking sizes.
Bonus: Blue Bay is expanding, meaning there will be even more resorts to promote soon.
One&Only;
One&Only; has created award-winning luxury resorts, experiences, and adventures
One&Only; offers their guests a rare collection of award-winning, luxury resorts that embrace the style and personality of their local culture. Their resorts are located in some of the most breathtaking places in the world. They are constantly adding new resorts to their portfolio to provide their guests with new experiences.
FlexOffers looks after the One&Only; affiliate programme. As an affiliate, you will have access to banner ads, text links, and other creatives to add to their website or blog. Affiliates are also able to check their sales, commissions, and more on their easy to use affiliate dashboard.
Reasons To Promote One&Only;: Award-winning resorts, caters to the ultra-luxury market, lots of special offers and promotions.
Promotions are updated frequently so as an affiliate, you can take advantage of this to help increase your conversion rates.
Sirenis Hotels & Resorts
Sirenis Hotels & Resorts has 11 luxury and first-class hotels and resorts in popular destinations
Sirenis Hotels & Resorts is a family-owned and operated international hotel business with over 35 years of hotel experience. Sirenis and Grand Sirenis are the two brands that the company offer. They provide everything from self-catering, all-inclusive, to luxury resorts. Guests can experience all types of local activities and entertainment that are perfect for couples and families.
ShareASale runs the Sirenis Hotels & Resorts affiliate programme. Their average order value is $896. As an affiliate, you will have access to a wide variety of creatives, promotional codes, and state-of-the-art affiliate tools.
Reasons To Promote Sirenis Hotels & Resorts: Over 35 years of hotel experience. Great commission rates for affiliates. Cater for all-inclusive and self-catering.
Be aware that before you start to promote Sirenis Hotels & Resorts, it's important to read through their terms and conditions to learn more about their SEO, social media, and incentivised traffic policies.
MGM Resorts International
MGM Resorts International offers some of the best luxury hotels in Las Vegas
MGM Resorts International is a leading global hospitality company. Their brands are some of the most recognized in the entertainment industry. Their collection of resorts includes MGM Grand, Mandalay Bay, The Mirage, Bellagio, Circus Circus, Excalibur, and Luxor. MGM Resorts provide some of the most luxurious hotels and entertainment venues in Las Vegas.
Impact Radius run the MGM Resorts International affiliate programme. They provide a fantastic selection of content, icons, banner ads, graphics, text links, and an automatic tag generator that creates copy and paste HTML codes to add to your website. As an affiliate, you will be kept up to date about the latest promotions and programmes with a weekly affiliate newsletter.
Reasons To Promote MGM Resorts International: Top entertainment brands, luxury Las Vegas resorts, two ways to earn commissions.
As an affiliate you will have access to any content supplied on their affiliate dashboard, however, you must get written consent before using any other marketing materials.
Pestana Hotel Group
Pestana Hotel Group has over 94 luxury hotels, beach resorts, and boutique hotels all over the world
Pestana Hotel Group is the largest Portuguese leisure and tourism group, targeting a larger audience with their 4 different kinds of hotels. Their hotel and resort brand has 50 beach and urban locations across 4 continents. Available activities include nightlife, golf, spa, water sports, fishing, horse riding, safari, and more.
ShareASale run the Pestana Hotel Group 's affiliate programme. As an affiliate, you will have access to all the marketing materials and easy to use affiliate tools they need to start promoting right away. Their average order is $744.
Reasons To Promote Pestana Hotel Group: Great portfolio of properties, 4 different hotel types, huge returns.
Bonus: Consistent commissions for affiliates of this scheme as they have no seasonal variations since they have hotels all around the world.
BookIt.com
BookIt.com provides travelers with an intuitive online resort booking experience
BookIt.com is an online travel booking company that offers heavily discounted travel arrangements and excellent customer service. They specialise in hotels and resorts in the United States, Mexico, and the Caribbean. Users can search for all-inclusive, beach, family-friendly, kids stay free, pet-friendly, and adults-only resorts.
Pepperjam run the BookIt.com affiliate programme. As an affiliate, you will be provided with a wide variety of text links, custom ads, banners, suggested keywords, and their product data feeds. They also have a full-time affiliate management team to answer any questions or concerns.
Reasons To Promote BookIt.com: Discounted resort bookings, destination information, and guides, a whole host of marketing materials.
Bonus: The BookIt.com website also offers destination information and guides on the top local restaurants, activities, and attractions.
Atlantis, Paradise Island
Atlantis, Paradise Island is a one of a kind resort that lets you connect with the culture of The Bahamas
Atlantis, Paradise Island is a unique Oceanside Caribbean resort on Paradise Island in The Bahamas. Their accommodations include everything from contemporary, elegant, tropical, and relaxed. Guests can experience the largest open-air marine habitat in the world, white-sand beaches, innovative water rides, a luxurious spa, over 20 dining experiences, the largest casino in the Caribbean, and much more.
Commission Junction manage the Atlantis, Paradise Island affiliate programme. Atlantis, Paradise Island has a strong brand association and offers regular affiliate promotions to boost bookings and commissions. As an affiliate, you will be able to choose from their great selection of text links, banners, images, and content in their marketing campaigns.
Reasons To Promote Atlantis, Paradise Island: One of a kind resorts, committed to marine conservation, unique activities, and experiences.
Their resort destination launched 22 years ago and continues to grow and update their hotels and attractions to provide their guests with one of kind experiences.
Hilton
Hilton is passionate about delivering only exceptional guest experiences
Hilton is one of the world's largest, fastest-growing hospitality companies with 16 brands spread over 113 countries and more than 6,300 properties worldwide. They have a wide selection of luxury, lifestyle, full-service, focused-service, and vacation ownership brands.
Rakuten Affiliate Network run the Hilton affiliate programme. As an affiliate, you will earn a minimum of 4% commission on every qualified booking. Affiliates are also provided with easy-to-use tools and 30-day cookie life. Anwin run the United Kingdom affiliate programme. When you sign up with Awin, you will have access to real-time mobile analysis via their reporting tool.
Reasons To Promote Hilton: They are an institution in the hotel industry with 16 of the most recognized brands, Travel with Purpose is their corporate responsibility strategy.
With Hilton's nearly one million rooms worldwide, they're the largest hospitality companies in the world.
Resorts Unlimited
Resorts unlimited provide personalized vacation profile with your very own designated Vacation Specialist
Resorts Unlimited offers the finest Resort Vacation accommodations offered anywhere in the world. Their personalized service provides relationships that make their members feel more like family than customers. They have more than 3,500 luxury resorts in different vacation destinations all around the world.
Affiliates can earn a $750 commission for your clients who signed up for a Two-Year Test Drive Membership ($999) and $3,750 for those who opt for the Full Membership ($15,000) option. Any member you enroll in the Two-Year Test Drive membership if they decided to convert to a Full Membership, you will automatically receive the balance of the higher commission.
Reasons To Promote Resorts Unlimited: Over 20 years of experience in the industry, vacation resorts in sought-after destinations worldwide and high commission rates for affiliates.
Resorts Unlimited provides you access to thousands of resorts located throughout the world at prices that cannot be found anywhere else.
Affiliate Website Ideas
That's it in a nutshell, 10 fabulous resort affiliate programmes, now it's over to you to choose a niche to target. You could focus on all-inclusive resorts. Blue Bay Hotels offers 52 all-inclusive resorts in 23 destinations. They offer a 6% commission rate with a high $1143 booking size.
Luxury resorts are an amazing idea for a niche blog/website. One&Only; is a chain of award-winning, luxury resorts. Affiliates earn 4% commissions on completed stays. Here's my list of luxury travel affiliate programmes.
You might also want to target beach resorts. Pestana Hotel Group is a collection of 50 beach and urban resorts and hotels located on 4 continents. Affiliates receive 6% commissions with a $744 average order amount. Beaches are a popular vacation spot, so check out these vacation affiliate programs and expand what you might talk about or promote on your website.
Boost Your Affiliate Earnings
These 10 amazing resort affiliate programmes are could just be the beginning for your niche blog. There are a whole variety of ways to earn affiliate commissions with your website, including product reviews, top 10 lists, how-to guides, and more.
But what about traffic and conversions? How do you make sure your affiliate links get clicked?
It's easy at Wealthy Affiliate. Take a look at this video and you will find out exactly how to build a FREE Affiliate website on the Wealthy Affiliate platform, easily and quickly. This is where you can begin the process right NOW . . .
Wealthy Affiliate Training Video – Create a FREE Website
As you can see, it is simple and FREE to get started today.
Join Me. Join Our Community.
There is No obligation. No credit cards. It is Simple and FREE and can be done in 3 simple steps:
The decision to join is in your hands but I can honestly say that you will not regret it and you won't look back once you have joined. It's a total no brainer. Once you join, it really is as easy as 1-2-3 and you will have your website built and launched ready to learn, earn and grow.
Help Whenever You Need It
Once you join through the Wealthy Affiliate platform, you will be amazed at the support you have within the platform. It really is second to none. I can say with absolute certainty and from personal experience that this is the best training and mentorship platform for building a successful business online, hands down.
I look forward to welcoming you and to supporting your success!
Please feel free to leave any comments below.