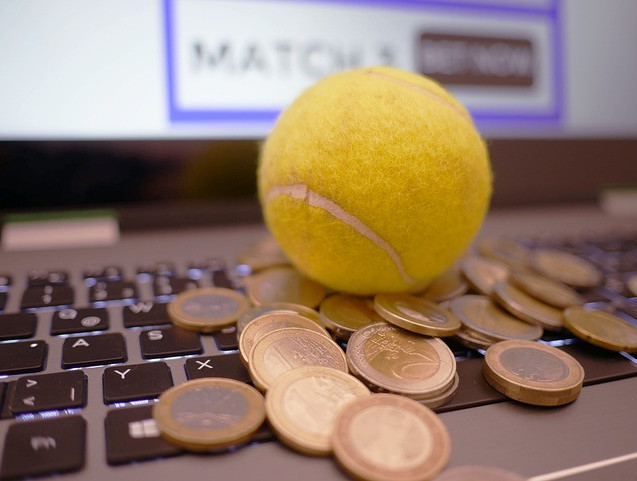 Love sports and love money? Whether you want to make easy bets to win money with friends or just want to have fun gambling on your hobby, then you could potentially make money sports betting online.
Since you're already a fan of the game, throwing a bit of cash at the sport could turn out to be a lucrative side hustle for you. But unlike true gambling, sports betting relies heavily on strategy and numbers.
So if you are passionate about a team and know all of its players, there are definitely ways you can use that knowledge to your advantage when it comes to betting online. That said if you want to make money sports betting you'll have to get familiar with the math and odds behind it.
But even if you were to make accurate bets most of the time, is sports betting online worth the cash? And can you actually make a decent income from it? In this article, we're taking a dive into the game of sports betting and whether or not you can really make money doing it.
Can You Really Make Money Sports Betting Online?

Where To Place Your Sports Bets Online
How Much Can You Make Sports Betting Online?
Example of Sports Bettors Earning Money
Is Sports Betting Online Worth It?
Can You Really Make Money Sports Betting Online?
Before you go placing your bets, you should know that rarely is sports betting about luck. In fact, most of it is about strategy and skill.
Next, most bettors put their money on the side of their favorite team or individual player. Doing so may or may not be wise. If you want to seriously make extra money in sports betting, you'll have to ditch the emotions and rely on rationality and strategy.
Pro sports bettors actually are far removed from the passion of the game. Those guys can make a living in sports betting. But for casual bettors – us regular folks who are major sports fans – it will be much harder to break even at 55% and even more difficult to walk away profitable.
So before you go betting your savings away, keep that in mind. Also, it's unlikely to make a full-time income from this endeavor unless you are very well-versed in the mathematics and strategy behind both the game and sports betting odds in general.
The below video breaks this idea down into bite-sized pieces by showing how difficult it would be to make $50,000/ year even if you were a pro hitting 55% of your picks over a long period.
To sum it up, don't quit your day job to become a sports bettor unless you want to go bankrupt fairly quickly.
And if you're still really passionate about sports and want to eventually make passive income in the sports sphere, you should consider starting a sports blog.
With a blog, you could earn from sports betting affiliate programs, display advertisements from blog traffic, and even land a few sports partnerships if you're able to grow a trustworthy brand in the blogging community. There are also sports affiliate programs you could potentially promote, depending on the niche of your website.
But if you're still interested in either testing your luck or putting your sports skills to the test, then keep reading to learn about the best sports betting online companies and how much money you could realistically make with this side hustle.
Where To Place Your Sports Bets Online
So, considering that you'll stick with sports betting as a side hustle, how do you get started and where do you even place your sports bets? Do you have to live in Las Vegas? Nope!
Here are some of the most reputable sports betting operators online:
DraftKings
BetUs
22Bet
Betway
BetOnline
Wagerweb
Bodog
DraftKings is one of the largest American fantasy sports companies where you can place bets and enter into contests for money. They charge a 10% fee on league buy-ins, but there are no subscription fees. The minimum amount to bet is just $1! I've published a specific post about making money with DraftKings that breaks down some specifics of how you might actually make money with this popular company.
BetUs has made been one of the top-rated gambling and online sports betting companies in the world, since its foundation in 1994. They are considered "America's Favorite Sportsbook" and have arguably one of the best sites in terms of UX and offer the most attractive sign-up bonuses.
22Bet is an online sports betting company where you play to place bets on football, basketball, hockey, tennis, esports, and even casinos. They have fast and easy payouts plus a 100% welcome bonus that they'll match up to $122 when you sign up.
Betway is one of the world's leading online betting and game brands with pre-game and in-play sports betting markets, the latest casino games, and more. They own Betway Sportsbook, Betway Casino, Betway Vegas, and Betway Esports.
BetOnline founded in 2004, has one of the most comprehensive sportsbooks online globally. You can bet on live lines for all major sporting events, including NFL, MLB, NBA, NHL, Soccer, Tennis, and Rugby, and gamble on online casinos, and wager in horse racing. You also get a nice welcome bonus for basketball betting and $125 in risk-free bets!
Wagerweb is another of the oldest online sport and casino betting companies. It was founded in 1994 and is a privately-held company based in Costa Rica. It offers a wide range of online sport leagues & gaming competitions to bet on including the latest in casino games.
Bodog is the place to go for all types of online betting – poker, casino, sports, and horse racing. It's free to play and there's also a welcome bonus!
There are others, but these are the most reputable and you should always try to vet the sites you gamble on. If a transaction doesn't seem secure, it's best to cancel and keep searching for a better, more trustworthy site.
How Much Can You Make Sports Betting Online?
So, just how much can you make from sports betting online? While people romanticize the trade and dream up big numbers, the reality is quite different.
It would actually be quite challenging to make $50,000/year from sports betting. So, for most people, it would not sufficiently replace a full-time income (depending on where you live, I guess).
But does that doesn't mean you still can't make money sports betting and turn it into a cushy 2nd income!? How does extra cash for birthdays, vacations, and holidays sound?
If you were to become semi-serious about your betting strategy, you could earn anywhere from $200 to $2,000 from casual sports betting online. It might take time to reach those numbers, but if you're careful you could reasonably pull this off.
Some people can make $5,000 and more but such profit potential requires a steady bankroll, determination, and a zero-greed policy.
Meaning, you'd need to develop a long-term strategy and have enough cash flow to keep the game going since each unit or bet would need to be fairly hefty. Gotta invest some to win some, or so they say!
Then, of course, there are the professional bettors who make a living doing only sports betting, but that's on a whole different level than what we're talking about.
If you're curious to know how much sports betting pays, below is a real-life example of someone making money from sports betting online.
Example of Sports Bettors Earning Money
Example: LINEMAKER SPORTS
If you're looking for some inspiration from people who are actually making money from sports betting, check out Frank from Linemaker Sports.
On his YouTube channel, he shares "proven" strategies that can help you make a 2nd income from sports betting, including passive income.
He shares weekly videos on top of monthly income reports. Below you'll find the latest income report from March 2021 detailing the "March Madness" profits he earned from sports betting online in just one month. His channel also details other monthly reports, so be sure to check those out too.
In any case, for the month of March 2021, their net profit amounted to $6,387 with a 71.15% win/lose ratio, which is much higher than the 55% breakeven target. Apparently, these numbers are exceptional, so note that they're not the average to base monthly winnings. (Just keep that in mind!)
Learn more from Frank and how he keeps track of all his bets in the below video!
Is Sports Betting Online Worth It?
If you know the players, teams, and strategies well, you could make good money for sports betting online. It's just unlikely to happen for most people since the majority of bettors are sports fans looking to have some fun with friends and maybe get lucky and pocket a couple of hundred bucks.
That said, sports betting online is rarely worth your time. It won't likely be able to replace a full-time wage and is thus best kept as a side hustle or means to generate a 2nd income.
As mentioned above, there are other lucrative ways to dip your toes into the sports world and still make money. Start a blog and talk about sports or fantasy sports build your traffic, and earn from affiliate income and passive income from ads. You could even link to other gambling affiliate programs.
Like the channel Linemaker Sports, you could also start a YouTube and share your passion for sports and sports betting with an audience (and earn from display ads there as well).
Don't feel defeated if you were hoping to quit your 9-5 to gamble on sports. Making money gambling should always be pursued fun or strategy rather than to satisfy an addiction!
There are a lot of ways to make money online. Some are good, some not, but ALL of them are still just trading hours for dollars.
Starting your own affiliate website really is the best way to build passive income and "make money while you sleep". Affiliate websites earn income in every timezone, and can be instantly accessed by billions of smartphones across the globe!
What's up ladies and dudes! Great to finally meet you, and I hope you enjoyed this post.  I started my first online business in 2010 promoting computer software and now I help newbies start their own businesses. Sign up for my #1 recommended training course and learn how to start your business for FREE!