If you're like many affiliate marketers, you got into this business because you'd like to make decent money working from home. It's best if that income is passive, too.
However, you might be a little disillusioned by how small some of the commissions are. When a website visitor clicks through to one of the products you're promoting and becomes a customer, the amount of commission you get depends on the cost of the product itself as well as the commission rate. Even a 50% commission can only give you $15 if the product itself only costs $30.
See how the pros are cashing in with simple affiliate websites using my recommended affiliate training.
Includes, live help, tech support, and step by step lessons!
Are you hoping to transition your business so that you promote businesses that can give you higher commissions? This list of Top 10 $100 commission affiliate programmes will show you a few companies that can pay commissions of $100 or more. As you read, you'll see that many of these companies carry high-ticket items like furniture or technology, but there are definitely some other interesting categories below!
This list is not exhaustive! It's simply 10 affiliate programmes that are out there and that have "$100" listed on their affiliate page. Many more affiliate programmes, especially in the luxury industry have high payouts, and subscription services with recurring models can stack up payments nicely.
I tried to make this list diverse, but I saw a lot of high-paying companies in the furniture industry and B2B industry. Plus, I couldn't list all the companies I found (it's a Top TEN list) Though not listed, mattresses have surprisingly large commissions as well.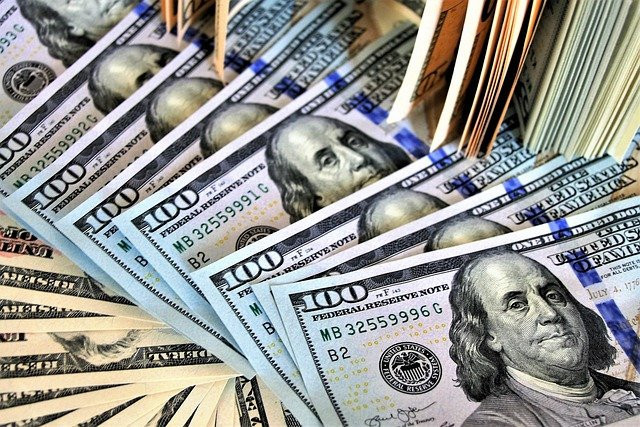 Some companies could pay affiliate marketers commissions of $100 or more.
$100 Commission Affiliate Programmes
1. LeadsGate
LeadsGate pays affiliate marketers for leads that might be interested in loans.
The personal financial market is one of the most lucrative businesses that affiliate marketers can get into. For affiliate marketers, this often includes accumulating leads that companies then seek to sell financial services to.
One of the most well-known lead aggregate companies is LeadsGate, which gathers leads for customers who might seek installment loans, personal loans, and payday loans and then sells them businesses that can provide those services. In fact, LeadsGate promotes itself as having the top affiliate programme for payday loans.
LeadsGate pays affiliate marketers for every lead, even if the leads are declined, but the better the leads are, the more you can make. Decisions are customized.
Reasons To Promote LeadsGate: Here's the exciting part—if the leads you gather are sold, you can make up to $230 per lead. Top affiliates can qualify for unique offers, too.
2. Beewits
Beewits caters to tech industry entrepreneurs trying to optimise their project management. If you didn't know, B2B affiliate programmes are super profitable because businesses are very willing to spend money if it's going to help them make more money.
After all, if you spend $2000 and make $1000, then it's real easy to drop that two grand. I know. I'm a business owner!
The good news about Beewits is that they already have a very clearly defined audience. It's not like you're promoting a blender that could appeal to a bodybuilder or a hipster vegan. This project management software is going to resonate with a very specific type of person!
Beewits runs their affiliate programme through Impact, one of my favorite affiliate networks!
Reasons To Promote Beewits: Lifetime cookies mean that you'll get credit for the sale, no matter how long the consumer waits to pull the trigger.
3. Shopify
For the online entrepreneur, starting your own eCommerce store is intimidating. Shopify simplifies this process by allowing you to create simple, effective eCommerce stores in just a few minutes. Though they are not cheap compared to other website builders and hosting companies, they have a niche market of online entrepreneurs who want to break into eCommerce and are willing to pay to get their store online fast.
Shopify is a great product to promote because it's 100% online, meaning the product sale and access for the buyer is instant (no shipping time!).
Reasons To Promote Shopify: Ecommerce is growing rapidly as more people start side hustles, online businesses, and discover that it's not that difficult to make money online.
4. Horchow.com
Horchow.com sells fine furniture, intricate wall hangings, and other ornate home décor pieces.
Horchow.com, which is owned by the Neiman Marcus Group, sells fine furniture, intricate wall hangings, and other ornate home décor pieces online. While most of the items are on the expensive side, the high-ticket items are the furniture pieces, including sofas, sectionals benches, end tables, coffee tables, china cabinets, and dining room sets, and bedroom sets.
The online store was created as a mail-order catalogue store in 1973, and it was purchased by the Neiman Marcus Group in 1988. The furniture has a white-glove delivery policy (including carrying the furniture upstairs, if need be).
Affiliates can register for the affiliate programme through FlexOffers or Viglink.
Reasons To Promote Horchow.com: Even at just under 8% for a commission rate, the items have high enough price tags that affiliate earnings are generous. The commission on one $8,000 sofa would be more than $600.
5. Best Portable Bars
Best Portable Bars are high ticket items that could appeal to customers who like to entertain.
The idea of a portable bar won't appeal to everyone, but customers who entertain a lot could be drawn to a product like this. If your website targets CEOs or social butterflies, this could be a good option to promote.
The portable bars from Best Portable Bars have rollers, so they can be easily moved from one location to another. They're made from stainless steel, so they hold up well, and they have integrated LED lighting systems.
The bars can also be customised. As with Twist-Modern Furniture, there are different panels to choose from. Some of the bars can be backlit, as well, and customers can have company logos or family names included.
Reasons To Promote Portable Bars: Affiliate marketers earn $200-$500 per sale from Best Portable Bars. It's also an easy product to fit into a luxury-type of niche market website.
6. Southern Creek Rustic Furnishings
Southern Creek sells high-quality furniture that would fit well in a mountain getaway or cabin retreat.
Like Horchow.com, Southern Creek Rustic Furnishings sells high-quality, expensive furniture. However, the styles are different. Horchow's offerings look like they belong in a castle, but most of Southern Creek's furniture could fit well in a modern cabin retreat or luxurious mountain getaway.
The dining room sets are made from a hearty mix of rustic woods and iron. The dressers, shelves, and other pieces of wooden furniture come in a variety of woods, including reclaimed teakwood, aspen, walnut, barnwood, and greyed lumber.
The living room sets are generally made from leather or a mix of leather and fabric. The price of sofas ranges from $3,000-$8,000. Commissions for one $8,000 leather sofa could be around $400. Even a $3,000 sofa would bring in a commission of about $150.
Reasons To Promote Southern Creek: For items with such hefty price tags, the commission is great, and the cookie duration is nice, too. Here's one other plus: when an affiliate sells more than $3,500 per month, that affiliate gets an additional 10% commission. (Really, the sale of one great sofa with this company could bump you up to that extra commission rate.)
7. Jobstars
Jobstars focus on helping job seekers get the jobs they want.
Jobstars is a career coaching and resume writing service that focuses on helping job seekers get the jobs they want. Resume services come in gold, silver, and bronze packages. The prices range from $450-695 for a bronze package to $895-$1,395 for a gold package.
The Career coaching aspect includes options for mock interview services, proactive help with job searches, and coaching through a career change. All of those options range from $550-$695, and they come as packages with meetings and other services bundled in.
Reasons To Promote Jobstars: These are expensive services, but at 10% commission, only a few of them will get you that $100 commission. The big deal with this company is that all affiliates are guaranteed to be paid $100 on their first conversion. After that, the base commission rate applies.
8. Kinsta Managed WordPress Hosting
Kinsta manages WordPress websites for customers, including set-up and monitoring traffic.
If you're used to the idea of Bluehost or GoDaddy, you already have an idea of what Kinsta is based on. The company sells management services for WordPress sites, including installation and managing traffic. The company offers monthly plans to help customers at different levels achieve their goals.
For example, the Starter plan costs $30 per month. It comes with one installation per month and can handle 20,000 visits per month. The plans go up in capabilities and in costs from there. The top basic plan is the Enterprise 4 plan, which can handle 3 million visits per month and comes with 150 WordPress installations. The Enterprise 4 plan costs $1,500 per month.
Reasons To Promote Kinsta Managed WordPress Hosting: Affiliates get $500 for each referral that signs on with the company. After that, they get a 10% commission on the monthly rate that the customer signed up with. Kind of hard to say no to this one, right?
9. eTeachers Group
eTeachers group is an online learning programme that hosts "classrooms" for different topics. They've been around since 2000, and currently host 5 eclectic classroom topics: coding for kids, Hebrew lessons, Chinese lessons, English lessons and biblical studies. They say they are adding more classrooms, but it looks like it's been a while since they added new topics, so I wouldn't count on it.
It's a limited range of topics, but would be perfect for a language learning website, or coding for kids website.
This is a great example of how high-paying affiliate programmes can be found in a variety of niche topics!
Reasons To Promote eTeachers Group: This is a very high-paying programme for the type of product it's promoting. I especially think the coding for kids' topics would be a good niche website idea.
10. SEMRush
SEMRush can help with tracking website ranks, auditing SEO, and even spying on competitor keywords.
SEMRush is a digital marketing tool. It can help with tracking website ranks, auditing SEO, and even spying on competitor's keywords. Affiliates can get promotional materials to use in five different languages.
The affiliate programme, BeRush, attributes sales to the first cookie referral. This means if someone signed up through a link on your website, then quit, and then signed up again, even the second sign-up would be attributed to your website.
Plans range from $99-$399 per month, with the ability to create a custom plan if there are further needs. Affiliates can make around $100 in commission for referring customers to the business plan at $399 per month.
Reasons To Promote SEMRush: The 40% commission is based on monthly customer payments, so as long as they stay signed up with a plan, you continue to receive affiliate earnings.
Affiliate Website Ideas
As you read about the top 10 $100 commission affiliate programmes, what niche market website ideas came to mind? I'll share a few of my own ideas with you here that you can use as a springboard for your own niche sites.
For example, a luxury outdoor recreation site could promote furniture like that sold by Southern Creek, but it could also promote ATVs, kayaks and canoes, gun cabinets, and hunting gear.
A niche market website that zeroes in on websites for online business owners could promote products like SEMRush and Kinsta. It could also branch out to include custom website developers, UX designers, brand consultants, and social media marketing services.
How about a website focusing on elegant, themed backyard parties? Best Portable Bars could be promoted here, and so could event planning software, logistics management services, and affiliate programmes for landscaping companies.
Boost Your Affiliate Earnings
These 10 affiliate programmes are just the beginning of what's possible. There are literally hundreds of ways to earn affiliate commissions with your website, including product reviews, top 10 lists, how-to guides, and more
But what about traffic and conversions? How do you make sure your affiliate links get clicked?
Well… are you ready to have YOUR VERY OWN WordPress website built and launched in under 10 minutes?
It's easy at Wealthy Affiliate. Take a look at this video and you will find out exactly how to build a FREE Affiliate website on the Wealthy Affiliate platform, easily and quickly. This is where you can begin the process right NOW . . .
Wealthy Affiliate Training Video – Create a FREE Website
As you can see, it is simple and FREE to get started today.
Join Me. Join Our Community.
There is No obligation. No credit cards. It is Simple and FREE and can be done in 3 simple steps:
The decision to join is in your hands but I can honestly say that you will not regret it and you won't look back once you have joined. It's a total no brainer. Once you join, it really is as easy as 1-2-3 and you will have your website built and launched ready to learn, earn and grow.
Help Whenever You Need It
Once you join through the Wealthy Affiliate platform, you will be amazed at the support you have within the platform. It really is second to none. I can say with absolute certainty and from personal experience that this is the best training and mentorship platform for building a successful business online, hands down.
I look forward to welcoming you and to supporting your success!
Please feel free to leave any comments below.