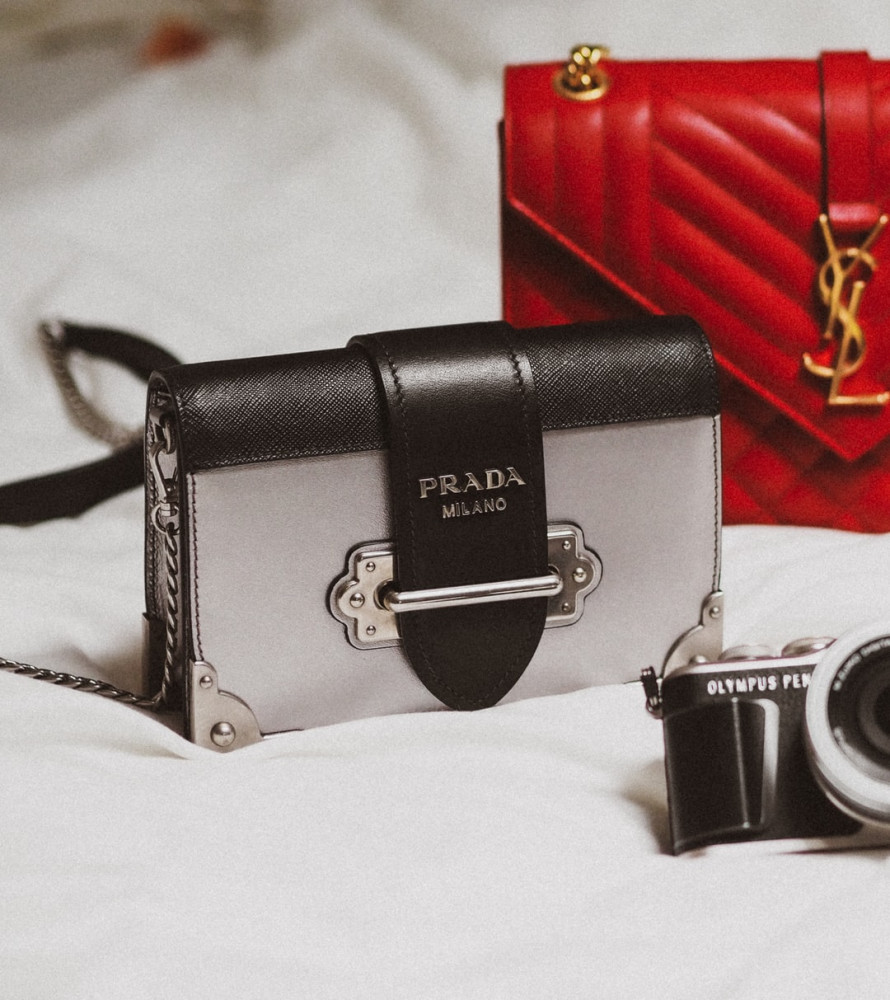 Designer handbags have been a mainstay in the fashion world even during economic downturns. The most coveted designer pieces even maintain most of their value even when they are pre-owned. This makes them a great high ticket item to promote long term. Check out these10 great designer handbag affiliate programmes below, but also check out our list of designer clothing affiliate programmes too!
See how the pros are cashing in with simple affiliate websites using my recommended affiliate training.
Includes, live help, tech support, and step by step lessons!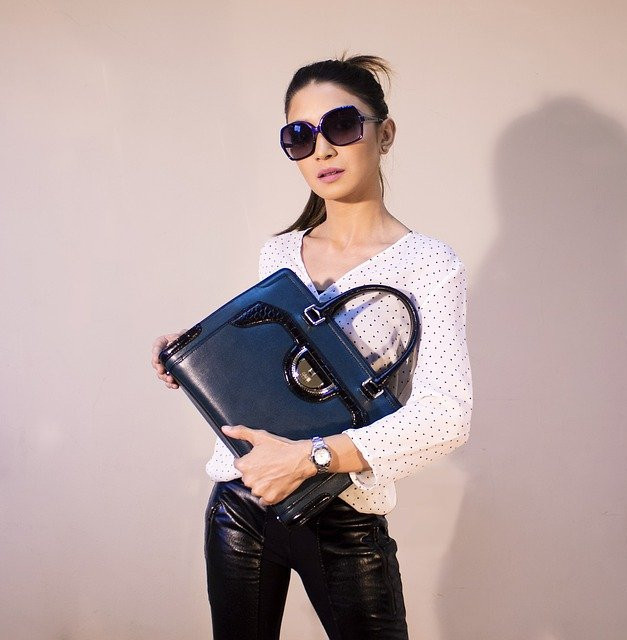 Designer Handbag Affiliate Programmes
Forzieri
Forzieri is an Italian luxury retailer with over 200 exclusive designer brands
Commission: 8%
Cookie: 90 days
Forzieri specialises in one of a kind handbags, jewelry, accessories, and more. They carry collections from more than 200 luxury brands that range from globally recognised designers to local artists. Their prices include duties and free shipping is available on all orders over $150.
Affiliates can sign up for the Forzieri affiliate programme with Rakuten Marketing or Commission Junction. They offer high conversion rates and high average order values. Affiliates have access to a great selection of creative and custom product data feeds in 8 different languages and currencies.
Reasons To Promote Forzieri: Exclusive collection of designer accessories, high conversion rates and exclusive offers available for affiliates to promote.
Bonus: Top-performing affiliates are eligible to receive VIP commissions, early access to sales, vanity codes, exclusive promotions, collaborations, and more.
Rebag
Rebag is the premier online destination for luxury designer handbags
Commission: 5%, 3% on orders over $4K
Cookie: 15 days
Rebag is an online platform that lets you buy, sell, and trade luxury designer handbags. Their selection of designer brands includes Chanel, Hermes, Louis Vuitton, and more all at great discounts. All of their products are thoroughly checked and inspected for authenticity and quality.
They use ShareASale to run their affiliate programme. Rebag has an average order of $1,000 with high conversion rates. Affiliates have access text links, banner ads, logos, their daily updated data feeds, and state of the art tracking tools.
Reasons To Promote Rebag: Top designer brands, vetted for authenticity and high average orders for affiliates to profit from.
Bonus: Their dedicated influencer coordinator is available to assist you with any questions and offer suggestions on how to get the most out of their programme.
Mytheresa
Mytheresa offers a boutique-like shopping experience for women's luxury fashion
Commission: 8%
Cookie: 30 days
Mytheresa is one of the top online women's luxury fashion retailers in the world. They offer an exceptional selection from the best international designers with 900 new arrivals each week. Customers can search their inventory of over 2,700 luxury handbags by size, color, pattern, price, discount, and designer to find the perfect bag.
Affiliates can choose to sign up for the Mytheresa affiliate programme with Commission Junction, Rakuten Marketing, or rewardStyle. They provide their affiliates with access to their daily updated product feed, text links, banners, and promotional content. Affiliates earn credit even on internationals sales they refer.
Reasons To Promote Mytheresa: Top women's designer fashion retailer, three affiliate programmes to promote and commission on international sales.
Bonus: Affiliates also receive newsletters to keep them informed about exclusive collections and must-have buys for each season.
Bella Bag
Bella Bag provides their customer with the best quality preloved authentic designer handbags
Commission: Up to 15%
Cookie: 30 days
Bella Bag specialises in buying and selling certified authentic pre-owned luxury handbags from around the world. Their designer brands include Gucci, Prada, Dior, Chanel, Louis Vuitton, and Hermes. They created the 13 point authenticity inspection now used by top retailers nationwide to provide their customers with the highest quality.
Their affiliate programme is hosted on ShareASale. Affiliates are given a wide variety of marketing materials and comprehensive reporting tools. Bella Bag is also adding a product data feed to make it even easier for their affiliates to promote.
Reasons To Promote Bella Bag: Vintage and contemporary pre-owned designer handbags, 13 point authenticity inspection and increased commissions available for affiliates.
Bonus: Affiliates earn a 12% default commission with the potential to earn up to 15%.
Bag Romance
Bag Romance offers a new approach to experiencing designer handbags
URL:
Commission: 20%, 5% for next orders
Cookie: 30 days
Bag Romance lets you rent authentic designer handbags with no strings attached. They understand being fashion and financially savvy aren't also mutually exclusive. Their services allow you to try out the latest trends, buy the ones you can't live without, and sell your pre-owned designer handbags.
Their affiliate programme is managed in-house. Bag Romance offers a 2 tiered commission structure with performance incentives. Affiliates can find all the ready-made banners and tools needed to get started on their easy to use affiliate dashboard.
Reasons To Promote Bag Romance: Designer handbag rentals, 2 tiered commissions and a performance-based commission structure for affiliates.
Bonus: Affiliates also earn 10% on the first order and 4% of next orders on second-tier commissions.
Lux Lair
Lux Lair is an authentic designer handbag and accessories outlet with discounts up to 75% off
Commission: 8%
Cookie: 30 days
Lux Lair is a premier luxury goods online retailer. They source overstock, closeout, and past-season products directly from the designers or authorised dealers to guarantee their authenticity. This also allows them to pass out savings up to 75% off on their great selection of designer handbags, shoes, and accessories to their customers.
Their average order value is $269+. Lux Lair has partnered with ShareASale to manage their affiliate programme. Their programme benefits include frequently updated promotional coupon codes, professionally designed creatives, and real-time tracking tools.
Reasons To Promote Lux Lair: Sourced directly from the designers, A+ BBB rating and regular promotion codes for affiliates to promote.
Bonus: They have an A+ rating with the Better Business Bureau so affiliates should feel comfortable knowing they are promoting a trusted and reliable retailer.
Diane Von Furstenberg
Diane Von Furstenberg is a global luxury fashion brand known for its bold approach to colour and print
Commission: 5%
Cookie: 14 days
Diane Von Furstenberg has been one of the top names in American fashion and now they have expanded into an international luxury brand. They are known for their signature prints and iconic wrap dress. Their line of accessories includes fine jewelry, watches, handbags, shoes, and more.
They use Pepperjam to run their affiliate programme. Diane Von Furstenberg provides a great variety of banner ads, text links, coupons, and their product data feed with over 4,000 products. Their dedicated affiliate management team is available to help answer any of your questions.
Reasons To Promote Diane Von Furstenberg: Premier American fashion designer, iconic signature prints and lots of high-quality promotional materials for affiliates to make good use of.
Bonus: They treat their affiliates as members of their team and want to partner with affiliates that will carefully represent their brand.
Fashionophile
Fashionophile buys and sells new, pre-owned, and vintage authentic designer handbags
Commission: 5%
Cookie: 30 days
Fashionophile has developed their reputation as a leading source of authentic luxury goods since 1999. They buy and sell authentic new, limited edition, vintage, and pre-owned designer handbags at discounted prices. Their incredible selection of designer goods is backed by their 100% authenticity guarantee.
Their average order sale is over $1000. Fashionophile uses ShareASale to oversee their affiliate programme. Affiliates can share any images from their website or social media pages along with their eye-catching ads, photos, and text links they created just for their affiliates.
Reasons To Promote Fashionophile: Trusted pre-owned luxury market, high average order value and affiliate bonuses available.
Bonus: They also offer a $50 new buyer bonus on your first sale.
LuxeDH
LuxeDH sells authentic new and pre-owned handbags at up to 60% off retail prices
Commission: 2%
Cookie: 30 days
LuxeDH is one of the largest sellers of pre-owned luxury items. Their team of fashion lovers find the best pre-owned luxury designer handbags that are thoroughly inspected to exceeded expectations. They are also obsessed with current trends and source brand new goods without the brand new price.
They use Rakuten Marketing to manage their affiliate programme. LuxeDH encourages their affiliates to use their creativity to choose the links that will be the most appealing to their audiences. Affiliates can find all the promotional materials and tools needed to start marketing right away on their affiliate dashboard.
Reasons To Promote LuxeDH: Respected luxury items reseller, designer bags at discount prices and payment options available.
Bonus: They offer up to 60% off retail prices with payment plan options to help increase conversion rates.
Nordstrom
Nordstrom is a chain of luxury department stores that carries clothing and accessories from top designers
Commission: 2%
Cookie: 0.5 days
Nordstrom is a premier fashion specialty retailer that has been offering luxury clothing, accessories, and shoes since 1901. They offer apparel, shoes, and accessories from top designer brands along with Nordstrom-exclusive labels. Their designer handbag collection includes Burberry, Gucci, Prada, Alexander McQueen, Jimmy Choo, and more all in the latest trends and styles.
Their affiliate programme is powered by Rakuten Marketing. Nordstrom provides their affiliates with images, banners, text links, email links, and their product catalogue with almost 885,000 products. Affiliates can promote their world-class service, free shipping, free returns, in-store pickup, and more.
Reasons To Promote Nordstrom: Luxury fashion department store, huge product catalogue to promote and performance incentives available for affiliates to benefit from.
Take Note: Increased commissions and cookie life are available based on your site performance.
Affiliate Website Ideas
Now that you've read about 10 great designer handbag affiliate programs, you should start thinking about what niche you want to target. You could focus on authentic pre-owned designer handbags. Bella Bags buys and sells the highest quality authentic luxury bags. Affiliates earn up to 15% commissions.
Designer handbag rental is another great niche for people looking to try out the latest fashion trends. Bag Romance offers a new way to experience designer handbags with their no strings attached rental process. Their tiered commission rates range from 4-20% based on the order type.
You could also focus on overstock designer handbags for discounts on new luxury goods. Lux Lair offers savings up to 75% off of retail on their selection of overstock and past-season handbags. Affiliates receive an 8% commission rate on all sales.
Boost Your Affiliate Earnings
These 10 affiliate programmes are just the beginning of what's possible. There are literally hundreds of ways to earn affiliate commissions with your website, including product reviews, top 10 lists, how-to guides, and more
But what about traffic and conversions? How do you make sure your affiliate links get clicked?
Well… are you ready to have YOUR VERY OWN WordPress website built and launched in under 10 minutes?
It's easy at Wealthy Affiliate. Take a look at this video and you will find out exactly how to build a FREE Affiliate website on the Wealthy Affiliate platform, easily and quickly. This is where you can begin the process right NOW . . .
Wealthy Affiliate Training Video – Create a FREE Website
As you can see, it is simple and FREE to get started today.
Join Me. Join Our Community.
There is No obligation. No credit cards. It is Simple and FREE and can be done in 3 simple steps:
STEP 1: Start building your FREE website at SiteRubix.com.
STEP 2: Create your account for $0.
STEP 3: Access your 2 FREE Websites, an Entire Training Platform and a global community of support.
The decision to join is in your hands but I can honestly say that you will not regret it and you won't look back once you have joined. It's a total no brainer. Once you join, it really is as easy as 1-2-3 and you will have your website built and launched ready to learn, earn and grow.
Help Whenever You Need It
Once you join through the Wealthy Affiliate platform, you will be amazed at the support you have within the platform. It really is second to none. I can say with absolute certainty and from personal experience that this is the best training and mentorship platform for building a successful business online, hands down.
I look forward to welcoming you and to supporting your success!
Please feel free to leave any comments below.